Blue Bill and Blue Winged
Within the 32,000 acres of Horicon Marsh there are areas of cattail marsh and other areas of open water.  Waterfowl of many different species and be found in each of these habitats.  One of the more interesting species was the Ruddy Duck.  The Ruddy Duck is not a rare or even unusual species to find there but what caught my eye was the male in breeding colors.  We don't get to see this in Chicagoland very often so it was a treat to see the male with a bright blue bill!  Certainly stands out in a crowd.  Below is a picture of the male and female.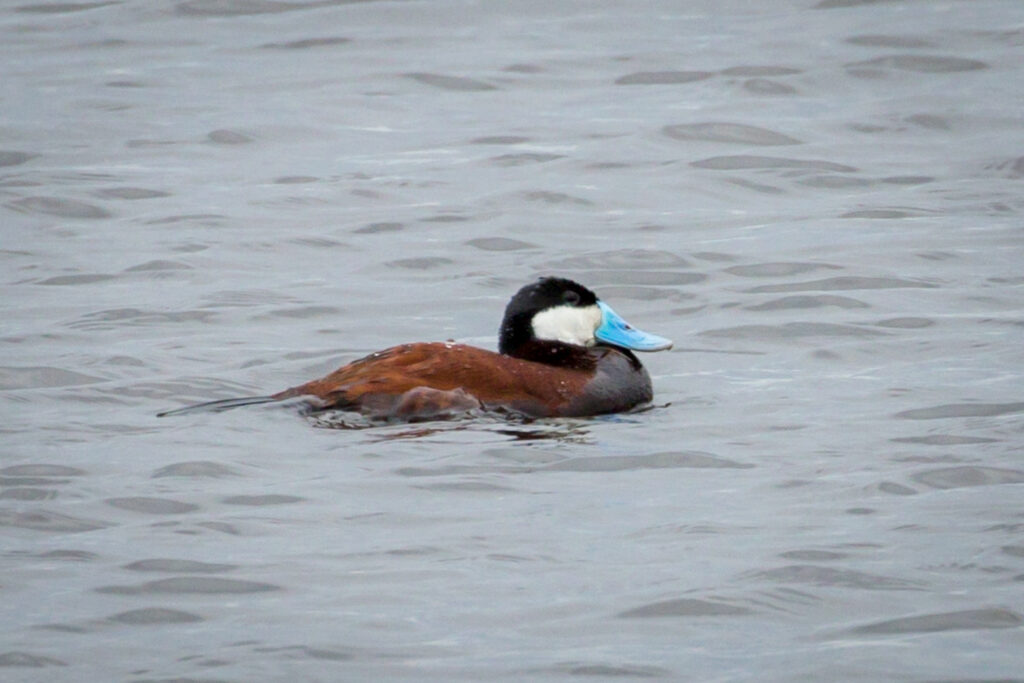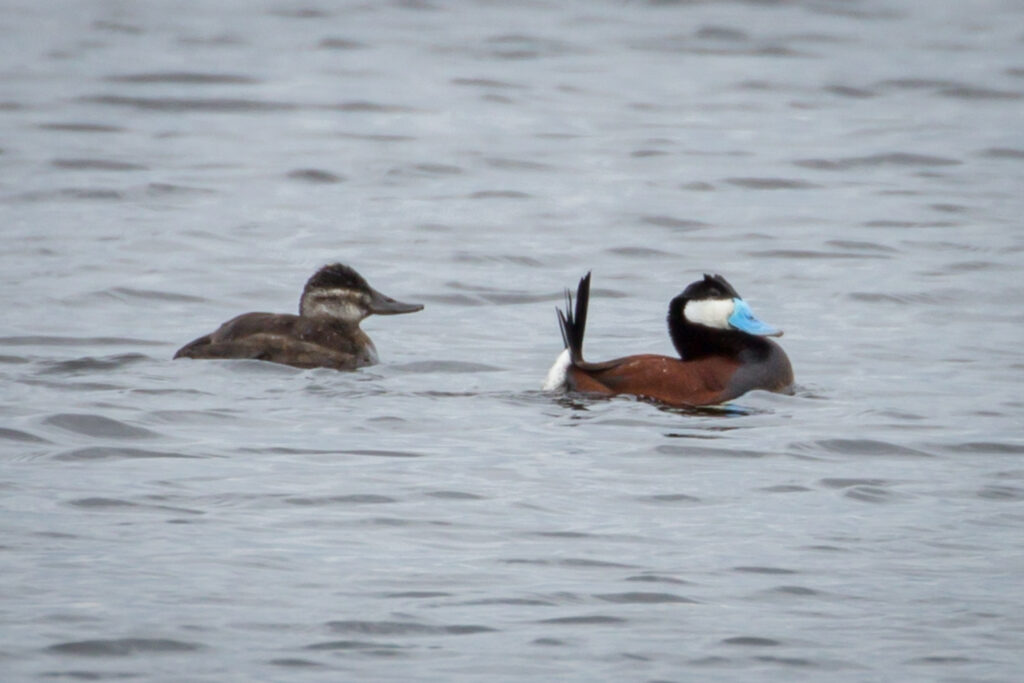 There is a self-drive auto tour through a small portion of Horicon Marsh within the area managed by the U.S. Fish and Wildlife Service. One of the main attractions along the way is the boardwalk.  Just a few yards away from the parking lot, the boardwalk allows you to step out into the marsh and look for a variety of birds that might be along the way.  We saw a pair of Blue-winged Teal right off the boardwalk peacefully standing there.  These birds are usually very skittish and fly off as soon as they are approached, but these two could have cared less if humans were walking by taking their pictures.  The first picture is of the pair (you can barely see the female as she blends so well into the marsh) and the second one is just of the male.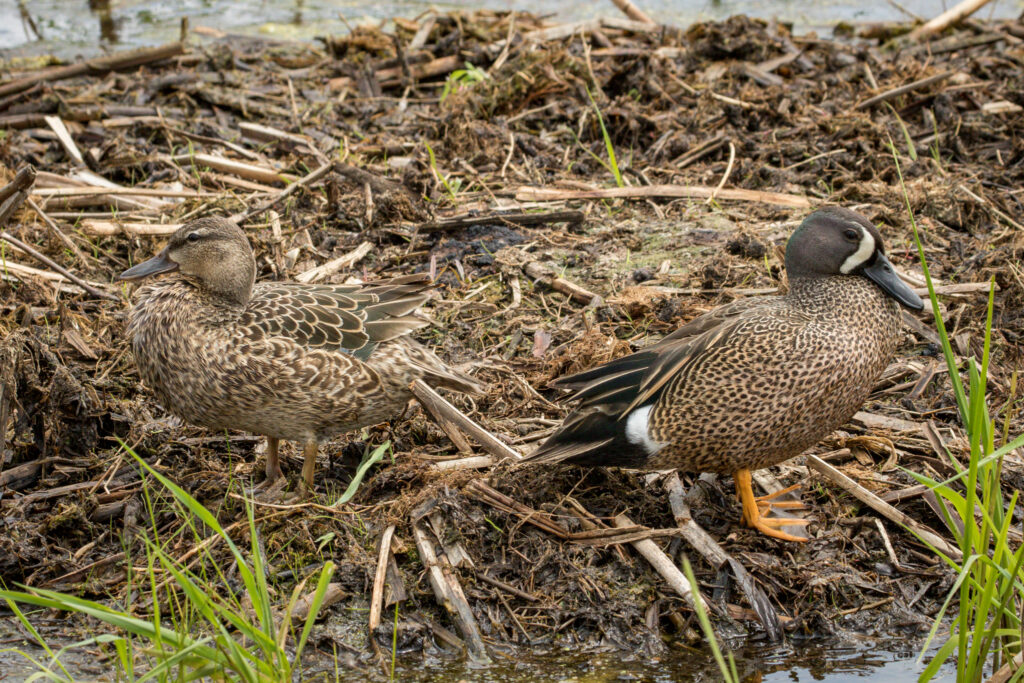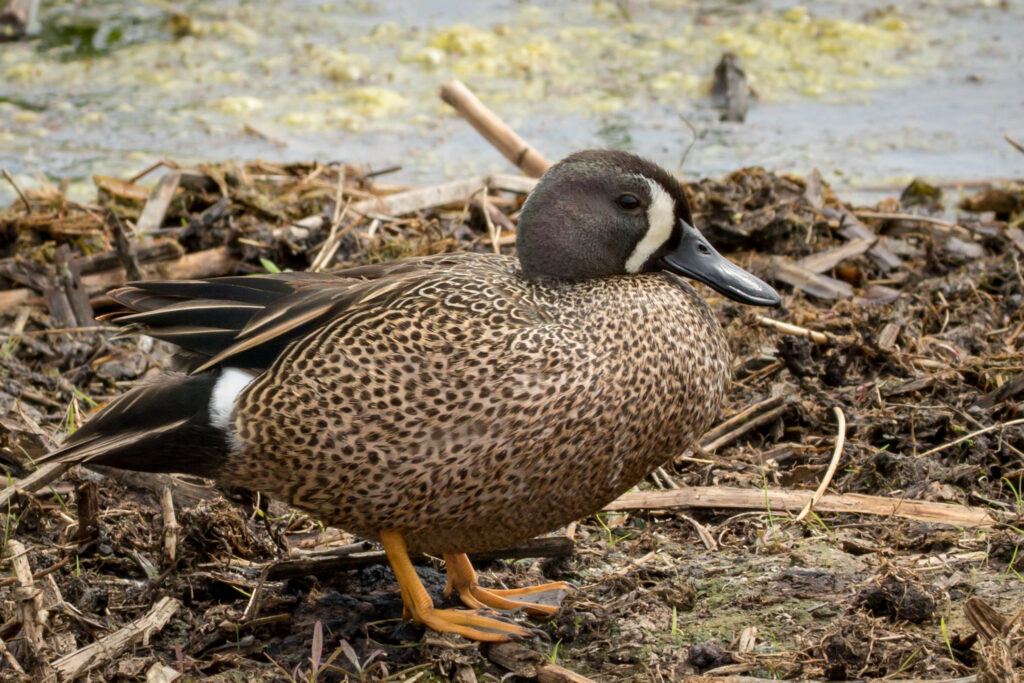 Please let me know if the pictures are not appearing in your email – been having trouble with my email app MailerLite.
Go Birding.  Take Pics.  Share Here.  Repeat.
Mike
---
Click Here if you would like to learn more about GreatBirdPics.  Members can post their own great bird pics, create an online gallery of their works, and regularly receive emails about bird photography.