GBP Notes 1/18/21
Good Morning GreatBird Pics Members!
Everybody likes a good story and sometimes a series of pictures can tell a great story.  So sit back and enjoy this one about How The Short-eared Owl Lost Its Dinner.
Just over a week ago Birding Buddy Mark and I went down to Will County to the Midewin National Tall Grass Prairie.  We knew that Short-eared Owls were often seen there in the late afternoon, but the last time we went we didn't see any.  The wind was howling, driving the wind chill down into single digits, and although we persisted as long as we could no owls were sighted that day.
This time we had better weather, although the paths were treacherously encased in ice; each step had a slip-slide-fall potential.  We gingerly made our way up to the gate of the bison area (we saw about ten grazing in the prairie).  As we watched out over the snow-covered grasses we saw not one, not two, not three, but six Short-eared Owls!   As we scanned the area we could see four of them flying over the prairie, one perched in a tree, and one perched on one of the fenceposts.  Once there were three perched atop the fence posts bordering the road into the bison enclosure.  This more than made up for our frigid previous visit.  The Short-eared Owls kept away from us, never getting closer than a couple of hundred yards but we were able to watch their flight through our binoculars easily.
I'll apologize now for the low quality of the pictures below.  Frankly I was quite surprised that any of them came out due to the low light and extreme distance from which they were taken.  As a collection though they tell the story of How The Short-eared Owl Lost Its Dinner.
One day Sherry the Short-eared Owl was flying about 30 yards above the prairie when she spotted a vole (a small mouse-like rodent).  Diving down quickly she grasped the vole in her talons and took off with her prize.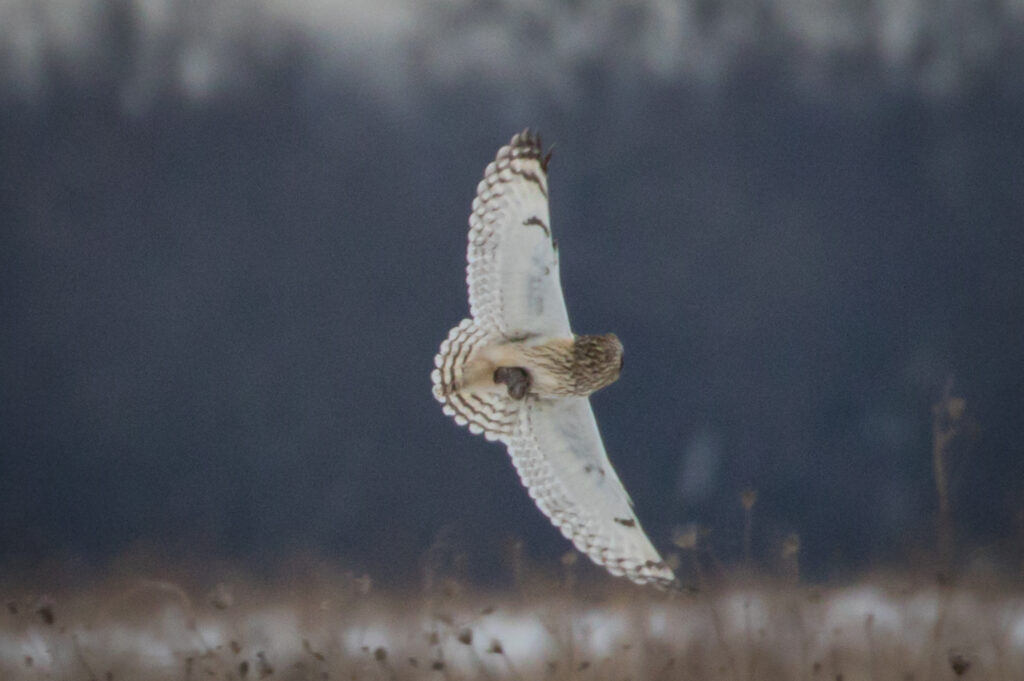 Suddenly from above, Harry the nasty Northern Harrier swooped down on Sherry.  Harry had spotted her vole and decided that, since Sherry had done all the work, maybe he could steal her dinner.  Well, poor Sherry was so startled by Harry's sudden appearance she dropped the vole!  You can see it below her tail as it falls away.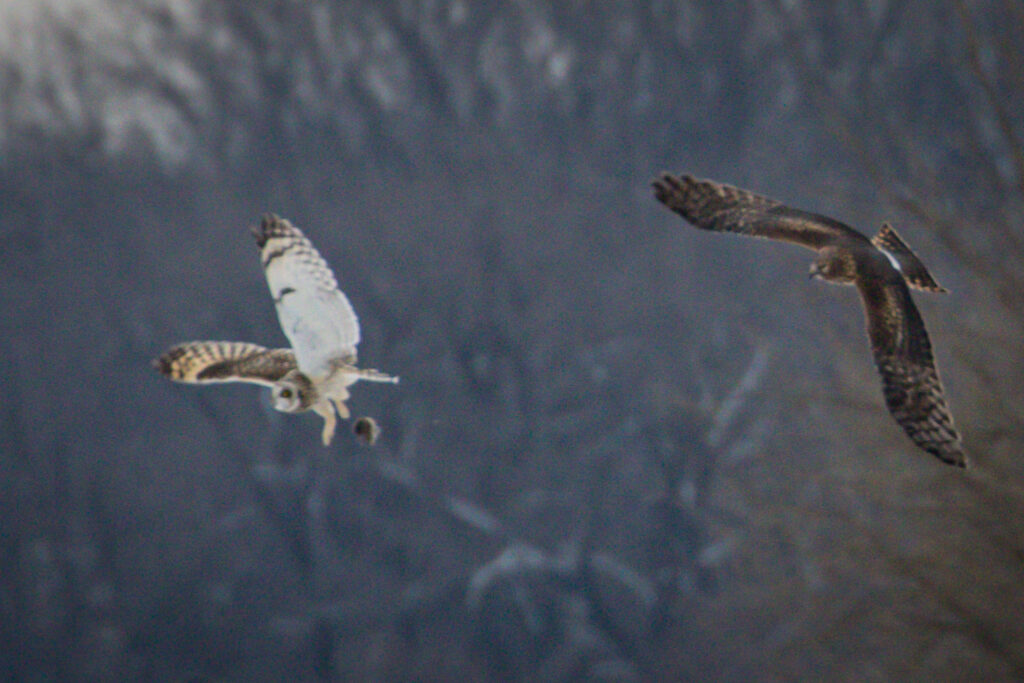 Harry immediately went into a dive for the vole as Sherry decided discretion is the better part of valor.  Nasty Harry was not one to tangle with.  Particularly when he was hungry.
Sherry survived the attack and flew on in search of another unsuspecting rodent for her meal.  Her feathers intact but her dignity a little ruffled.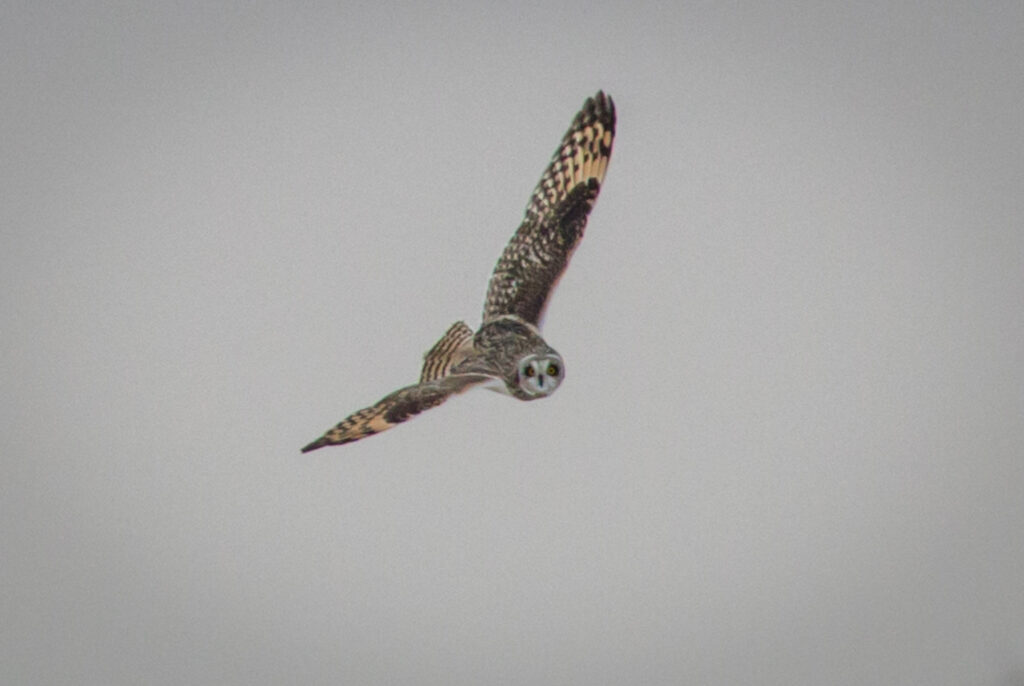 The end.
Hope you enjoyed our story today.  If you have a bird story told with pictures let me know and we can feature it here.
That's it for now.  Lots more beautiful bird pictures in the Latest Pics section.
Stay safe.  Go birding.  Take pics.  Post here.  Repeat.
Mike
PS  If you like beautiful bird pictures and want to see thousands more or even post your own on GreatBirdPics click HERE to find out about our site.