Synchronicity on GreatBirdPics
I like synchronicity – it tickles my fancy.  According to Dictionary.com synchronicity is defined as, "noun – an apparently meaningful coincidence in time of two or more similar or identical events that are causally unrelated."  Let me give you an example, and then a puzzle for you to solve.
The example came upon me as I prepared to go on a birding trip to Thailand.  One of the birds we were likely to see was an Abbott's Babbler and I very much hoped to see one there.  In fact we did catch a glimpse of one but, to my disappointment, I was unable to get a picture of it (if interested CLICK HERE to see more about the bird).  What was so special about the Abbott's Babbler?  If you've ever uploaded a picture to GreatBirdPics.com you've probably seen it listed – the Abbott's Babbler is the first bird in the list.  In fact, of 10,000 bird species the Abbott's Babbler is the very first bird on the Clement's and IOC's list.  That was synchronicity to me – to be able to see the bird that is alphabetically first among all species. To me it was a meaningful coincidence of two events that were unrelated.
So here's a puzzle for you – can you guess the synchronicity of these two unrelated photos?  It's just as odd as the Abbott's Babbler being first in the list of all bird species.  The first picture was recently submitted by Asteinmann of a Greater White-fronted Goose (nice pic by the way):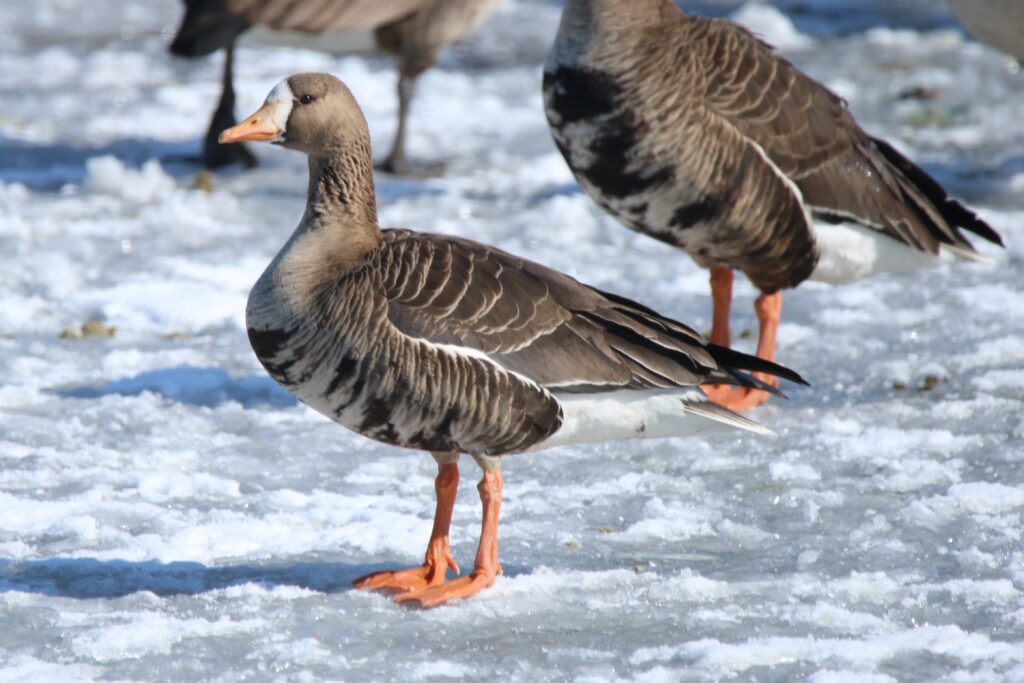 The second picture was recently taken by me in California of a Scaly-breasted Munia (formally known as a Scaly-breasted Mannikin).  The Scaly-breasted Munia is an introduced species here in the U.S. as it is native to Asia.  In fact, I saw some in Thailand when I was there a couple of years ago.  Here's a pic I took of them in California: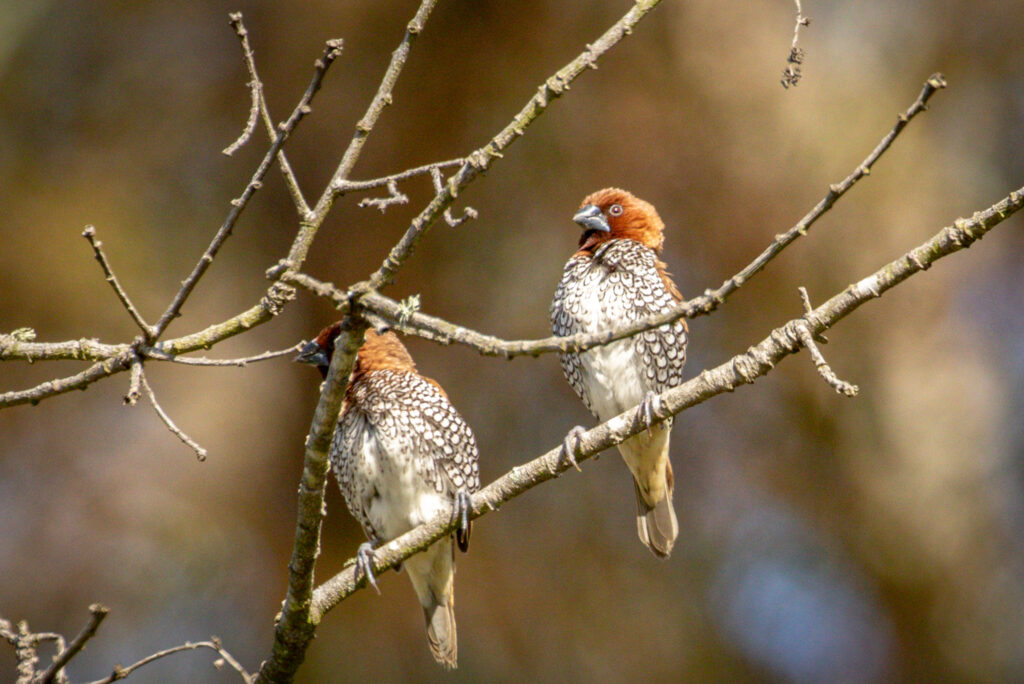 So what's the synchronicity between these two birds?  If you have a Sibley Guide to Birds (second edition) you can probably figure it out.  Answer tomorrow.
Look for synchronicity.  Go Birding.  Take Pics.  Share Here.  Repeat.  
Mike  
---
If you would like to learn more about GreatBirdPics Click Here.  Members can post their own great bird pics, create an online gallery of their works, and receive regular emails about bird photography.