Pics From a Gannet Colony
Our New Zealand Botanist Rebecca Bowater recently visited an Australasian Gannet colony.  These birds gather by the thousands in close quarters to breed and raise their young.  Most Gannet colonies are found high on cliffs but this particular one in Golden Bay, Nelson NZ was on the beach.  Rebecca provided us with a series of pictures depicting the breeding life of the Gannets.  First, a look at the many Gannets gathered in the colony: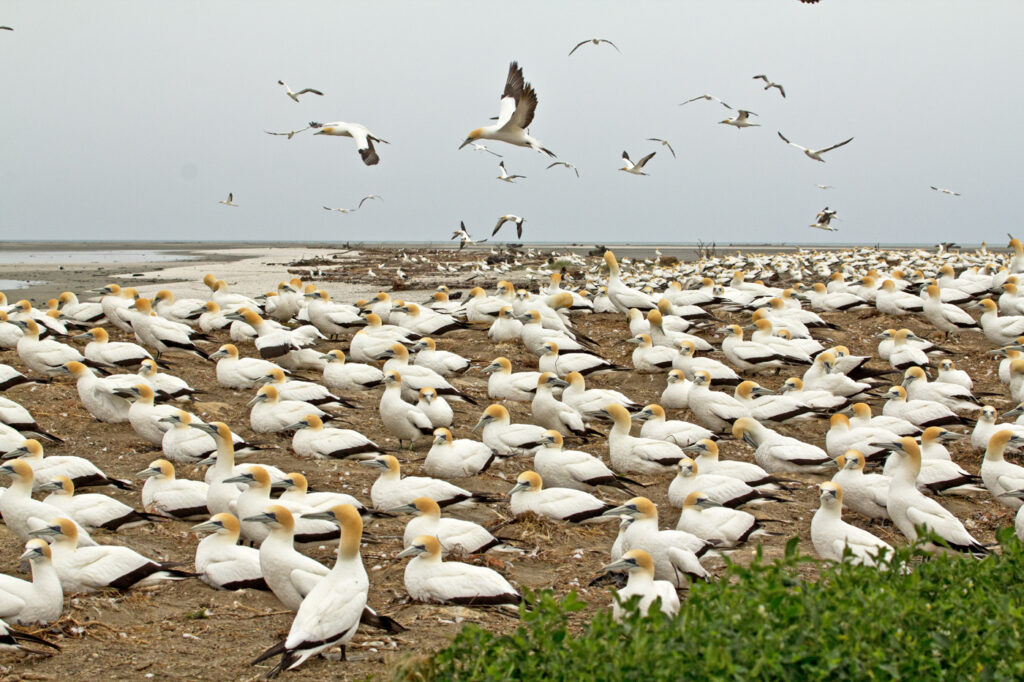 To get the process started the Gannets engage in a courtship behavior, crossing their bills back and forth: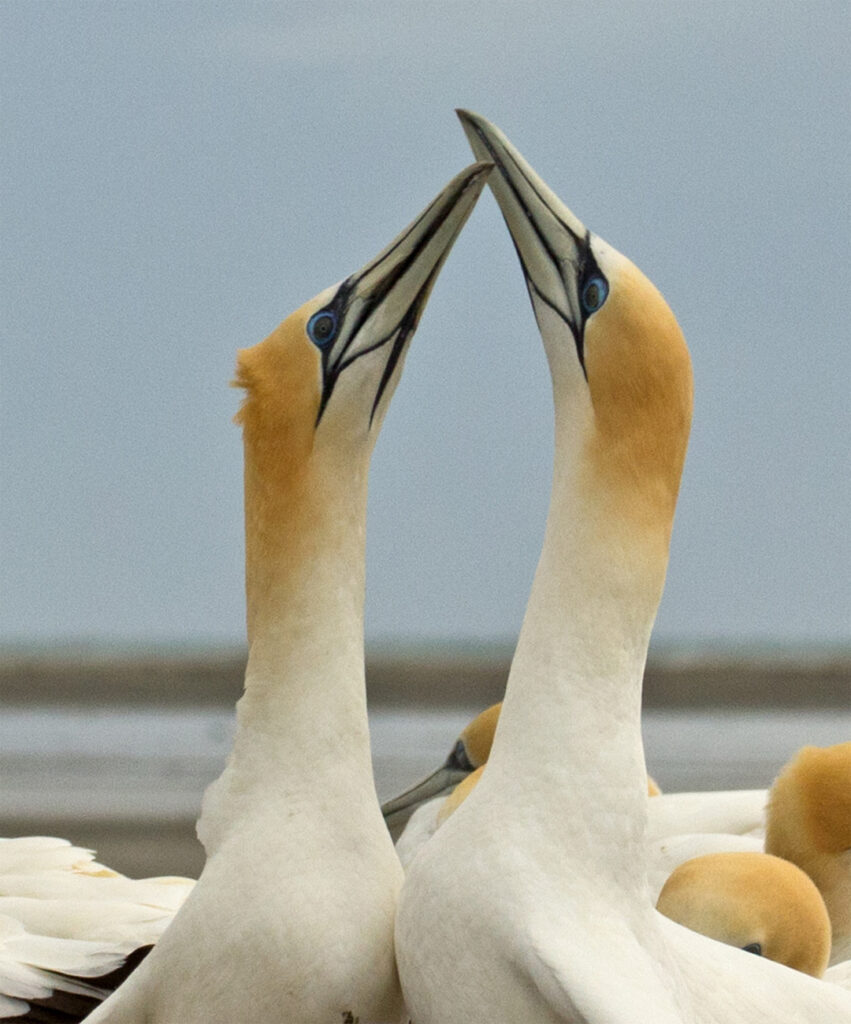 Once both parties have agreed, they mate: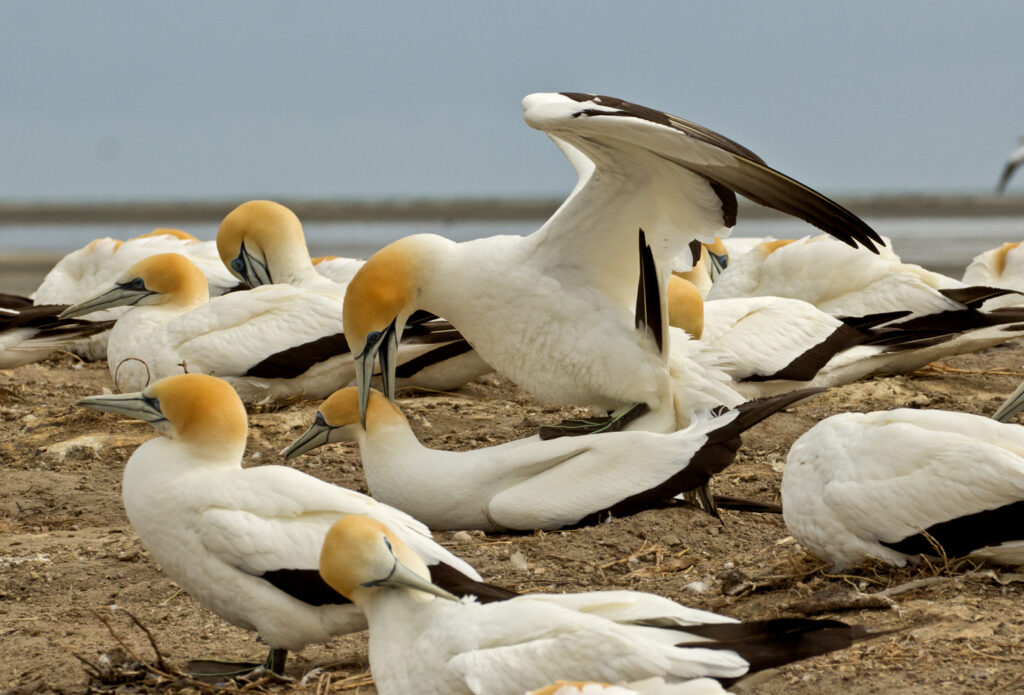 After a successful mating several eggs are laid in the nest.  One of the parents regularly turns the eggs during incubation:
After being successfully hatched, a juvenile Gannet is now a part of the colony.
Thanks, Rebecca, for giving us a look at the life cycle of the Australasian Gannet!
Go Birding.  Take Pics.  Share Here.  Repeat. 
Mike
---
Click Here if you would like to find out more about GreatBirdPics.  Members can post their own great bird pics, create an online gallery of their works, and regularly receive emails about birds and bird photography.