Upon arriving in Panama City we were taken to Hotel Riande where we stayed one night before our tour officially started the next morning.  Our Red Hill Birding Guide Adam Sell greeted us there and took us on a little bird field trip right there.  The hotel rooms surrounded a large courtyard with a pool and gardens – and birds.  The very first birds we saw in Panama were Lifers – a pair of Thick-billed Euphonias building a nest.  Below is the male, then female, and then both of them by their nest.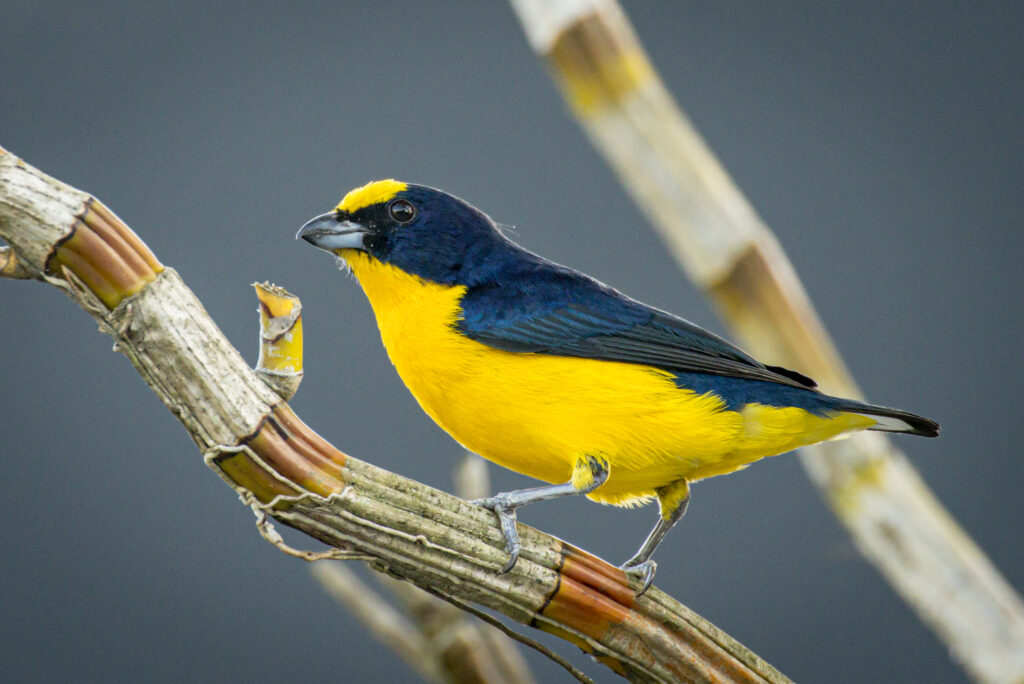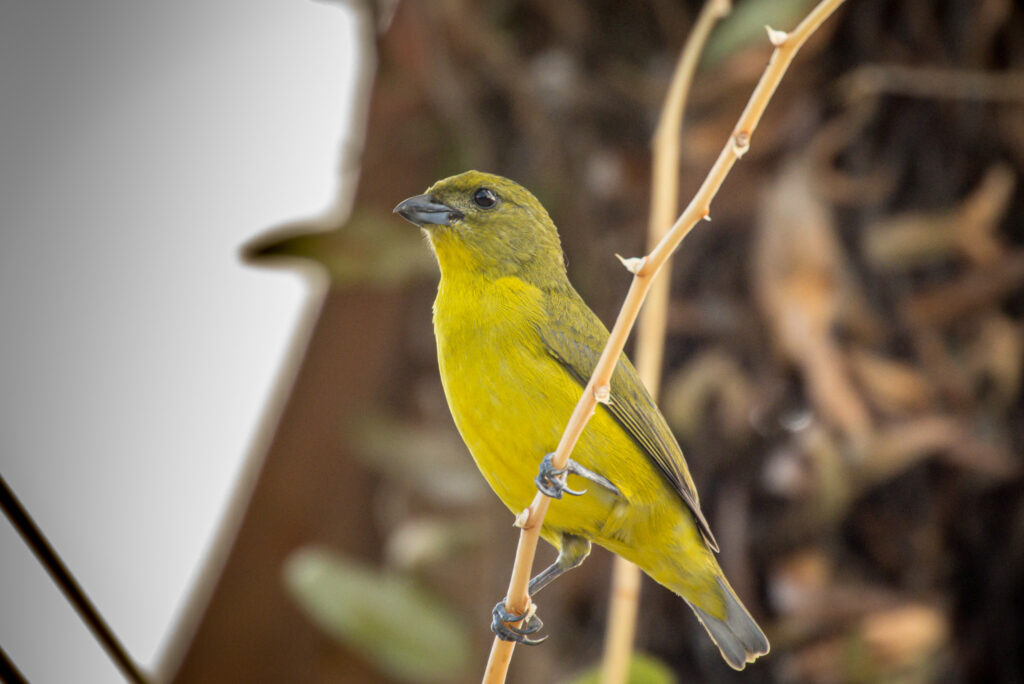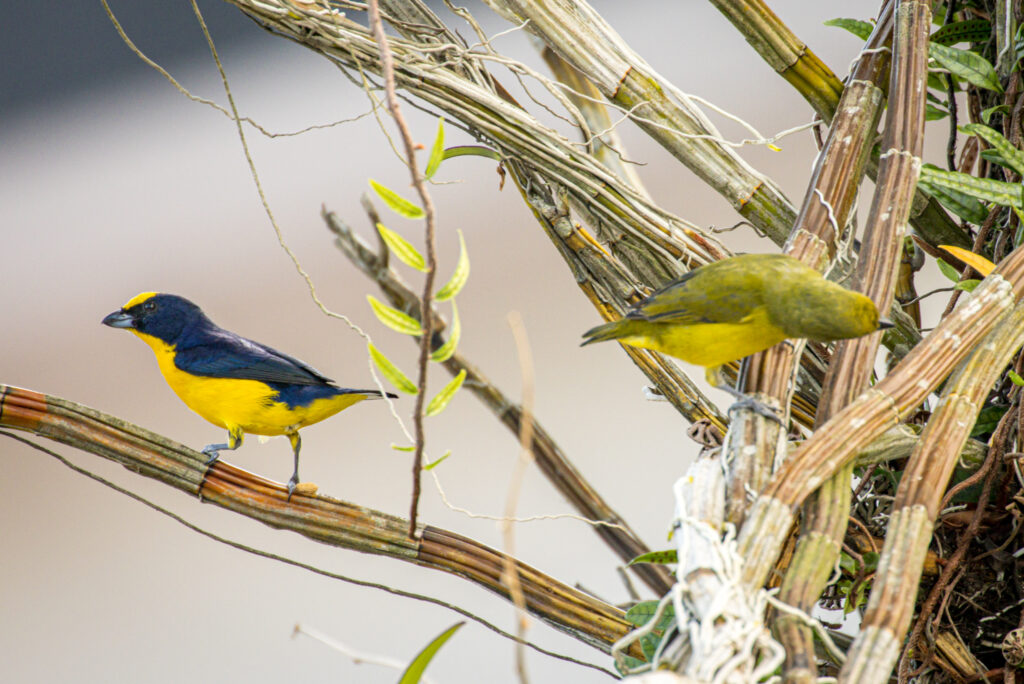 We saw a variety of birds within the courtyard including a Clay-colored Thrush, Crimson-backed Tanager, Palm Tanager, Blue-Gray Tanager, and lots of Great-tailed Grackles.  We had great looks at a Panama Flycatcher and a Red-crowned Woodpecker in the courtyard, too.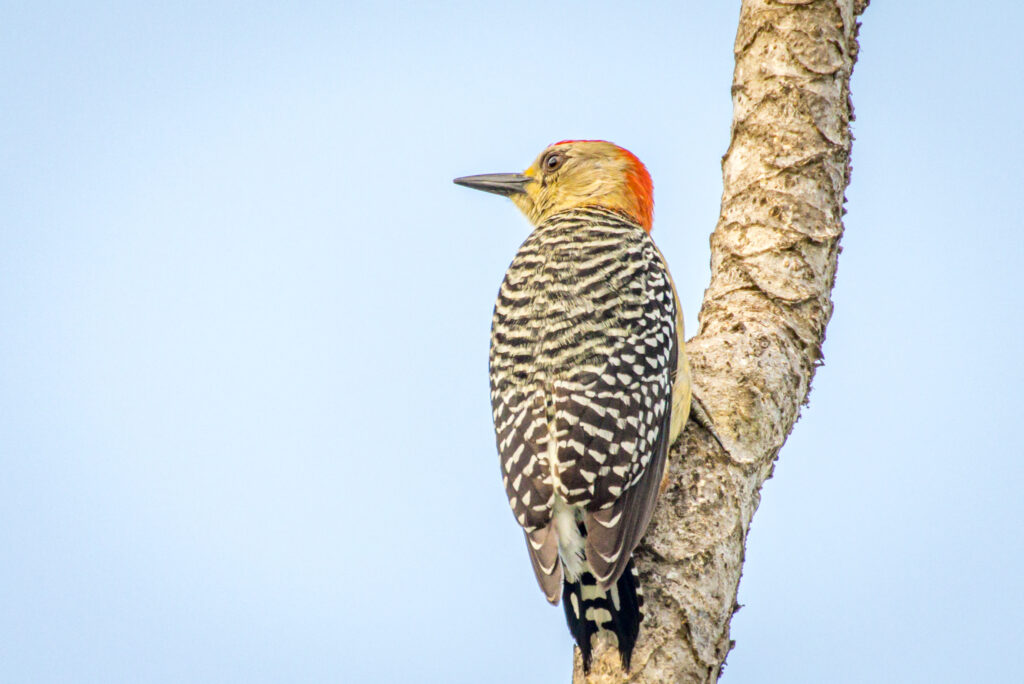 You can read part one of my Travelogue of our Panama Birding Trip by Clicking Here.  The post contains lots of pictures of the birds and information about staying in the Canopy Family Lodge.
---
If you enjoy seeing beautiful pictures of birds from around the world and reading about them Click Here to sign up for our mailing list.  Members can post their own GreatBirdPics and learn more about bird photography techniques.