Back to the Bog!
You probably remember some posts I sent you a year ago about our visit to Sax Zim Bog, a winter destination for birding.  To get to Sax Zim Bog you drive north many hours, wave to Duluth, Minnesota as you go by, and stop just before you hit Canada.  In the winter birds who live and breed in the boreal areas of northern Canada migrate south to the "warmer" temperatures of The Bog.  As I write this post at 7 AM on 1/26/22 it is -17º there.  That being said, I respect anyone who braves the extreme temperatures and goes to Sax Zim Bog to photograph birds.  Osprey60 did just that and I wanted to share some of his pics with you today.
You recall the recent pic of his I posted of the Mallards swimming around a rocky shoreline.  In his description he said it was -20º at the time!  I assume the rest of these pictures were taken in similar sub-zero temperatures (when I was there I was taking pictures when it was -3º and I thought my fingers were going to fall off after 5 minutes).  So enjoy some of his pictures from Sax Zim Bog from the warmth of your home.
Our first bird from Osprey60 is a male Evening Grosbeak.  Such vivid colors; it was one of my favorites, too.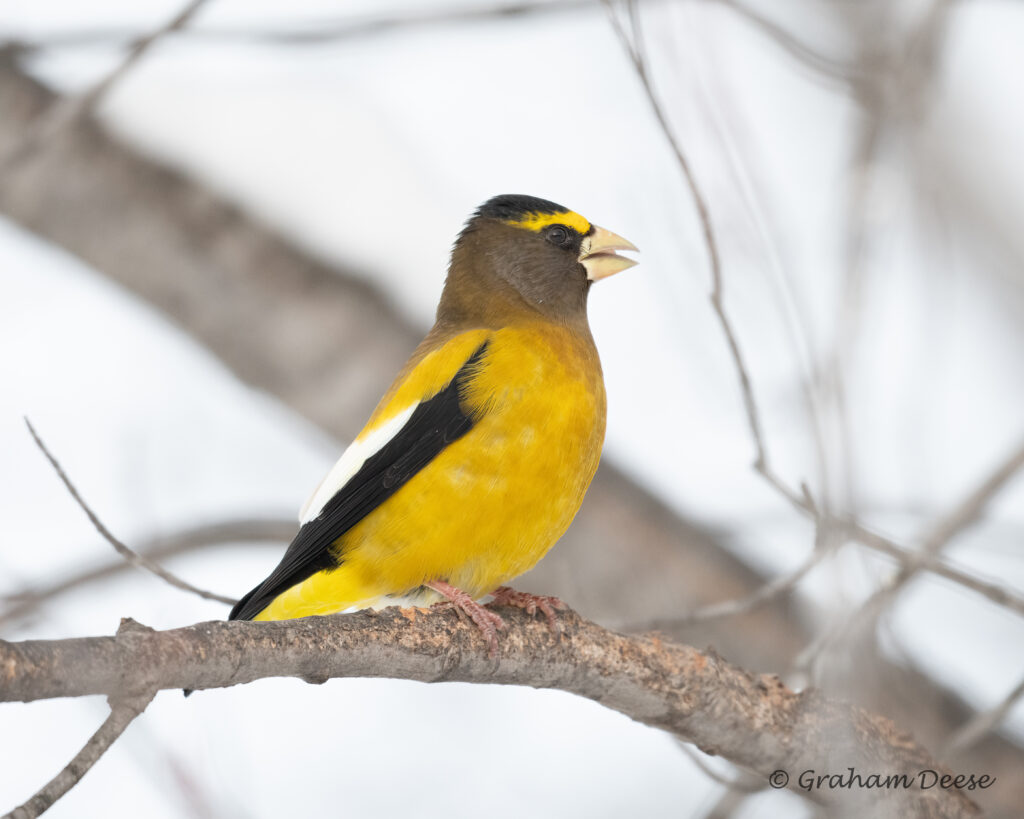 At first glance, this next bird looks like the common Black-capped Chickadee.  Look closer and you'll see it has a brown head – a Boreal Chickadee in a really nice pose.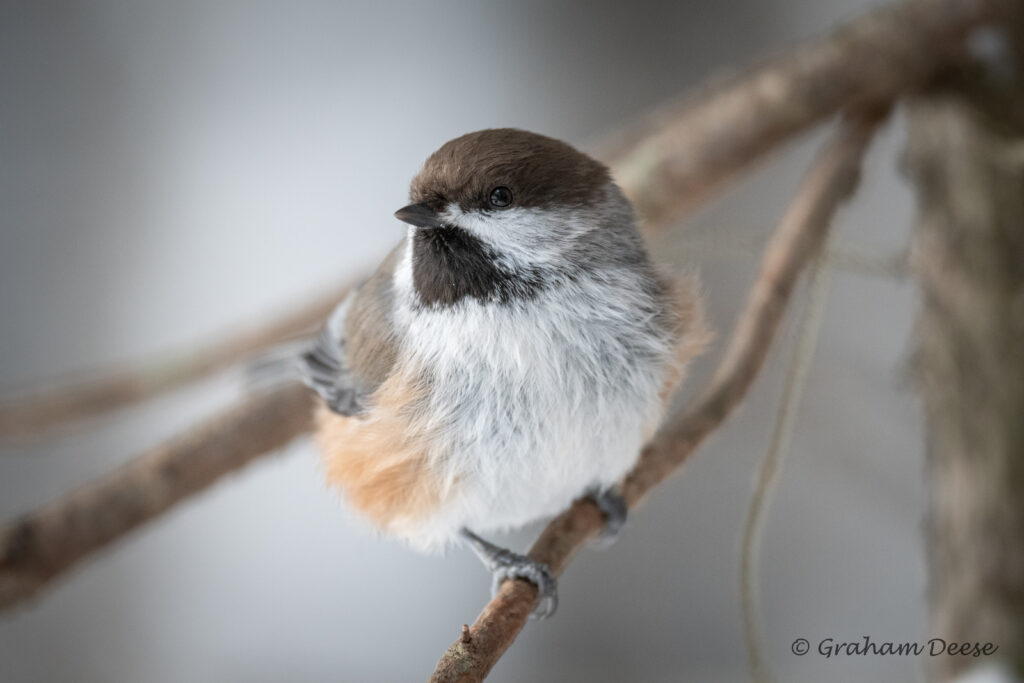 Finally we have male and female Pine Grosbeaks.  The male below has a soft red glow to it.  You can really feel the cold as it sits eating atop a snow-covered cluster of berries.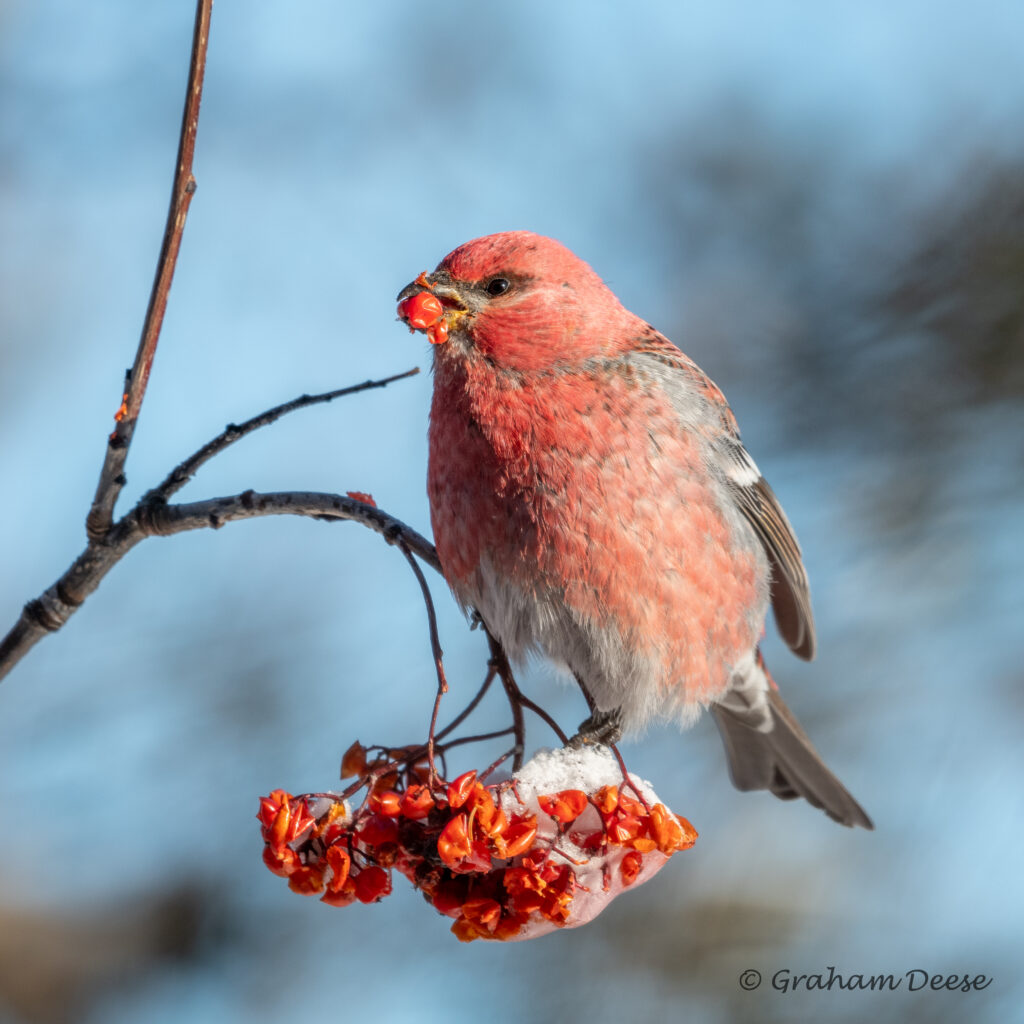 Here's a great closeup of a female Pine Grosbeak eating some berries.  Such beautiful auburn highlights on the female.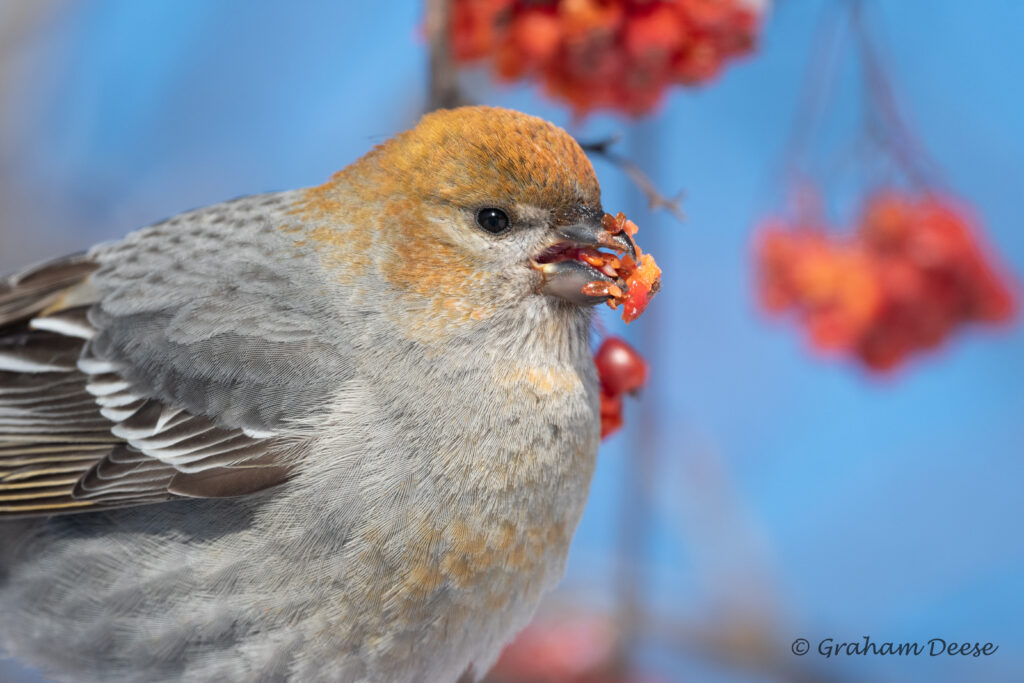 Finally, take a long look at this last picture of a female Pine Grosbeak.  Do you notice the wide crop Osprey60 used to highlight not only the bird but the clusters of berries around it.  Award Winner!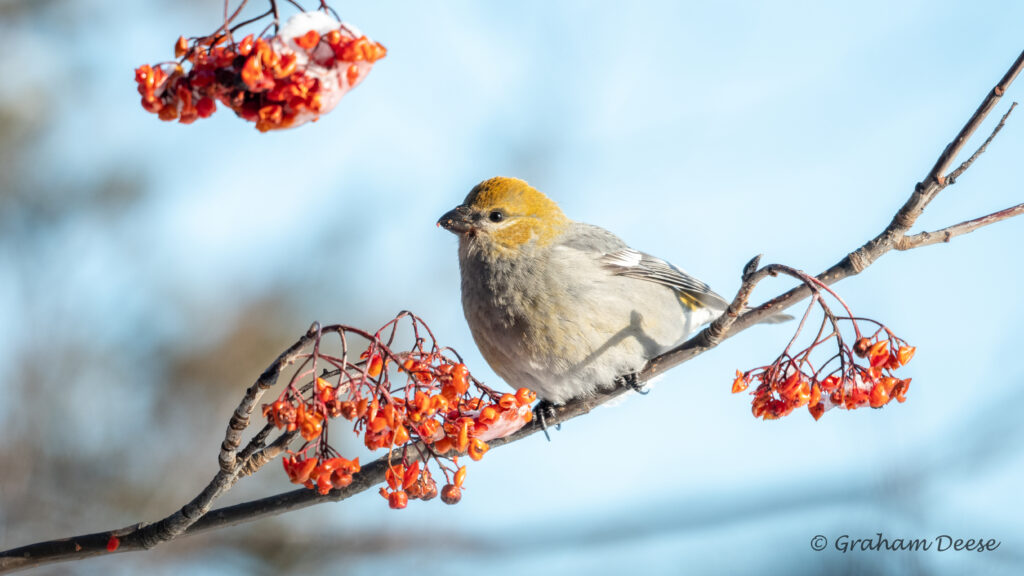 Thanks for braving the cold Osprey60 to bring us these GreatBirdPics!
Stay Safe.  Go Birding.  Take Pics.  Share Here.  Repeat.  
Mike  
---
If you would like to learn more about GreatBirdPics.com Click Here.  Members can post their own great bird pics, create an online gallery of their works, and receive regular emails about bird photography.