GBP Notes – Karen Hears a Whoo!
Good Morning GreatBird Pics Members!
We Great Horned Owls have been reported in our neighborhood, but we've never seen them.  My buddy Bruce will email me once in a while and write, "I heard the owl last night.  Did you?".  Lately we stick our head outside when we let the dog out before going to bed and listen.  Last night Karen called me over, "I hear the owl!", she exclaimed.  I hurried over and stuck my head out into the cold night air and sure enough I heard the distinctive call of the Great Horned Owl.  We stared out into the blackness but couldn't see it, but we knew it was there.  It's somehow reassuring that a majestic bird like the Great Horned Owl lives next door.
Here are some other great birds seen by our members:
Just a simple pic of a Sandhill Crane by Will139 shows the bird in its habitat.  Love the rusty colors on its side.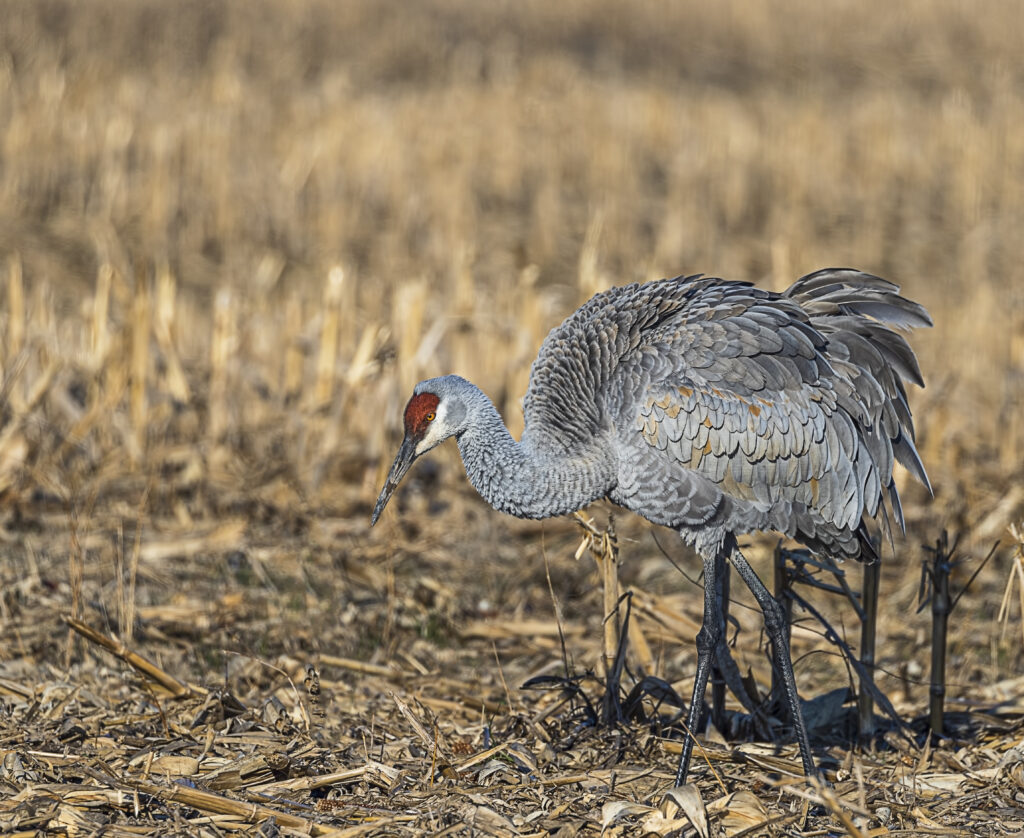 Take a close look at this pic of a pair of Great Crested Grebes by Rebecca.  Note all that is going on in this tender picture.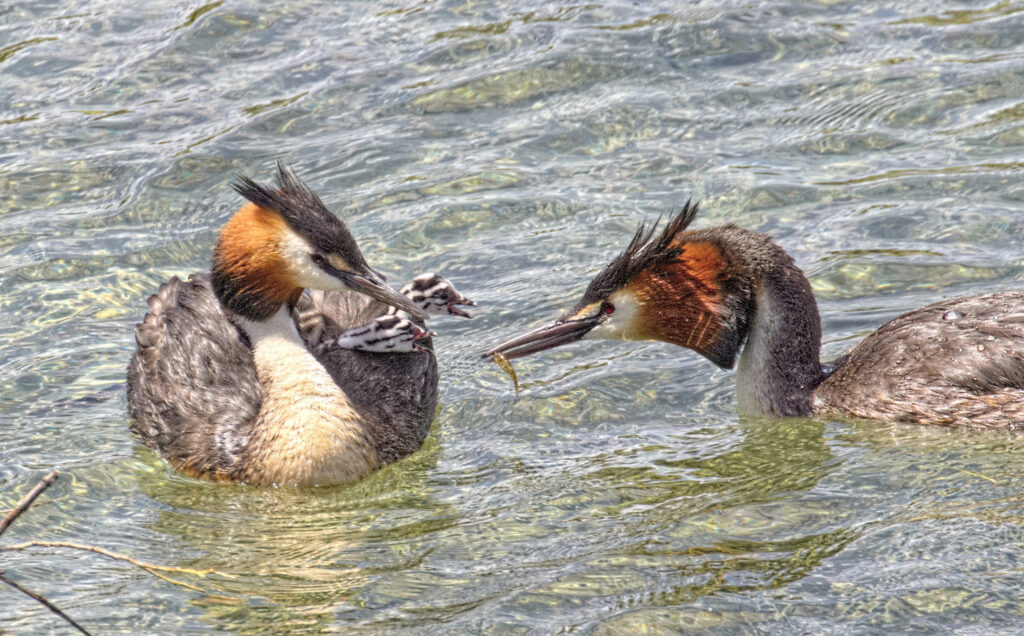 Speaking of owls, the Owl Lady Birder2011 was up at Sax-Zim Bog recently and got this pic of a Great Gray Owl.  Read her description of why this is in black and white.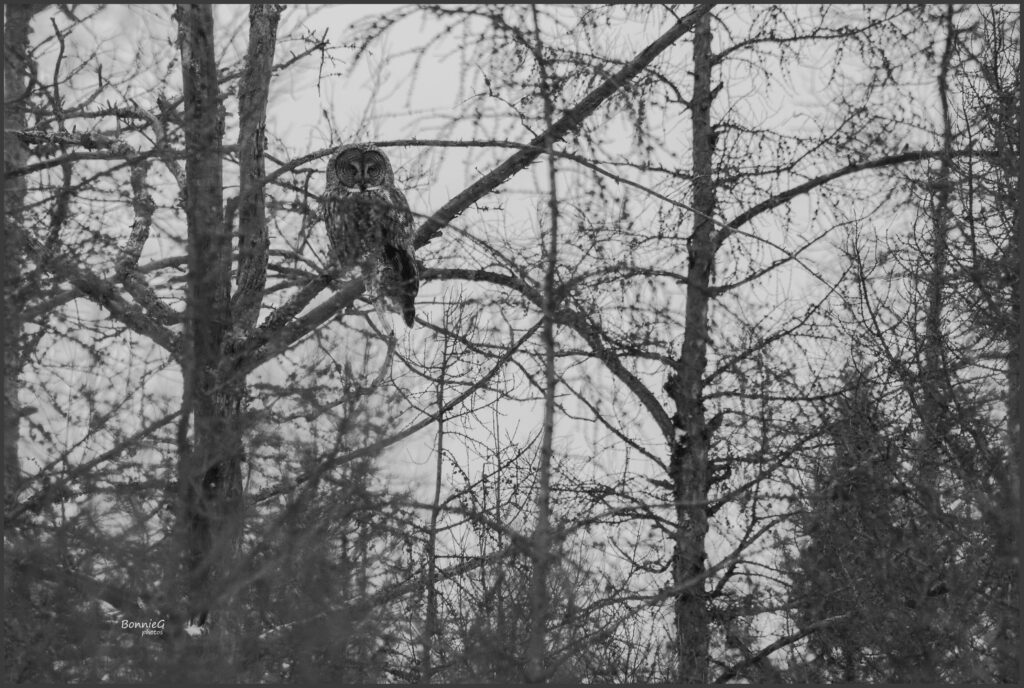 That's it for now.  Lots more beautiful bird pictures in the Latest Pics section.
Stay safe.  Go birding.  Take pics.  Post here.  Repeat.
Mike
PS  If you like beautiful bird pictures and want to see thousands more or even post your own on GreatBirdPics click HERE to find out about our site.