It's fun to see what our members share with us on GreatBirdPics.com.  Such a variety of birds!  Take a look at some of the most recent:
Mikeaff has a shot of a Chestnut-sided Warbler you don't see very often – mostly its back.  Note how green it looks.  You can still see the slash of chestnut on its flank.  Mikeaff said that this was taken at 12800 ISO – which should have been very noisy, almost unusable.  But he was able to process it through Topaz Denoise and it came out beautifully.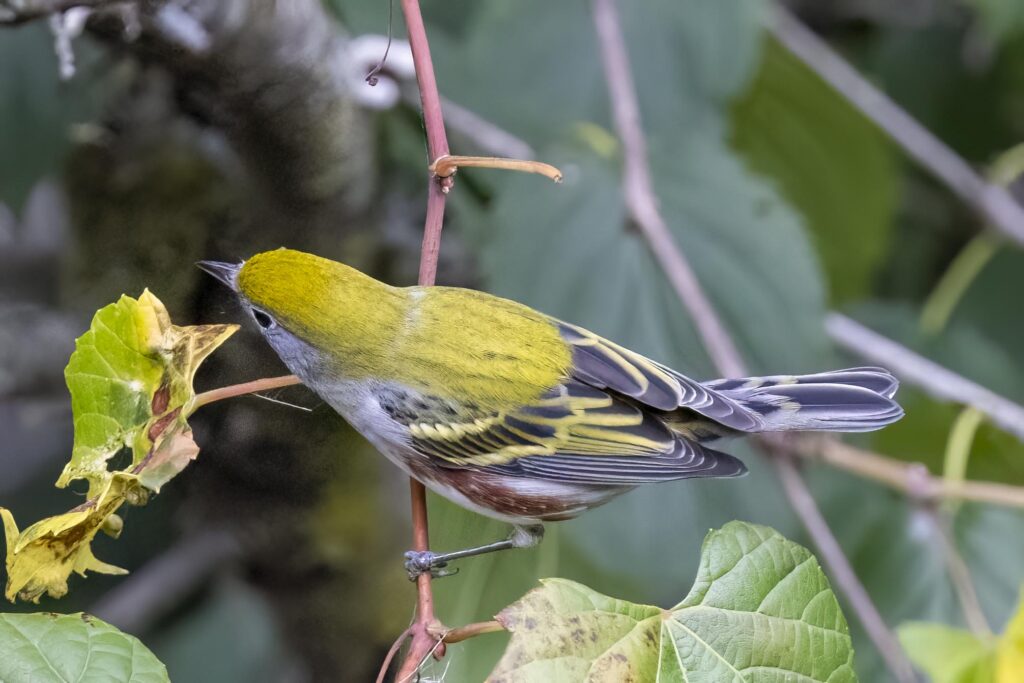 A Common Chafinch perched briefly in a tree in Rebecca Bowater's backyard in Nelson, New Zealand.  Take a close look to see all the colors on this bird.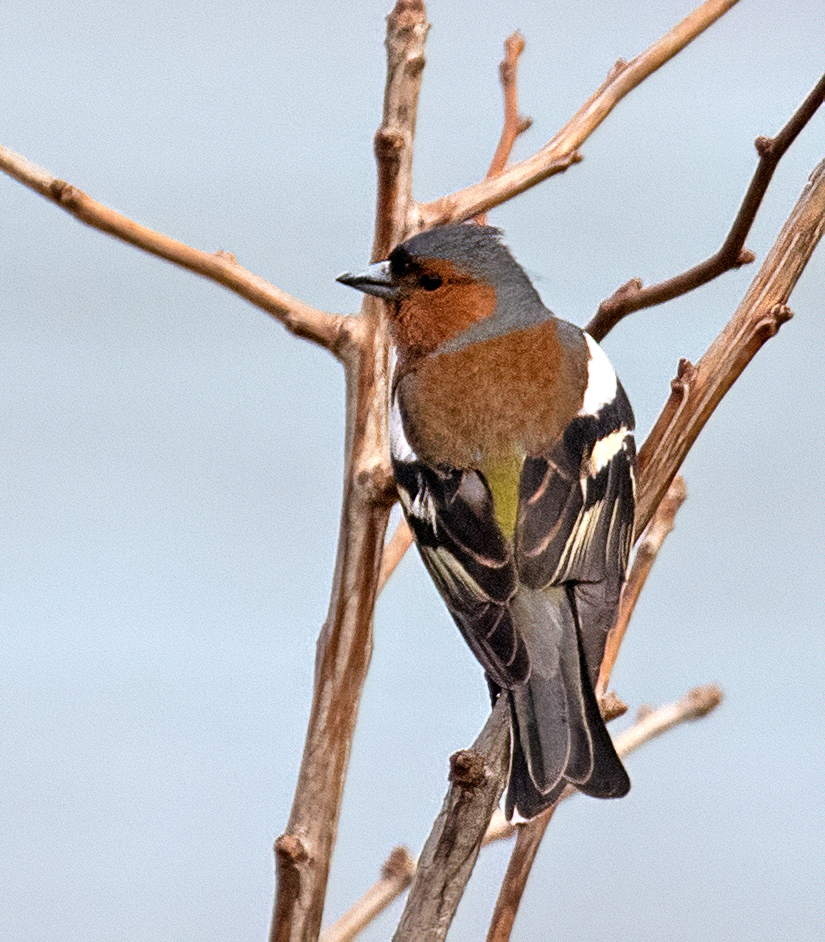 Bajadreamer takes hundreds of pictures of Common Yellowthroats in the spring, when the males are perched high and singing for a mate.  He always shares any changes he made to the image and this one was, "Cropped from R and bottom approximately 50%, BG was darkened slightly, eye was brightened slightly, and a wayward stem of mustard was cloned out of the L bottom."  A lot of work but certainly worth it to yield such a wonderful shot.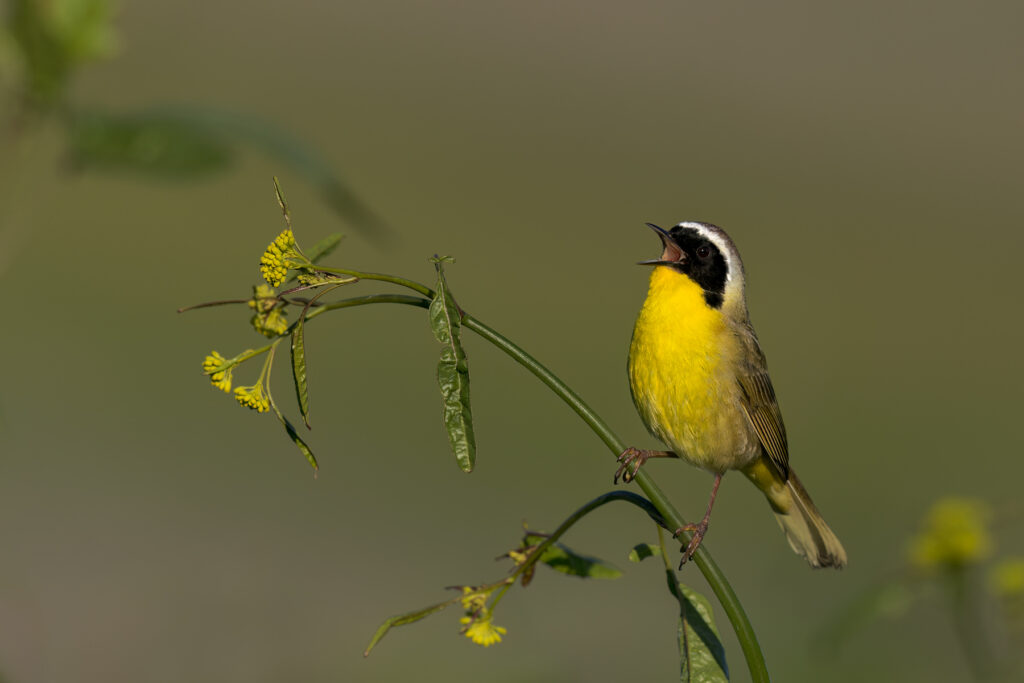 While Birder2011 was vacationing with her family in Grand Teton National Park she had an encounter with a Ruffled Grouse on the trail.  The grouse walked straight at her and she took pictures of it.  Eventually the bird meandered off the trail, avoiding a potential Little John/Robin Hood confrontation.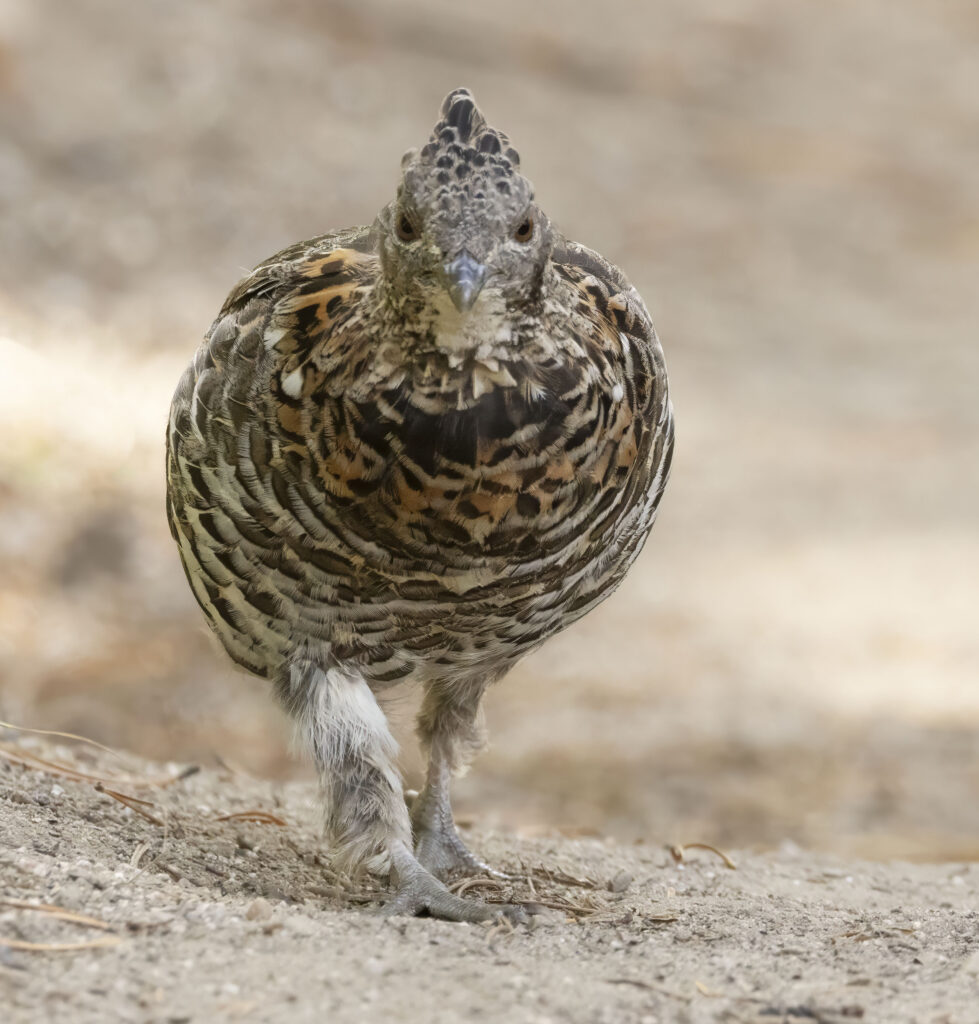 ---
If you enjoy seeing beautiful pictures of birds from around the world and reading about them Click Here to sign up for our mailing list.  Members can post their own GreatBirdPics and learn more about bird photography techniques.