Pretty Bird!  Pretty Bird!
We greet this day at sunrise of a picture by Emil Baumback of a Canada Goose greeting the day at sunrise.  Well done!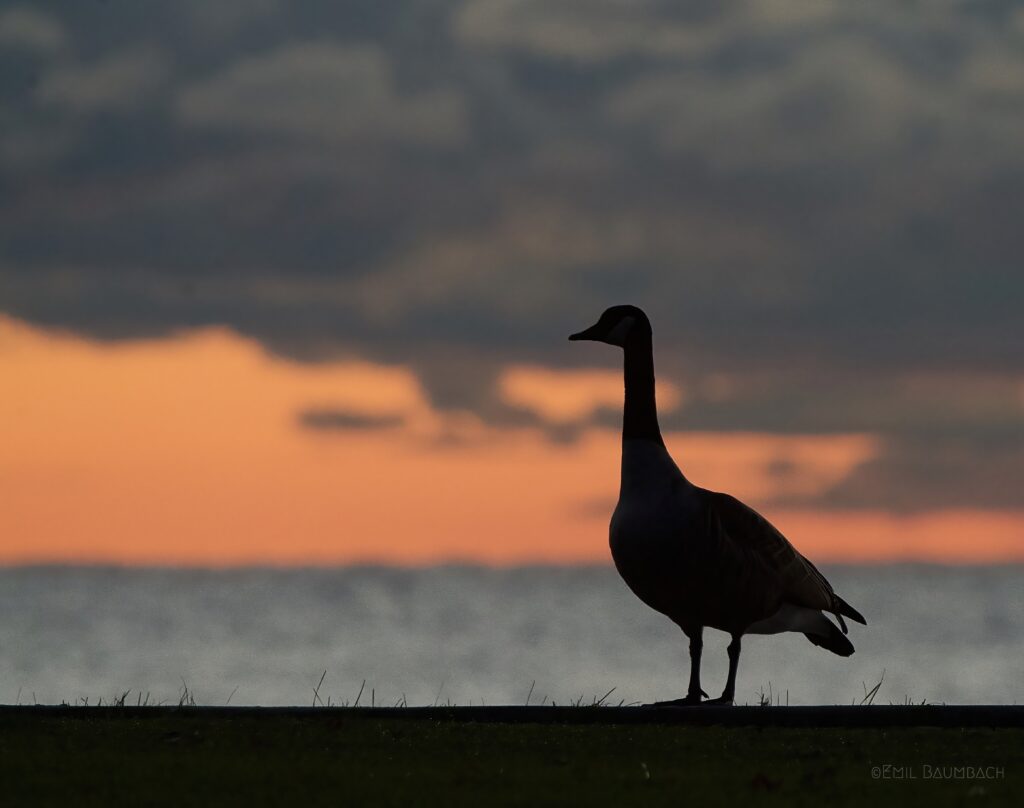 Here's a creative look at a Pied Stilt nesting.  Rebecca Bowater has split the image with the nest of eggs on the left and the adult sitting on that same nest.

I'm not sure, but these Pied Stilt chicks could have been the ones that came from the above next.  Let us know Rebecca if they are.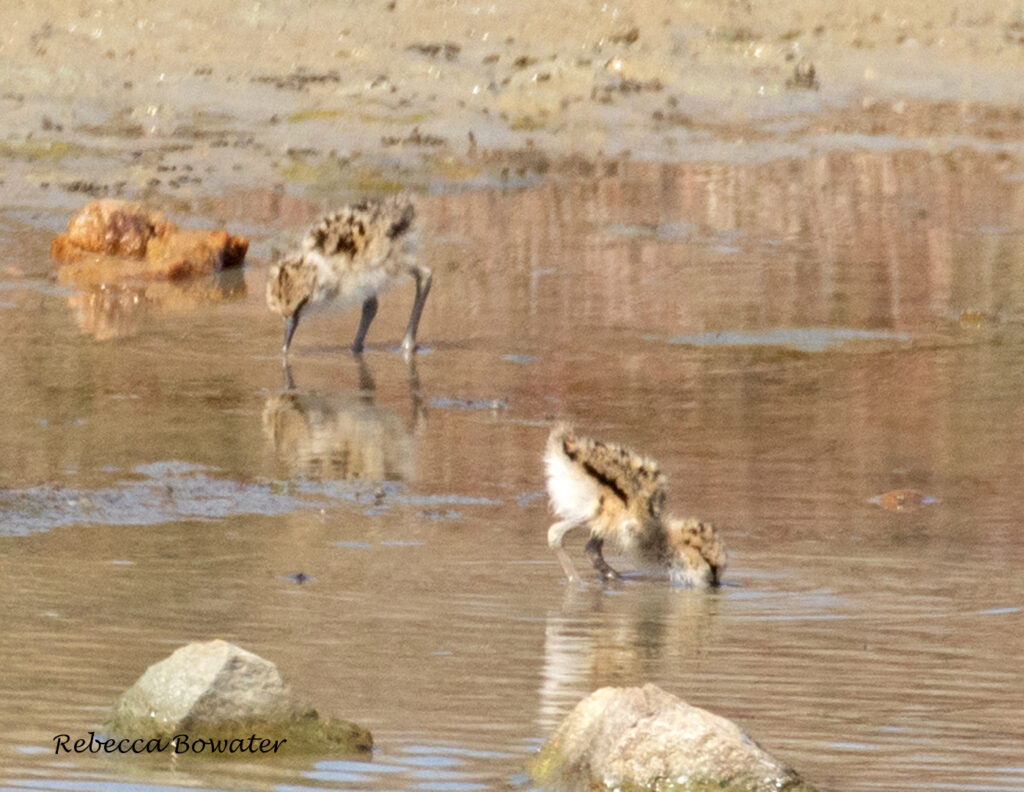 Might as well continue with the Rebecca theme – here's a picture of hundreds of Bar-tailed Godwits.  She tells us (and Rebecca is a naturalist, mind you) that these birds have just completed a non-stop flight from Alaska to New Zealand.  They must be really hungry!

Stay safe.   Go birding.  Take pics.  Share here.  Repeat.  
Mike  
---
If you would like to learn more about GreatBirdPics.com Click Here.  Members can post their own Great Bird Pics, create an online gallery of their works, and receive regular emails about bird photography.