Pretty Bird!  Pretty Bird!
It seems like awhile since we showcased some of our members' pics.  Let me rectify that now!
Randall28 led Karen and I by the hand to see the Northern Shrike hanging out in Danada West Forest Preserve.  It wasn't there.  We returned to the same spot twice and it wasn't there.  Just to prove that it was there he posted this great closeup.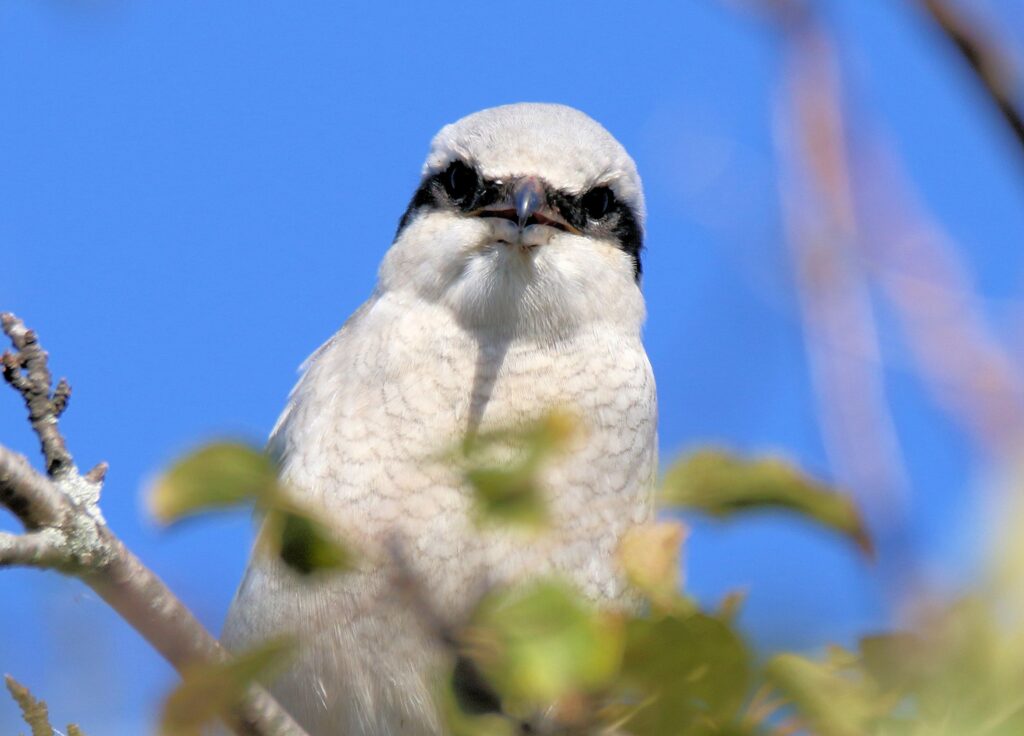 Rebecca Bowater shared an interesting bird from New Zealand recently.  Some birds are named for a physical feature on their body, like this North Island Saddleback.  New Zealanders call it a Tieke.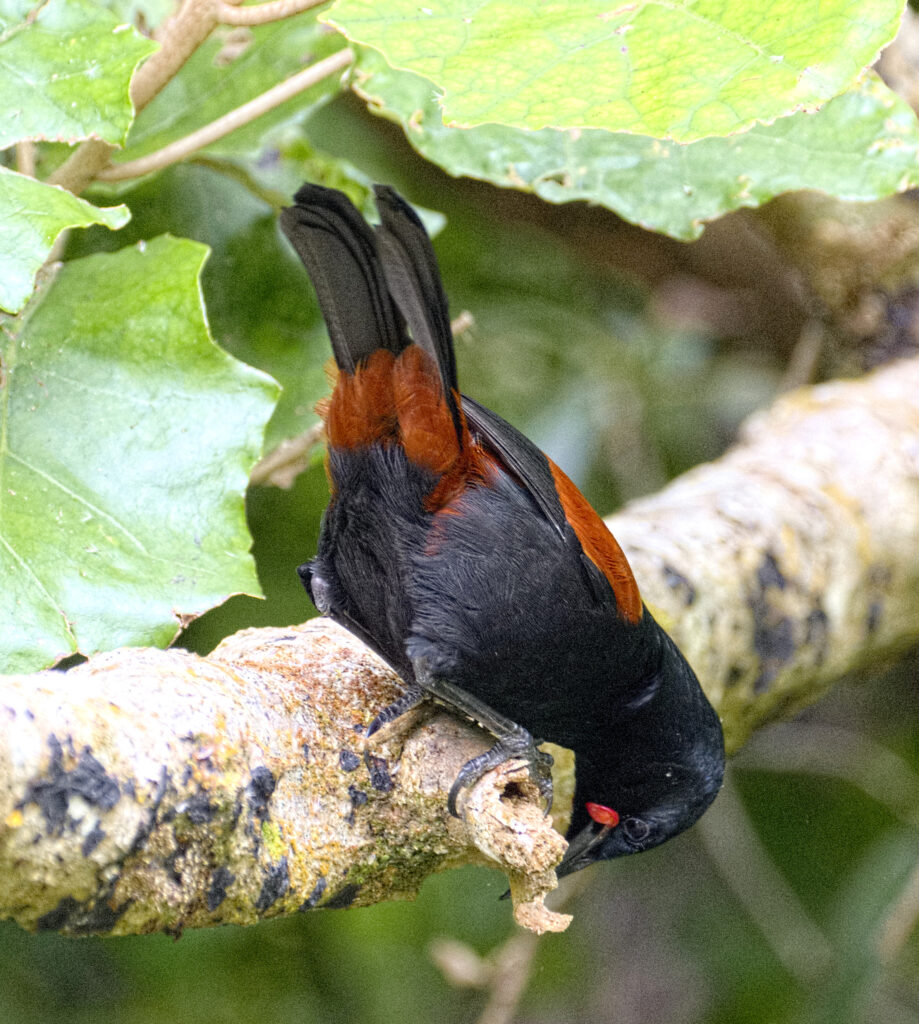 Another pic by Randall28 caught my eye.  It is of a Monk Parakeet feeding.  You might recall an earlier article I published about the colony of Monk Parakeets that live near me in an electrical sub-station (they like to nest on the platforms).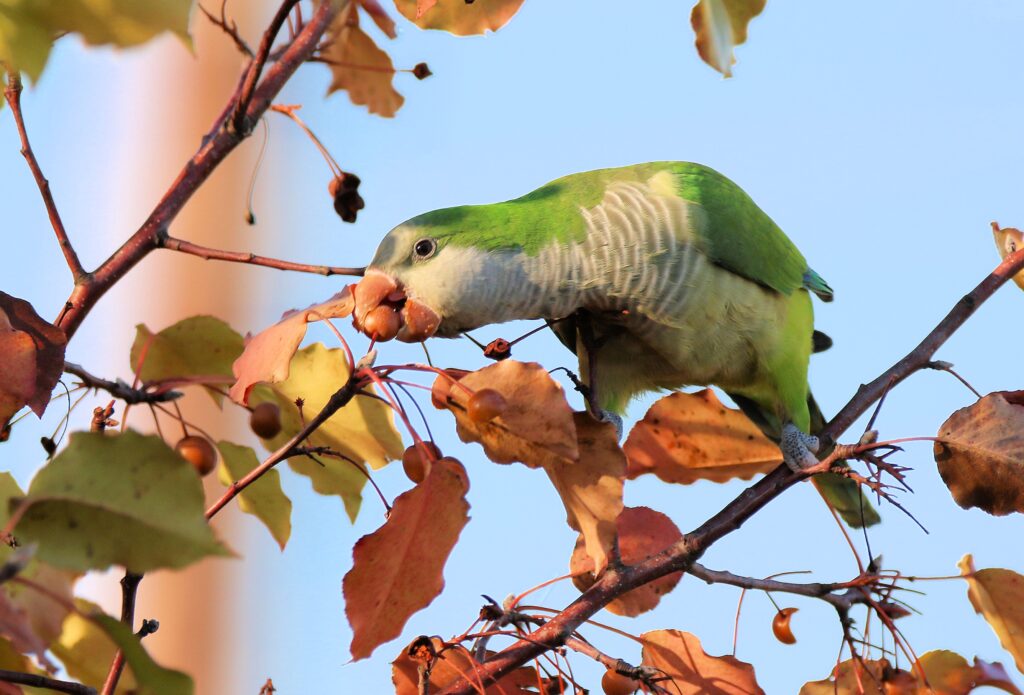 Well Randall28 is on a roll!  Here's another one of his pictures, this time of a Northern Bluebird.  Notice how the color of the bird's breast matches the color of the leaves – great symmetry indeed.  A GreatBirdPic fer sure!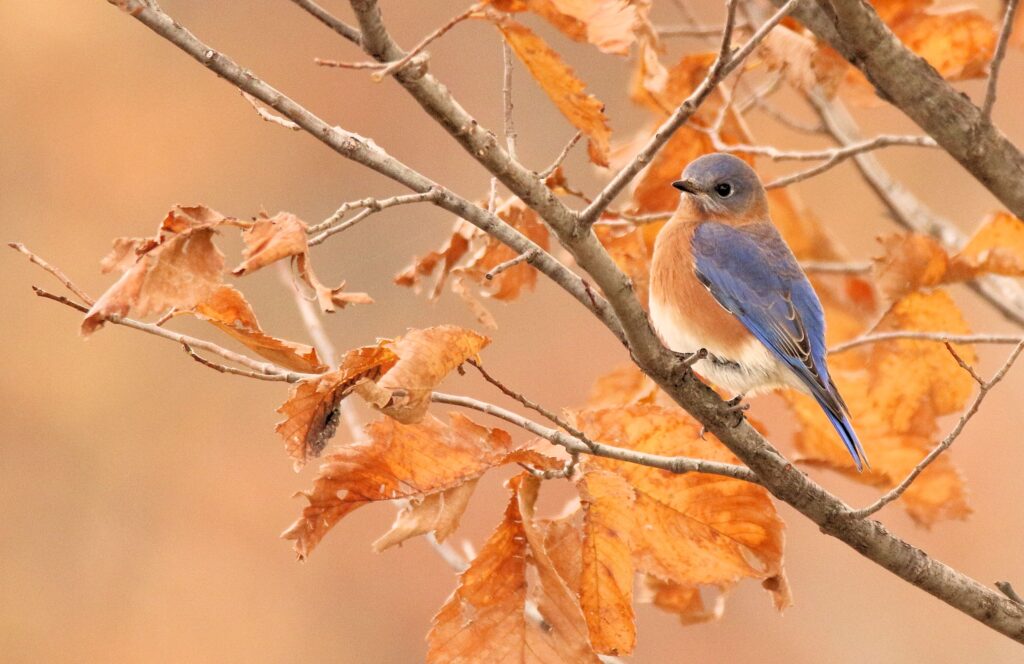 Stay Safe.  Go Birding.  Take Pics.  Share Here.  Repeat.  
Mike  
---
If you would like to learn more about GreatBirdPics.com Click Here.  Members can post their own great bird pics, create an online gallery of their works, and receive emails about bird photography.