I Got Some Redpoll Pics, Too
You might recall I featured some pics of Common Redpolls last week from several of our members, but none from me.  I had not had an opportunity this year to photograph these cute little birds at that time.  Well the next day Karen and I went out  – here's the story:
We were searching for Common Redpolls in an area of Kress Creek Park that has a row of shrubs and trees along a road.  There were some Juncos and Tree Sparrows in an around but not Redpolls.  However I did some some movement on the other side of the trees.  I went back to the start of the tree line and climbed a small mound of dirt and peered behind the trees and found a field of dead thistle – and a small flock of Redpolls.  I carefully edged closer to them to get some shots – here's one that shows three of them feeding.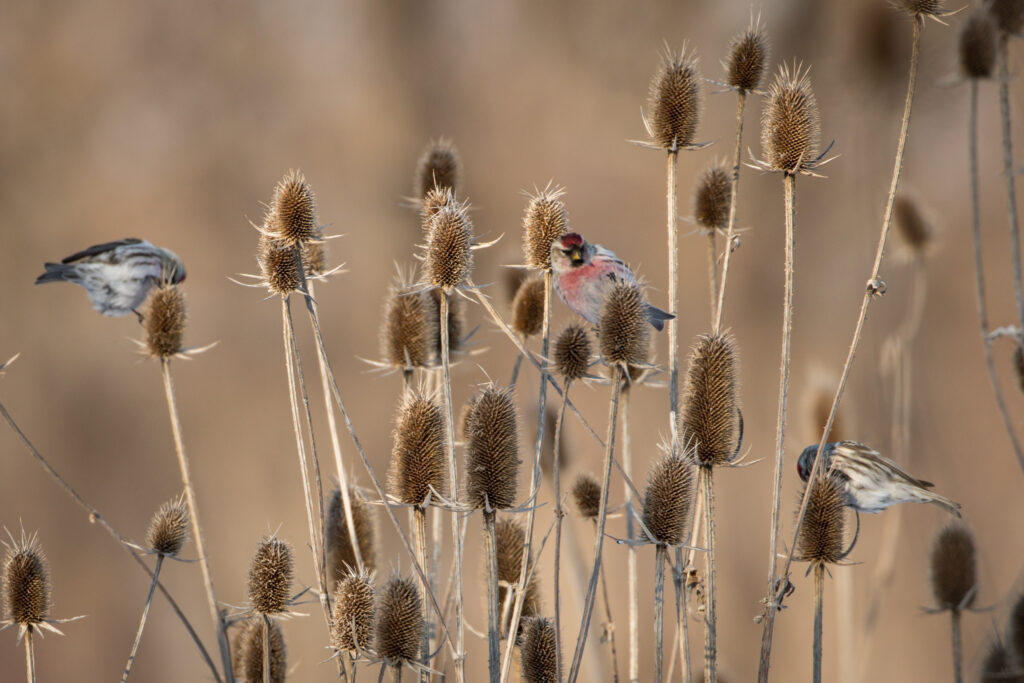 This Common Redpoll is about to alight on top of a thistle bulb. I hope it knows what it's doing cause it looks like it might hurt!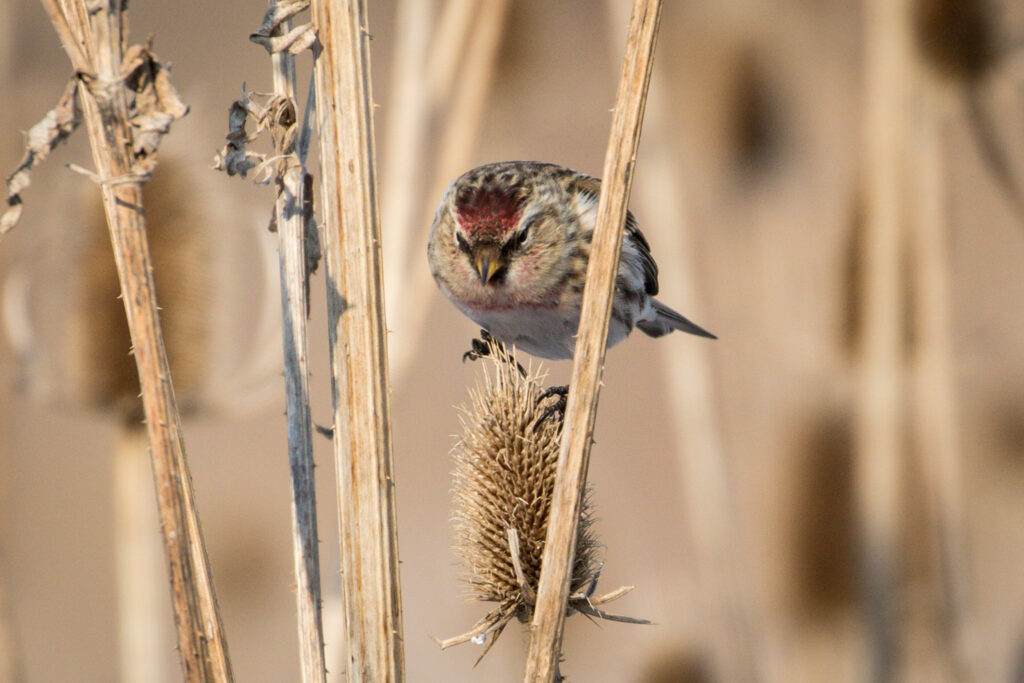 This male Common Redpoll is able to extract seeds from this thistle plant without poking out an eye or piercing his tongue.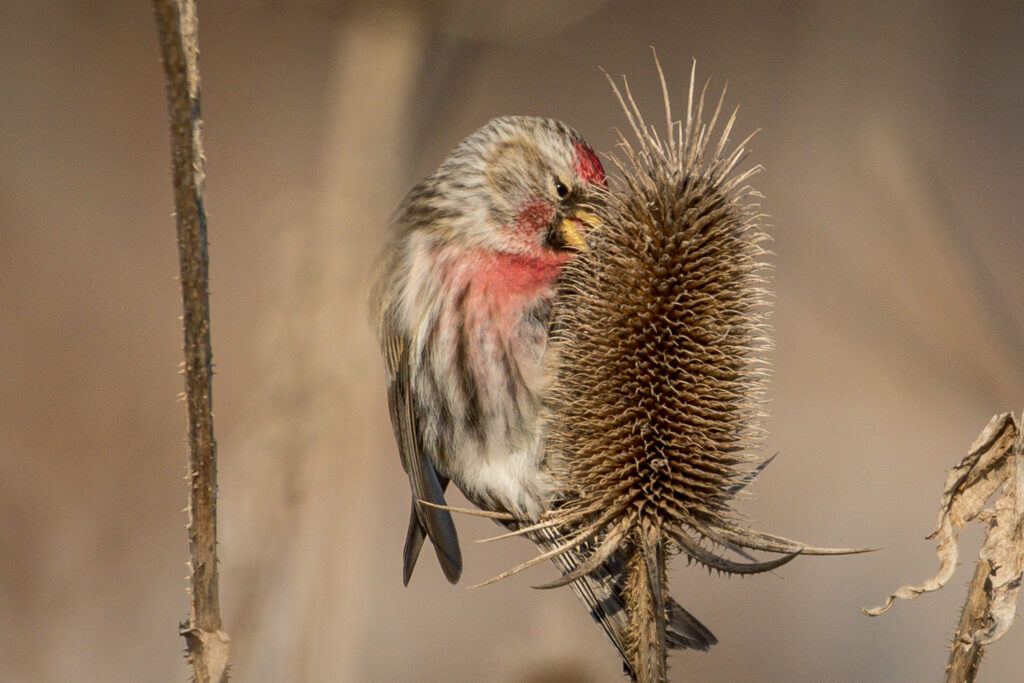 This male Common Redpoll may have been momentarily distracted by my camera's shutter clicking away. It soon returned to feeding.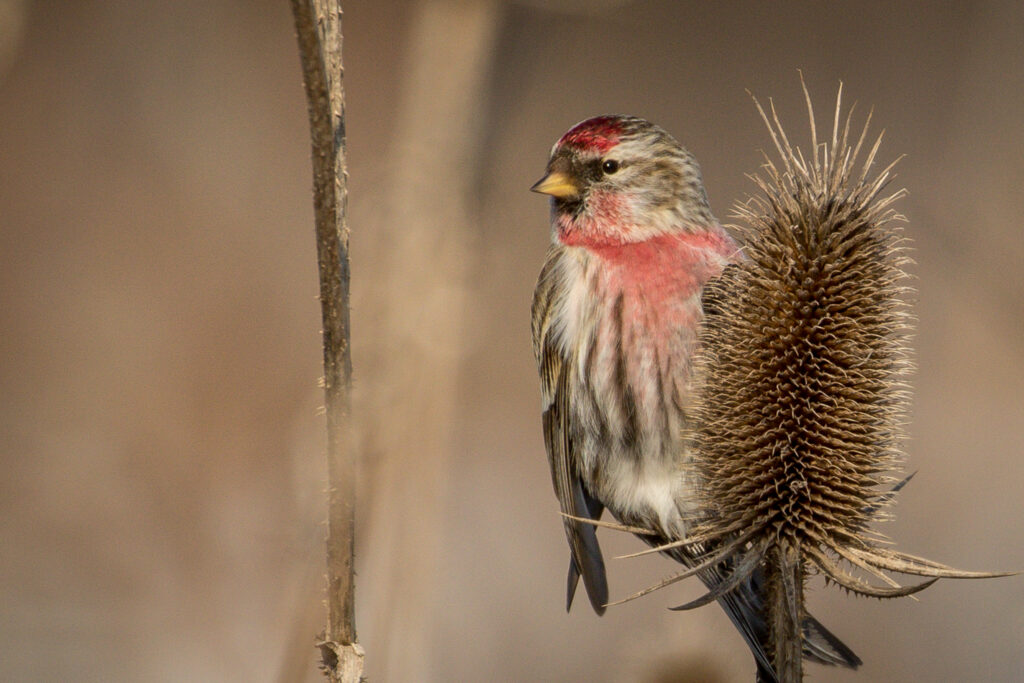 This yoga-practicing Common Redpoll can perch comfortably atop a thistle bulb.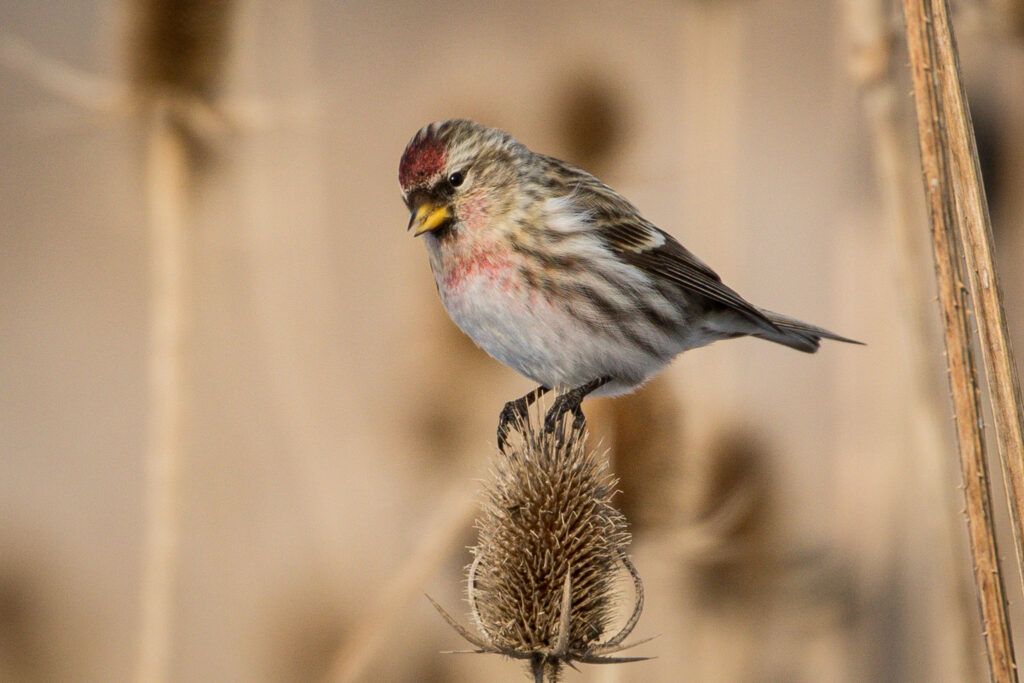 I almost got those Common Redpoll out of my system – until I saw 9 of them at our thistle feeder this morning.  More pics to come?
Stay Safe.  Go Birding.  Take Pics.  Share Here.  Repeat.  
Mike  
---
If you would like to learn more about GreatBirdPics.com Click Here.  Members can post their own great bird pics, create an online gallery of their works, and receive emails like this one about bird photography.