Bird Bling!
While we were down at Diversey Harbor last week (be sure to check out the Common Goldeneye Guide) we saw some Canada Geese.  We always check them out in case one of them turns out to be a Cackling Goose (our Eleanor*) and I spotted a couple of geese with neck tags on them.  Here's one with the bling: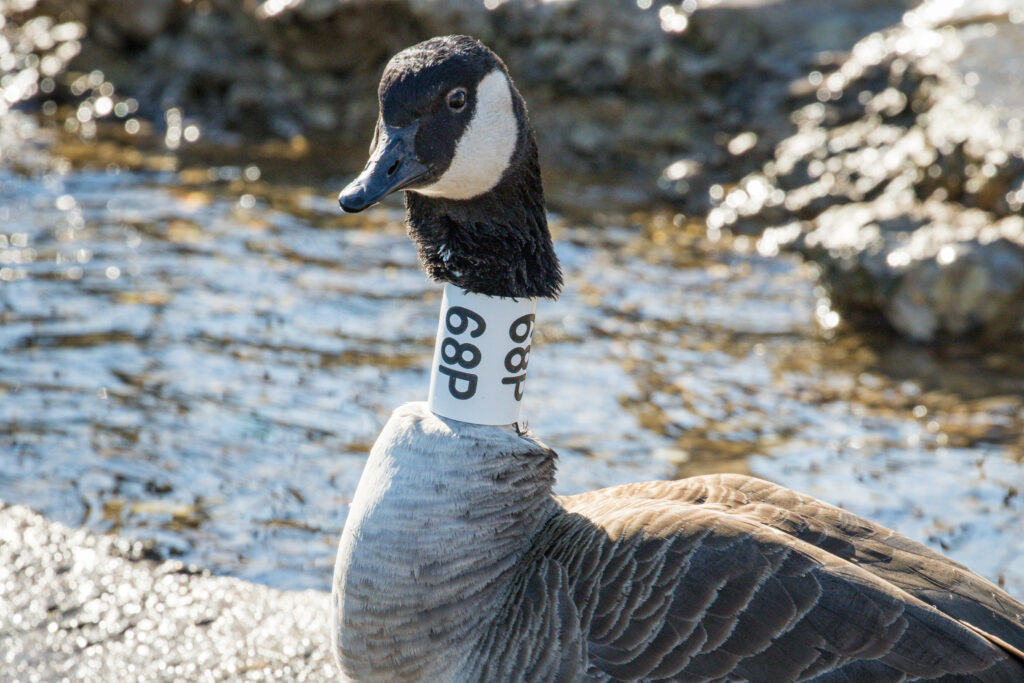 You might recall that I reported a band for a Sandhill Crane last year.  I did the same for the Canada Goose.  To report a band you go on to the USGS website and enter the information about the band; color of band and lettering, where you saw it, and contact information for yourself.  A couple of days after submitting I got this lovely certificate via Email.  Note the bird was tagged in 2016 so it is already five years old.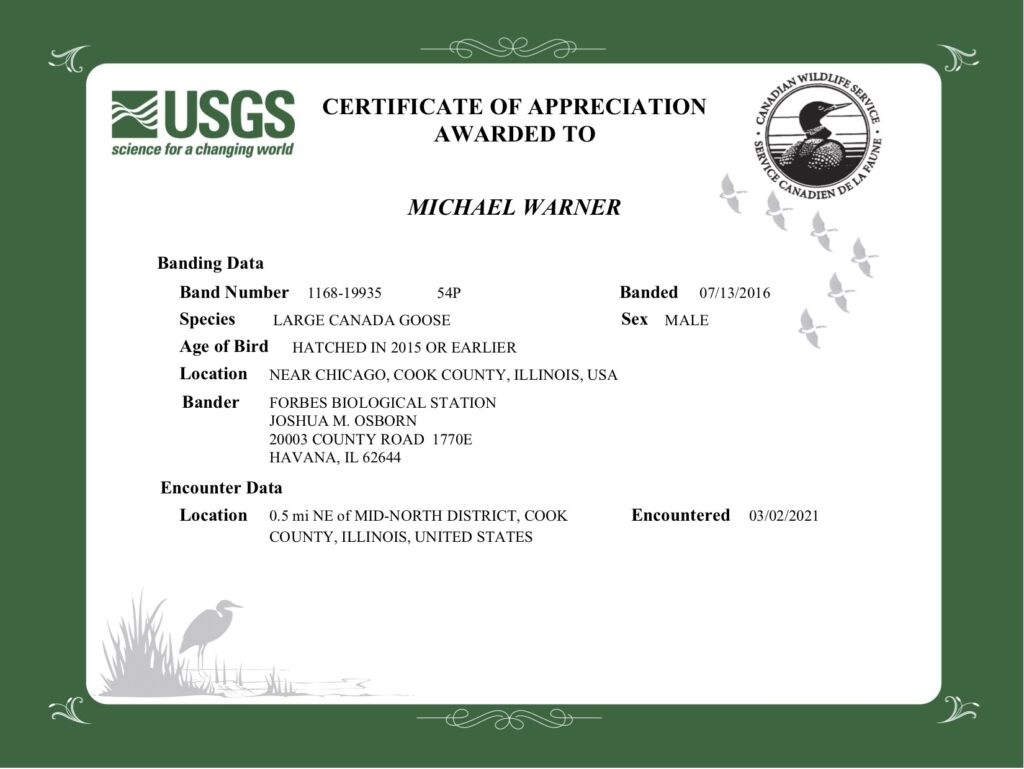 Somehow I glossed over Rebecca's penguine pics.  From a trip to the Falkland Islands she took recently here are some Rockclimber Penguins going up a steep rock shelf.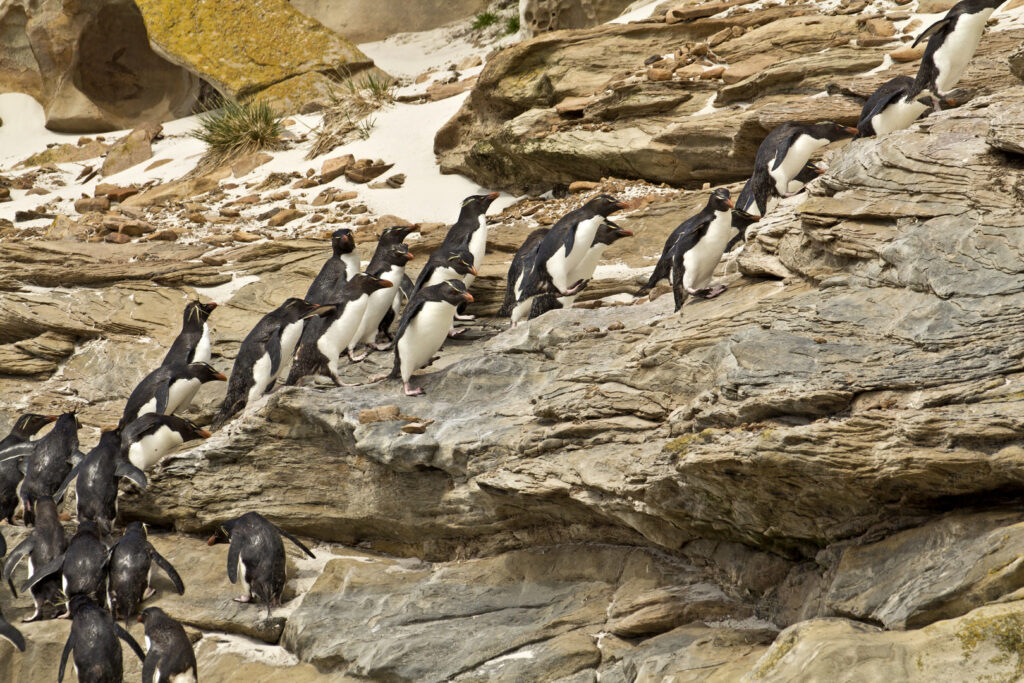 Holy Macaroni!  These Macaroni Penguines are striking with their bright yellow brows.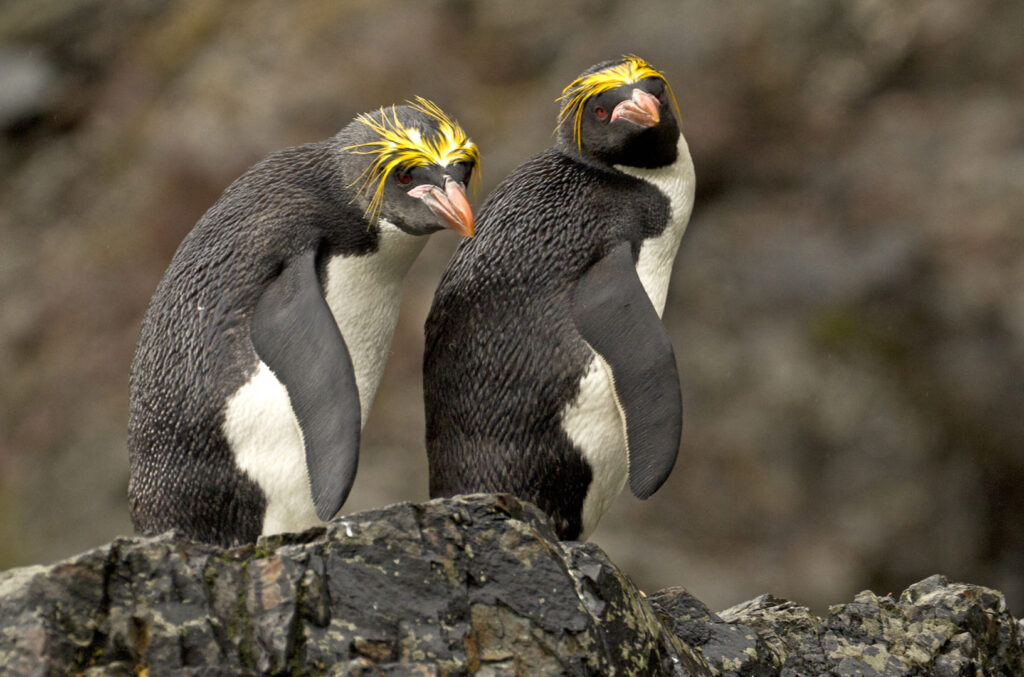 Last up is the King Penguin colony in South Georgia and the South Sandwich Islands.  Looks simply gorgeous!  Thanks Rebecca for sharing your pics with us!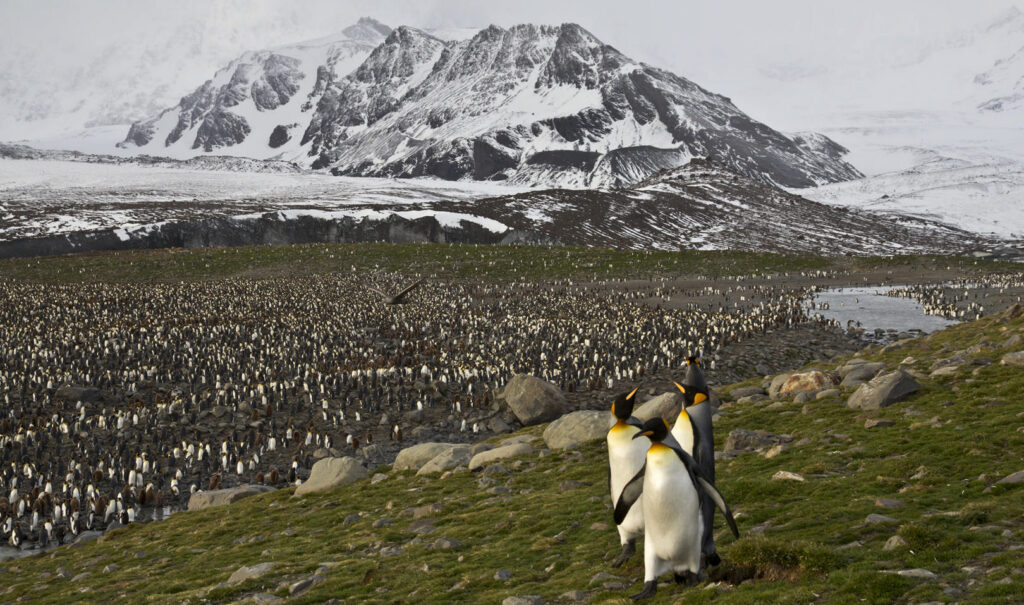 More bird pics tomorrow (and the day after…).
* Eleanor is the car in the movie "Gone in Sixty Seconds" Nicholas Cage can never quite get – success eludes him.
Stay Safe.  Go Birding.  Take Pics.  Post Here.  Repeat
Mike
---
If you are just visiting and would like to know more about GreatBirdPics.com CLICK HERE.  Members can post their beautiful bird images, create a webpage of their images, make comments on other's pics, and receive regular emails about birding and bird photography.  It's free with no ads.