Pretty Bird!  Pretty Bird!
Before we get to some GreatBirdPics submitted by our members I'm sure you're just dying to know the answer to yesterday's question: what is the synchronicity between the Greater White-Fronted Goose and a Scaly-Breasted Munia?  Only those with a Sibley Guide to Birds can appreciate this, but the Greater White-Fronted Goose is the very first bird listed in that book and the Scaly-Breasted Munia is the very last bird in the book.  Cool!  Now that I got that out of my system, let's look at some of our member's bird photographs.
First up is a moody pic taken the the deep, dark forest of a Red-breasted Nuthatch.  Nice one, Birder2011.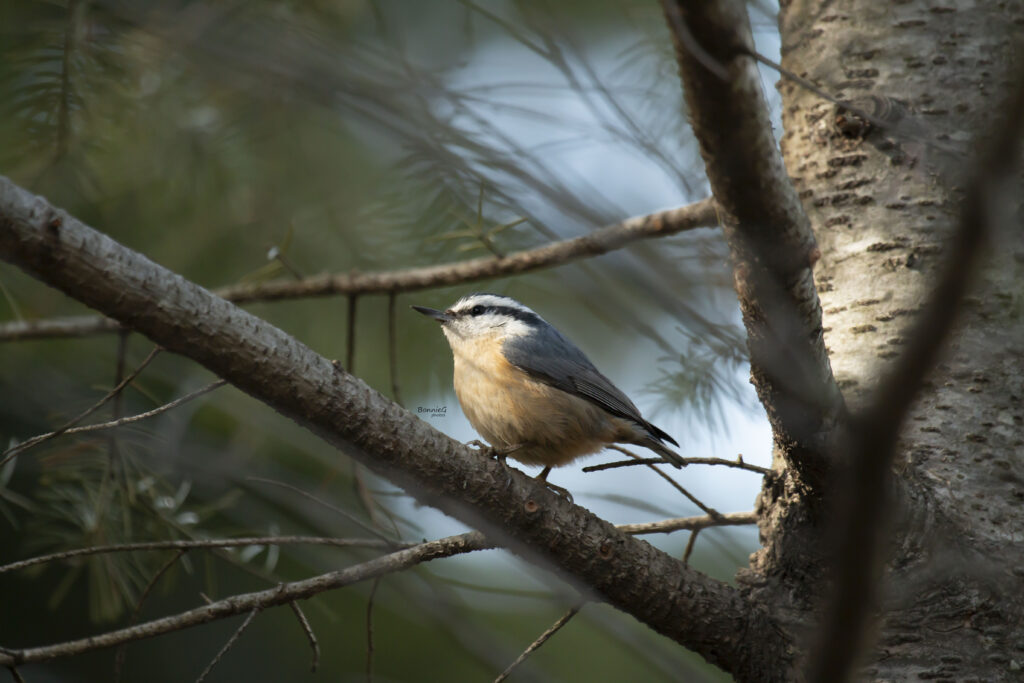 Here's another by Birder2011 – a very wet Cooper's Hawk.  According to Birder2011 the bird had been sitting in the rain all day and then missed an opportunity to for dinner.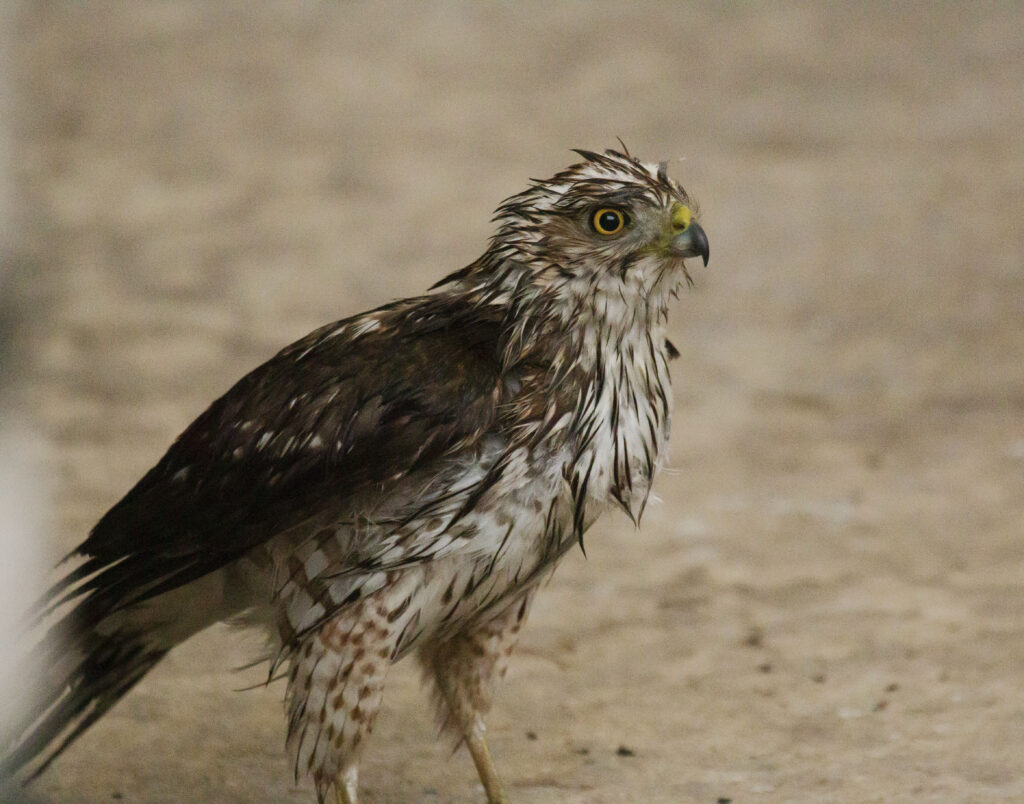 When special birds come into town here in Chicagoland all our birding buddies get out there to get a picture of them.  Here's an absolutely stunning picture of a female White-winged Crossbill by Emil Baumbach.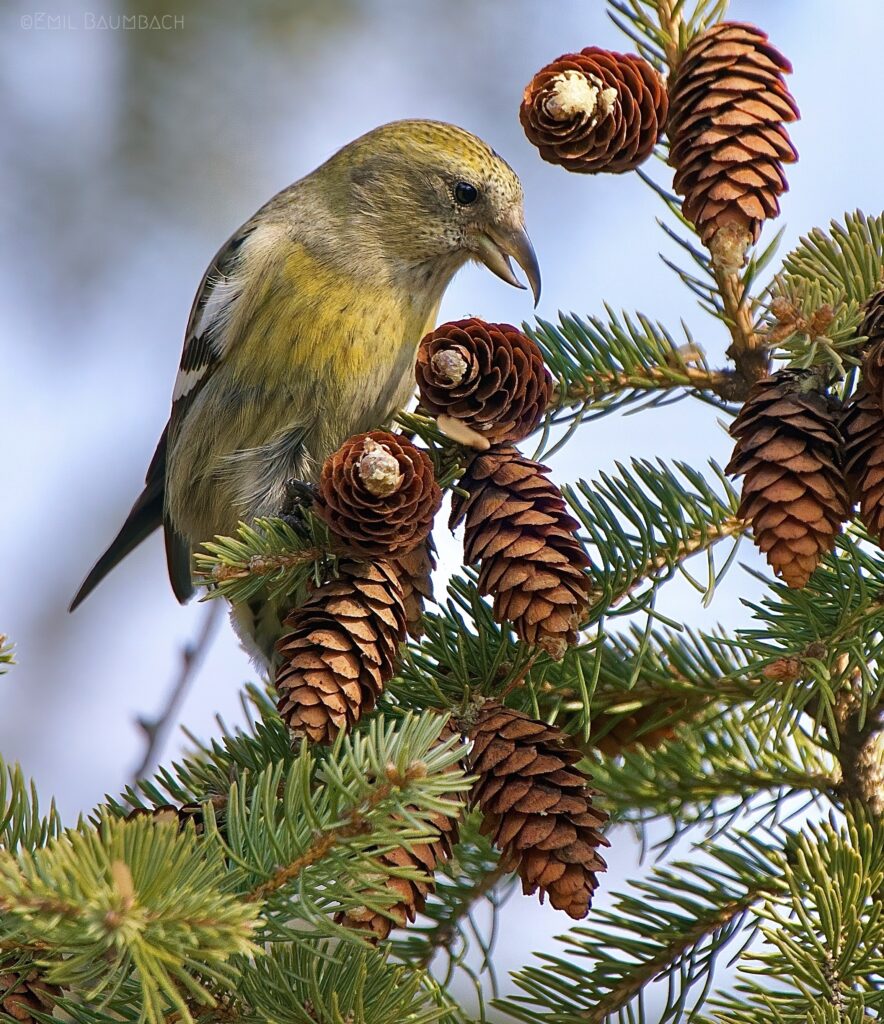 Must be Birder2011's day!  Here's her shot of a male House Sparrow nicely perched on a pine bough.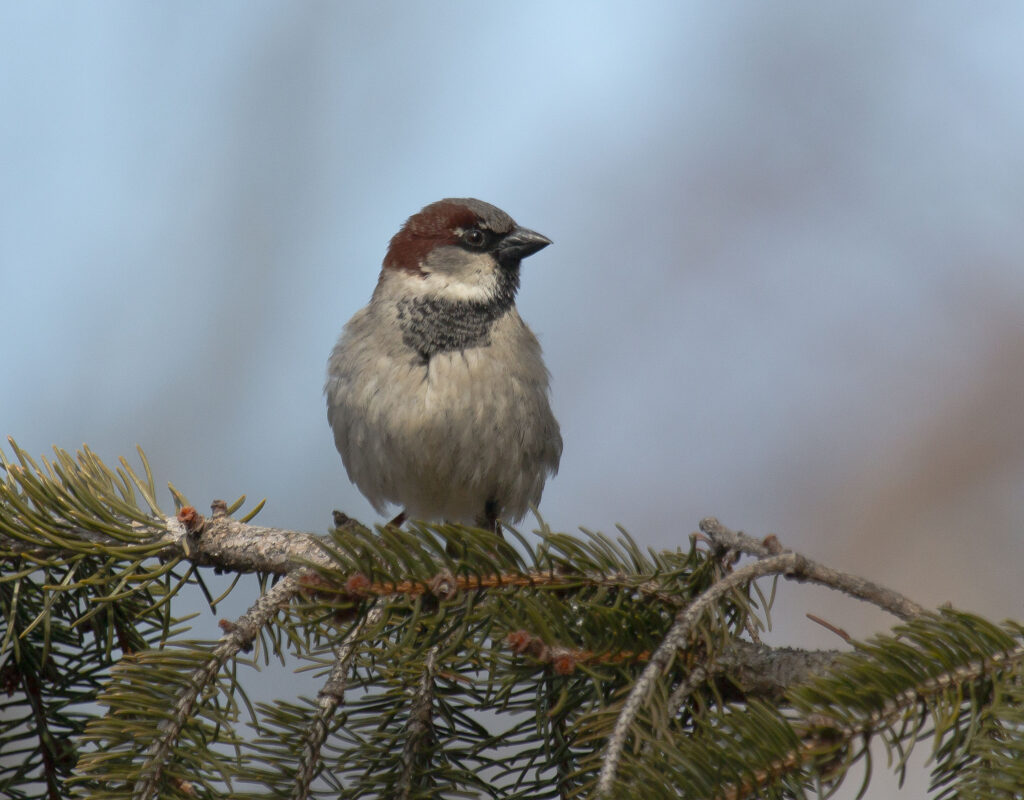 Stay Safe.  Go Birding.  Take Pics.  Share Here.  Repeat.
Mike
---
If you would like to learn more about GreatBirdPics Click Here.  Members can post their own great bird pics, create and online gallery of their works, and receive emails like this on a regular basis.