No time to dawdle – let's get to some of our member's pics!
Rebecca continues to submit some great pictures from here Galapagos Island trip.  Below is a baby Greater Frigate Bird:
Back in her home in New Zealand Rebecca wanders down the beach and encounters this group of Godwits and Red Knots regularly:

Might as well make this "Rebecca Day"!  We end with this beautiful picture of Rufous-tailed Hummingbirds she took while in Costa Rica: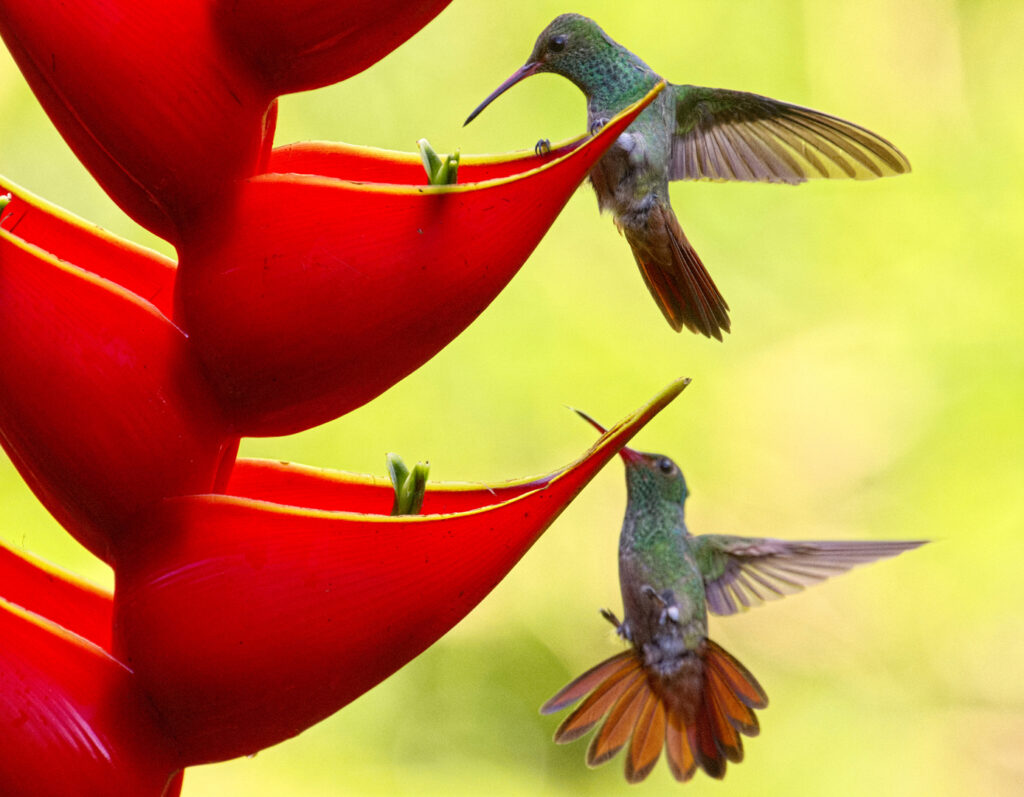 Thanks Rebecca for all the great pics!
Stay Safe.  Go Birding. Take Pics. Post Here. Repeat.
Mike
---
If you would like to learn more about GreatBirdPics.com CLICK HERE.  As a member you can post your own GreatBirdPics, interact with the other members, and receive regular emails about bird photography and birding.