See the Pretty Birds!
Hopefully winter has loosened its grip in your area and you can comfortably get out and go birding.  Our trails are still pretty treacherous – a lot of ice beneath the softening snow.  Take a look at these bird pic before you go out and get inspired.
Rebecca has posted lots of beautiful birds from her trip to Costa Rica – too many to feature here.  However some of them catch my eye and I just have to feature them here.  Below is a Brown-headed Parrot – at first I thought it was a reflection below but it now looks like a second one hanging upside-down.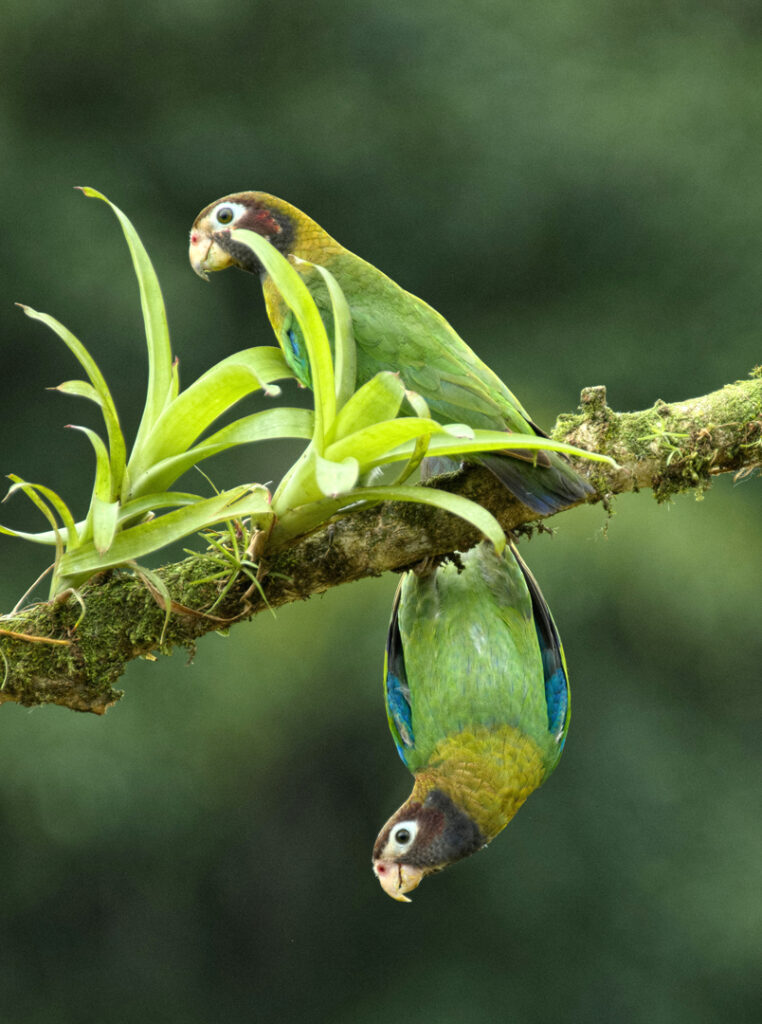 Another of Rebecca's pics from Costa Rica is this stunning Red-legged Honeycreeper.  Look carefully at the whole bird any you'll keep seeing colors in different areas.  Fascinating!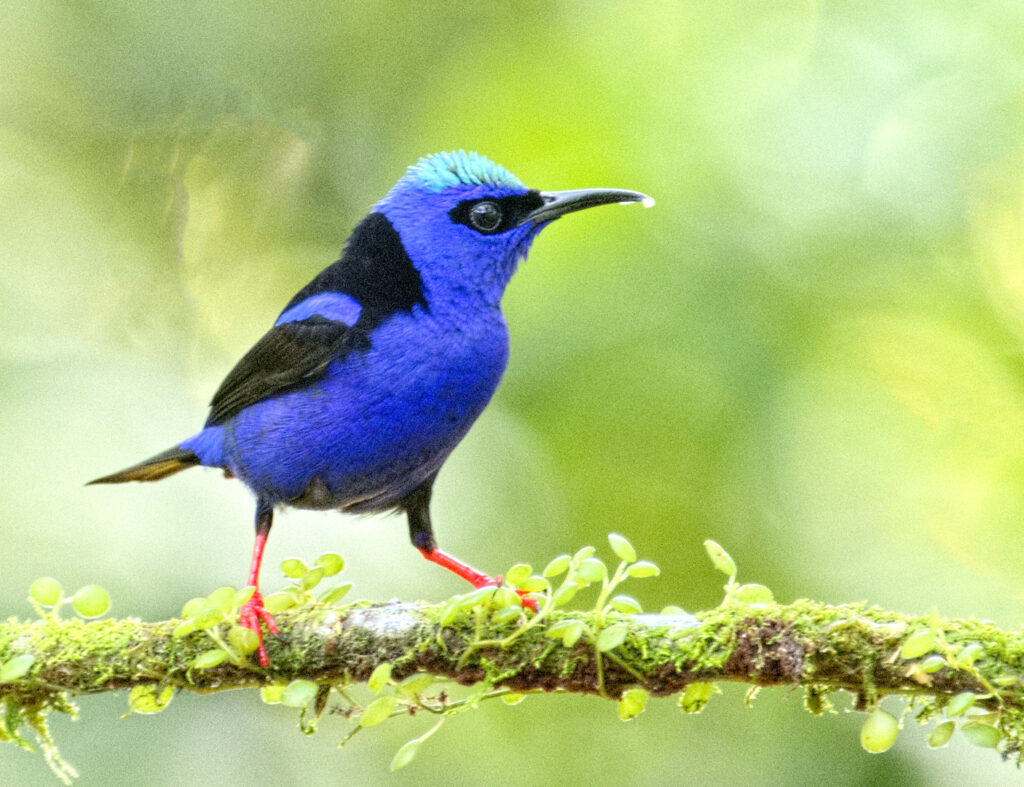 LinLark's shot of a Junco in the snow shows the bird as big and fat.  Actually it is fluffing out its feathers to provide additional insulation on a cold winter day.  Great Composition!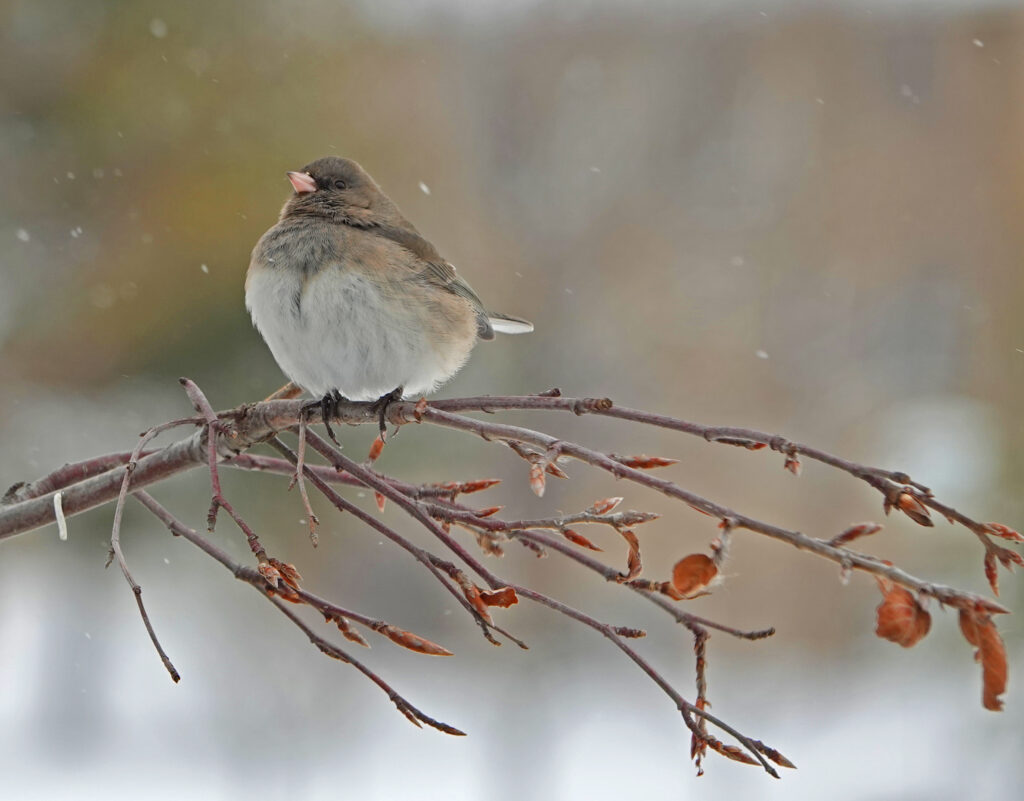 What are the chances that this Great Kiskadee Rebecca shot in Costa Rica is the same one seen west of Chicago just a month ago?  It could be.  Really!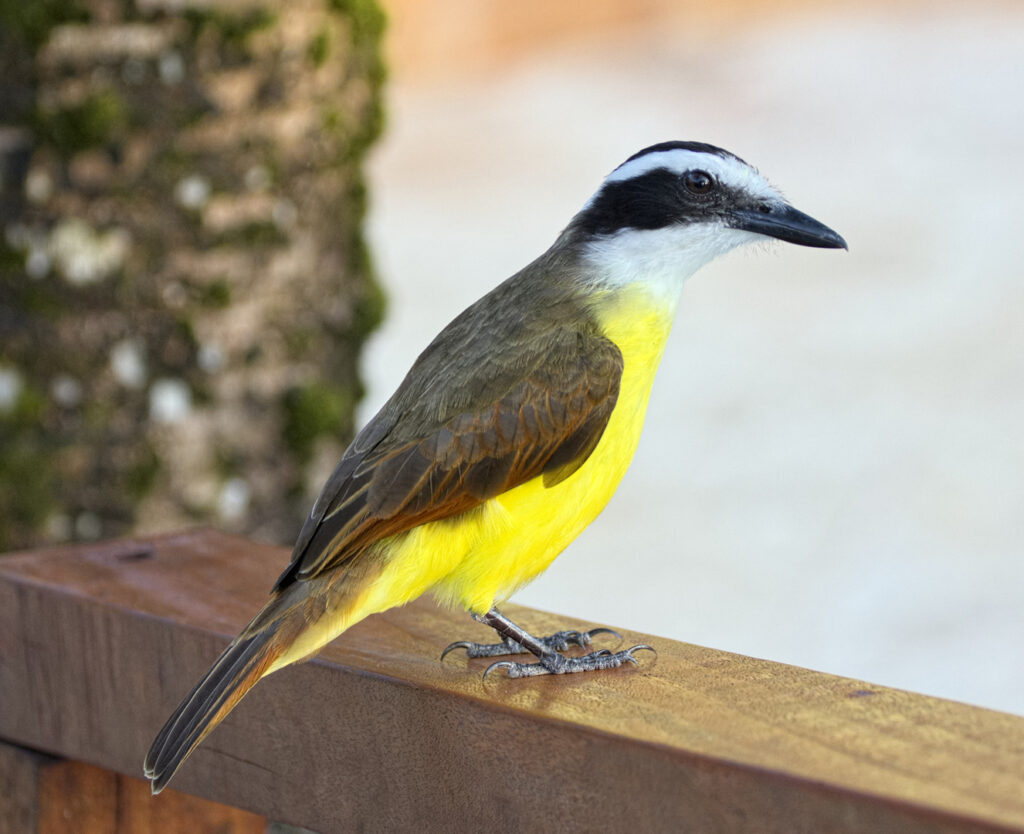 That's it for now.
Stay Safe.  Go Birding.  Take Pics.  Post Here.  Repeat.
Mike
---
PS If you're just visiting and would like to learn more about GreatBirdPics CLICK HERE.  It's fun.  It's free.  It's all about the birds.