A Trip To Downtown Chicago's Waterfront
Last week Karen and I got up early and drove to downtown Chicago in search of some rare gulls that had been reported there.  We went down to Diversey Harbor which is just north of the skyscrapers – Lakeshore Drive separates the harbor from Lake Michigan.  Not to brag but did I ever tell you about meeting Alliotta of Alliotta, Haynes & Jeremiah? You know, the authors of the 1971 hit song "Lake Shore Drive" – if you'd like to listen to that classic song CLICK HERE.  But I digress…
We went down to see three gulls that have been recently reported there in Diversey Harbor.  How'd we do?  Laughing Gull – nope.  Glaucous Gull – nope.  Iceland Gull – nope again! Three strikes – but we weren't out.  We got tired of looking at every gull that came by – mostly Herring Gulls with a few Ring-billed Gulls mixed in – but the sun was out and the sky was blue.  It was a beautiful morning and there were lots of waterfowl in the harbor.  Perched on one of the posts in the harbor was a Second Winter Herring Gull – not one of our Target gulls but beautiful nonetheless.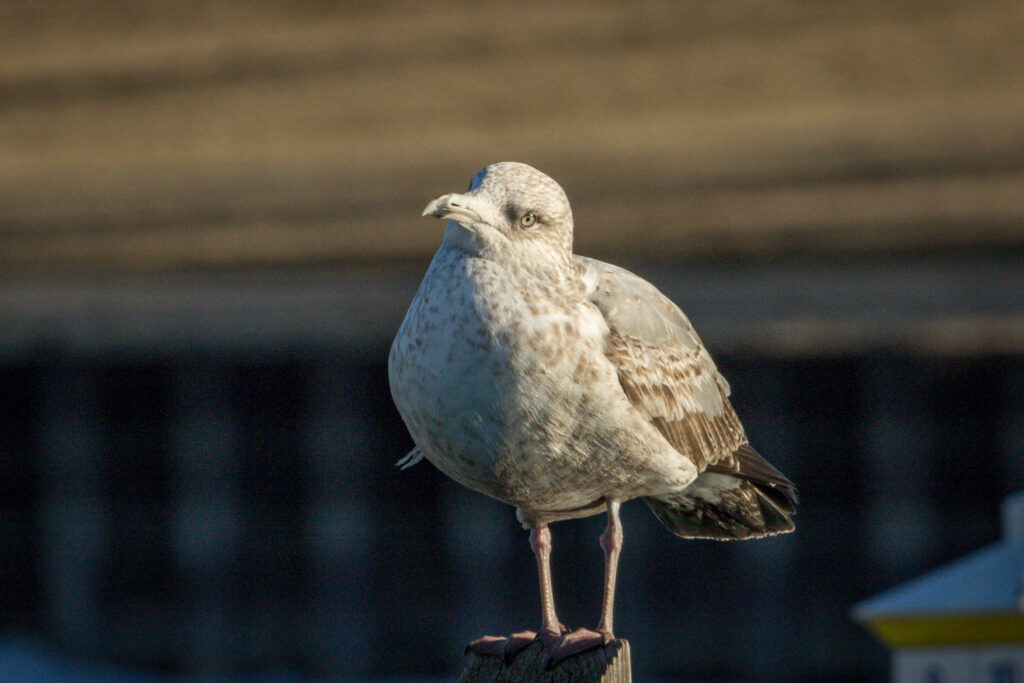 Also swimming around were some Red-breasted Mergansers.  This male sported its typical spikey head.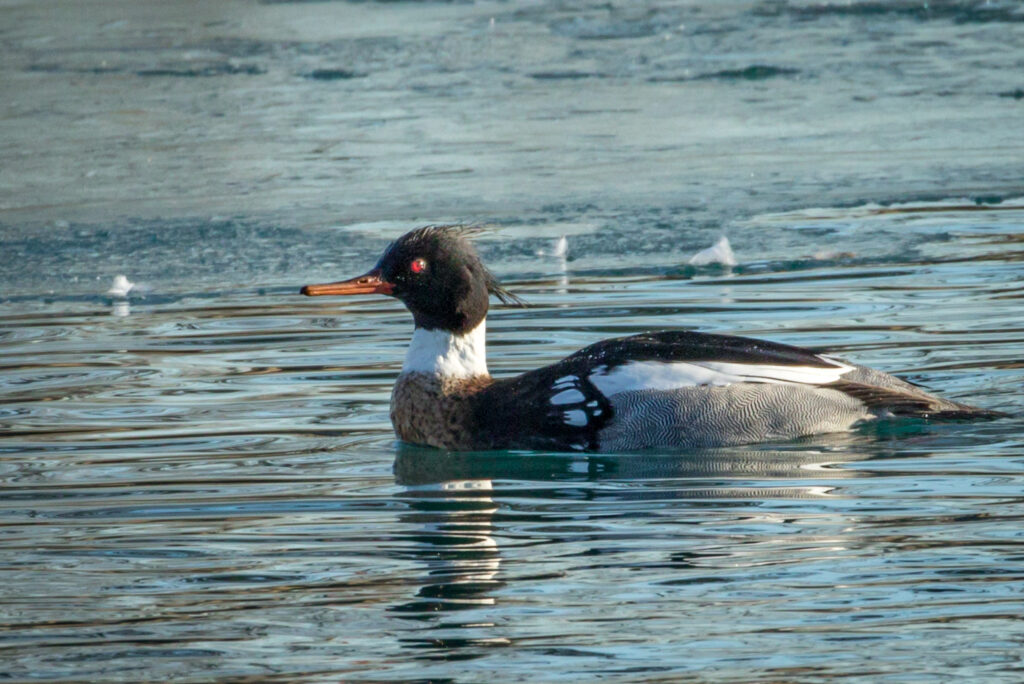 My favorite (subject of hundreds of pics) was the Common Goldeneye.  These little guys felt the oncoming spring coming on and were exhibiting typical mating behaviors.  In fact I got enough pics to spread this out into the next issue of GBP Notes so here's a teaser.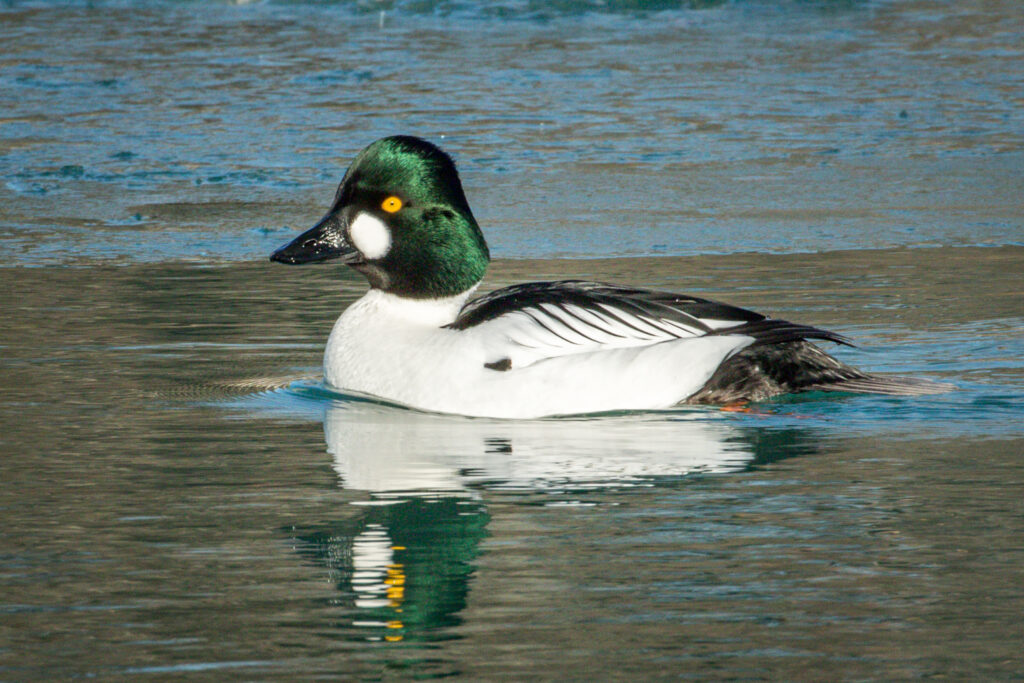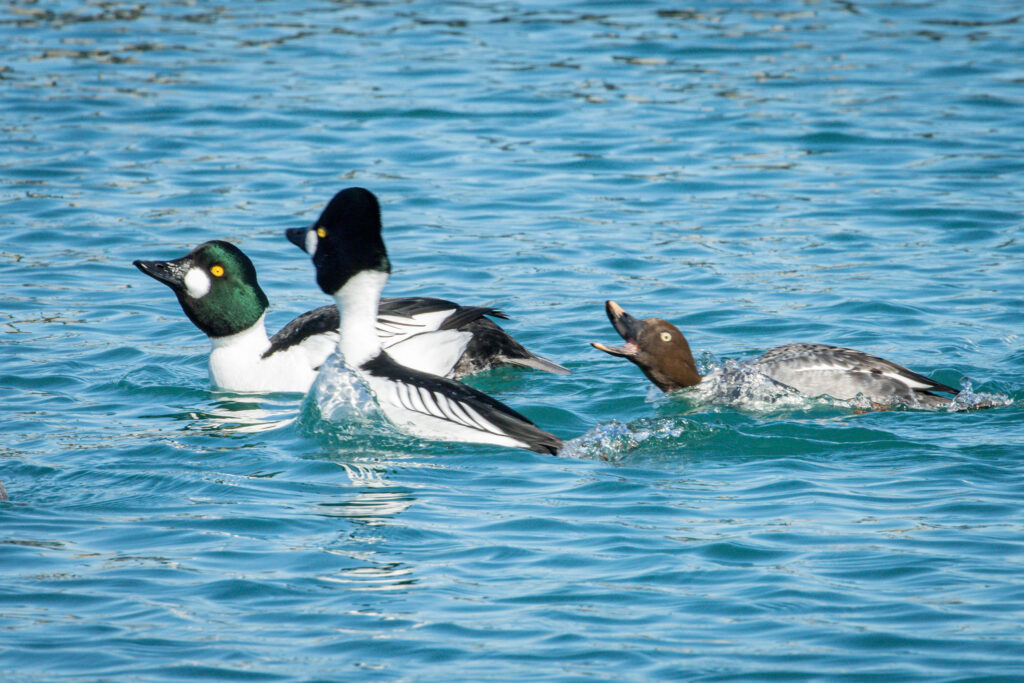 Tomorrow will be devoted solely to the Common Goldeneye with a focus on mating behaviors (safe for children :).  Until then…
Stay Safe.  Go Birding.  Take Pics.  Post Here.  Repeat
Mike
---
If you are just visiting and would like to know more about GreatBirdPics.com CLICK HERE.  Members can post their beautiful bird images, create a webpage of their images, make comments on other's pics, and receive regular emails about birding and bird photography.  It's free with no ads.