Pretty Bird!  Pretty Bird!
Today we have a great collection of bird pics our members have shared with us from all around.  Take a look:
Emil Baumbach was in Florida and up early.  Very early.  He spotted an American White Pelican circling above, slowly coming in for a landing.  He snapped this pic just as it touched down on the mirrored lake.  GreatBirdPic!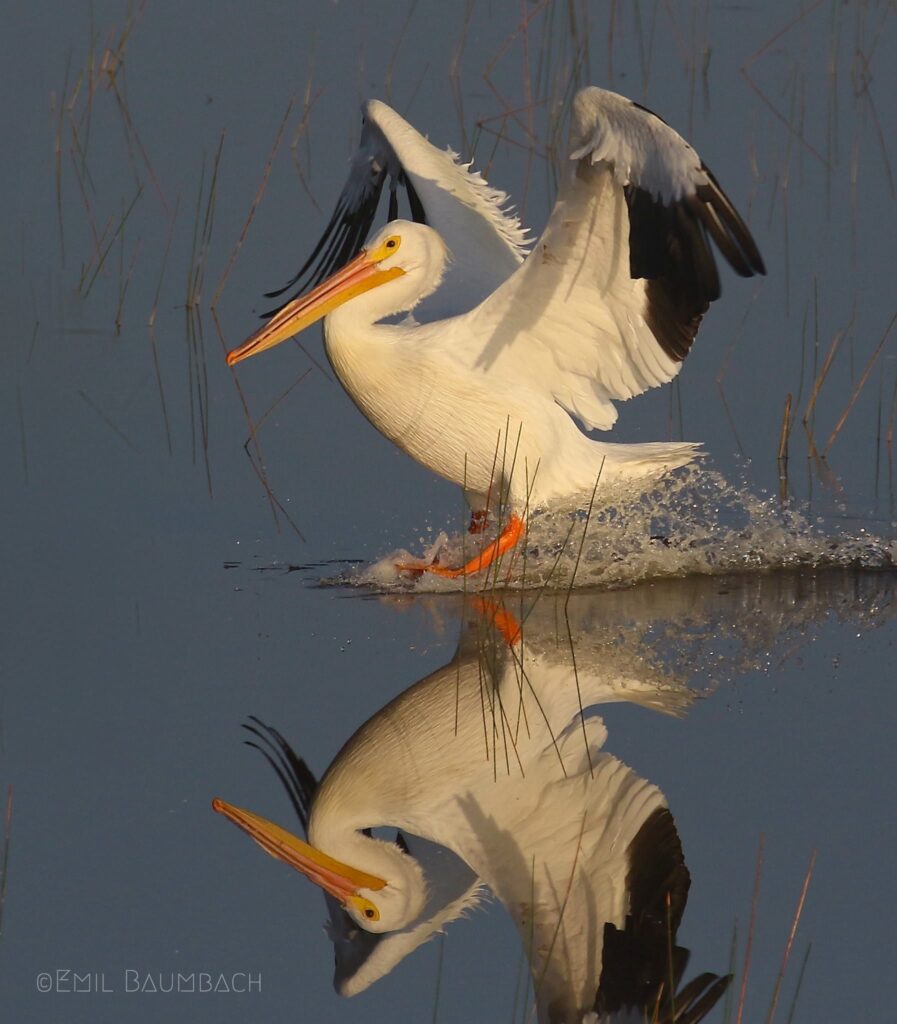 Osprey60 was out in the snow, perhaps lying on his stomach and took a series of pics of birds on the ground in the snow.  Here is one of my favorites, a White-throated Sparrow.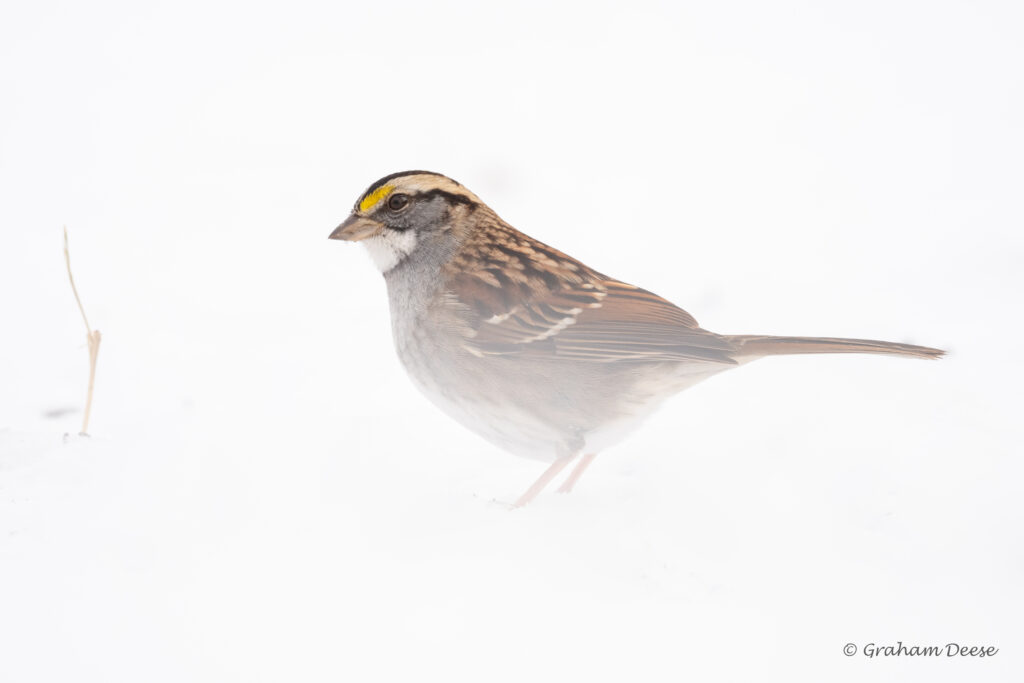 Back to New Zealand for this next picture of a White-faced Heron just taking off.  Thanks to Helen Bowater for this great shot.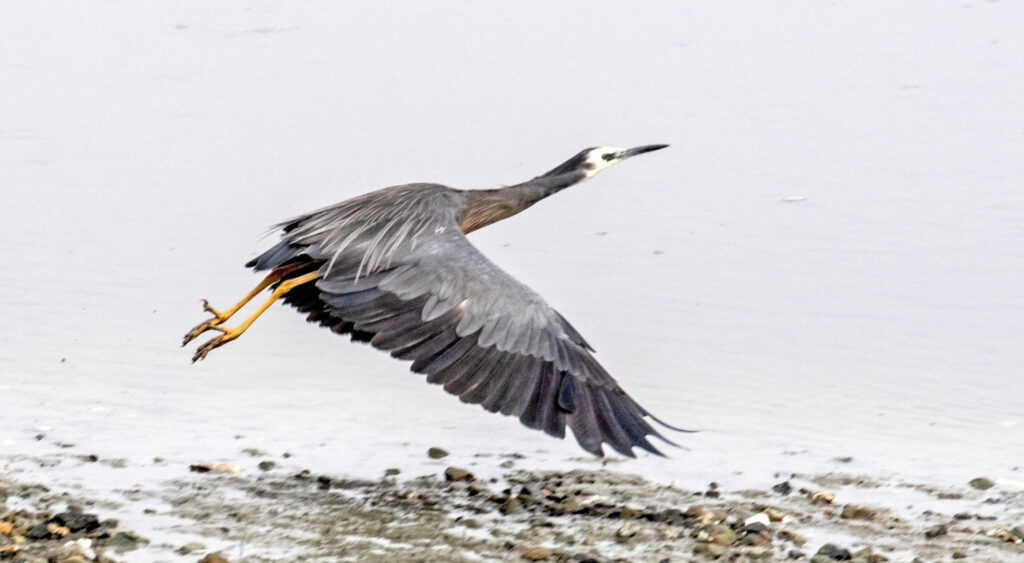 Take a good look at this next picture by Birder2011.  At first I didn't like it very much – the bird was too small in the frame for me.  However the longer I looked at it the more I liked it.  It shows a singe female Cardinal perched within a barren landscape.  A ray of light hits only its beak and breast.  Birder2011 also used a reverse-vignette technique in post-processing: note how the corners are all a little lighter than the rest of the background.  I often use a vignette which is darker than the rest of the scene to bring attention to the bird, but in this case because the scene is dark, the lighter edges help focus the eye on the bird.  I just had to view the photo a couple of minutes to appreciate the overall image Birder2011 captured.  Well done!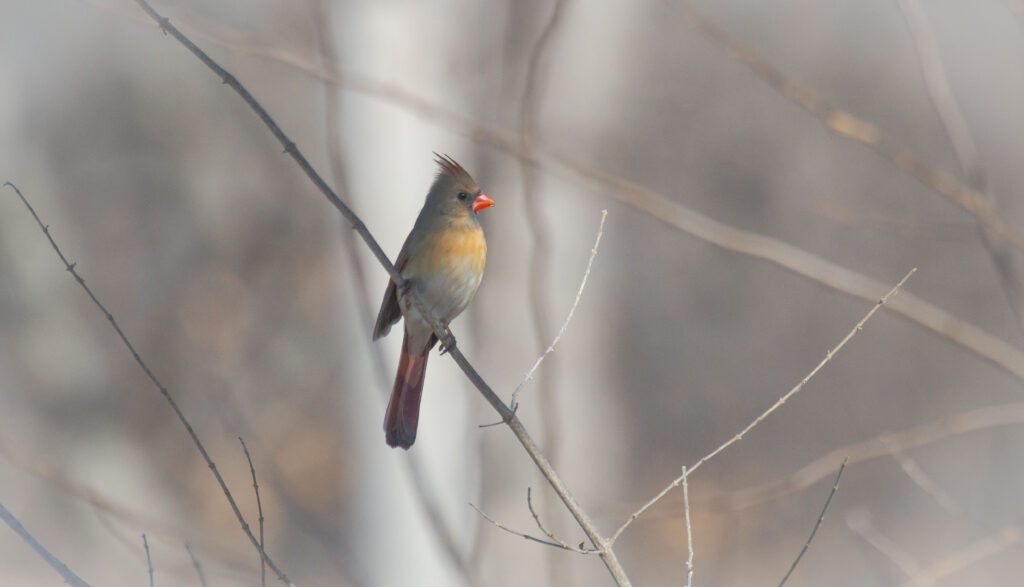 Stay safe.  Go birding.  Take pics.  Share here.  Repeat.  
Mike  
---
If you would like to learn more about GreatBirdPics Click Here.  Members can post their own great bird pics, create an online gallery of their works, and receive emails like this on a regular basis.