Welcome New Members
I hope you all had a nice Memorial Day yesterday.  We had 11 of our friends over for grilled sausage and chicken and sat out on a warm (but thankfully breezy) evening.  One of our guests had served in the Army and we all had a close relative who served in the Armed Forces.  We thank them all for keeping us safe.
I always enjoy seeing our new members post their first couple of pictures on the site.  I tell them ahead of time that they are not going to get hundreds of "Likes" for their pictures, but hopefully they will receive some positive comments from other members for their photography skills.  So today we will feature some pics from some of our newest members.
How about this one – a Scarlet Tanager posing in CampStitchBirdNerd's back yard!  She lives in Luther, Michigan and has shared several pics with us already.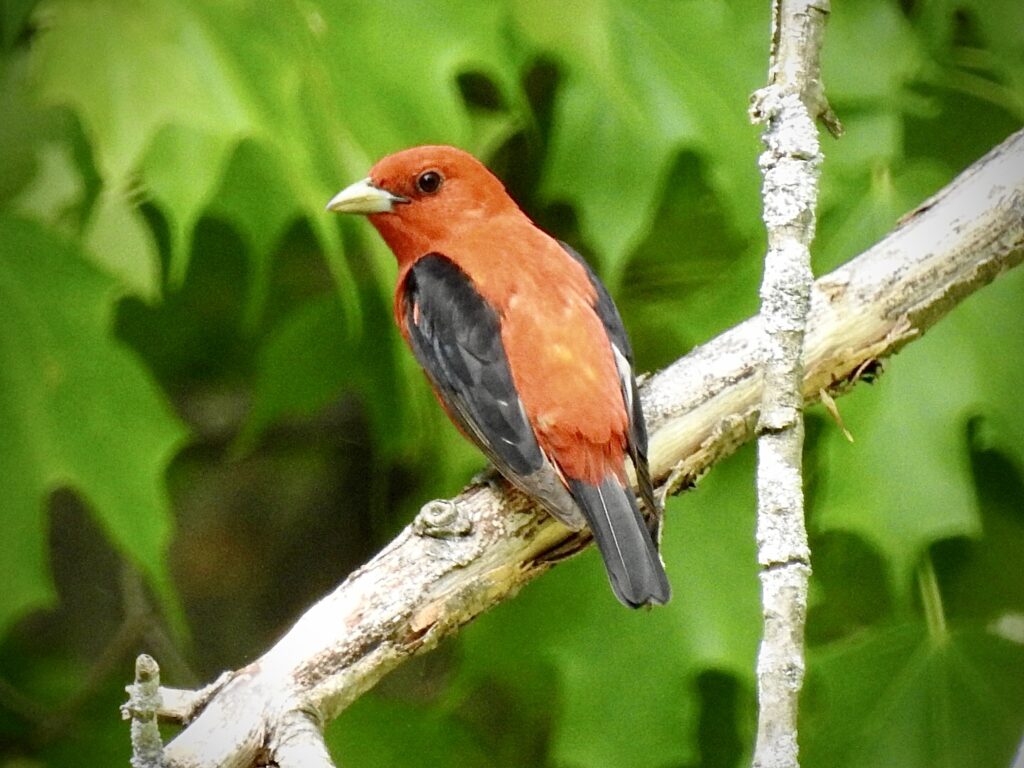 Speaking of new, Photoholic just joined GreatBirdPics yesterday!  He says he and his wife publish a small newspaper in Ashland, VA and he enjoys taking BIF photos.  Here are a couple of his submissions.  The first one of a Reddish Egret really captured my attention as it stands out for its sharpness and stylized texture.  GreatBirdPic!
Here's another one by Photoholic of two Ospreys (look carefully for the second one) about to fledge from the nest.
WaynoBubba says he's from Niceville, Florida.  Is there really a Niceville?  I had to look it up and Niceville is on the panhandle of Florida near Pensacola.  He's submitted a couple of pics since recently joining – I like this one of a Grackle with some food in its beak.  The texture of the fence its sitting on captures my attention.  Nice one WaynoBubba!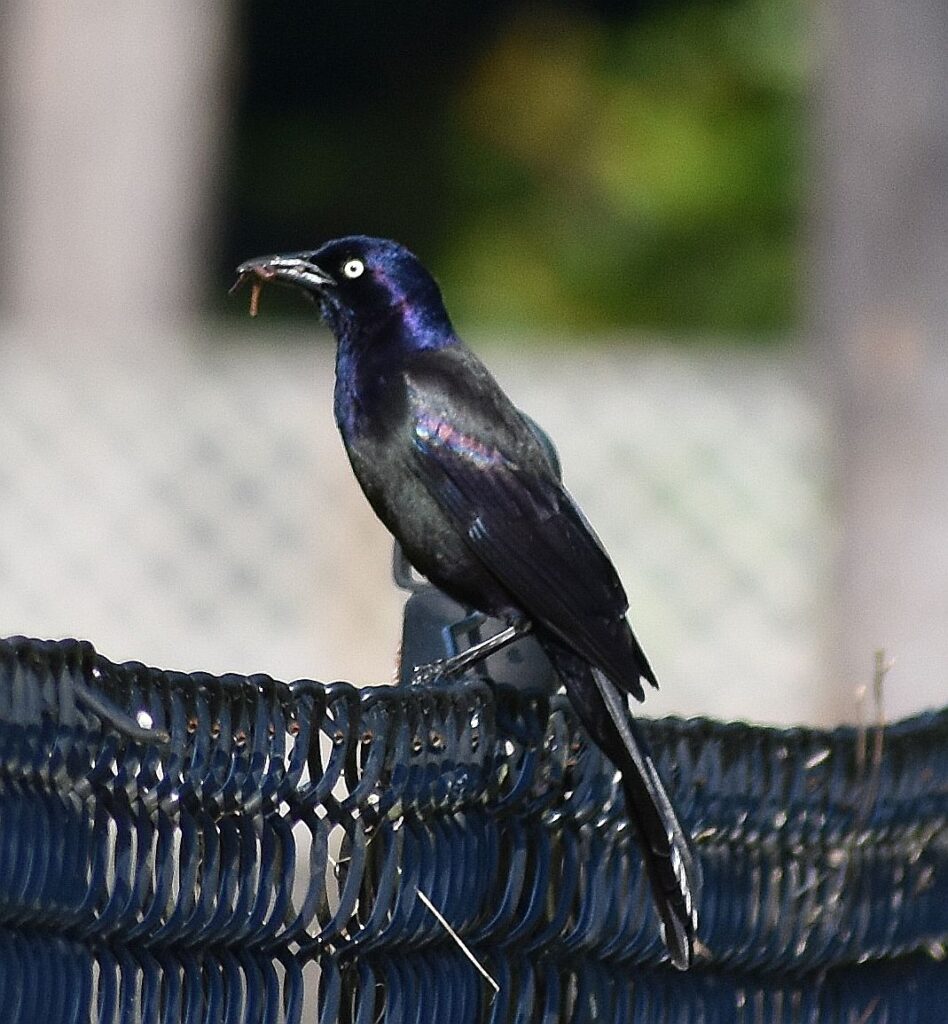 JayBlue44 recently joined from New Jersey.  I really like his picture of a Gray Catbird – the whole picture is kind of dark, like the bird.  If you look closely you'll see a hint of orange underneath the base of its tail.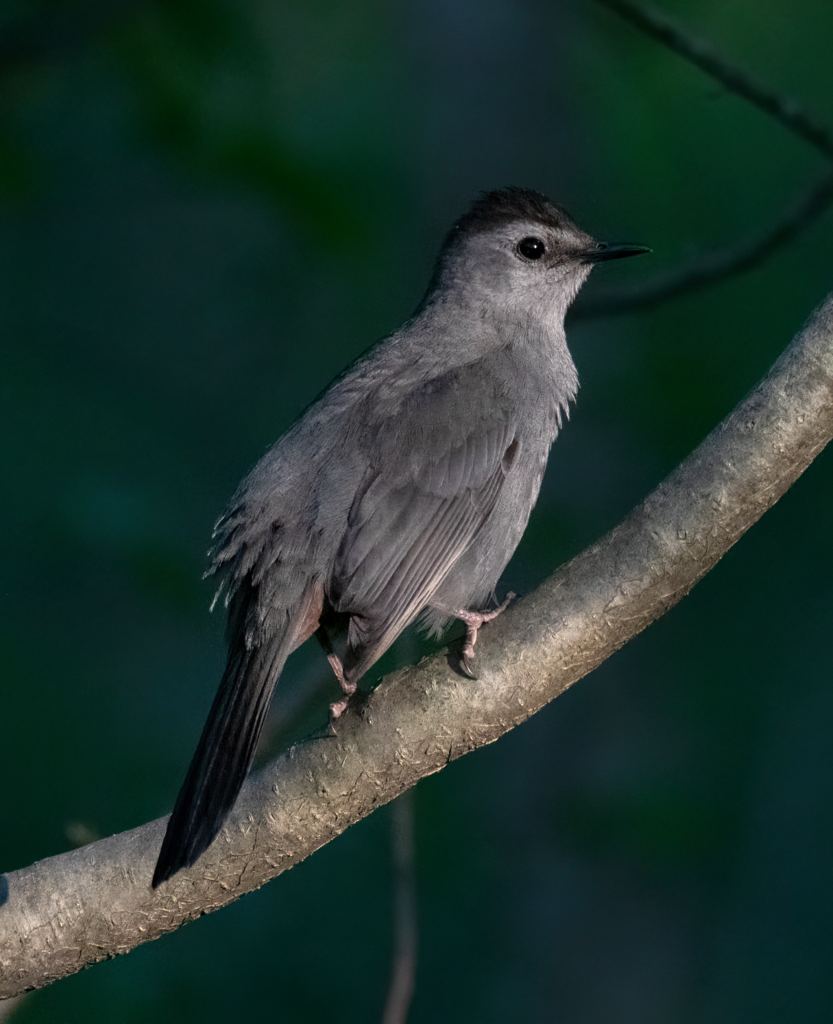 Thanks again to our new members for sharing their pictures with us!  Be sure to leave a message encouraging them to continue to do so!
Go Birding.  Take Pics.  Share Here.  Repeat.
Mike
---
If you would like to learn more about GreatBirdPics Click Here.  Members can post their own great bird pics, create an online gallery of their works, and receive emails about bird photography.