Hummer Bummer
While in Holland, Michigan recently we reconnected with our birding buddies Carl and Judi.  They are considered the best birders in western Michigan and are great fun to go out birding with.  We went over to Mt. Pisgah by the state park to search for a reported Connecticut Warbler (not there) and a Screech Owl (not there).   What we did see was a Ruby-throated Hummingbird on its nest!  It was in some small branches overhanging a well-traveled path.  I was fascinated by the comings and goings of the bird (female).  As you look at the pictures below note the intricacy of the nest – the delicate little leaves sticking out help camouflage it.  The whole nest could have been placed in a ping-pong ball (or a beer-pong ball for our younger readers).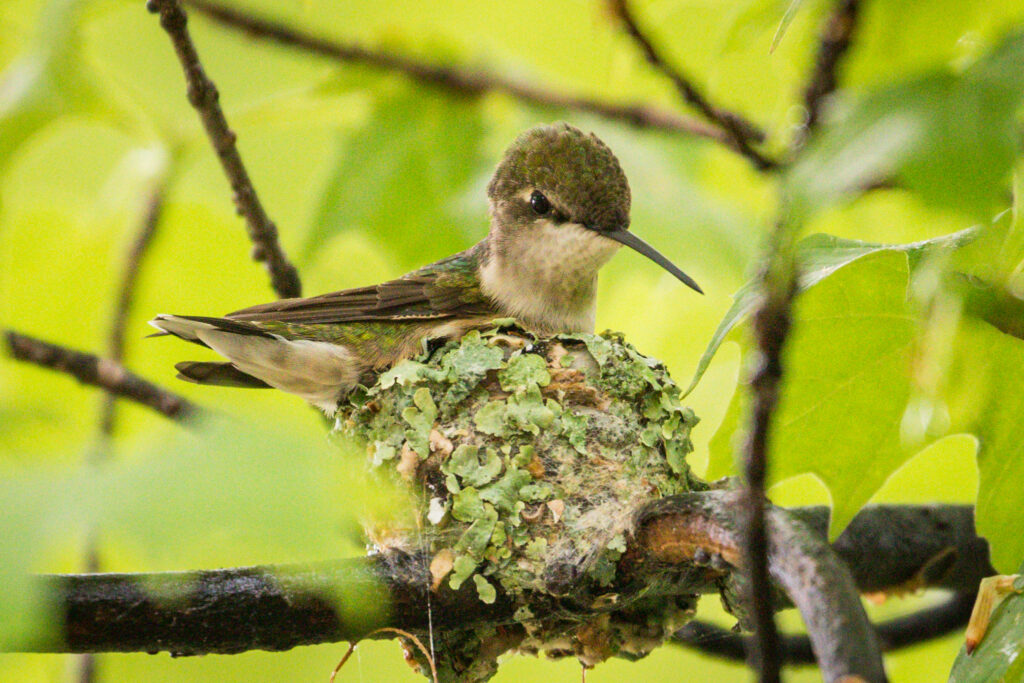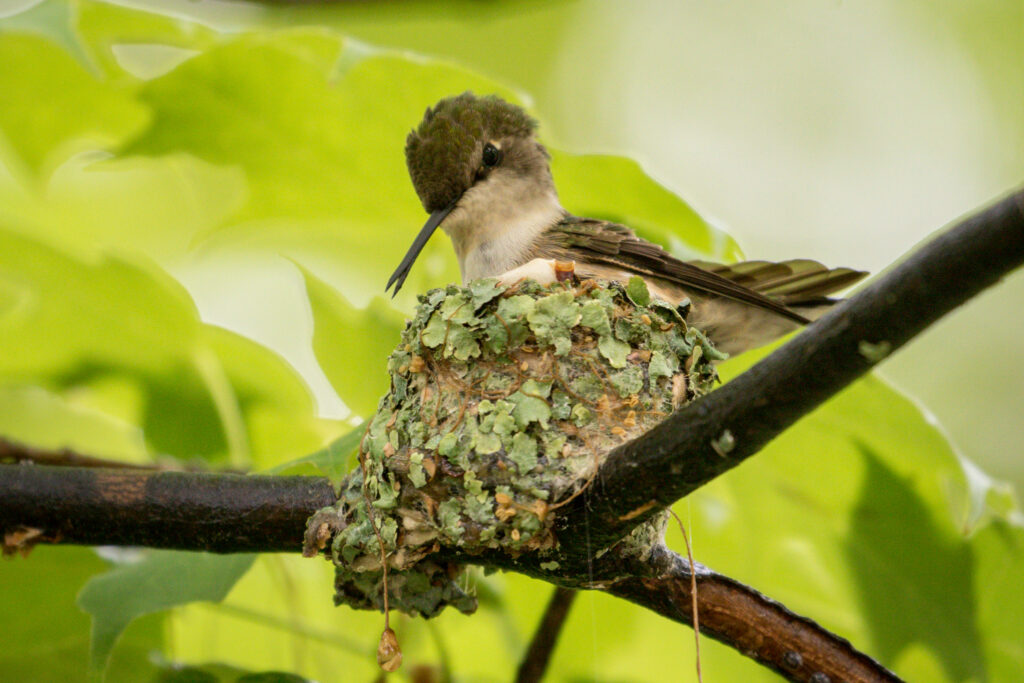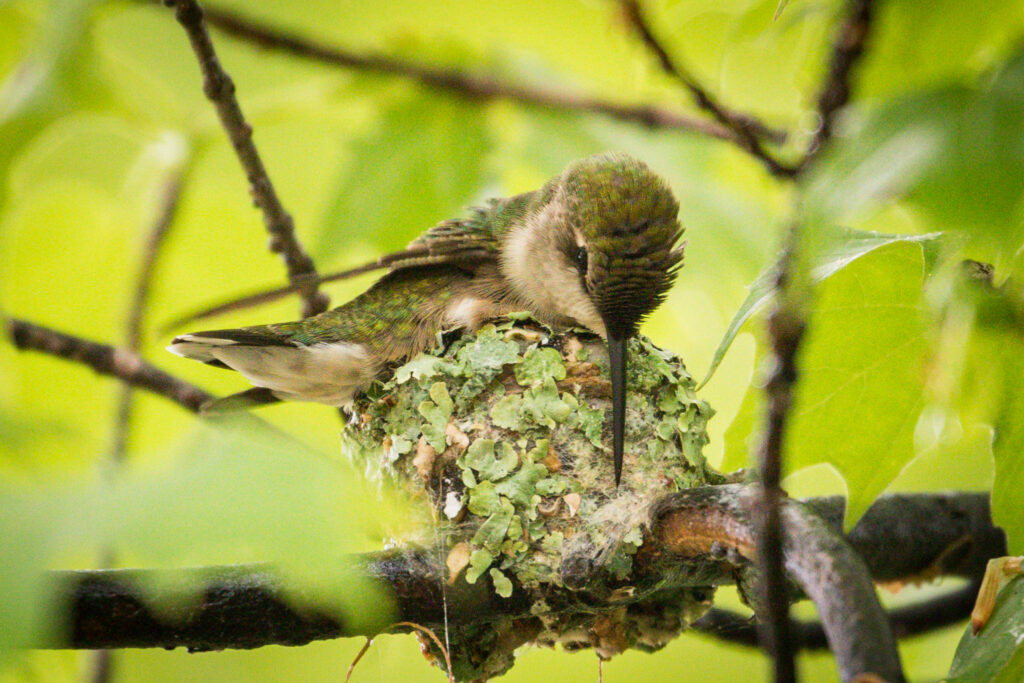 Alas this story doesn't have a happy ending.  We returned to the same spot a couple of days later only to find the nest was gone.  Nearby campers said that a storm blew it down.  Hopefully the it can be rebuilt and a new clutch of eggs can be successfully hatched.
Stay Safe.  Go Birding.  Take Pics.  Share Here.  Repeat
Mike
---
If you would like to learn more about GreatBirdPics.com CLICK HERE.  Members can post their own GreatBirdPics, communicate with other members, and received regular emails about bird photography.