GBP Notes 11/23/20
Good Morning GreatBirdPics members!
I trust you had a pleasant and safe weekend.  Yesterday Karen and I drove south to see if we could find our target bird of the day – a European Wigeon.  It had been reported just that morning and so we had a good chance of seeing it.  Sure enough, on the far side of the pond, there it swam among the other American Wigeons and Gadwalls.  It was toooo far away to get any decent pics but we did get some good views of it through the scope.  Target acquired!  Here is one of the pics I took in case you're interested in what it looks like (not a GreatBirdPics due to extreme cropping to enlarge)- standing to the right; note American Wigeons all around it: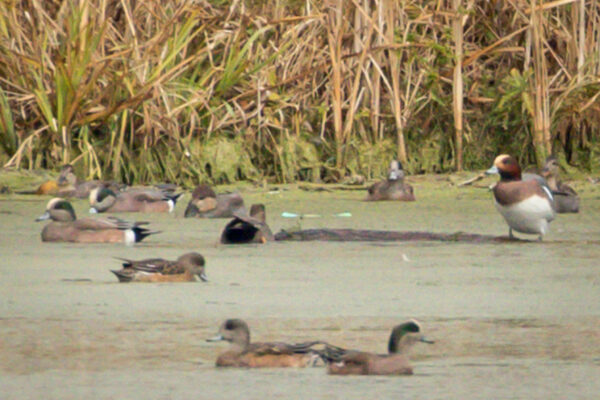 Our members have been submitting some very interesting pictures, some of rare birds in their area.  Take a look (click on the pic for more information about the shot):
LinLark pulled up a pic from last winter of this hungry female Cardinal at her feeder.  Makes me cold just looking at it.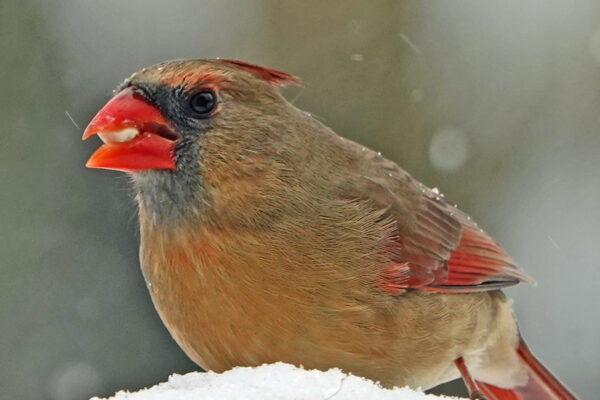 Postalwarbler looks like he got this Bluebird sitting on a stop sign.  Don't stop sending in your pics!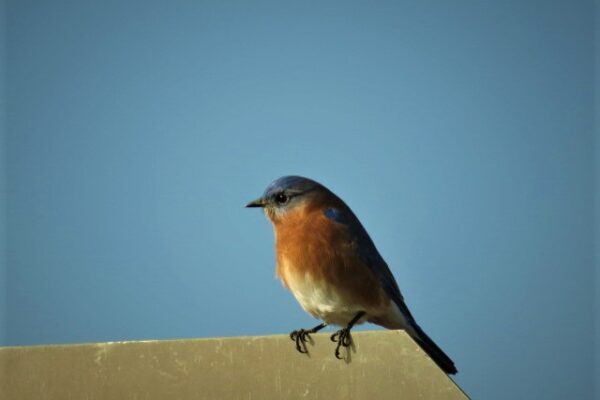 Postalwarbler went traipsing around in somebody's back yard to get this shot of a rare Spotted Towhee.  Don't step on the gnome!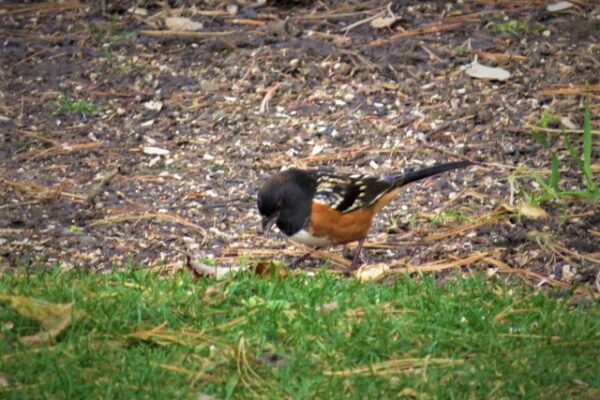 I want LinLark's backyard.  She always has interesting birds to photograph there (no, I don't think Postalwarbler got the previous shot from her yard).  She must also have a pretty good size pond there, too.  Here's a pic of a Mute Swan in the snow.
I'd love to feature a pic you've taken, too.  Just upload it and give a little story of how you came to get the shot.  The stories are sometimes just as interesting at the picture.
Until tomorrow, Happy Birding!
Mike
PS – If you happened to land on this page while searching the web, we'd love to have you has a member.  Check out the About GreatBirdPics.com HERE to learn more.