One of the more interesting Family of birds we saw in Panama were Motmots.  The Motmot Family is in the same Order as Kingfishers, Rollers, and Bee-eaters and you can see the similarities with the large beaks and bulky bodies.  While in Panama we saw all five types of Motmots found there:  Tody Motmot, Lesson's Motmot, Whooping Motmot, Rufous Motmot, and Broad-billed Motmot.  Except for the Whooping Motmot we saw the other four types at higher elevations.
Our first Motmot encounter was soon after we arrived at the Canopy Lodge when a Rufous Motmot came into the feeders.  Note the long tail.  Look closely at the head and you'll see something unusual about this one.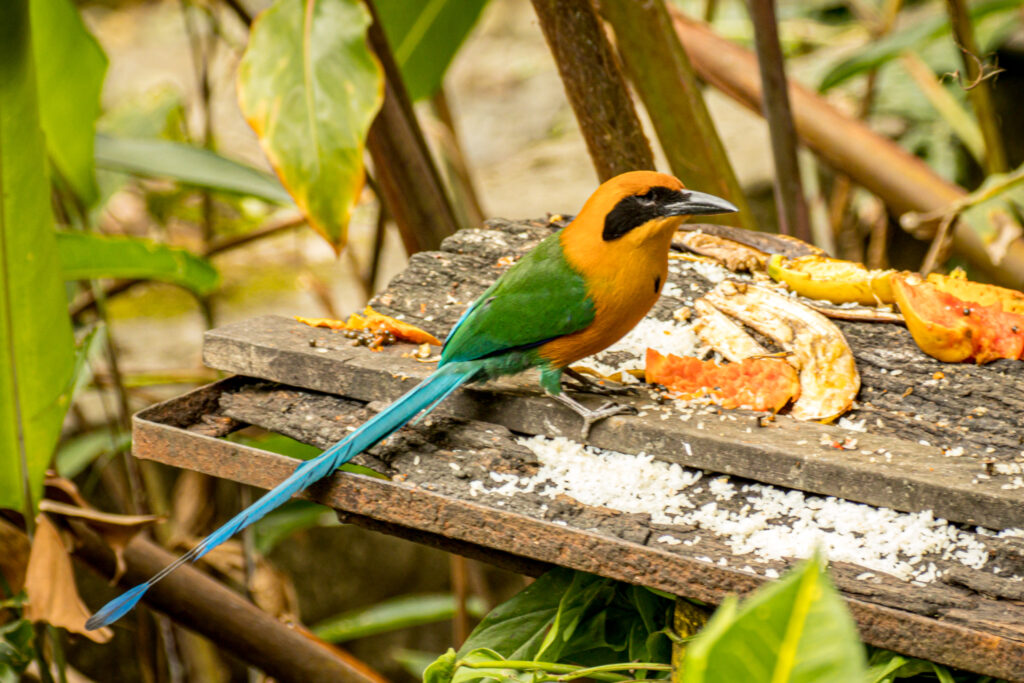 Can you see that this Rufous Motmot is missing an eye!  It has been around the Canopy Lodge for several years and when they first noticed the lack of an eye they didn't think it was survive long but it has and regularly comes down to the feeders.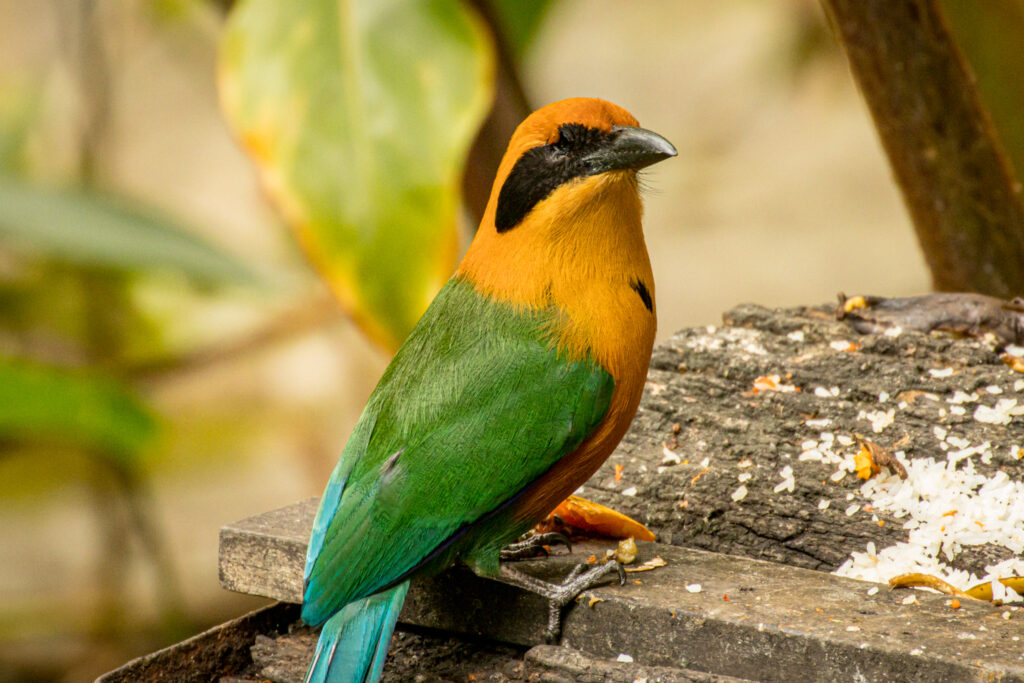 You probably noticed the long tail with the paddle or racket at the end in the first picture above.  At one time it was thought that the Motmots plucked out the feathers above the racket but recent studies have show that there are weaker feathers which just fall out as the birds fly through the brush.
Just outside the Canopy Lodge's parking lot we found a pair of Broadbilled Motmots posing nicely on the telephone wires alongside the road.  Here you get a better look at the racket.  At first glance the Broadbilled and Rufous Motmots look similar – look closely and you'll see differences in the black patch through the face and how low the orange hood descends down the front of the birds.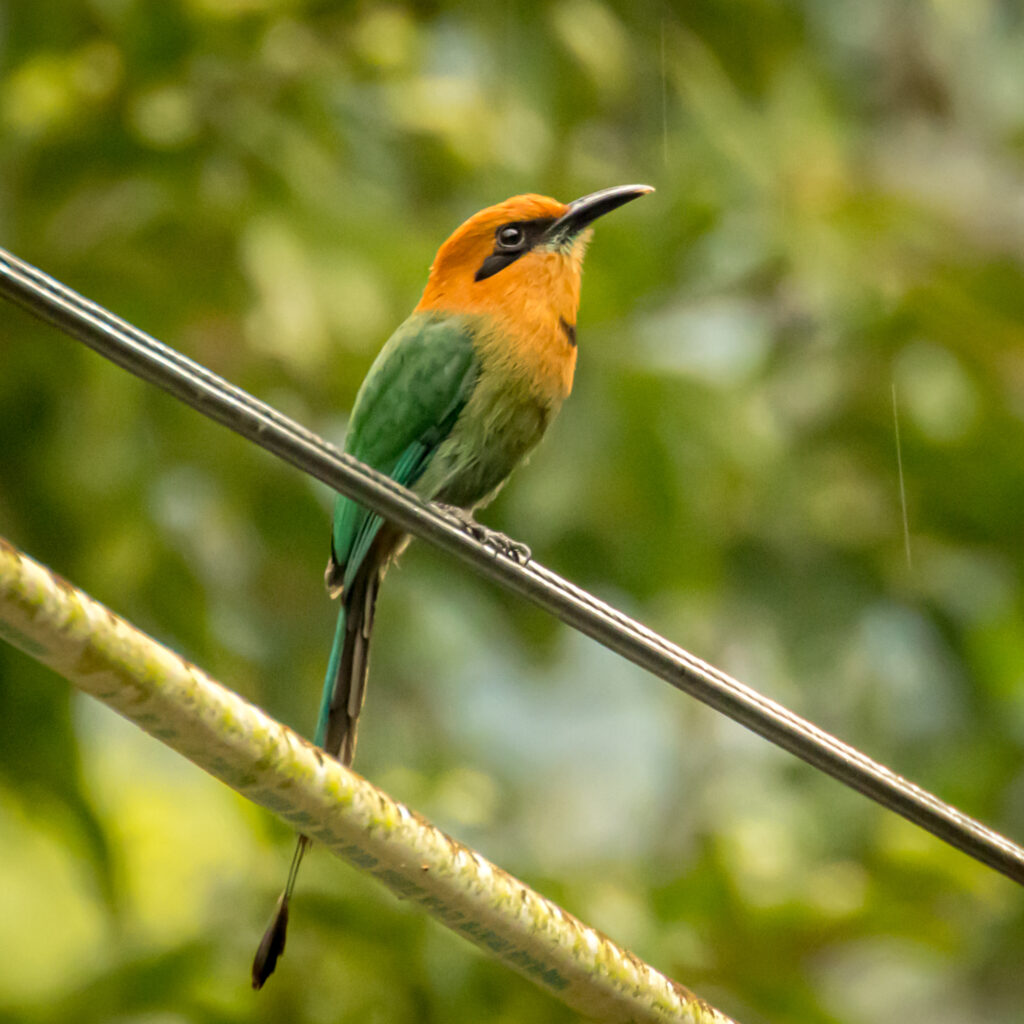 When we stopped in to view the activity at the Rodriguez' family feeders a Lesson's Motmot came in.  Note the iridescent blue crown on its head and that red eye.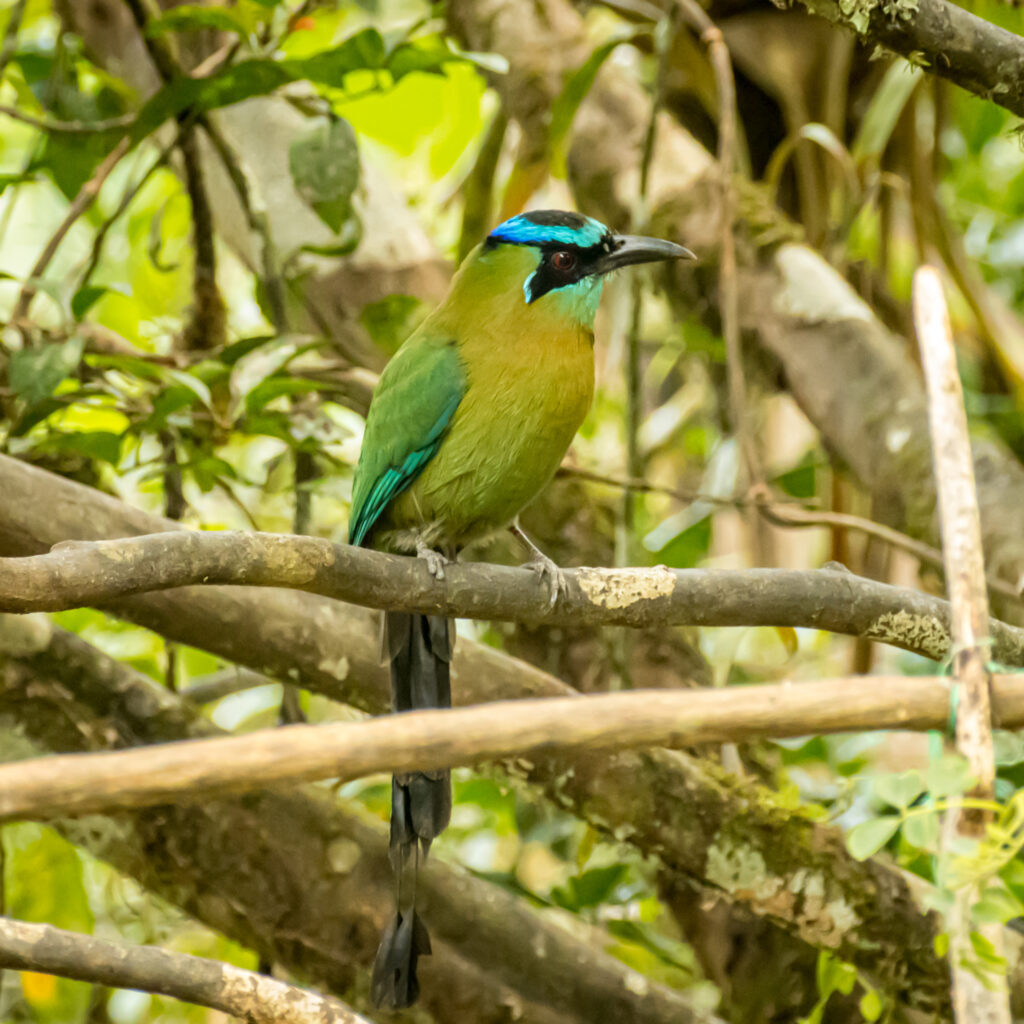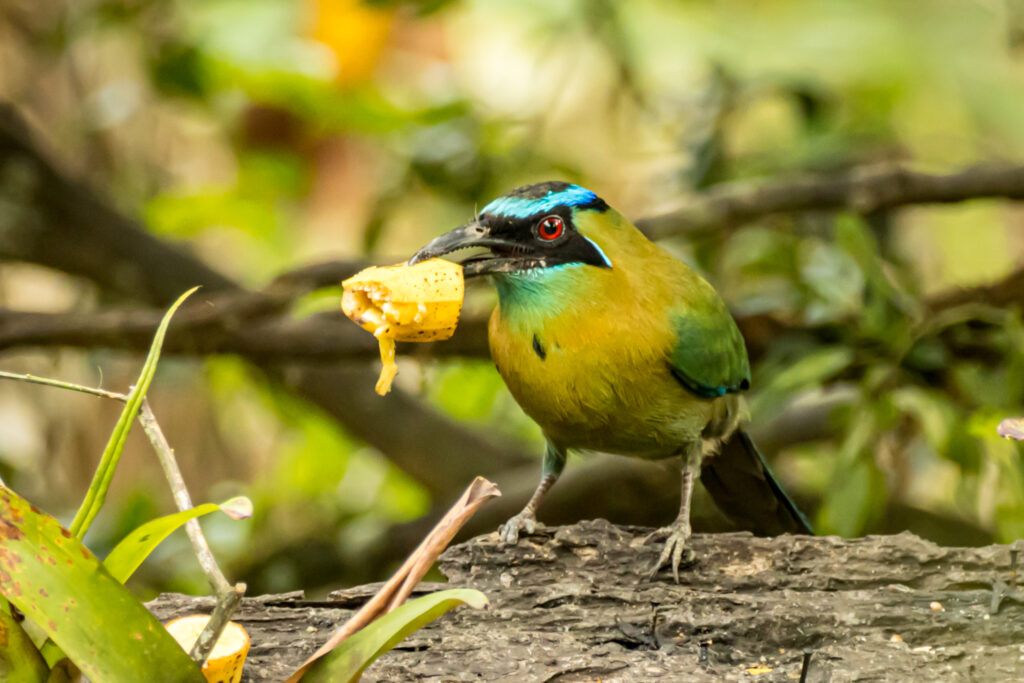 Our final Motmot encounter was with a Tody Motmot.  Our local guide Carlos heard it and used a speaker to call it into a dark clearing just off the road.  We all crammed in close to each other quietly waiting for this cute little guy to show up.  When it did, I was surprised at how much smaller it was than the previously seen Motmots and that it didn't have a long tail.  To make up for it though the Tody Motmot was one of the cutest birds we saw.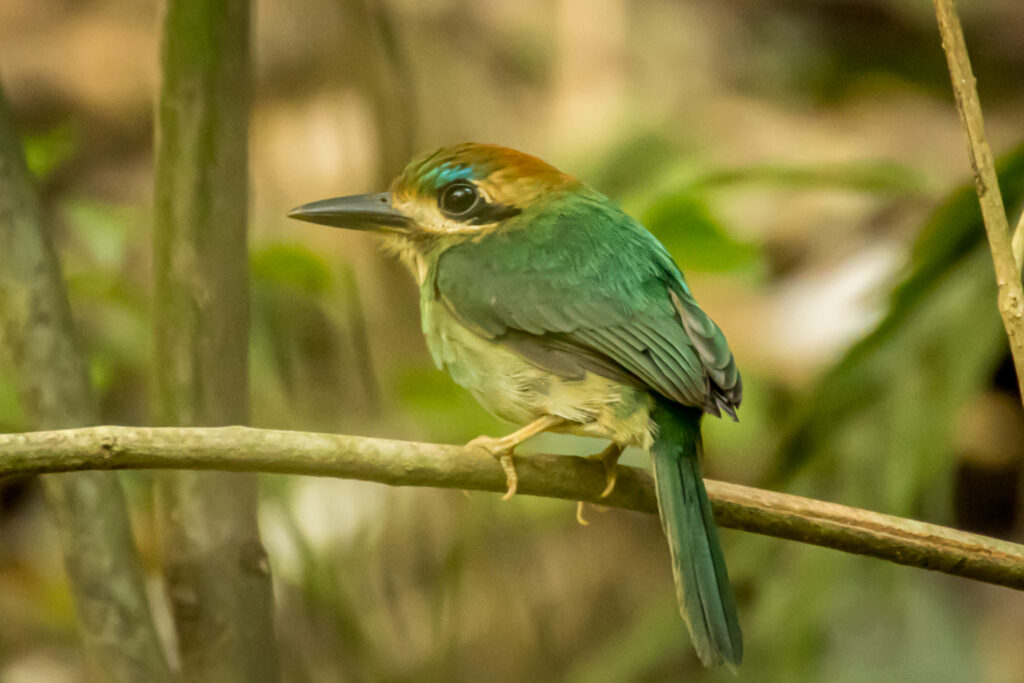 That's all for the Motmots today but stay tuned for more strange and colorful birds from Panama.
---
If you enjoy seeing beautiful pictures of birds from around the world and reading about them Click Here to sign up for our mailing list.  Members can post their GreatBirdPics and learn more about bird photography techniques.