Birds Are Real!
Perhaps you caught a segment on 60 Minutes on May 1, 2022 about the "Birds Aren't Real" movement.  In it three college kids promote their "conspiracy theory" that the government captured all the birds and then replaced them with robots that are spying on people!  They go out and protest this government intrusion into our lives.  You can read more about the 60 Minutes piece HERE.
We here at GreatBirdPics firmly believe that Birds Are Real – no matter what the crazies on the other side say.  To let everyone know that Birds Are Real I created a t-shirt to spread the word.  Here I am in my Birds Are Real shirt: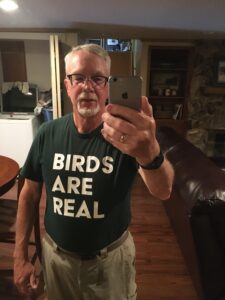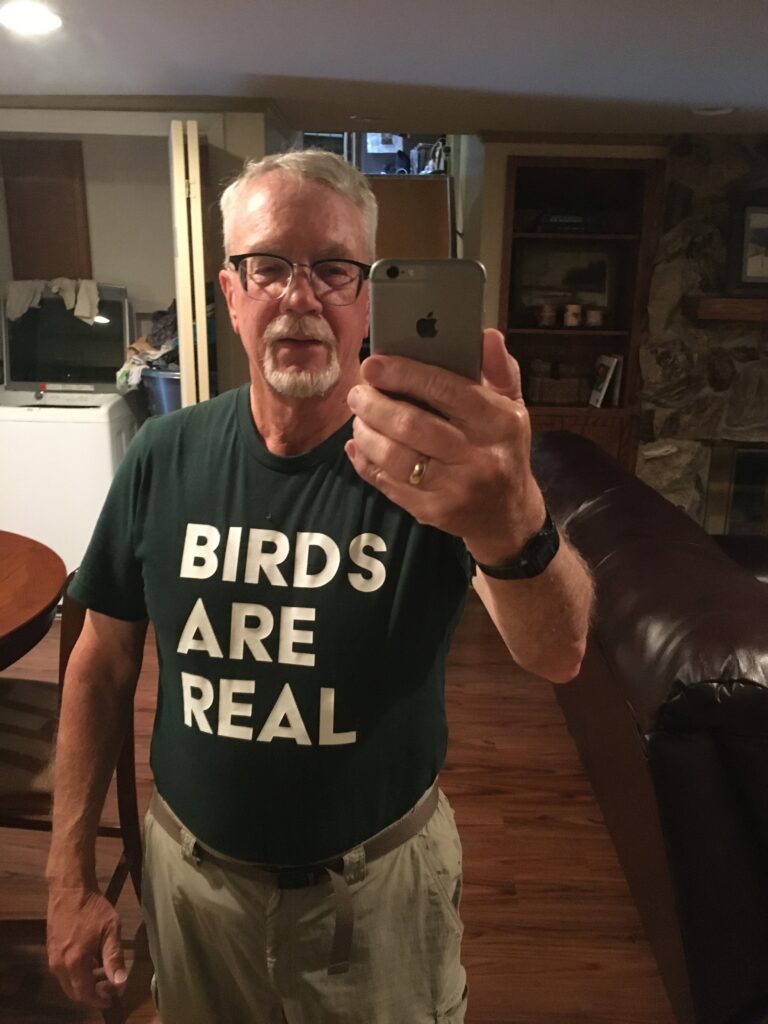 So don't be fooled by conspiracy theories to the contrary!  Birds Are Real!
Go Birding.  Take Pics.  Share Here.  Repeat.
Mike
---
If you would like to learn more about GreatBirdPics Click Here.  Members can post their own great bird pics, create an online gallery of their works, and regularly receive emails about bird photography.