As you might have guessed I've been out of town (and away from my computer) for the past three weeks.  We spent 10 days touring around Portugal and then a couple days after our return I went down to Myrtle Beach, SC to play some golf with a couple of buddies.  Over that time some of the emails you received were either new ones I  created and scheduled before I left or "reruns" of emails I sent a couple of years ago.  Hope you didn't mind (or notice).
I was pleasantly surprised to see all the new photos posted while I was gone; I'll be taking a closer look at them over the next couple of days and sharing some of my favorites here.  Thanks for keeping them coming!
I haven't even unpacked from either of my two trips and there are a few things that require my attention around the house so today's email will be brief. As we were standing in the car rental office in Lagos, Portugal Karen spotted a White Stork perched atop its nest on an unused chimney.  The chimney stood in the middle of a vacant lot and it looked like the nest had been there for years.  More about Portugal in the future but for now enjoy this pic.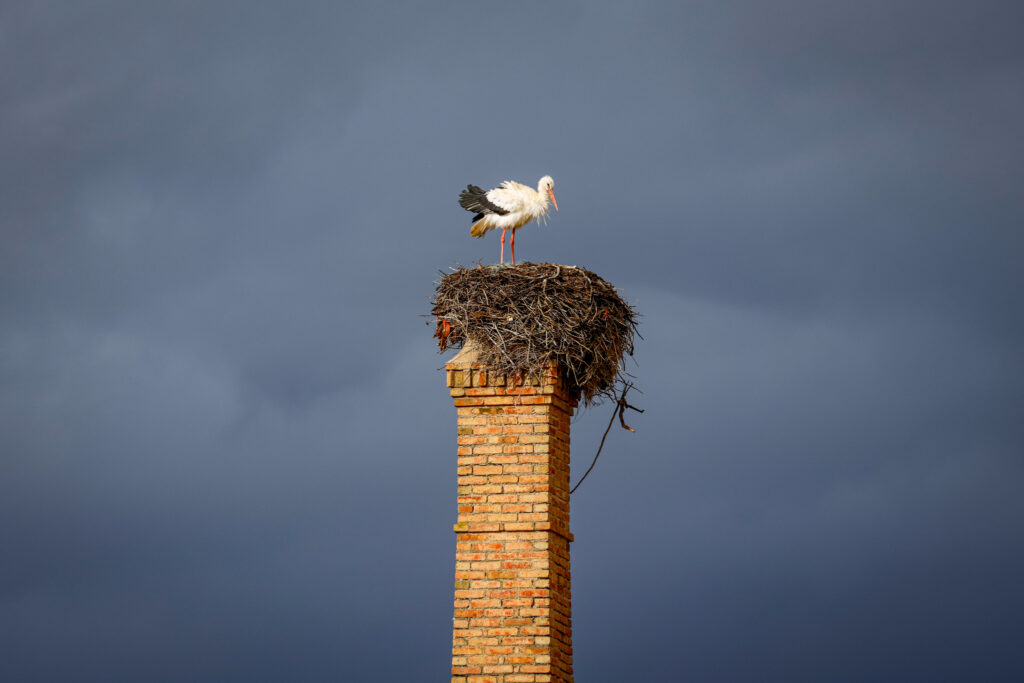 ---
If you enjoy seeing beautiful pictures of birds from around the world and reading about them Click Here to sign up for our mailing list.  Members can post their own GreatBirdPics and learn more about bird photography techniques.