There are several birds that are named for a Field Mark that is rarely seen, such as the orange crown on an Orange-crowned Warbler.  Today I would like to share a similar rarity – a ring around the neck of a Ring-necked Duck.  You might recall asteinmann posted a picture of one last year and that was the first time I had seen the ring.
Back in the early days of Ornithology, researchers would kill birds in the field and then study them back in the lab.  When they then laid out the duck the ring around its neck was evident – hence the name.  However the ring is rarely seen in the wild.  Below is a picture of a female and male taken in The Villages, Florida this past January.  No ring is evident on the male.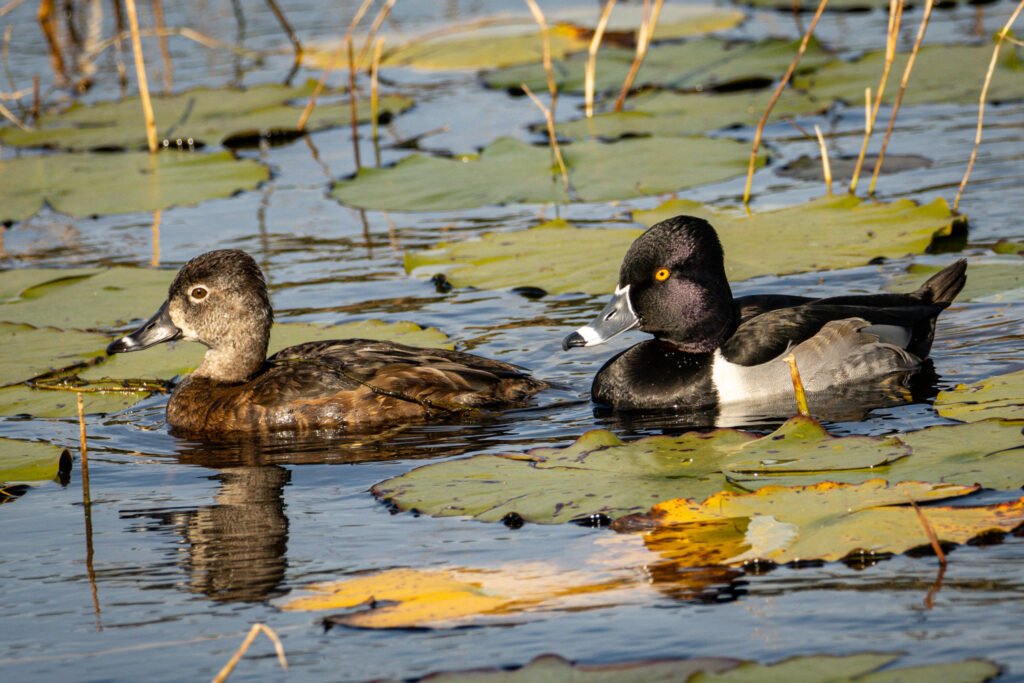 Below is a picture of a pair taken in Lake Apopka on the same trip.  Note the purplish ring around the male's neck!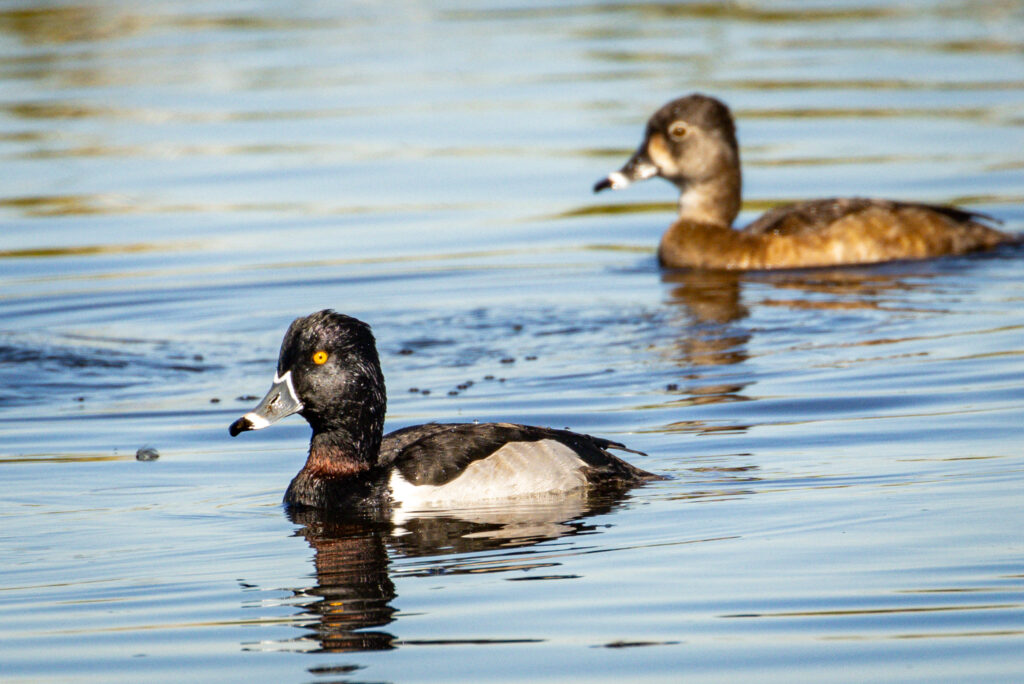 So what made the difference?  In the top picture the male is in its normal hunkered-down position and most of the time this is how they are observed.  The bottom picture shows the male with its head extended upward, exposing the ring.  Pretty cool (I don't know why, but things like that give me a little thrill)!
---
If you enjoy seeing beautiful pictures of birds from around the world and reading about them Click Here to sign up for our mailing list.  Members can post their GreatBirdPics and learn more about bird photography techniques.