Surf's Up!
First, thanks to all of you who have been keeping my brother Doug in your prayers.  His surgery lasted 8 hours and he came through like a champ.  He is recovering nicely and should be released today.
I hope you aren't getting whiplash as I feature birds from different areas – we've been fortunate, being able to travel to several areas this spring and I've been featuring pics from those places, but not in chronological order.  So today we're back to sunny California and the beach at San Simeon (the Hearst Castle was built there).
As we walked along the beach there were a variety of shorebirds scurrying back and forth along the water's edge, where the last wave died.  Looking out into the waters of the Pacific Ocean we saw a group of Surf Scoters swimming.  They were a ways off shore; here's the best picture I could get of a couple males: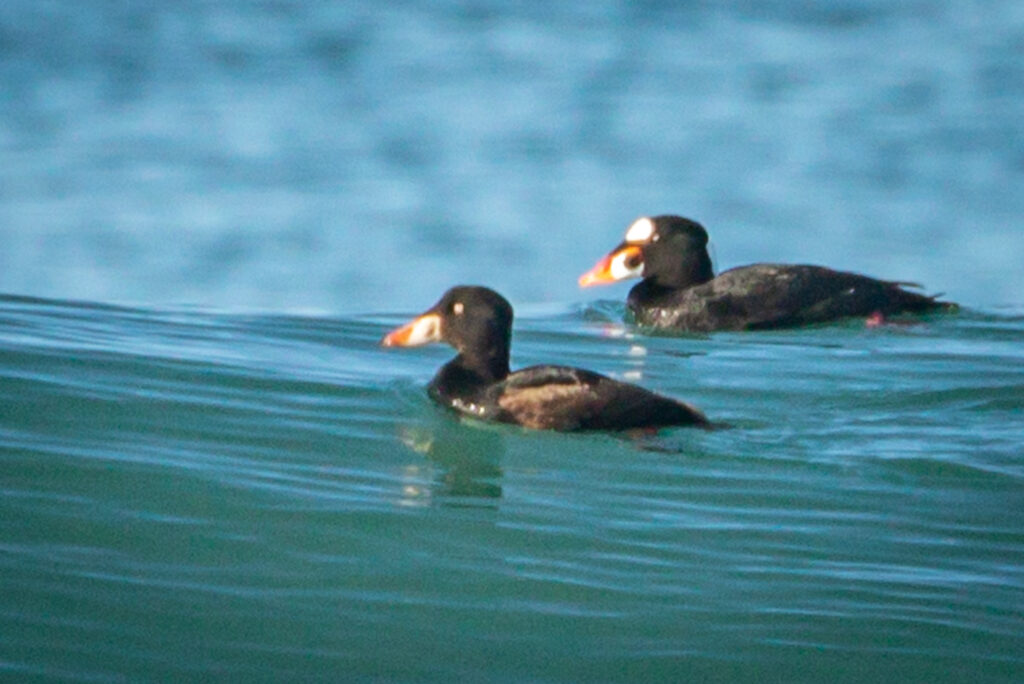 As we watched them swim around in the ocean we noticed that they stayed in the area where the large breakers were forming.  As the waves rose up from the ocean's surface the Surf Scoters would swim along just below the point where the wave was about the crest.  I remember swimming in the ocean as a kid and would dive beneath that crest just as the wave started to tumble over – the Surf Scoters do that, too!  It looked dangerous: those tiny Surf Scoters were swimming around the most violent part of a wave.  In fact examinations of Surf Scoters have found that many of them have had broken bones.  Here's a look at them as they swim along the wall of a building wave: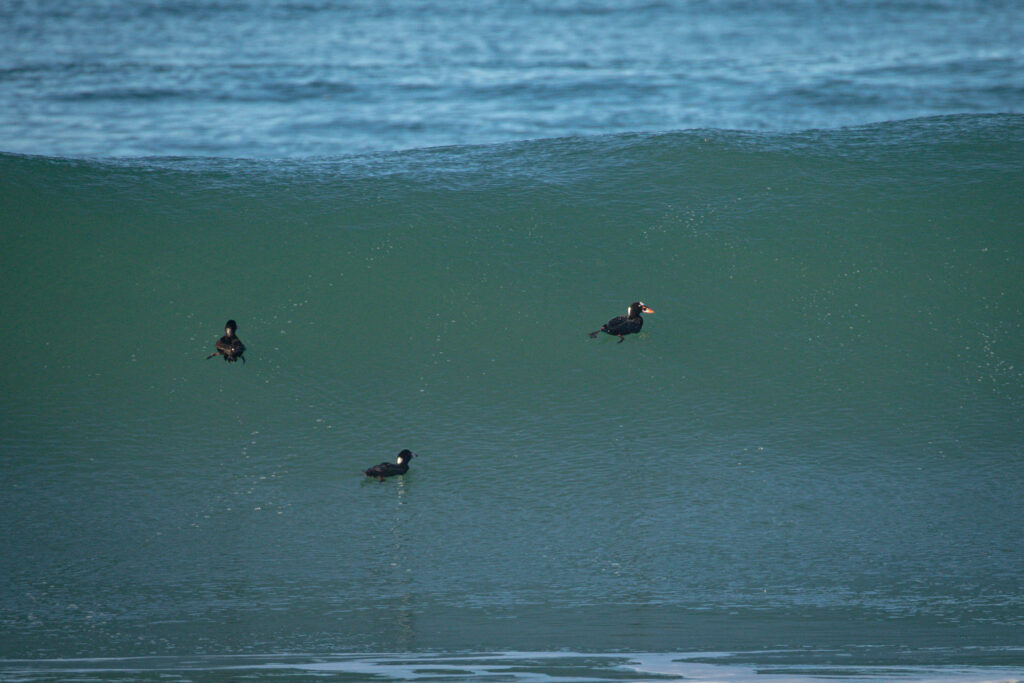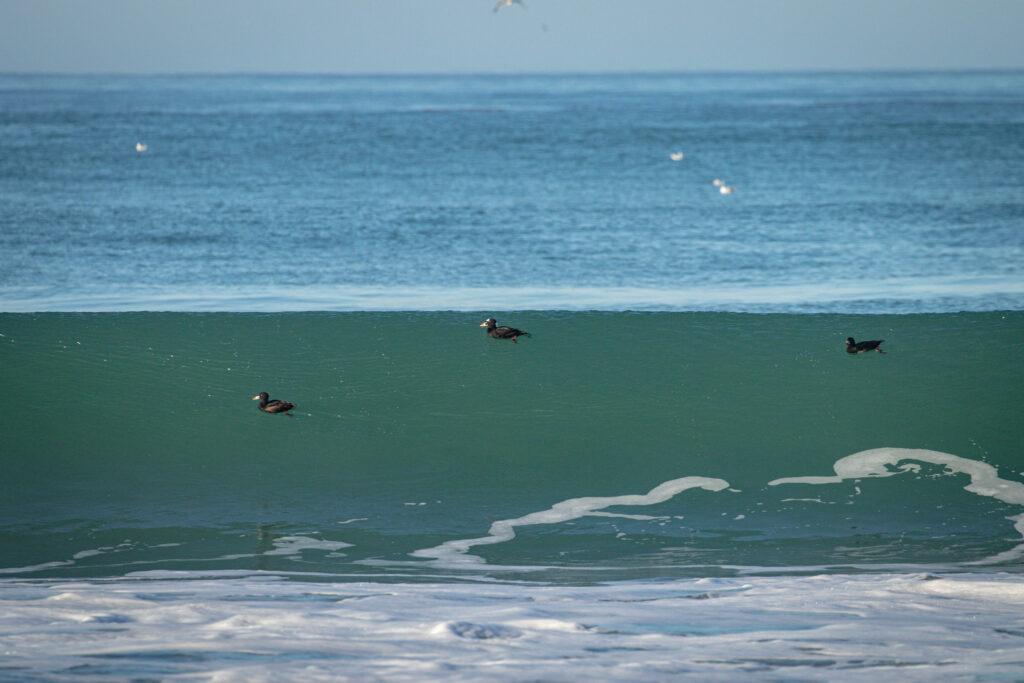 Aptly named, the Surf Scoter was a fascinating bird to watch out in its natural environment.
Go Birding.  Take Pics.  Share Here.  Repeat.
Mike
---
If you would like to learn more about GreatBirdPics Click Here.  Members can post their own great bird pics, create and online gallery of their works, and receive regular emails about bird photography.