Not That Trip, This One
Even though I just got back from Hilton Head Island I still have pictures to share from my trip to the same area two months ago (alright, so I'm a bit slow at posting my pics).  Anyway you might recall (from the french fry loving Grackle) that I was on Tybee Island, which is on the coast near Savannah.  We went out birding along the beach most mornings and saw some very interesting shorebirds.  Here are a few examples.
The most numerous gulls on the beach were the Laughing Gulls.  I didn't hear them laugh but I did note their black bills and legs, and usually had a gray smudge behind the eye.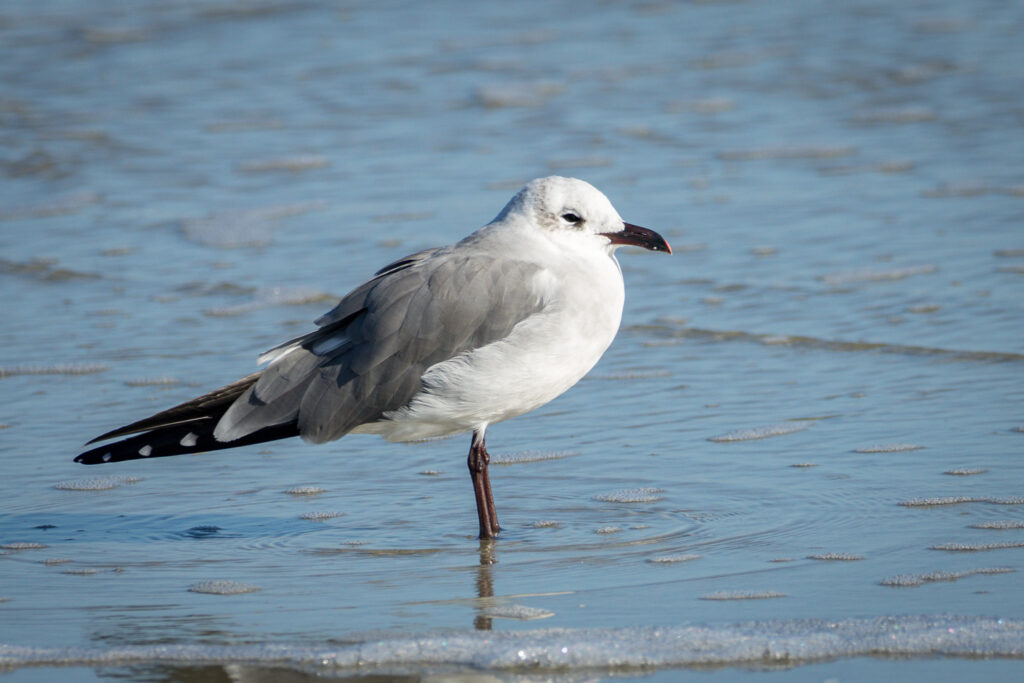 Several types of Terns were present on the beach.  One of my favorites is the Royal Tern.  It always looks like it has a bald head with a black fringe around the back of the head.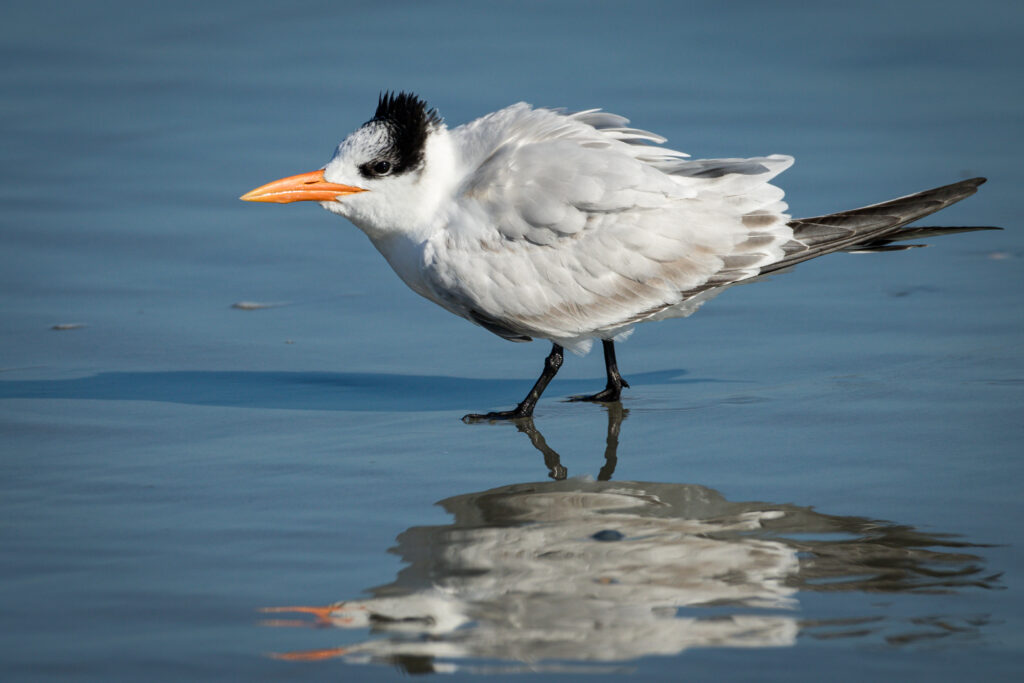 Another species of tern is the Sandwich Tern.  The best way for me to identify them is to see the yellow tip at the end of the bill.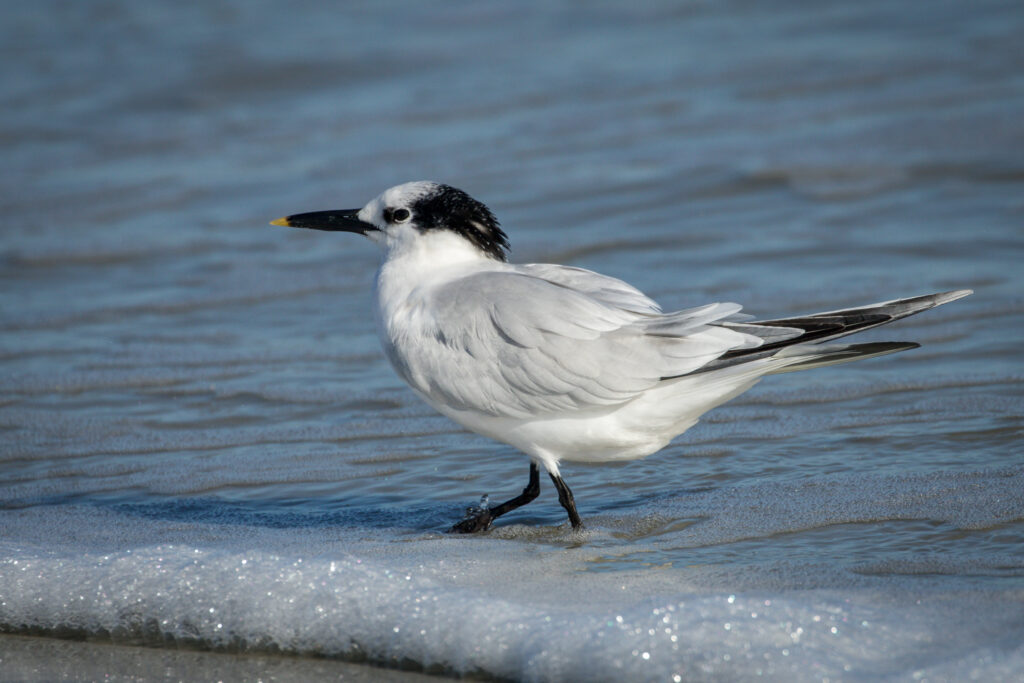 Lastly, we spotted one lonely Lesser Black-backed Gull.  You might mistake this large gull for a Herring Gull because of the red dot on the bill.  However the Lesser Black-backed Gull's legs are yellow (not pink) and the feathers on the wings and back are black (not grey).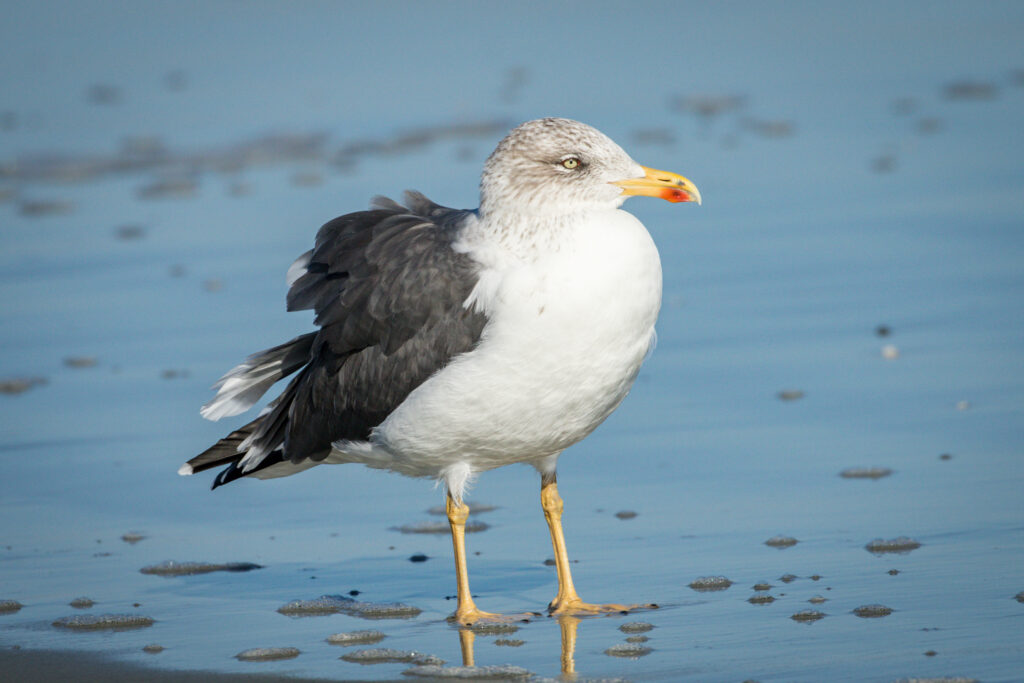 More to come from the beach at Tybee Island – from me and Osprey60!  Only 703 more pictures for me to upload!
Stay Safe.  Go Birding.  Take Pics.  Share Here.  Repeat.  
Mike
---
If you would like to learn more about GreatBirdPics.com Click Here.  Members can post their own great bird pics, can create an online gallery of their works, and receive regular emails about bird photography.