Bath Time
Boy this first month of the year flew by!  Luckily we had opportunities to spend time in warm climates with family and friends.  Today I reach back into my big backlog (741) of pics I've been meaning to post and selected some pics of birds taking baths.  The locations are varied, as are the birds.  Don't get wet!
Our first stop is at the "water feature" at Montrose Pointe, Chicago.  The water feature is essentially a pipe someone in the Park District opens in the spring and allows a flow of Lake Michigan water to trickle out in the middle of a field.  Some birds prefer bathing here, nestled in the bushes, instead of doing it 150 yards away on the Lake Michigan beach.  Here we have a Black-capped Chickadee enjoying its bath.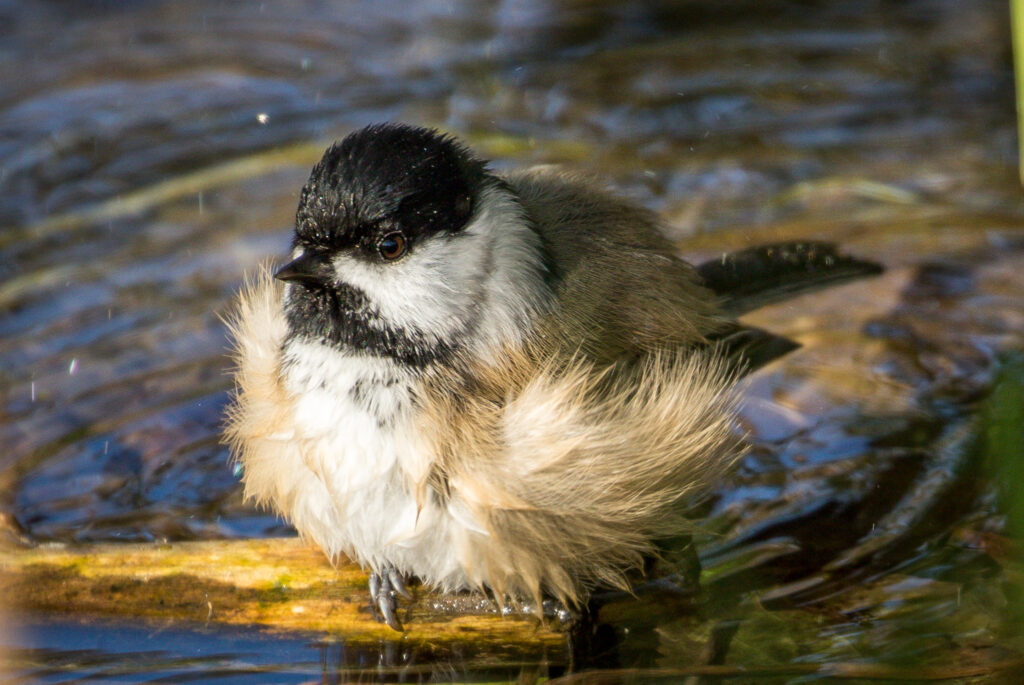 Next we're off to St. James Farm, a former horse farm which was donated to the DuPage County Park District.  On the northern end of St. James the stream named Spring Brook flows through the park.  While standing on a bridge spanning the stream I watched as a female Red-wing Blackbird bathed in the bright sunlight.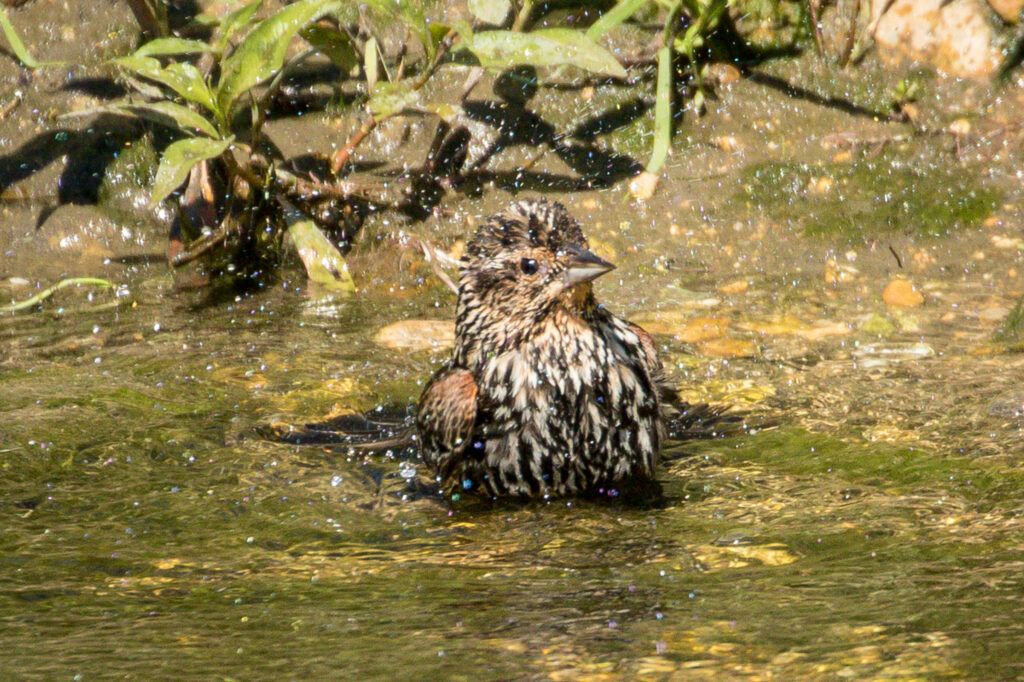 Finally we are back to Fish Haul Beach on Hilton Head Island where a male Boat-tailed Grackle (the same type that was eating the french fry earlier) was enjoying a bath in the tidal pool.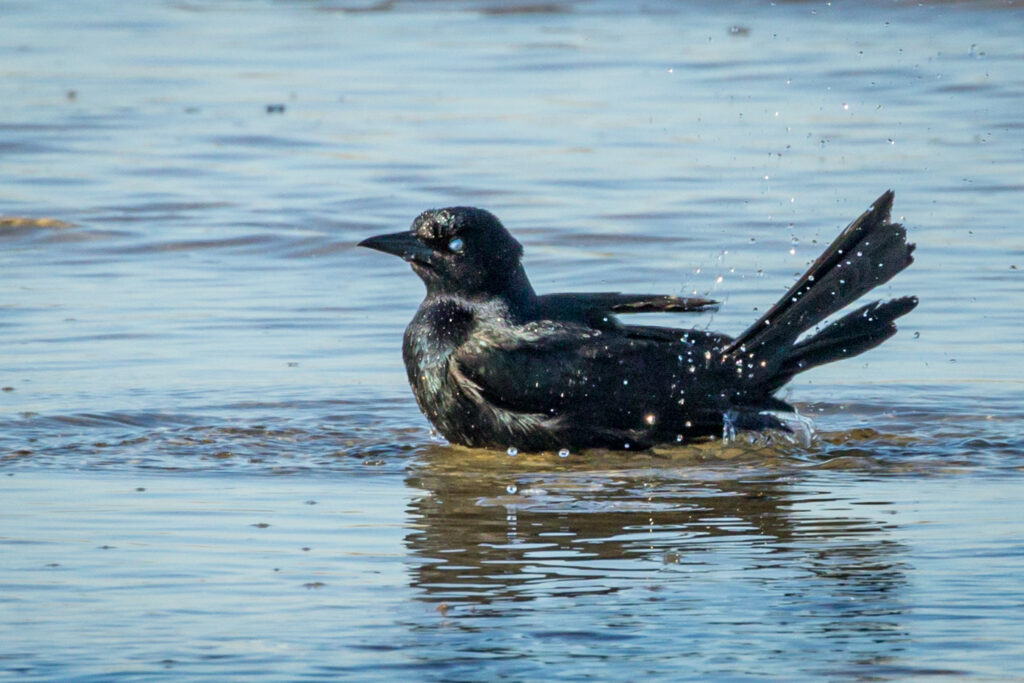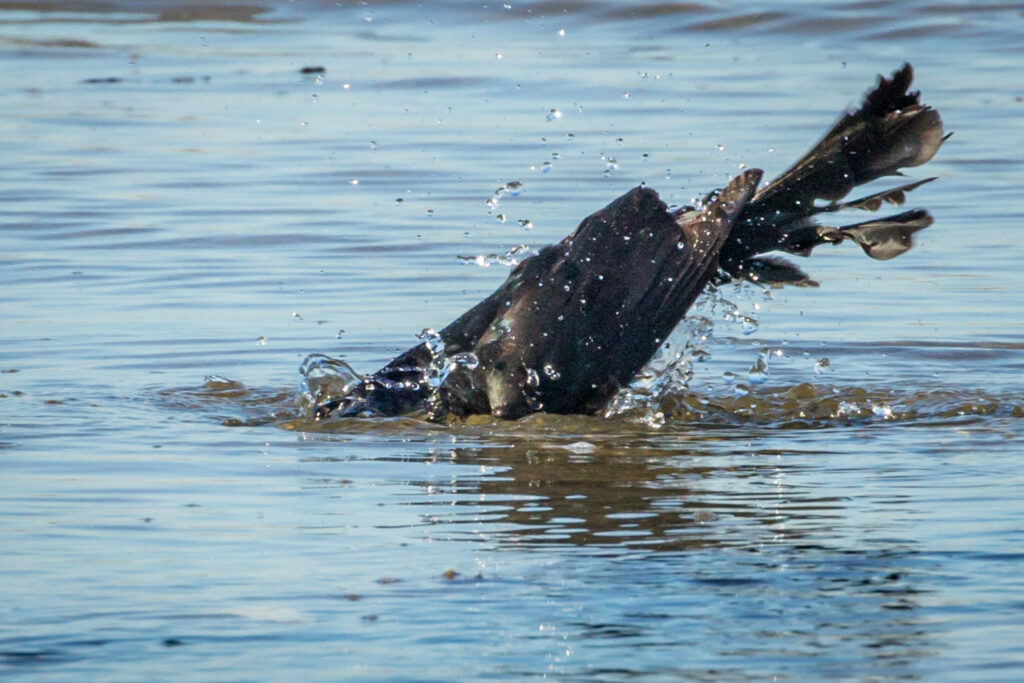 Not go take a bath!
Stay Warm.  Go Birding.  Take Pics.  Share Here.  Repeat.  
Mike  
---
If you would like to learn more about GreatBirdPics.com Click Here.  Members can post their own great bird pics, create and online gallery of their works, and receive regular emails about bird photography.