The Top Pic Was (Slightly) Better
Last Friday I posted a question related to a European Stonechat which had landed on top of a gannett statue – which pic was better?   Here are the two pictures again: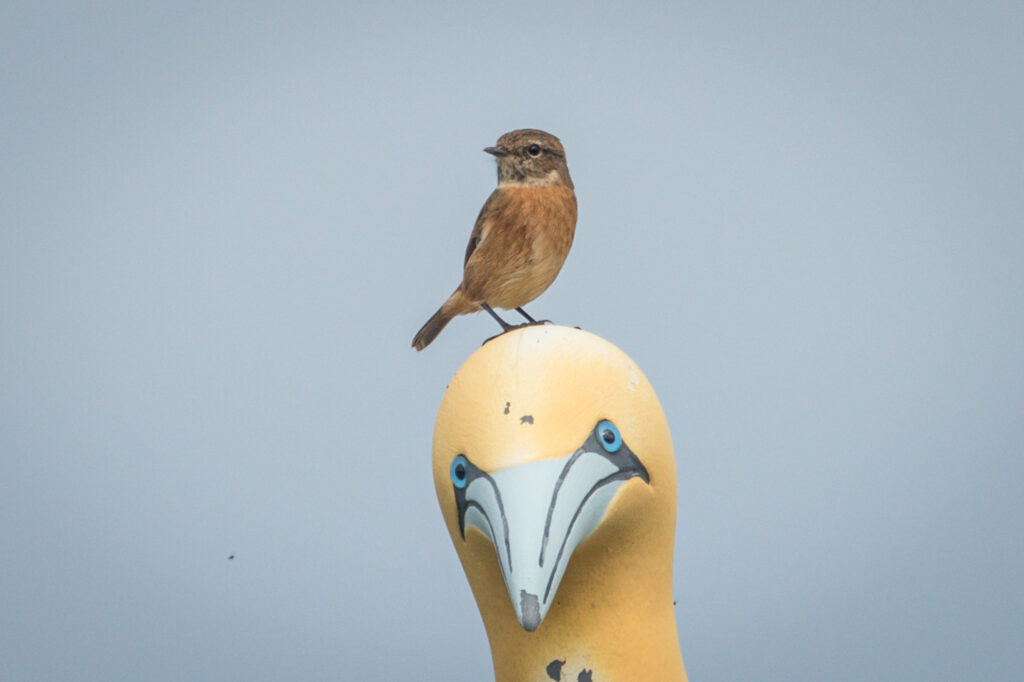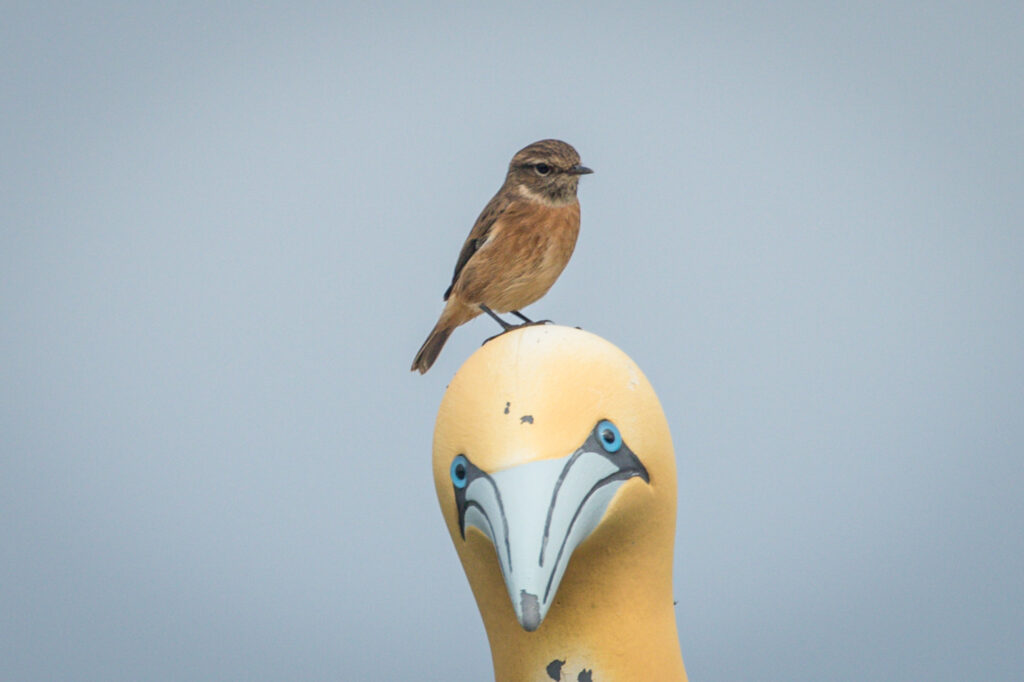 Most of those who responded thought the top picture was better, and I agree.  The main difference is that the camera captured a "catchlight" in the eye of the bird.  This small detail, when present, can bring the viewer's eye to the head because it gives a flash of life to the bird.  Without it the bird can look dull and less lifelike.  Good for all those who caught the "catchlight"!
---
Click Here if you would like to learn more about GreatBirdPics.  Membership is free; members can post their own great bird pics,  create an online gallery of their works, and receive emails about bird photography and birding.