Did I Mention I Love Reflection Pics?  Sure, but Lately?
As most of you know by now I enjoy seeing your pics that include the bird and its reflection.  I don't know exactly why: perhaps it's getting two images of the same bird, finding the right position to get the shot, or just the novelty of the pic itself.  Whatever the reason I just like them, so I thought I would share some of my bird-reflection shots with you today.
Let's start with an easy one – a Great Egret.  These pure white birds are often found in shallow water, like this one from Lyman Woods Nature Preserve, which makes it pretty easy to get a good reflection.  I like this one because the reflection "touches" at the bill and feet.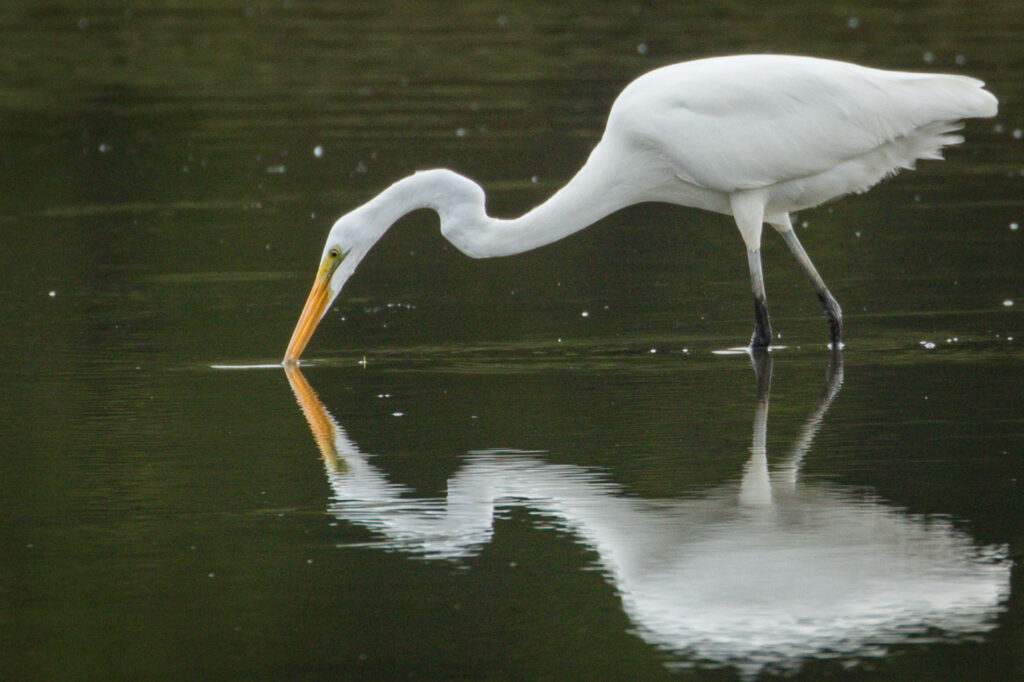 How about a rare sighting with a reflection?  Although common along the coast in Florida and the Gulf States, these two Snowy Egrets somehow ended up in Illinois.  I like the timing on this one when their bills crossed as they were foraging for food in Whalon Park.  PS – can you spot the difference between the Snowys below and the Great Egret above?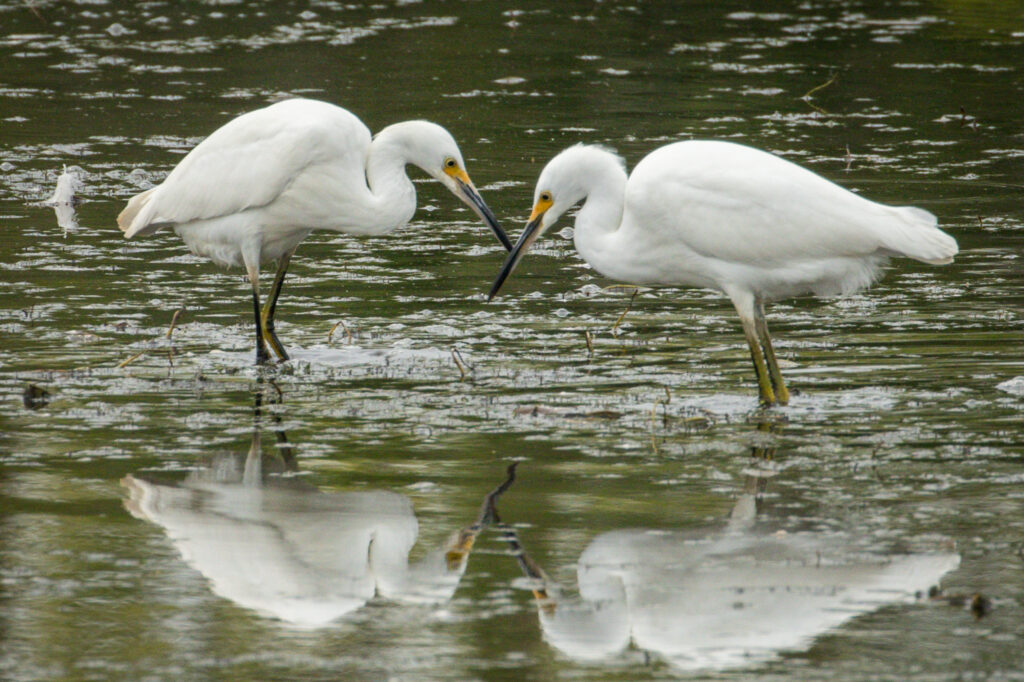 Back to Lyman Woods, this time for a couple of Mallard chicks coming right at me, with the lead chick casting a reflection ahead of it.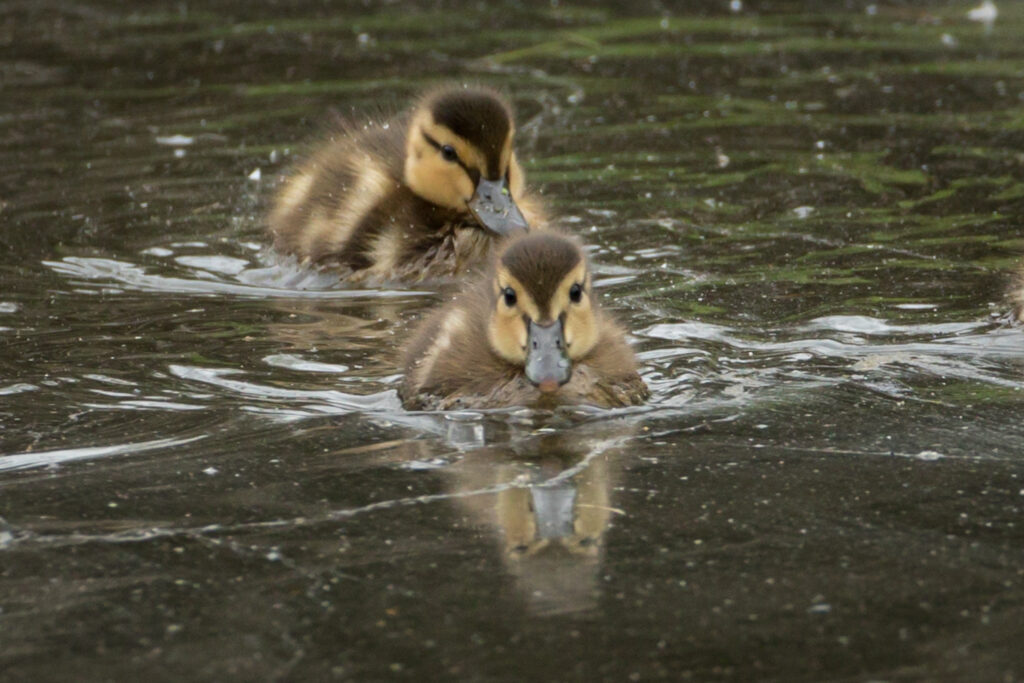 Rusty Blackbirds migrate through here every spring and fall.  These beautifully colored birds have yellow eyes, which I was able to catch in this reflection taken at Greene Valley FP.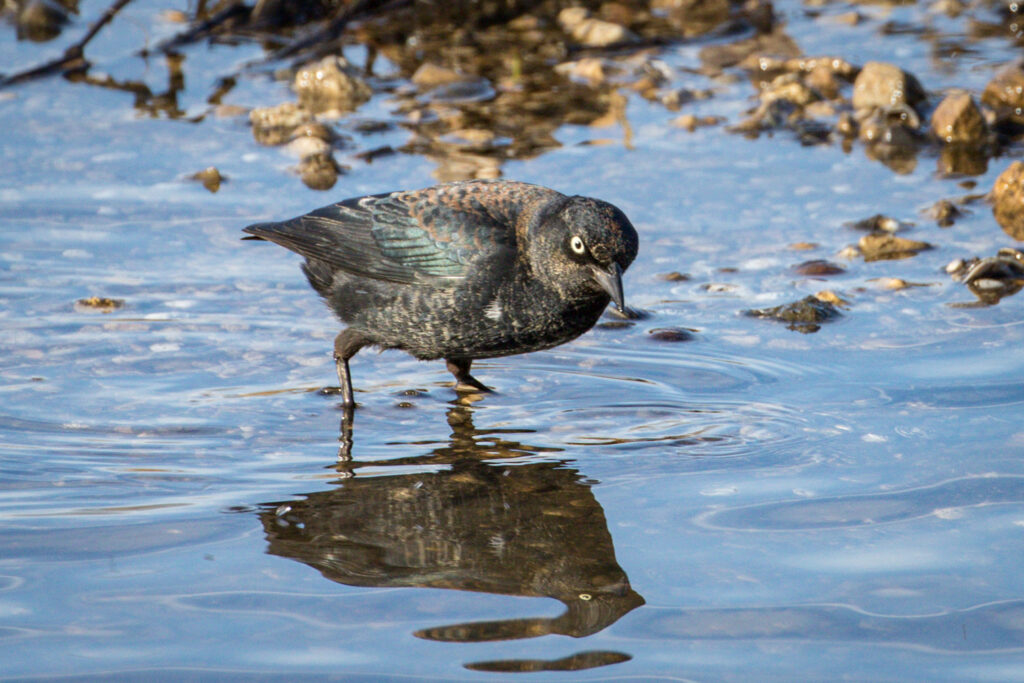 There's a little pond just off the path at Centennial Trail FP we stop at every time we bird there.  The pond is quiet and often has Wood Ducks, Prothonotary Warblers, and Teals on it.  This time I caught a Solitary Sandpiper foraging along a log.
Finally, I was visiting my dad in Hilton Head, SC and found a little park bordering a salt-water marsh near his house.  White Ibis are regular visitors there and this one was foraging quite close to shore.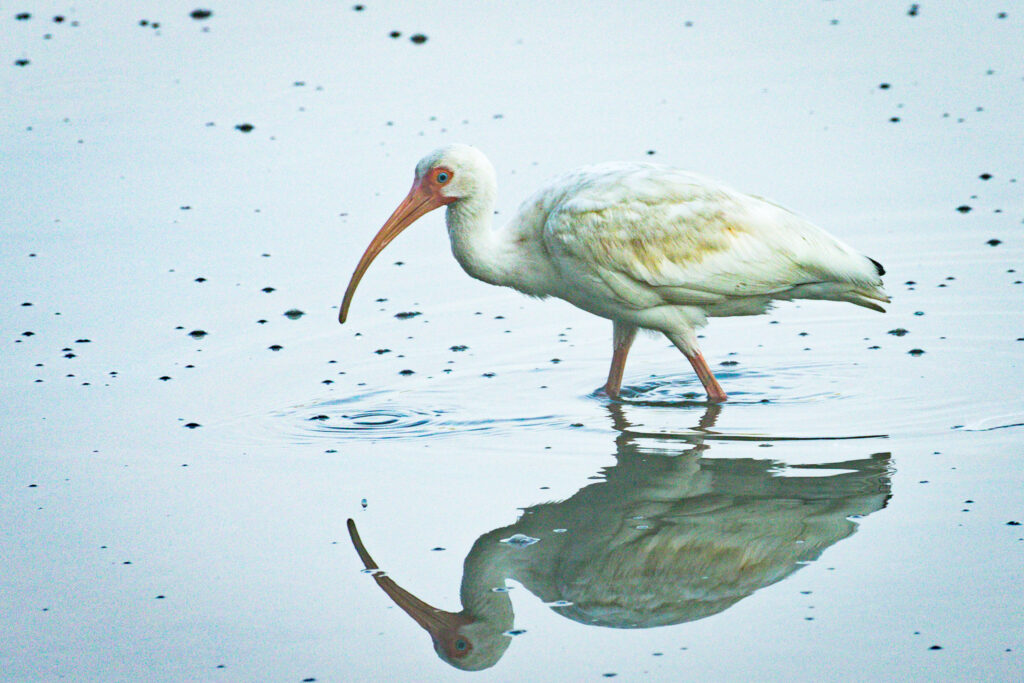 Do you have some reflection pics?  If so, send them in and I'll do a feature on members' reflection pic in the future.
Stay Safe.  Go Birding.  Take Pics. Share Here.  Repeat.
Mike
---
If you would like to learn more about Greatbirdpics.com Click Here.  Members can post their own Great Bird Pics, can create an online gallery of their works, and receive regular emails about bird photography.