Our Family Calendar
For the past 5 years I've created a family calendar using some of my favorite bird pictures of the year.  It gives a look at the places Karen and I visited during the year and the birds we've seen.  I enter the birthdate for each family member so there are no excuses for forgetting to send a card (hint, hint).  The first year I used Walmart's one-day calendar photo service but I found the quality of the printing and paper was not as good as I would have liked.  Since then I've used Shutterfly and I'm happy with the heavier stock paper used and the sharpness of the images.  One particular Shutterfly feature that sold me was the ability to roll-over last year's birthdates into next year's calendar.  So instead of retyping all the names on the correct dates (as I had to do with Walmart's service), they just populate the calendar on the correct day – this saves a lot of time and eliminates human error!  I created the 2022 Warner/Bekker Family Calendar in mid-November and had the calendars in-hand a week later (don't wait too long as they get very busy this time of year).  Shutterfly is more expensive than Walmart but if you keep an eye on their website and promo emails you can get some pretty good deals
For Mike's Monday Pics here are the calendar pictures I chose for 2022.  January through June today and the rest of the months next.  Enjoy!
(Spoiler Alert for Warner/Bekker family members – this post contains pictures from your calendar for next year.  Don't view if you want to be surprised)
Cover Page – Rose of Chicago's Famous Piping Plover Pair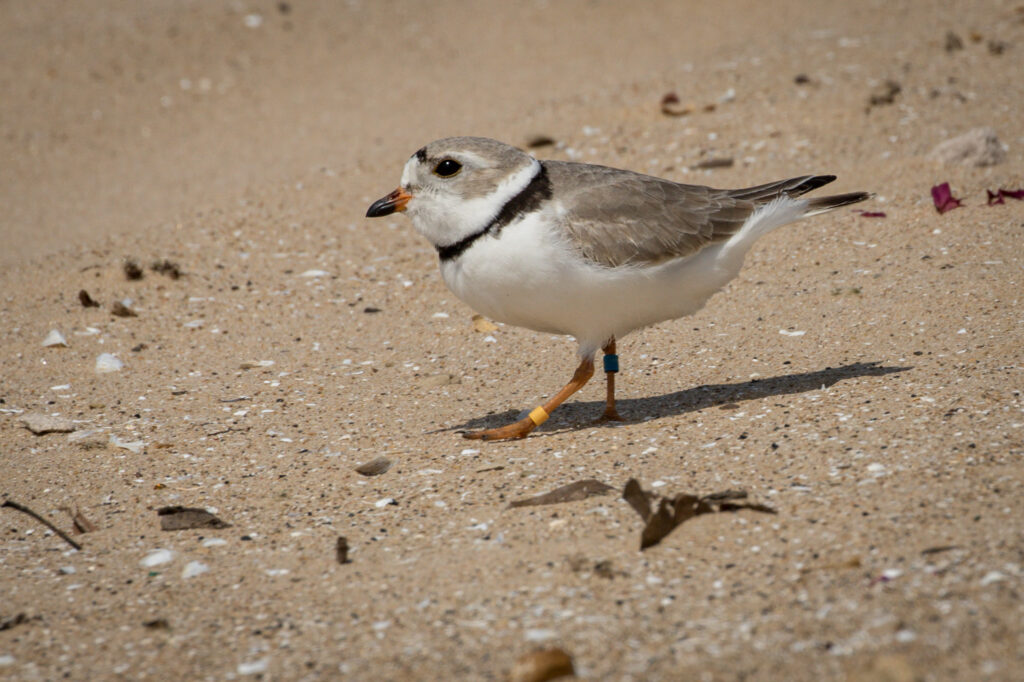 January – Anhinga from Merritt Island National Wildlife Preserve, Florida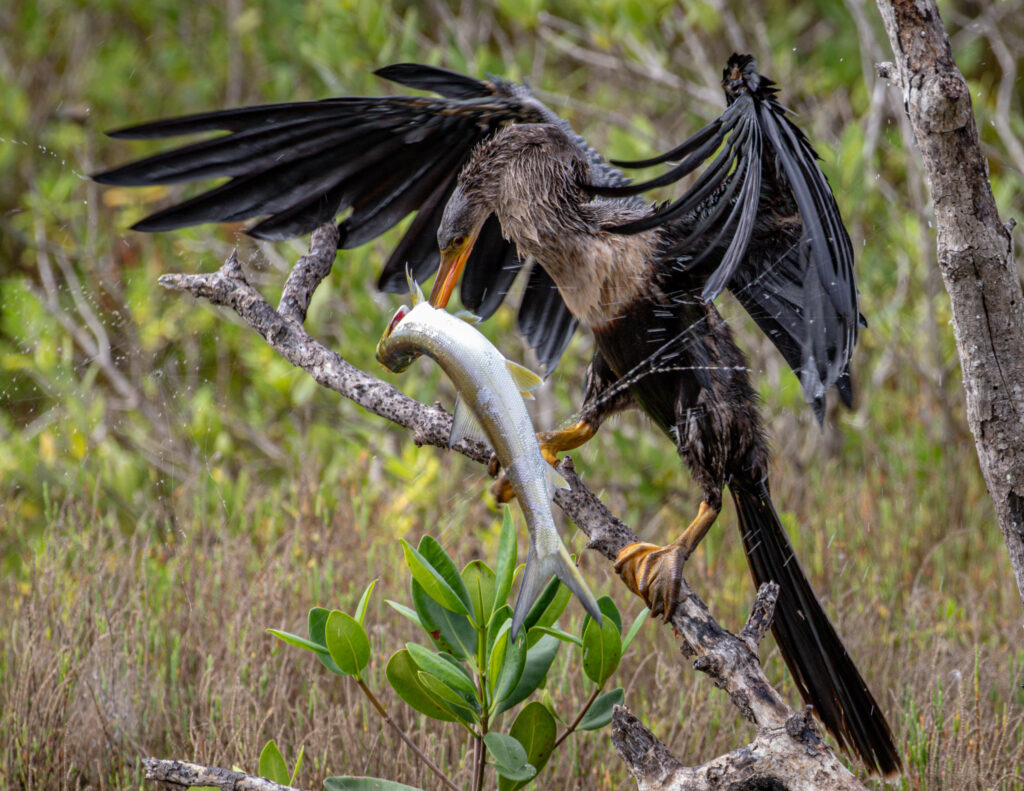 February – Pine Grosbeak from Two Harbors, Minnesota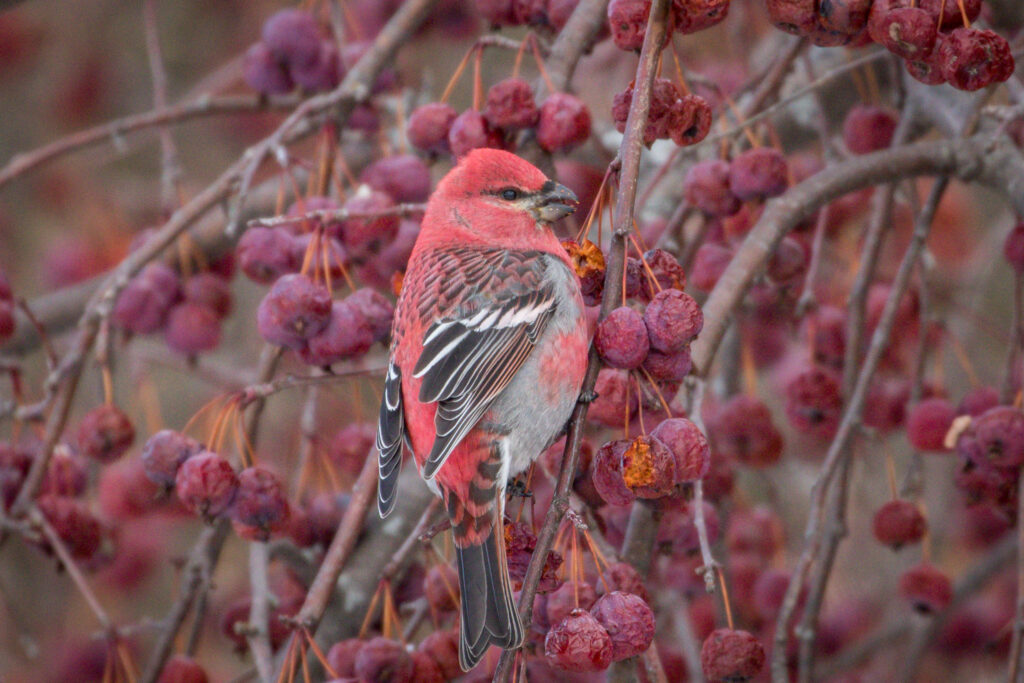 March – Prairie Chicken from North Platte, Nebraska
April – Goldeneye from Diversey Harbor, Chicago, Illinois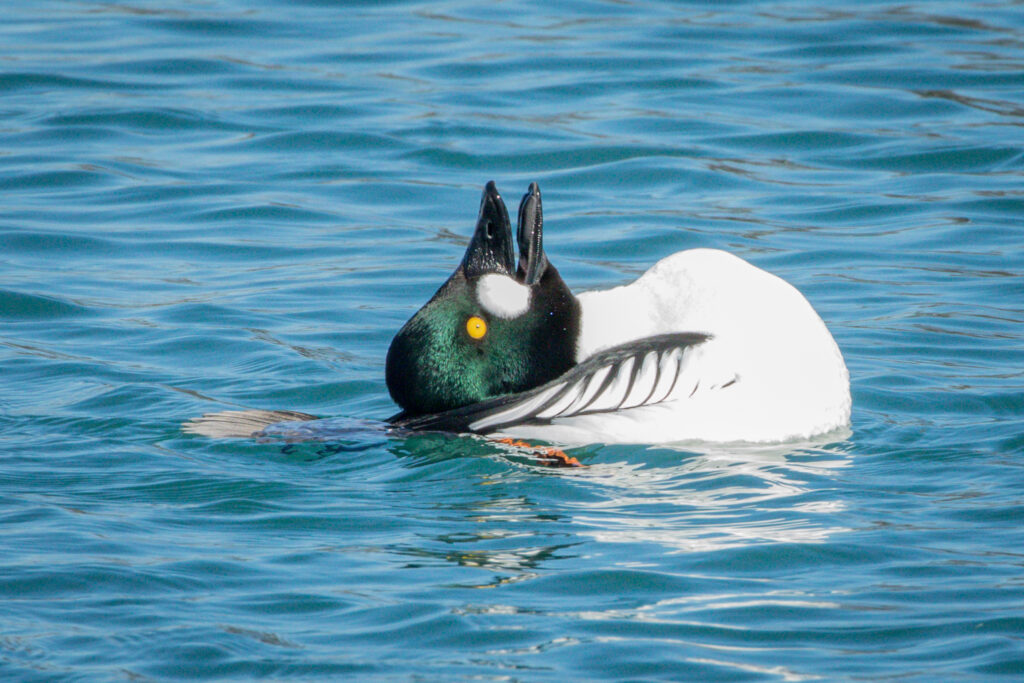 May – Roseate Spoonbill and White Ibis from TidePointe, Hilton Head Island, South Carolina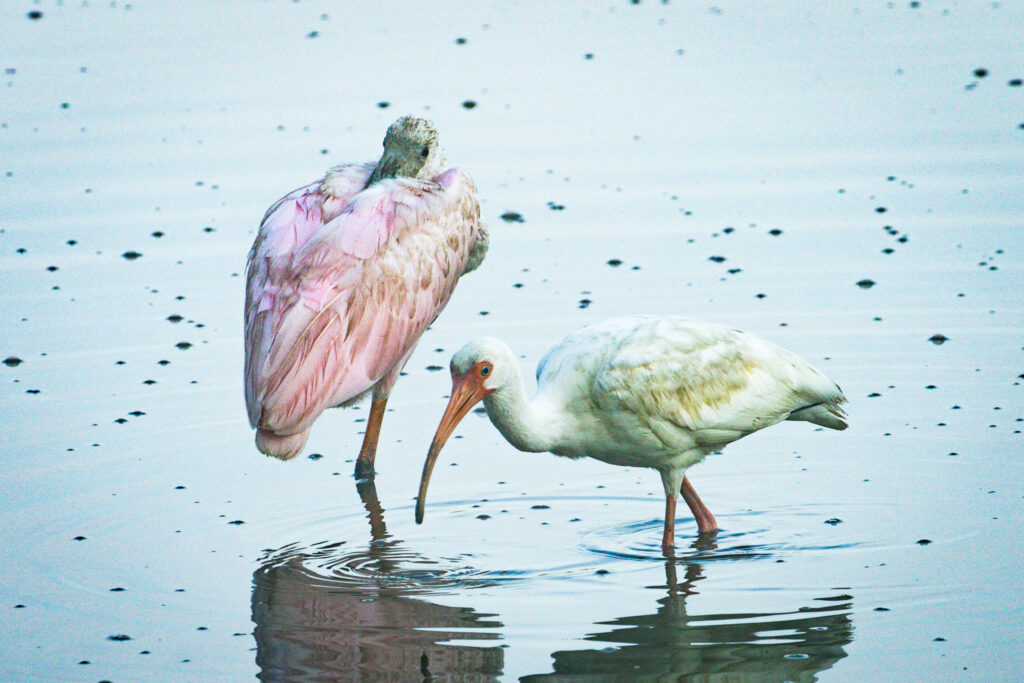 June – American Pelican from Dam 14, Hampton, Illinois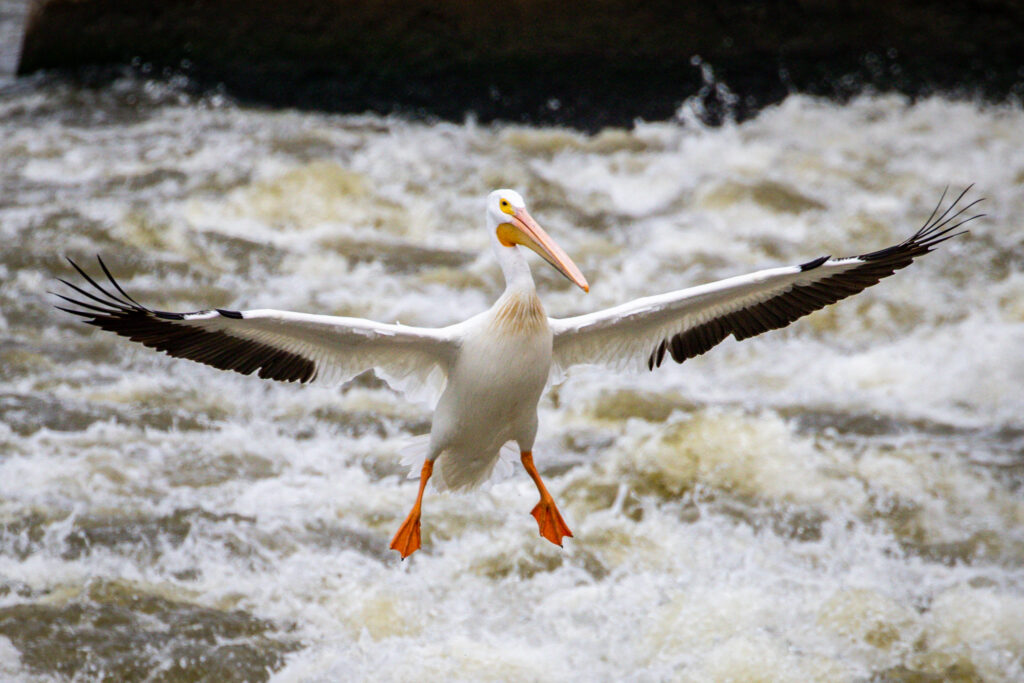 Creating a family calendar is a fun way to share your bird pics with your loved ones.
Stay safe.  Go birding.  Take pics.  Share here.  Repeat.
Mike
---
If you would like to learn more about GreatBirdPics.com Click Here.  Members can post their own Great Bird Pics, create an online gallery of their works, and receive regular emails about bird photography.