Moonrise and a Sandwich Tern on Tybee Island
On a recent trip we stayed on Hilton Head Island, South Carolina and Tybee Island, Georgia.  We were in Georgia with friends to explore Savannah but we love the beach so we stayed about 15 minutes out of town on Tybee Island.  You may think that Savannah is on the ocean but it is actually 15 miles inland sitting on the Savannah River.  Huge ocean-going ships come in and out of Savannah all the time then pass us by on the beach.
Our rental on Tybee island was a few hundred yards away from the beach and we got out there each morning to go birding.  One morning we arrived as the sun rose and the moon set.  It was almost a full moon and I captured a Northern Mockingbird perched on a wire with the moon behind it.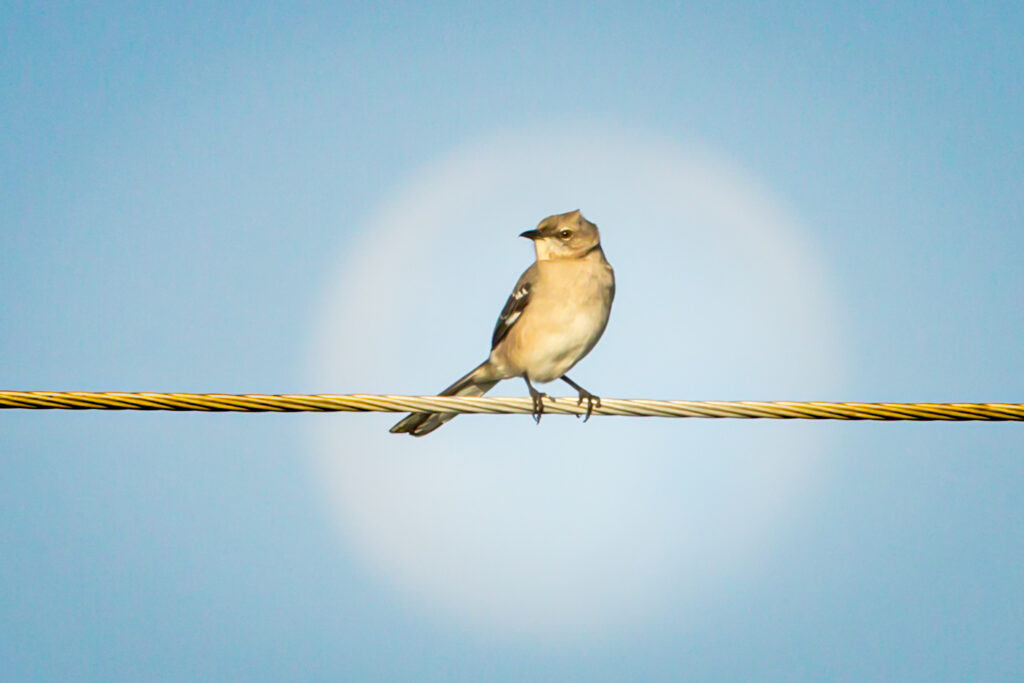 On to the beach.  There was a wide variety of shorebirds there; one of which was a Sandwich Tern.  In fact this was the only Sandwich Tern we saw during our three days there.  It's distinguishing trait is the yellow tip on the end of its beak.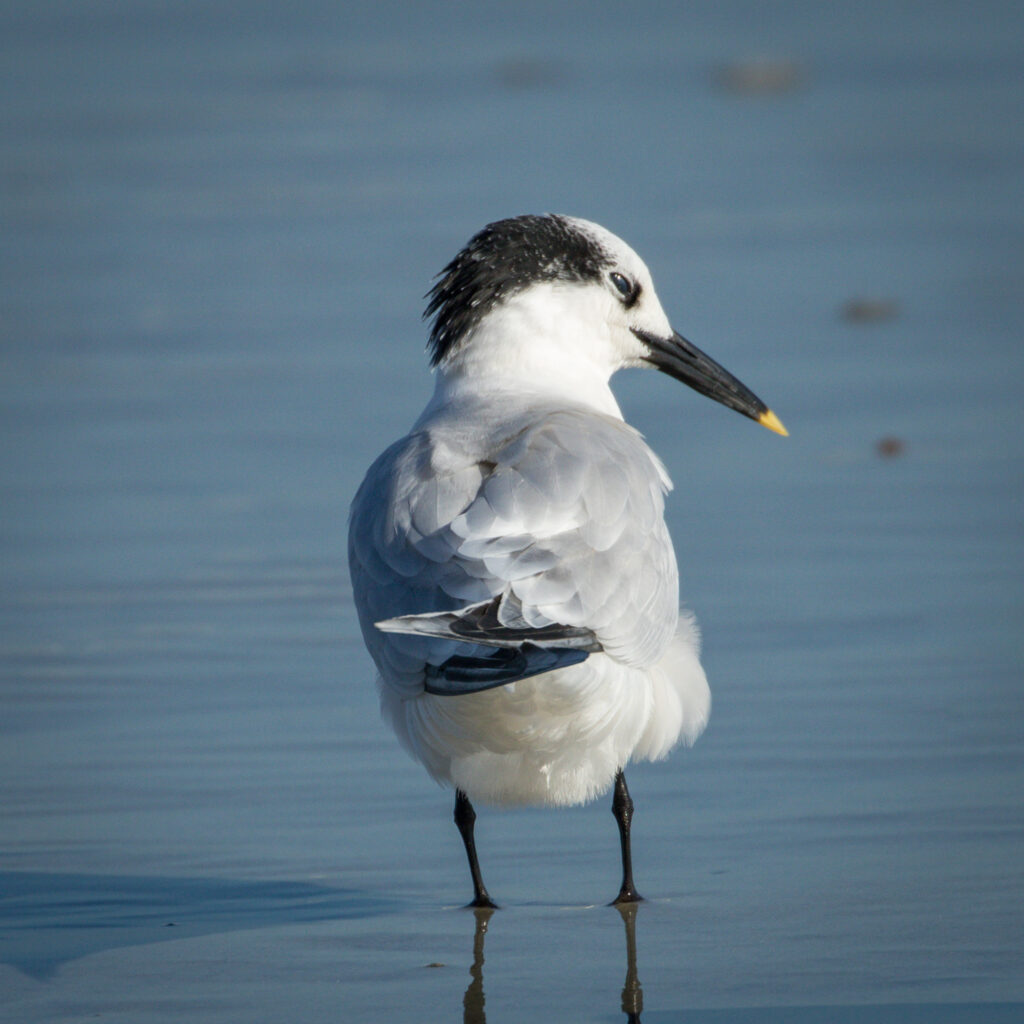 This one stood in the shallow water and spent a lot of time preening.  I like this shot of it all twisted up – wings, tail, and beak all going a different direction.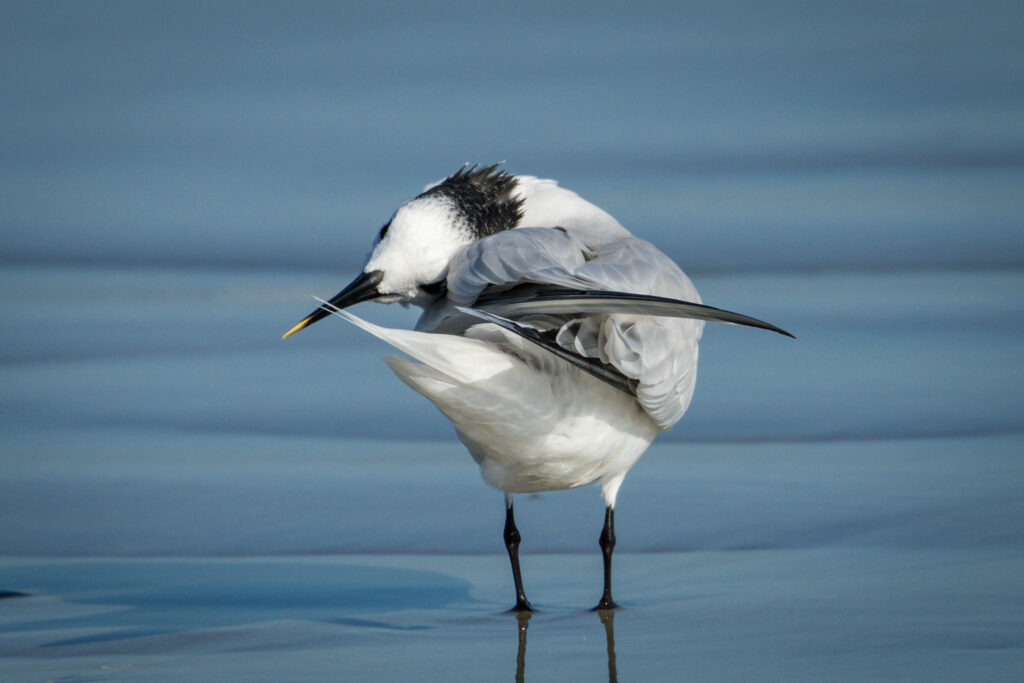 Stay Safe.  Go Birding.  Take Pics.  Share Here.  Repeat.  
Mike  
---
If you would like to learn more about GreatBirdPics.com Click Here.  Members can post their own Great Bird Pics, create an online gallery of their works, and receive regular emails about bird photography.