So Ugly They're Cute
On a recent trip to Florida we stopped at Newton Park on our way to visit our friends Teri and Dennis in The Villages.  Newton Park is located on the southern shore of Lake Apopka.  As we viewed the various waterfowl there we realized that it was mating season for the Common Gallinule.  These striking birds sometimes show up in Chicagoland during the summer but they seem to always be present in Florida.
The Common Gallinule's most distinctive feature is that candy-corn beak – the rest of the bird is mostly black, with brown highlights on the back and some white trim.  A relatively cute little bird.  However the chicks are ugly.  In fact they're so ugly they're cute.  Here'a a pic of a chick following its mom.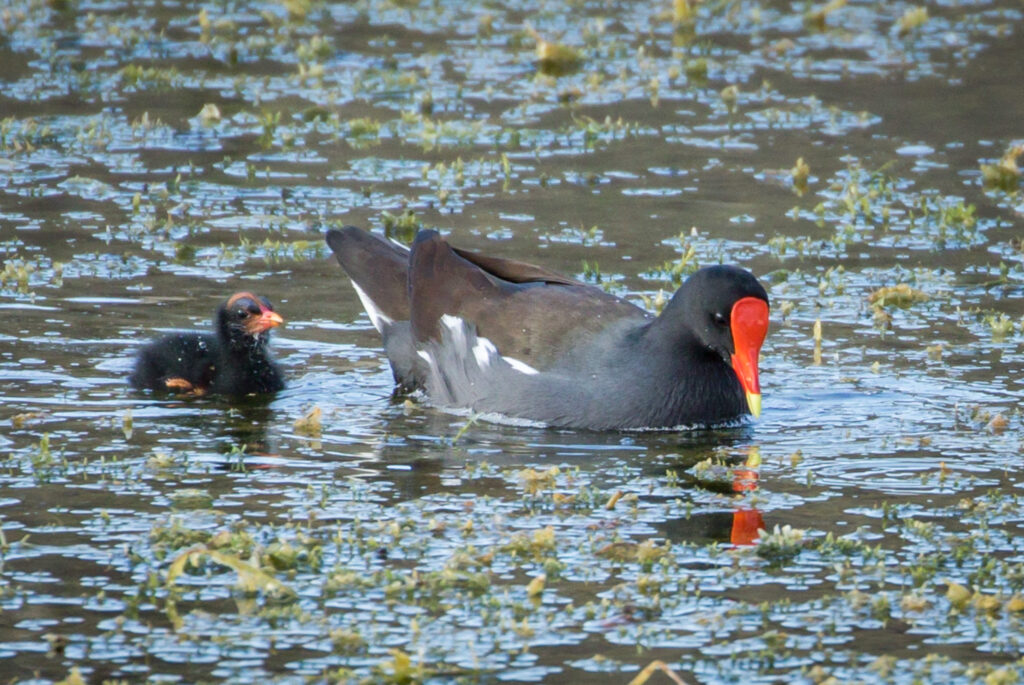 Now for a closeup of the chicks.  They remind me of a couple little old men sitting on a bench.  The scrawny feathers around the head look like an unkempt beard.  You can see the unfeathered wings on the side, which look like claws.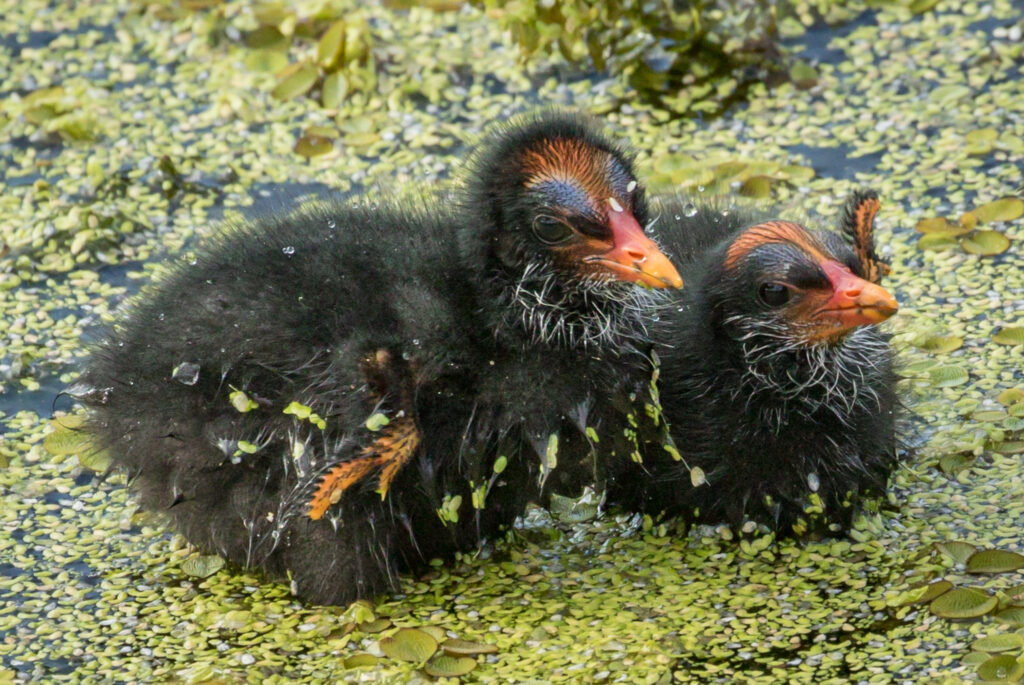 The two chicks approach mom begging for food.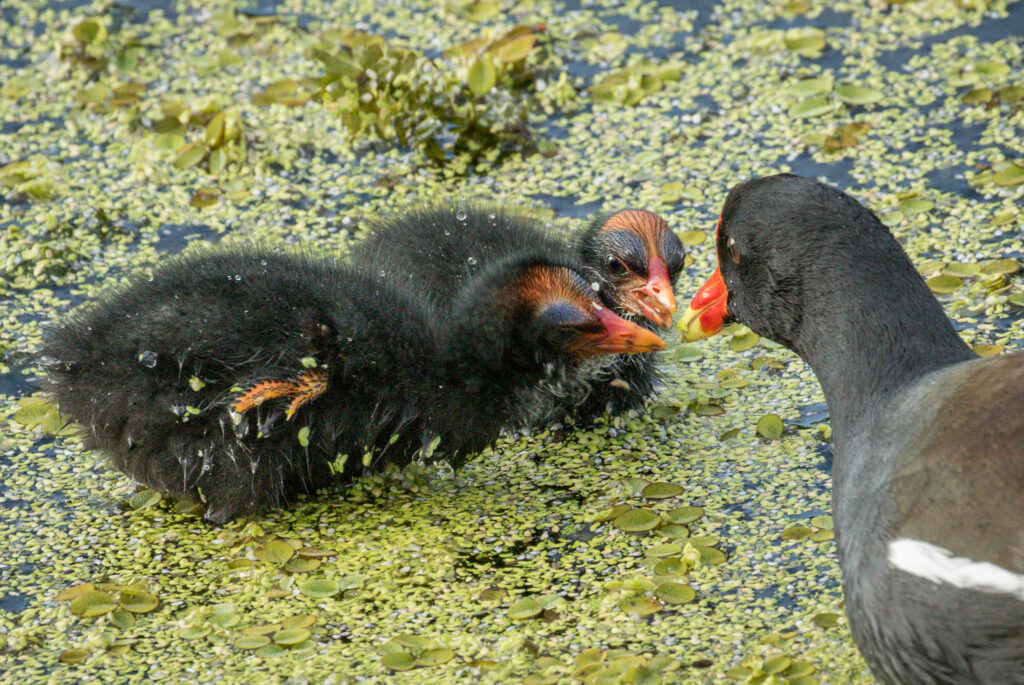 Below is a sequence of mom feeding a chick.  First they approach.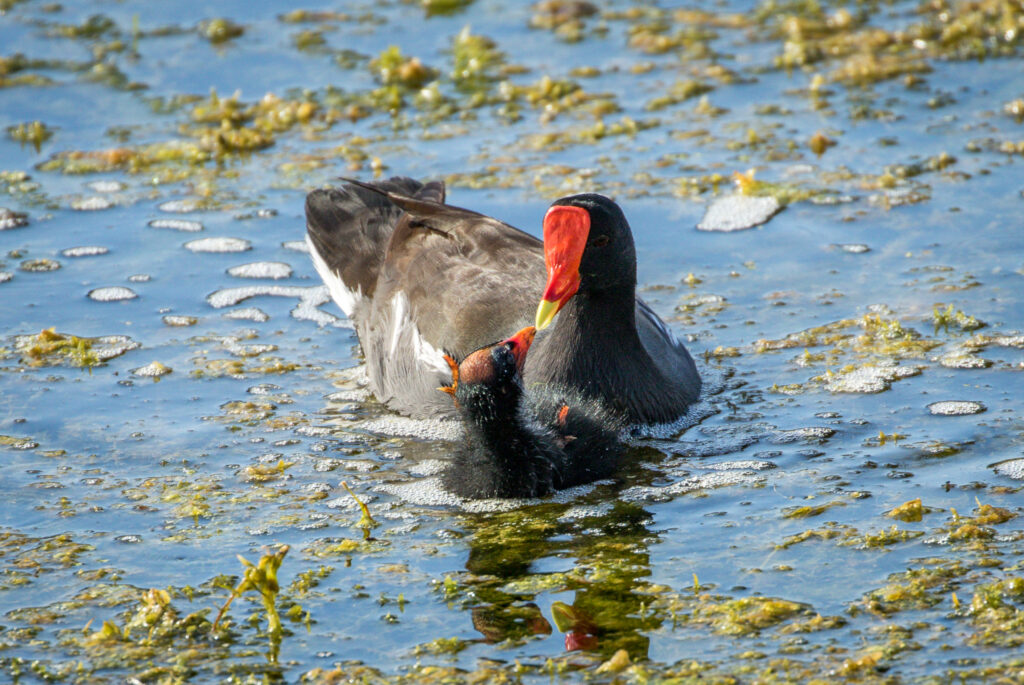 Then mom opens her beak to give the chick access to the food inside.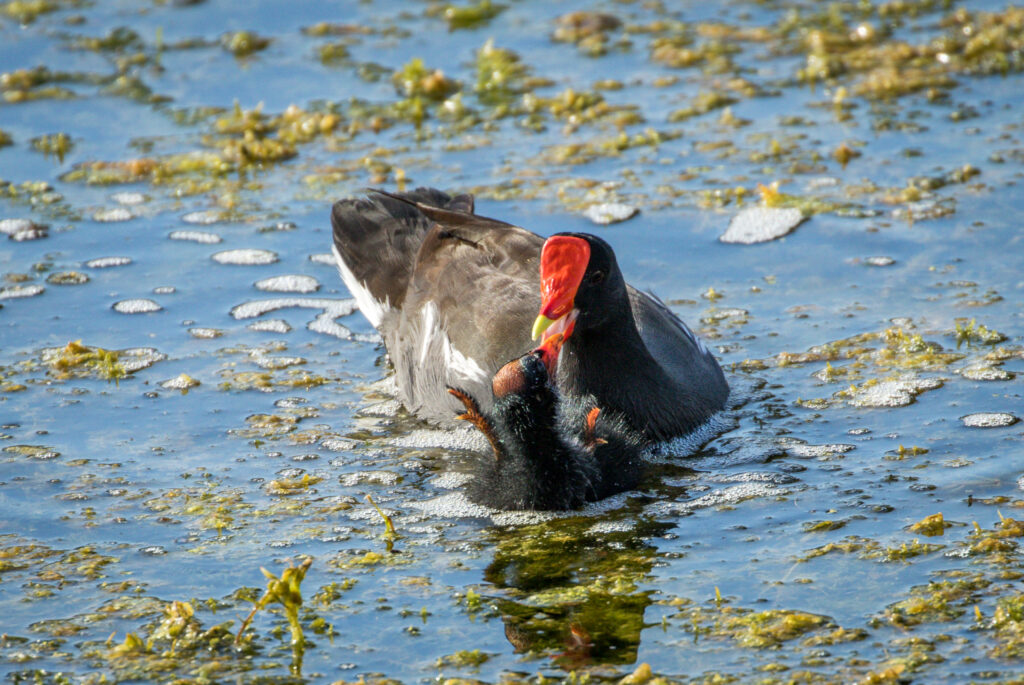 Lastly the chick moves its head as far inside mom's mouth as possible to get the food mom is regurgitating.  Mmmmm!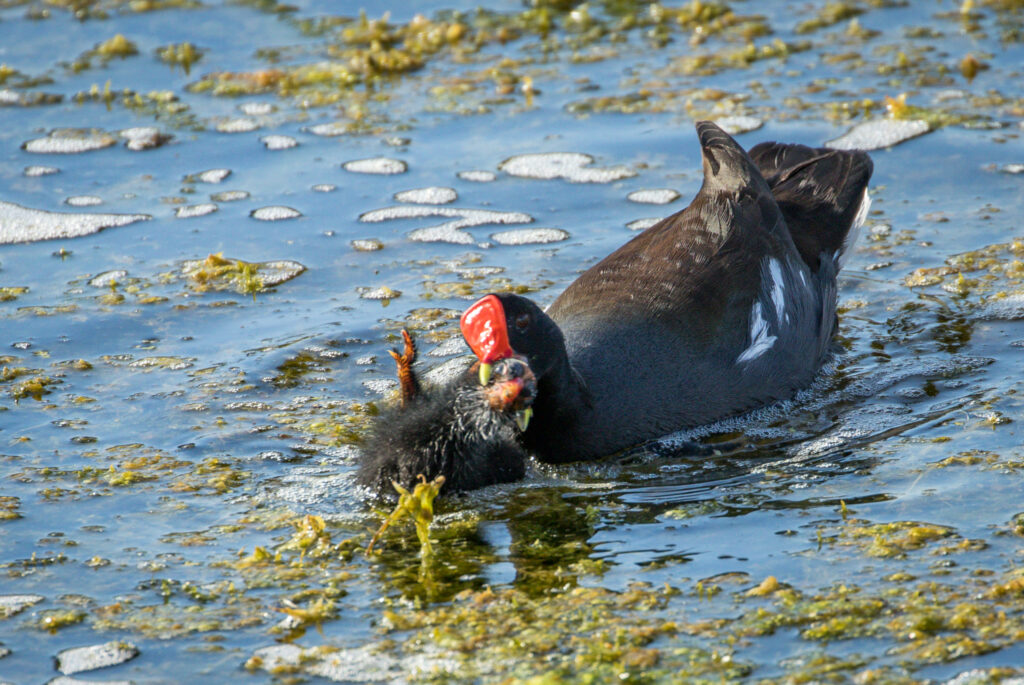 PS – I'm losing the battle of moving my pics from Lightroom into the site – I now have 795 in the queue!  Maybe if I stop taking pictures of birds I'd catch up.  Nah!
Stay Warm.  Go Birding.  Take Pics.  Share Here.  Repeat.  
Mike  
---
If you would like to learn more about GreatBirdPics.com Click Here.  Members can post their own great bird pics, create and online gallery of their works, and receive regular emails about bird photography.