Introducing Mike's Monday Pics!
I really enjoy working on GreatBirdPics.com.  I like seeing all your bird photographs, enjoy reading about where and how you got the shot, and creating the daily emails.  Because I prefer showcasing your bird photographs and it takes some time to publish each post I tend not to feature my own pics.  What I have been doing is placing pics I like in a folder titled, "Future GreatBirdPics Uploads" hoping I have time to get them uploaded to the website.  As of today I have 554 pictures ready to put into GBP – and growing each time I go out!
So as of now I am going to devote Mondays to my pics.  I figure if I do ten each Monday I should be through them a little over a year from now.  So I better get going!
Do you recognize this rope?  Yup, it's one of the ones used at Montrose Point to keep everyone from trampling down all the dunes and vegetation.  This particular rope is in front of a bluff of sand where Bank Swallow like to nest.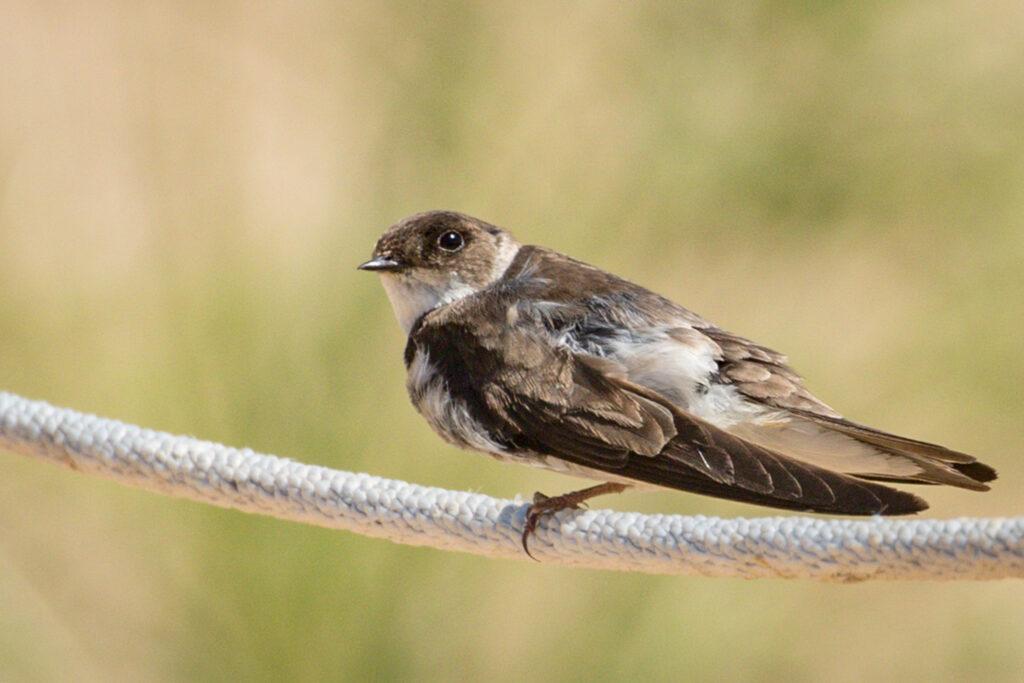 A small group of Black-bellied Whistling Ducks were spotted in a lake in Bloomington, IL which is about 90 minutes south of us.  It was a hot day (July 4th) and we had to walk around the lake to get to the ducks.  They are usually found in Florida and Texas so they were rare for out area.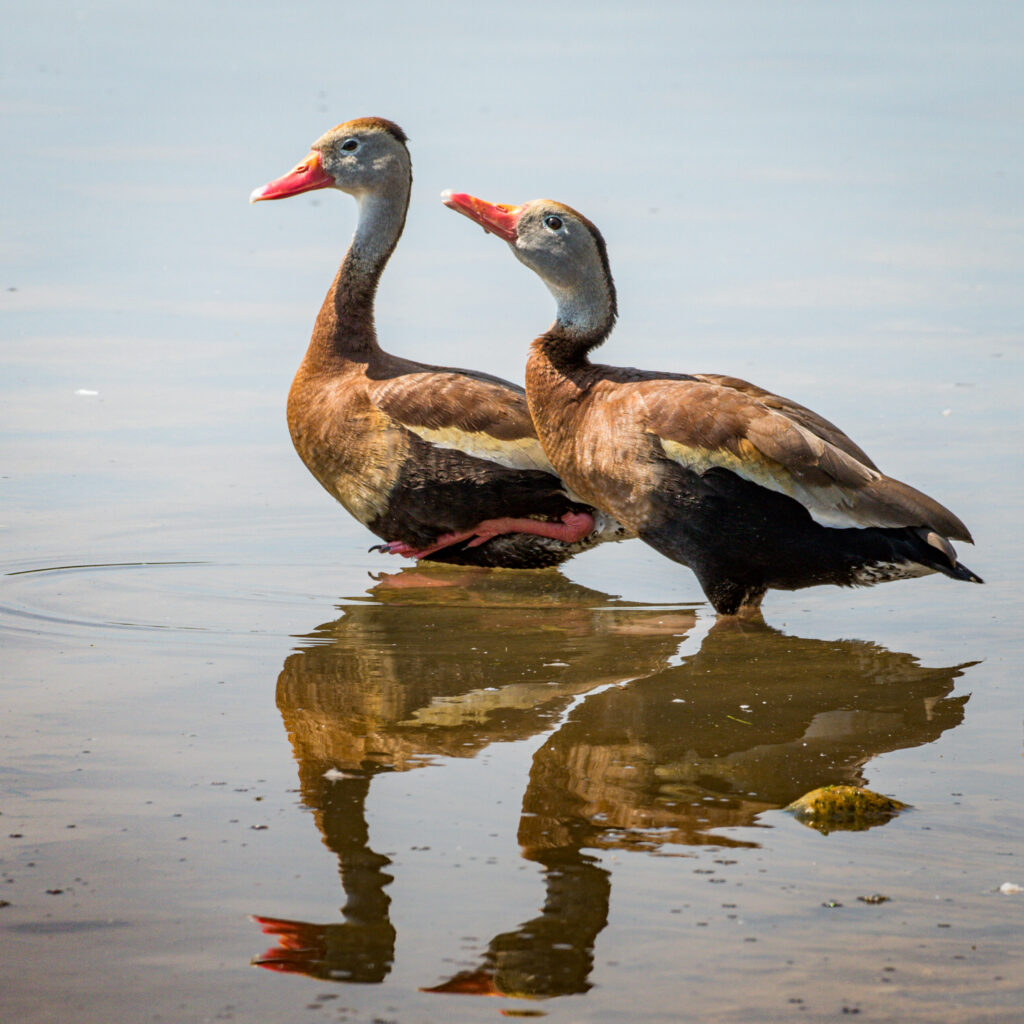 We usually associate the Indigo Bunting with a deep blue color.  That's the male – not so with the female.  We don't see the female as much so when this one was on the path in front of us I had to take a shot.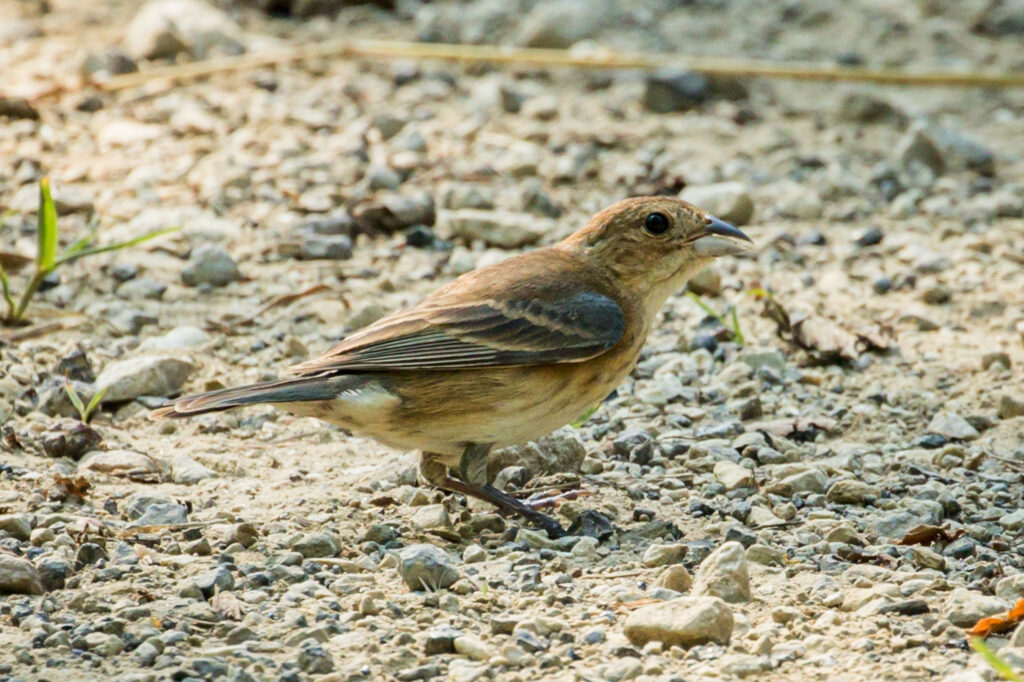 When a Prairie Warbler was spotted next to the path in nearby West Chicago, we had to see if we could find it.  The first time it came by us we barely saw it.  It flew back a few minutes later and got this shot of it.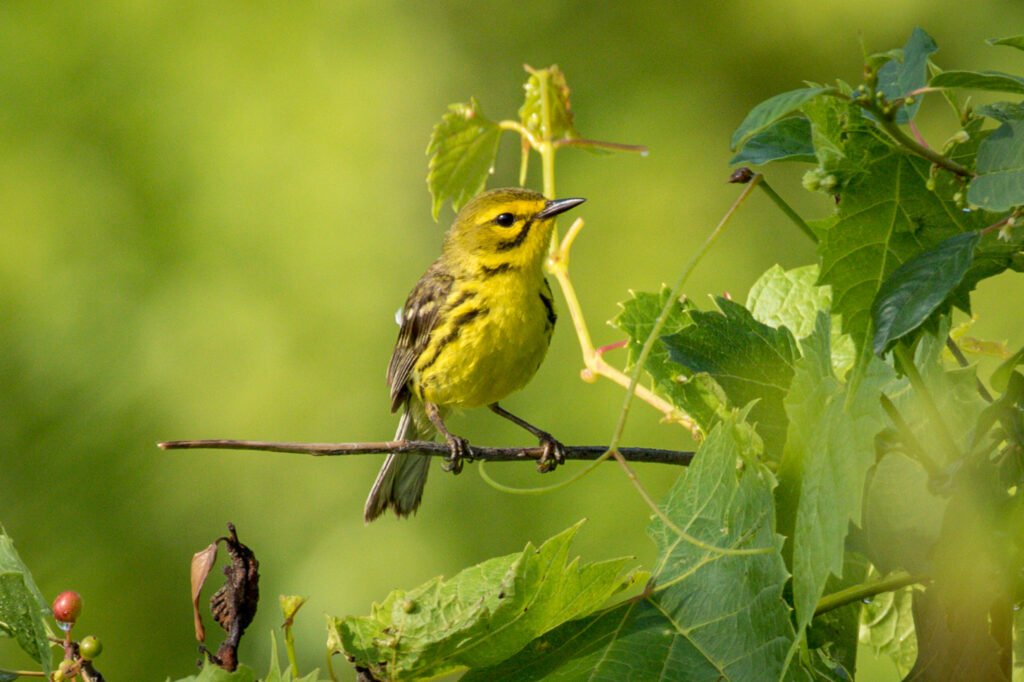 I lover redheads – not those redheads – the bird ones.  We saw this one with birding buddy Mark at his favorite site, Cap Sauer.  It seems like we are find more of these beautiful birds in more locations than ever before.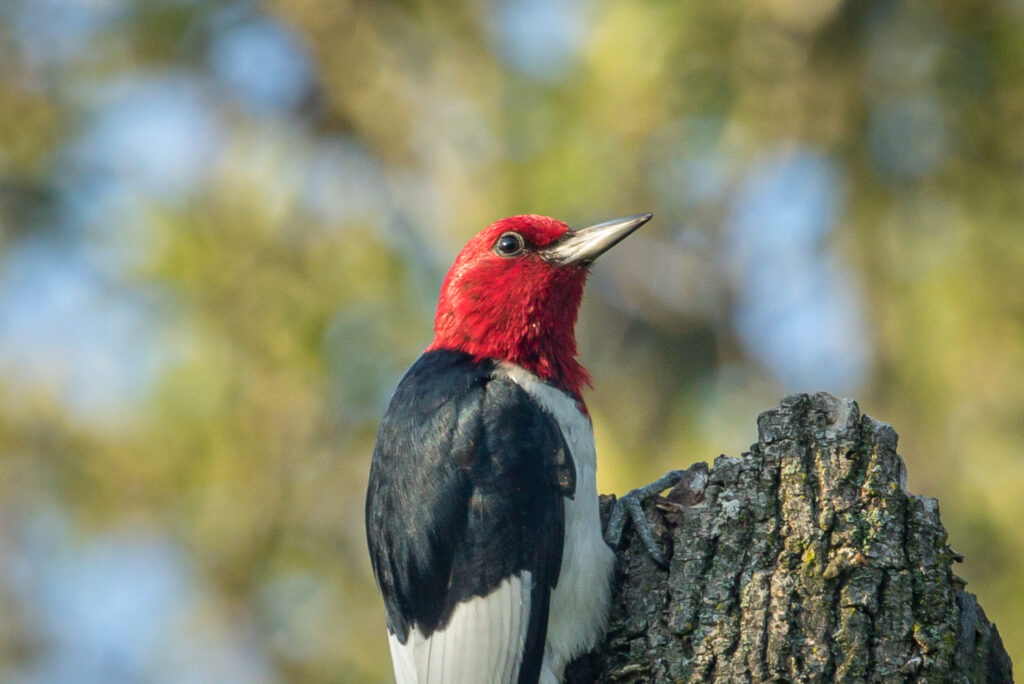 Swans can be tough to ID.  There are several kinds that come through the midwest that are large, white, and have a black beak.  This one is of a Tundra Swan.  If you look closely you'll see a hint of yellow at the base of its bill, near the eye.  That helps to ID the Tundra.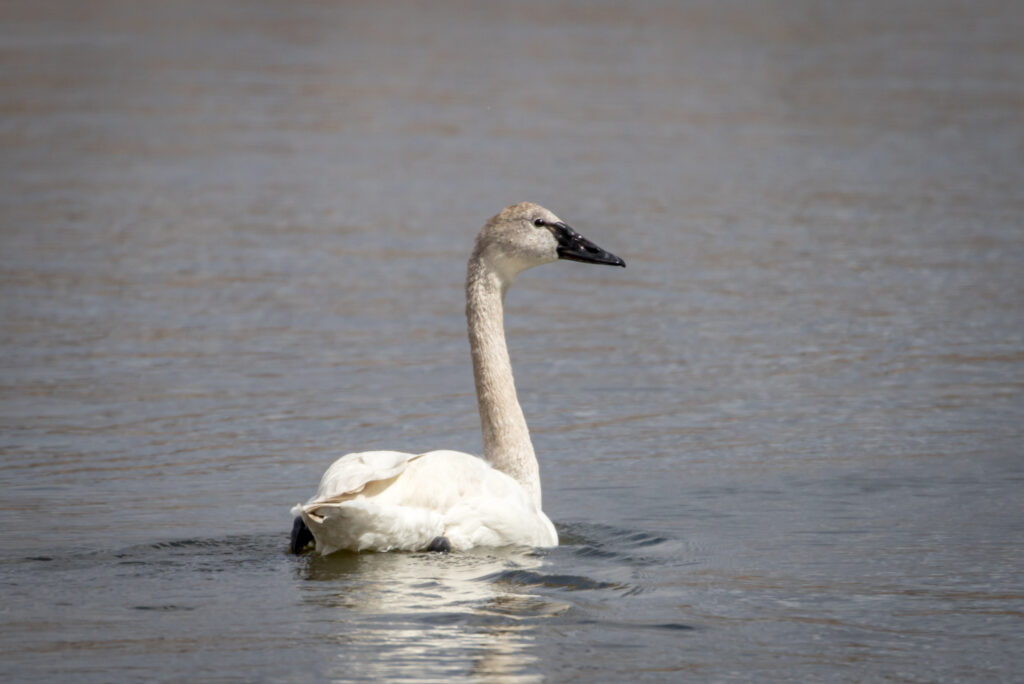 Hope you enjoyed our first batch Mike's Monday Pics.  Only 544 left!
Stay Safe.  Go Birding.  Take Pics.  Share Here.  Repeat.
Mike
---
If you would like to learn more about GreatBirdPics.com CLICK HERE.  Members can upload their own GreatBirdPIcs, communicate to other members, and receive regular emails about bird photography.