Mike's Monday Pics – Pagosa Springs, CO
A year ago Karen and I were in Pagosa Springs, Colorado.  Played some golf, checked out the hot springs, did some birding.  Here are a couple of pics from that trip.
First off, several shots of a Pine Siskin feeding on the seeds of a thistle plant.  I couldn't get enough of this bird as it searched for the seeds within the fluff.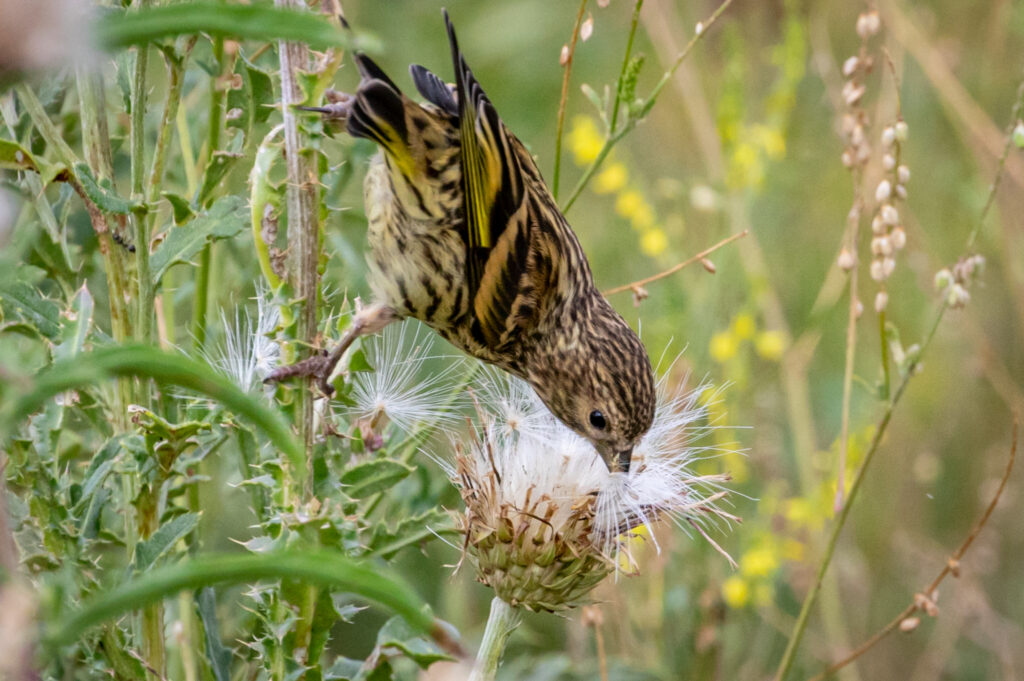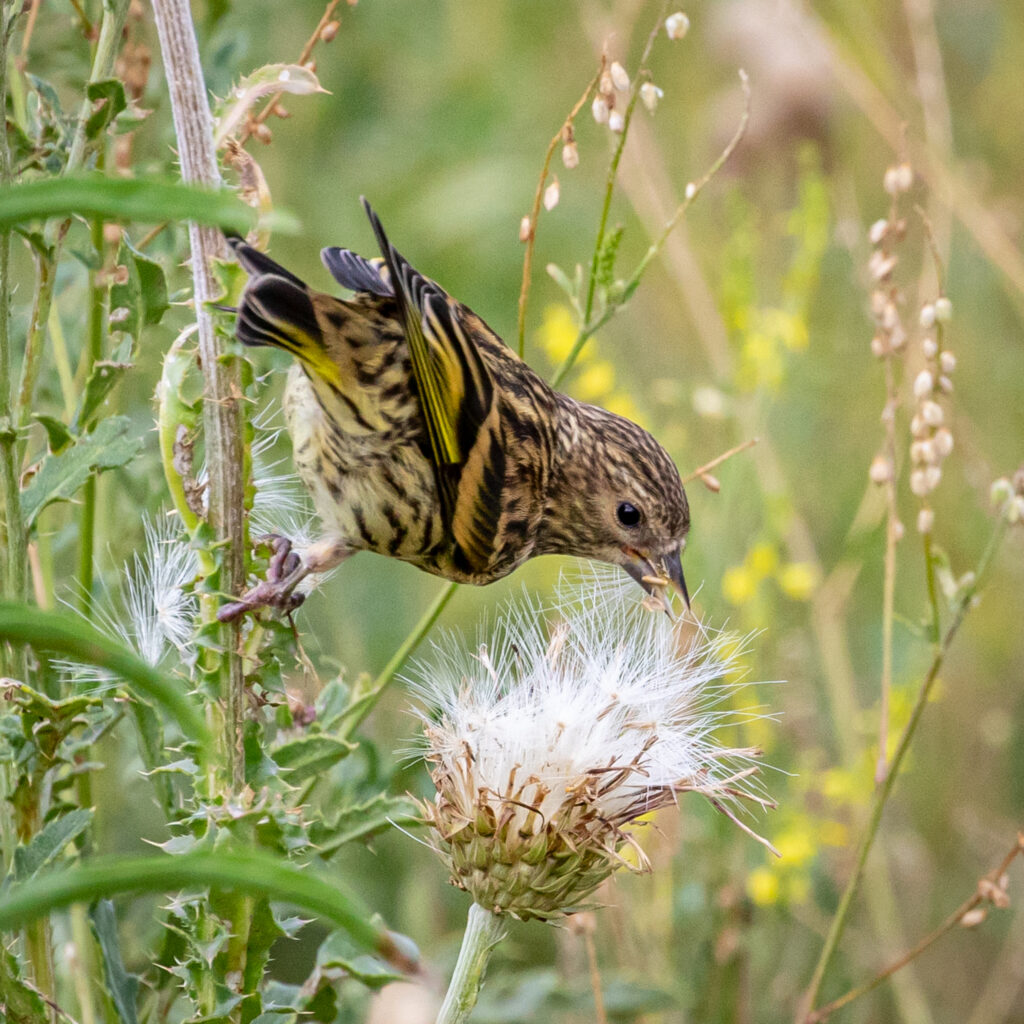 A Yellow-headed Blackbird rested on some willowy leaves alongside the road.   I enjoy seeing these birds with their yellow head contrasting with their black body.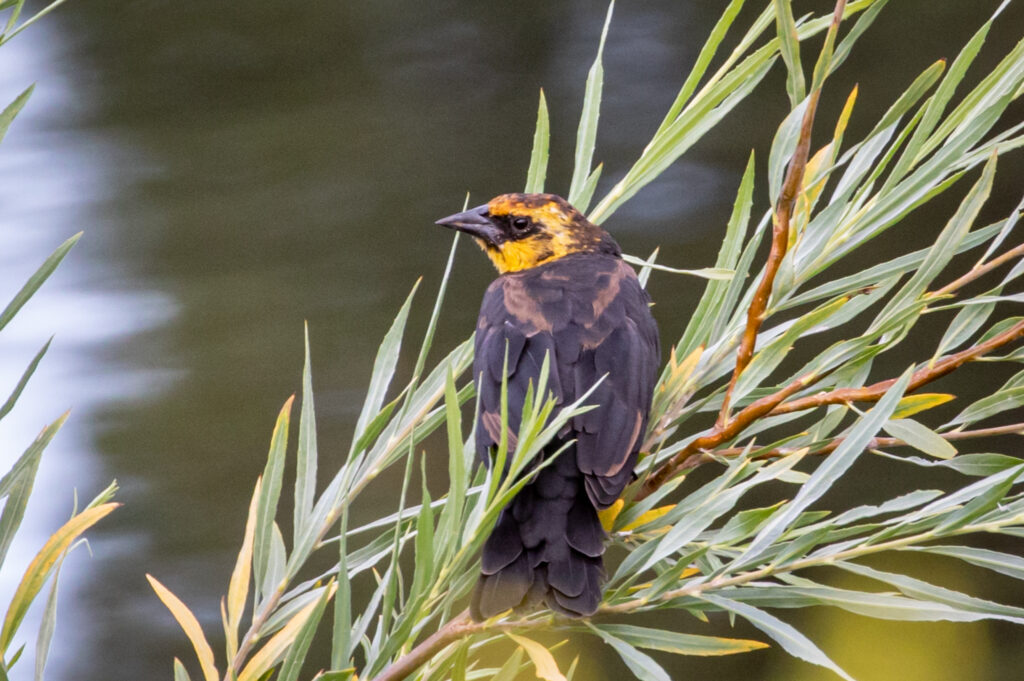 Now a larger bird – a Black-billed Magpie on the ground in a local park.
Finally, a Calliope Hummingbird searching for nectar in this blooming thistle plant. Can you spot the bee searching there too?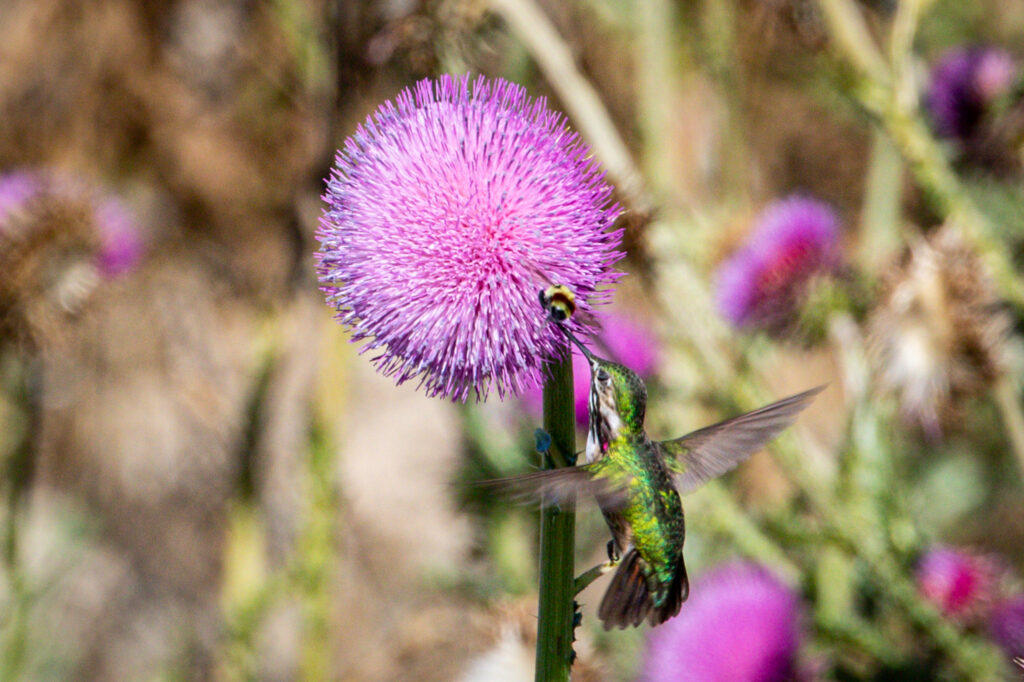 Hope you enjoyed Mike's Monday Pics.  Only 522 left!
Stay Safe.  Go Birding.  Take Pics.  Share Here.  Repeat.
Mike
---
If you would like to learn more about GreatBirdPics.com CLICK HERE.  Members can upload their own GreatBirdPIcs, communicate to other members, and receive regular emails about bird photography.