First Warbler of the Season
Fall migration has begun!  First are the shorebirds: Lesser and Greater Yellowlegs, Least Sandpiper, Pectoral Sandpiper, and other sandpipers.  What we most look forward to are the migrating warblers.  Some warblers were reported in our area recently so we set out to St. James Farm to see if we could find some.  We were richly rewarded when we found a Yellow-throated Warbler!  These gorgeous birds are rather rare, in that we don't see many of them, so to find one as our first migrating warbler of the season was spectacular!  I managed to get a couple of shots of this striking bird: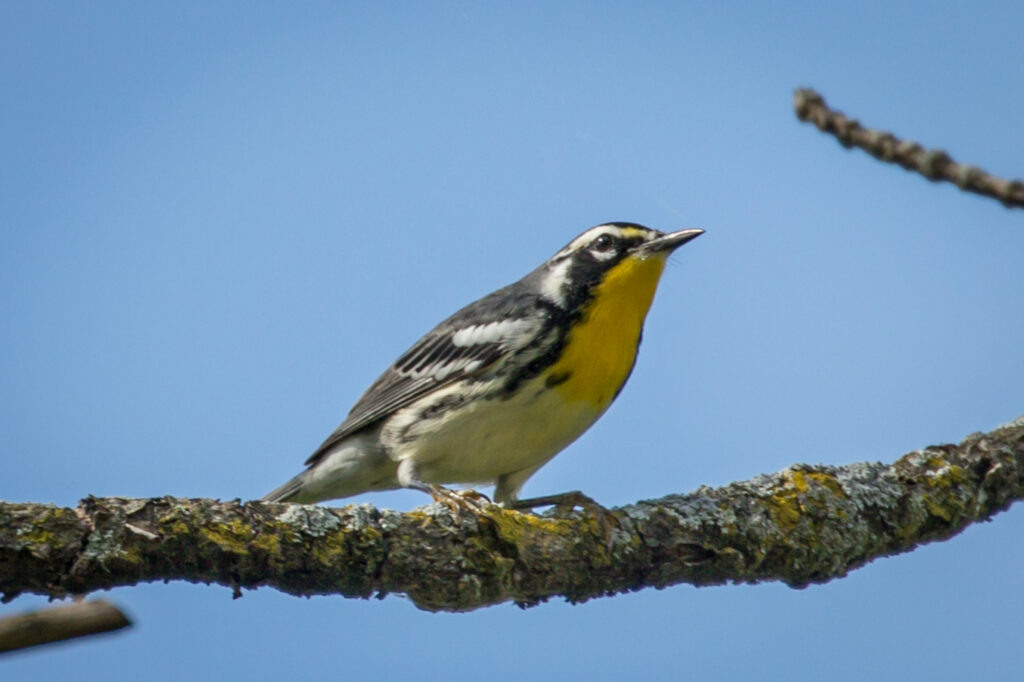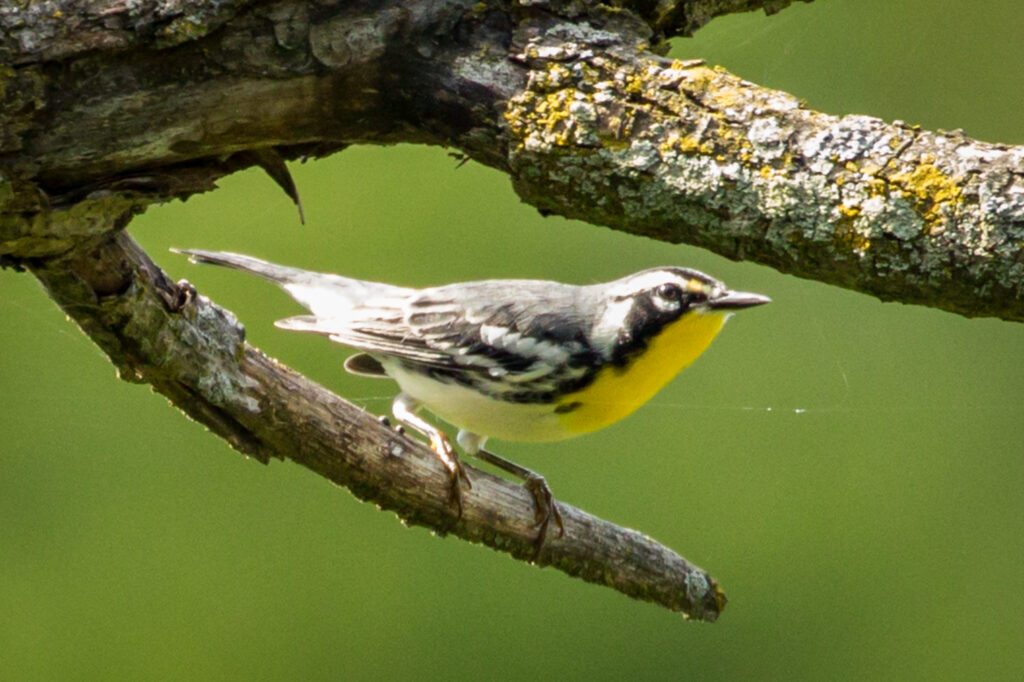 We were also able to find a Bay-breasted Warbler later on (no pics) but warbler season is on!
---
If you would like to learn more about GreatBirdPics Click Here.  Membership is free and members can post their own great bird pics, create an online gallery of their works, and regularly receive emails about birds and bird photography.