Youngsters
As we traveled around in search of birds this fall we came across several immature ones.  Take a look:
This immature Red-headed Woodpecker is too young to have developed its bright red head yet.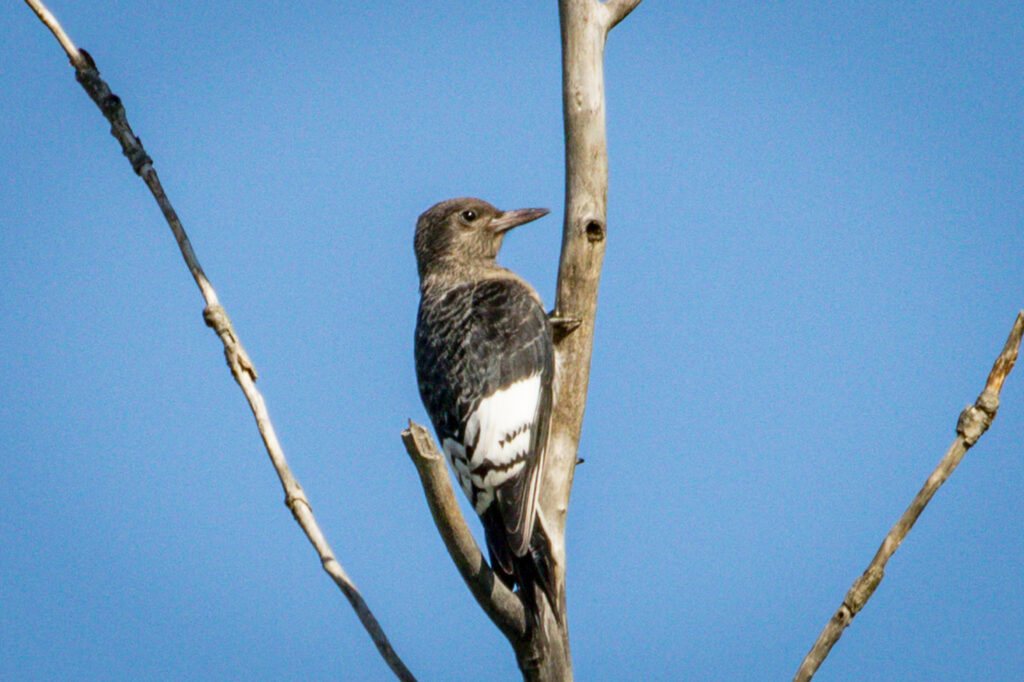 This immature Common Grackle is changing from the immature brown to the adult black.  The iridescence of its feathers is already present.  Grackles always look mean to me.
While walking around the marshy area of Lyman Woods we came upon a small group of young Wood Ducks.  This one appears to be a female because of the appearance of a white circle around the eye.  My eye caught the blue patch on the wing.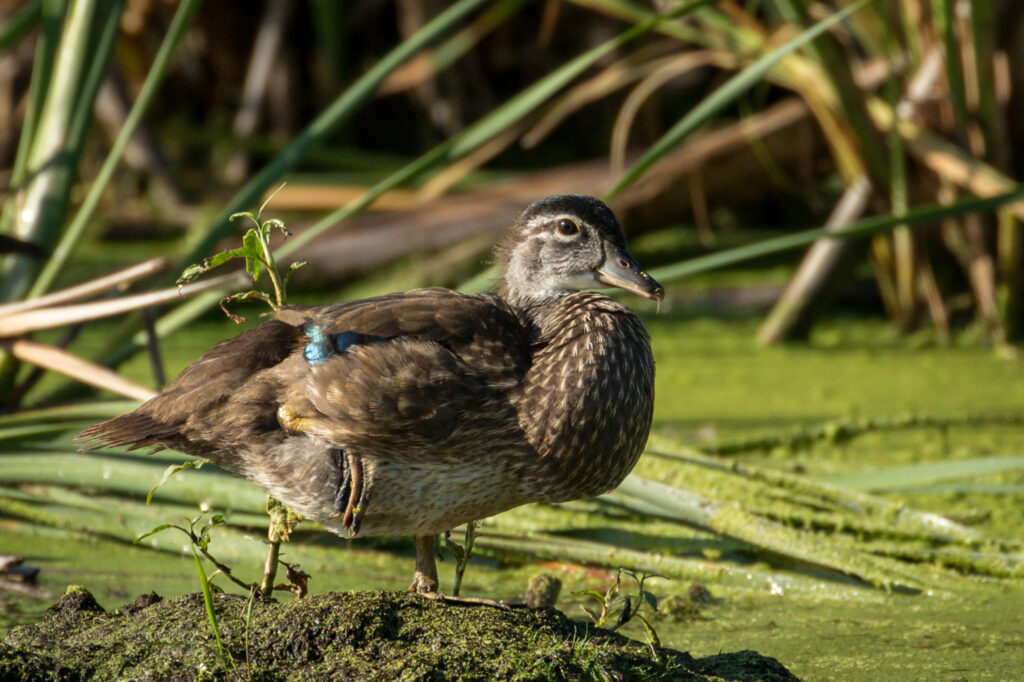 ---
Click Here to learn more about GreatBirdPics.com.  Membership is free and members can post their own great bird pics, create an online gallery of their works, and receive regular emails about bird and bird photography.