Bounces and Birds
First off let me alert some of you about a glitch somewhere in the email system.  Starting last week Monday or Tuesday and continuing through the rest of the week 14 members' emails were placed in a "Bounced" file on the email site.  Bounced means that the system tried to send the email but was unsuccessful – after three tries the system changes the status of the email address to "Bounced" and will not send any more to that address.  When I discovered this I went into the system and changed the status of those emails to "Active".  Let's hope this one gets through.
Now on to birds.  As you recall I'm am working through my backlog of pics so today I'm sharing pics taken just over a year ago while in Holland, Michigan.  The Stu Visser Trail is a favorite of ours as it takes you around small ponds and along a stream for about three-quarters of a mile.  The setting is beautiful and the birding there is usually very good.  Here's a couple of pics from one of our walks there.
We start off with a couple of a Green Heron.  These small herons can be found perched along riverbanks and ponds.  Their huge feet allow them to walk along the edge or on top of the vegetation there.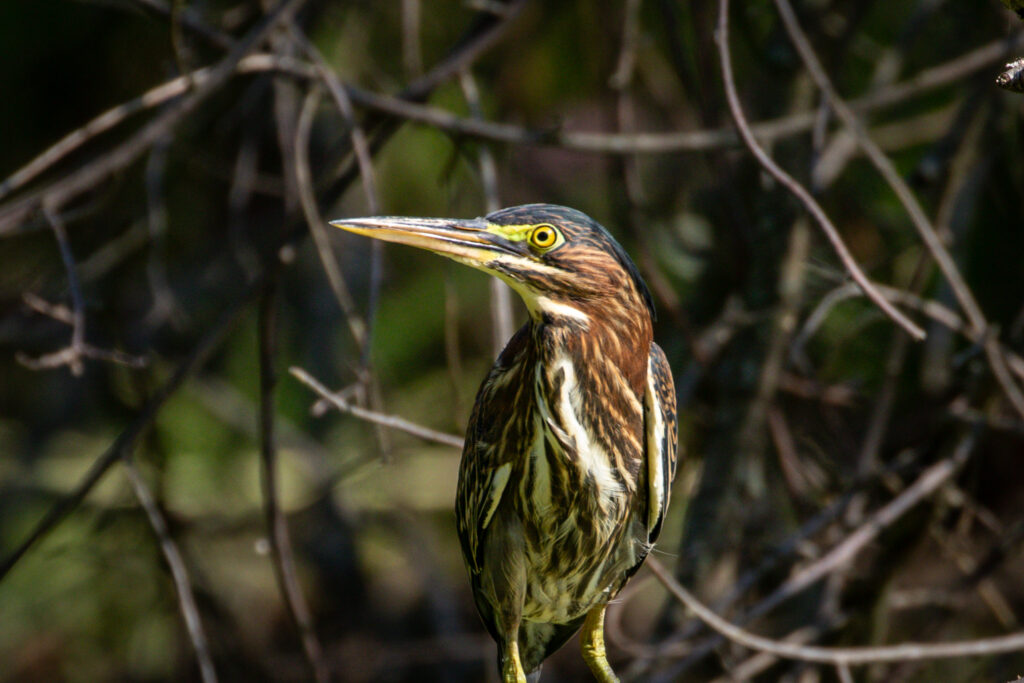 There are some lookout points along the boardwalk through the park which have split-rail fencing to keep you from falling in.  We were lucky enough to see this Gray Catbird sitting atop of one of those fence posts.  These birds can be very noisy but they spend most of their time buried in the middle of bushes, making them tough to see.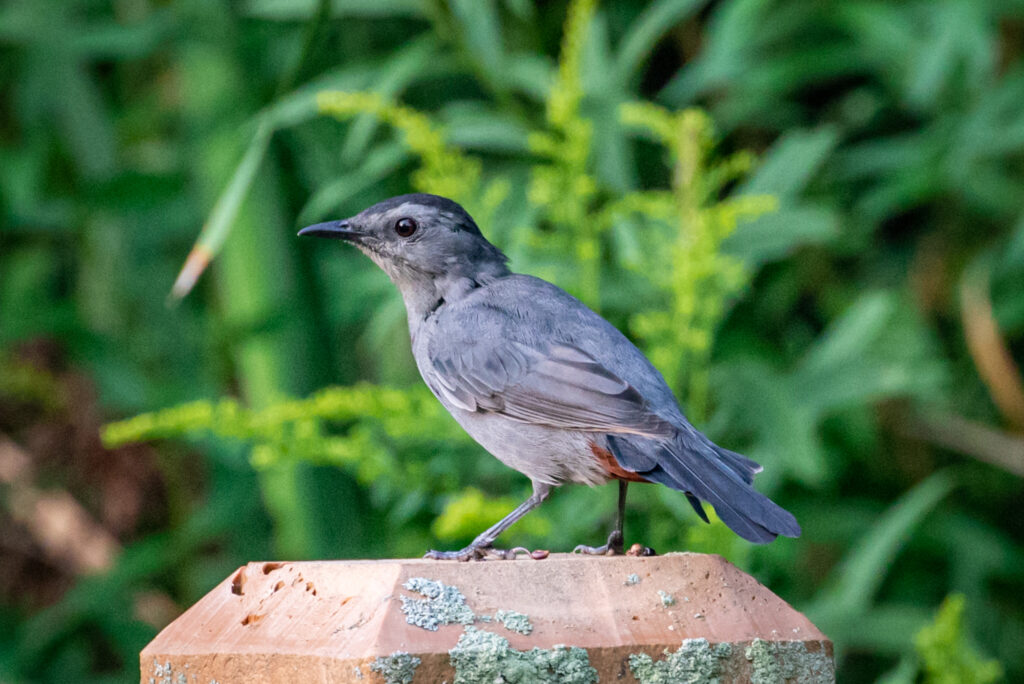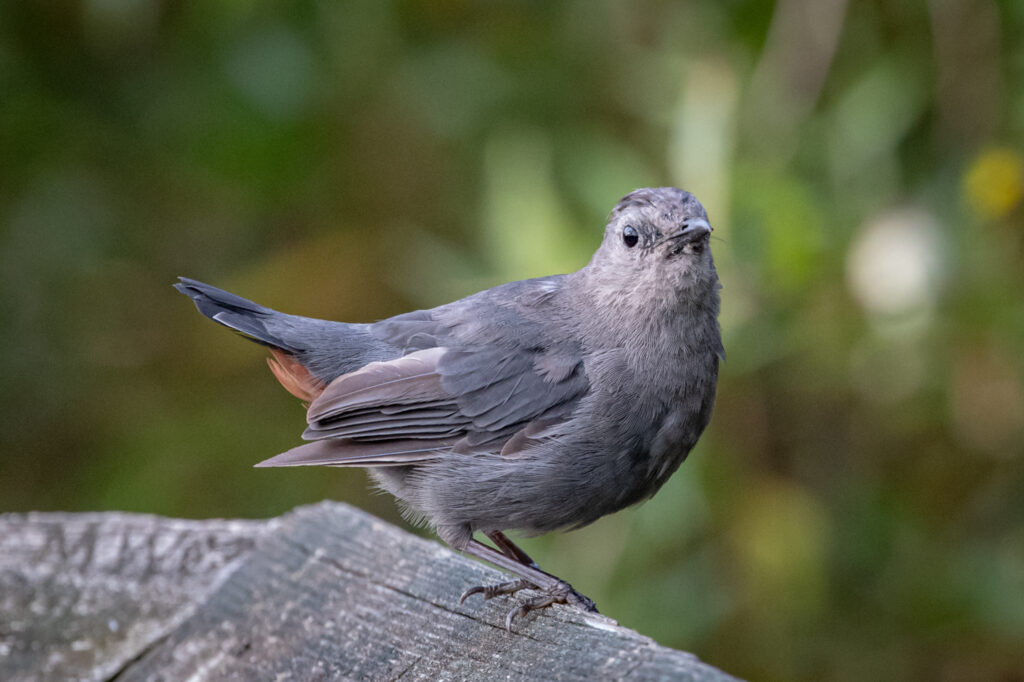 The most unusual sight of this boardwalk was that of a Common Nighthawk.  As their name implies these hawks are night hunters and are usually roosting during the day.  So it was a surprise to see this one flying over the stream at 9 in the morning.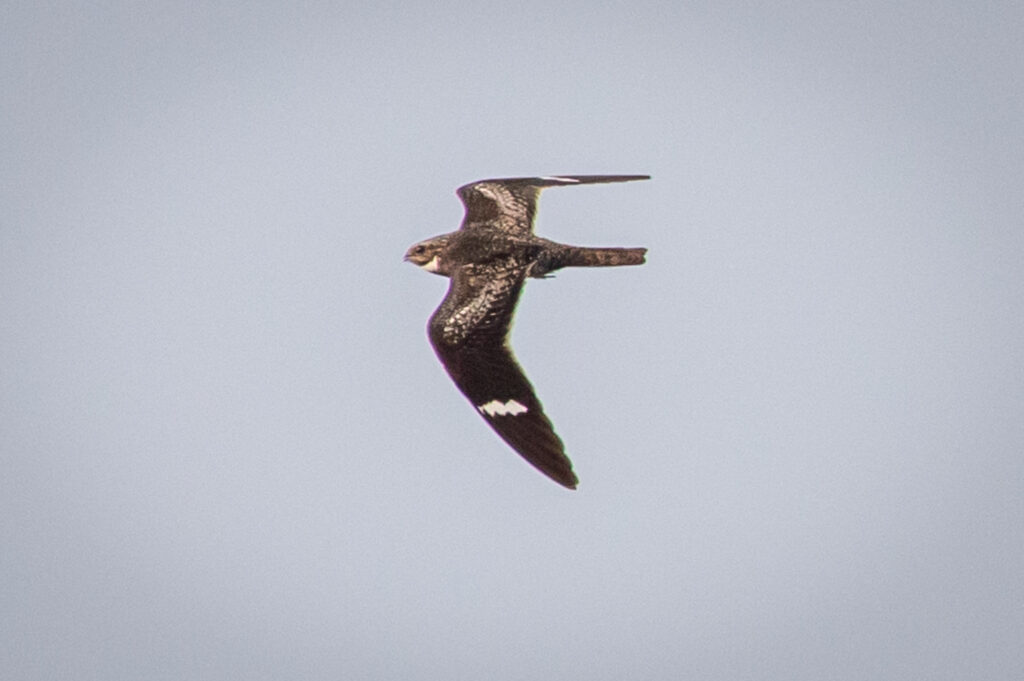 There – now only 484 more pics to go (unless I find some in the over 2,000 pics I haven't process yet from the past month).  Oh well, it gives me something to do this winter.
Stay Safe.  Go Birding.  Take Pics.  Share Here.  Repeat.
Mike
---
If you would like to learn more about GreatBirdPics.com CLICK HERE.  Members can post their own Great Bird Pics on the site, communicate with other members, and receive regular emails about bird photography.