Change in Background
Before we begin today's pics, some of you may have been asking yourself, "I thought he was traveling and too busy to send these emails."  As you are reading this, I was supposed to be on a backpacking trip in the wilderness of the Sawtooth Mountains in Idaho. Last Saturday a wildfire was spreading in the area and National Forest Service shut down access to the entire area.  Bummer.
On to today's pics, which were taken as we in one of our favorite birding spots, Lyman Woods.  Within a relatively small area there is a variety of habitats so you never know what you will see there.  As we followed the trail next to the marsh a Ruby-throated Hummingbird swirled by and then perched on a nearby branch.  Good light, nearby, and perched is a recipe for a GreatBirdPic so I snapped away.  Here's one of the shots: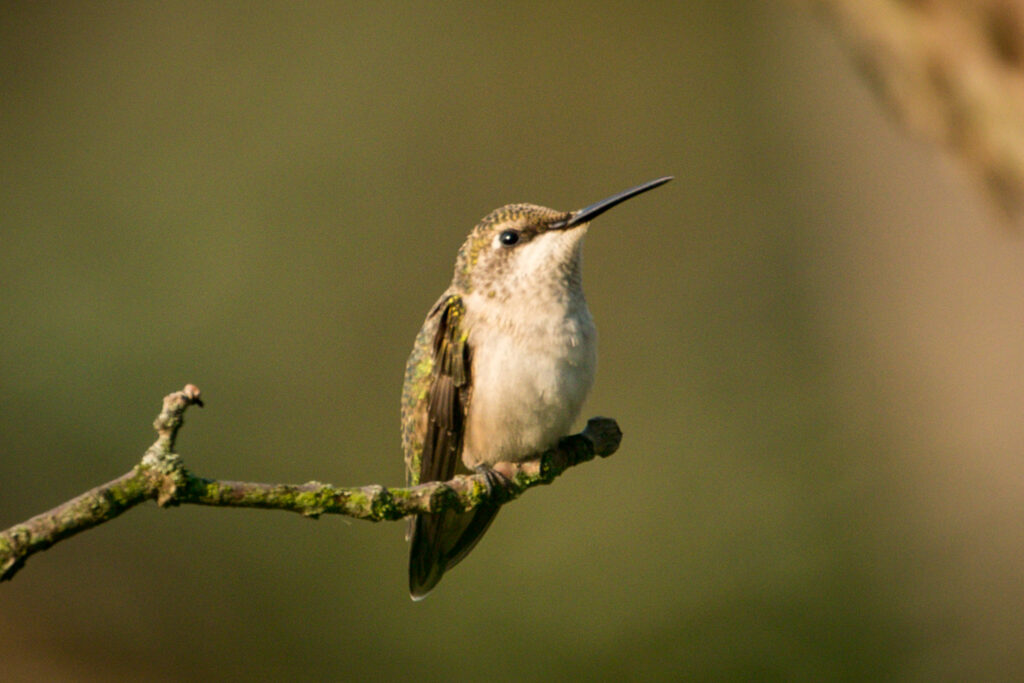 I was lucky – the hummer stayed perched for a few seconds.  As I took the above picture I noticed out of the corner of my eye a colorful vine wrapped around a nearby tree.  I carefully moved to my left about 6 feet and the hummer remained perched, catching its breath.  Finally the vine leaves in the back came into view behind the hummer and I clicked a few more pictures like the one below: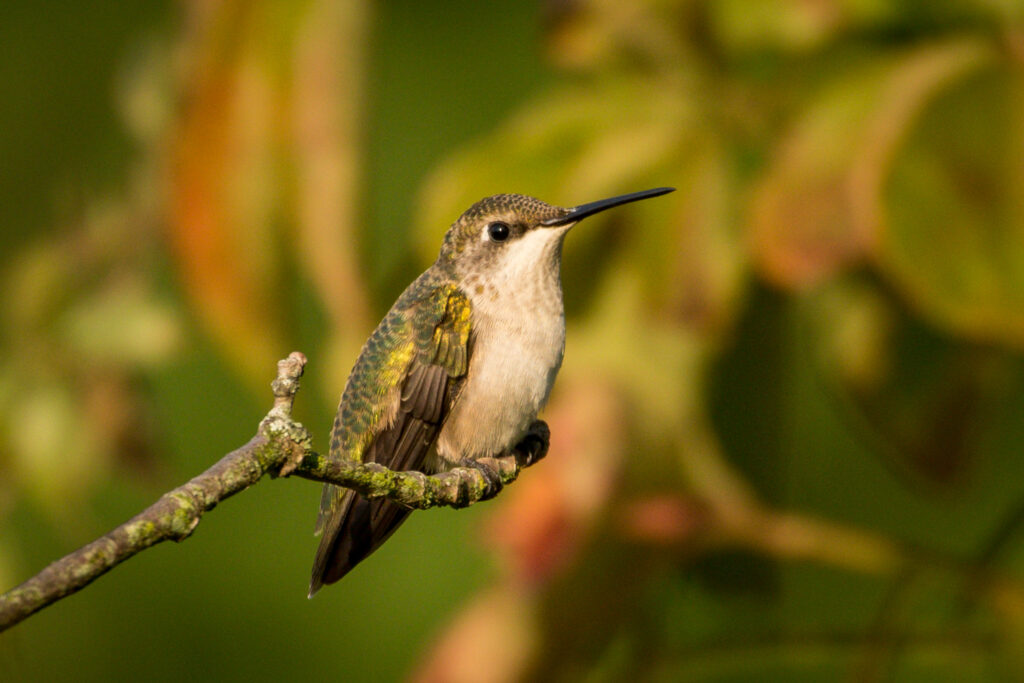 It's virtually the same shot, but by being aware of not only the bird but the background I was able to position myself so the colorful vine leaves created an interesting backdrop for the shot.  I'll admit, I was lucky to have the hummer perch for more than 4 seconds.  The additional time allowed me to scan the vicinity and spot a better shot.  Try it next time you are taking pics of a perched bird – see if a slight position change can improve your shot.
---
Click Here to learn more about GreatBirdPics.  Membership is free, and members can post their own great bird pics, create an online gallery of their works, and receive emails about bird photography and birds.