It's fall so it's off to Montrose we go to look for warblers and other migrants.  We usually go down on the weekend to avoid the workday traffic and can make it there in about 40 minutes.  It's usually worth the trip because it has such a variety of birds there on a regular basis.  The migrants flying south for the winter approach the great city of Chicago and look for a patch of green to land on – Montrose is one of the few available.
Although we did see several types of birds there I wanted to share just a couple of the warblers.  If you look carefully they will look "soft".  This usually means the photo isn't in focus but in this case I had to use Lightroom to remove a lot of noise (remember I've started shooting pics at higher shutter speeds, which can increase noise).  The ISO for these pics ranged from 4,000-6,400 (ideally you want the ISO at 100).  Lightroom's denoise adjustment works OK but it tends to take the sharpness out of the image.  Here's a couple that you see see are "soft":
This Magnolia Warbler appears to be reaching for one of the large red berries to eat.  Instead it is searching for small insects that are found around the berries to eat.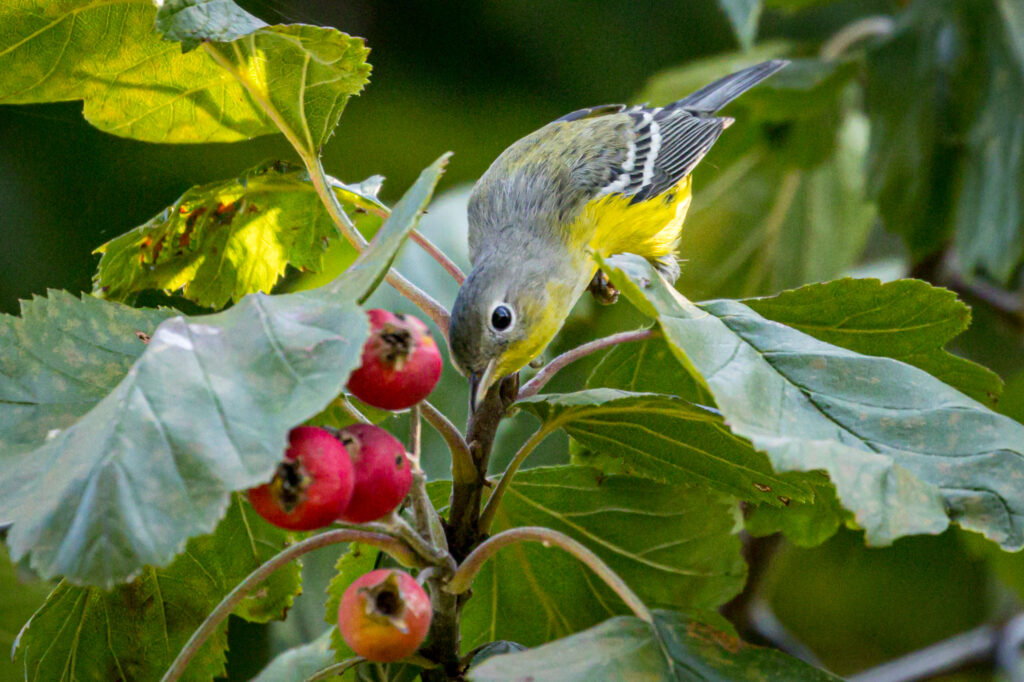 This female Restart paused on the limb with a great side view which showed off all its colorful field marks.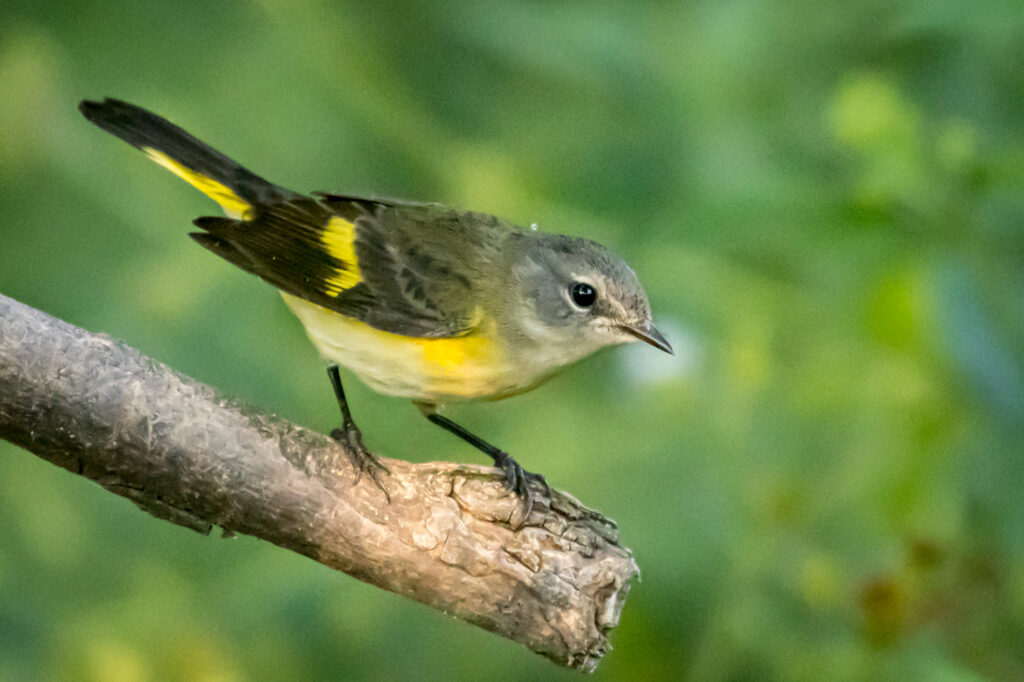 The Redstart perched on this branch for a minute or so (a lifetime for most warblers) and gave me a thorough looking-over.
---
If you enjoy seeing beautiful pictures of birds from around the world and reading about them Click Here to sign up for our mailing list.  Members can post their own GreatBirdPics and learn more about bird photography techniques.