Stonechats Outside of Unique Museum
On our recent trip to Ireland we stayed a night in Dingle, a lovely little town on the edge of Dingle Harbor.  After exploring a pub or two one evening, we took off bright and early for a trip around the Skellig Ring Drive.  This is a lesser known loop drive whereas the Ring of Kerry gets all the press.  The Skellig Ring Drive is hung on the cliffs around a small peninsula – in fact the complete loop drive will only take 1.5 hours if you don't stop.  But what's the fun in that?
As we made our way around we came upon the Blasket Center, a unique little museum out in the middle of nowhere.  At first we mis-read it to be the Basket Center (a basket making endeavor?) but we were wrong.  What a treat to go into this little site that was built to honor the past inhabitants of Blasket Island, which can be seen just off the point from the Center.  This remote island was home to up to 175 adults and children who scratched out a living from the sea, sheep-herding and farming.  This tiny enclave of humanity would have been forgotten in time if it were not for the books published by some of the inhabitants describing their lives on the island.  The books caught the imagination of the people of Ireland and the greater UK – which was the authors' intent.  The Blasket Island villagers knew the only way for their unique community to live on was by enshrining it in stories and poems.
The population dwindled over time as young men and women decided to work and live on the mainland, leaving the island to the elderly.  By 1953 only 22 people remained there and it was decided that they evacuate due to the harsh winters and the inability of the Irish Government to provide emergency services to them.  The Blasket Center honors those inhabitants so that their memories would continue on – poignant celebration of those hardy individuals.
We walked around the Center and saw a male and female European Stonechat.  You might remember this is the same species of bird I shared three photos on atop the huge Gannett statue.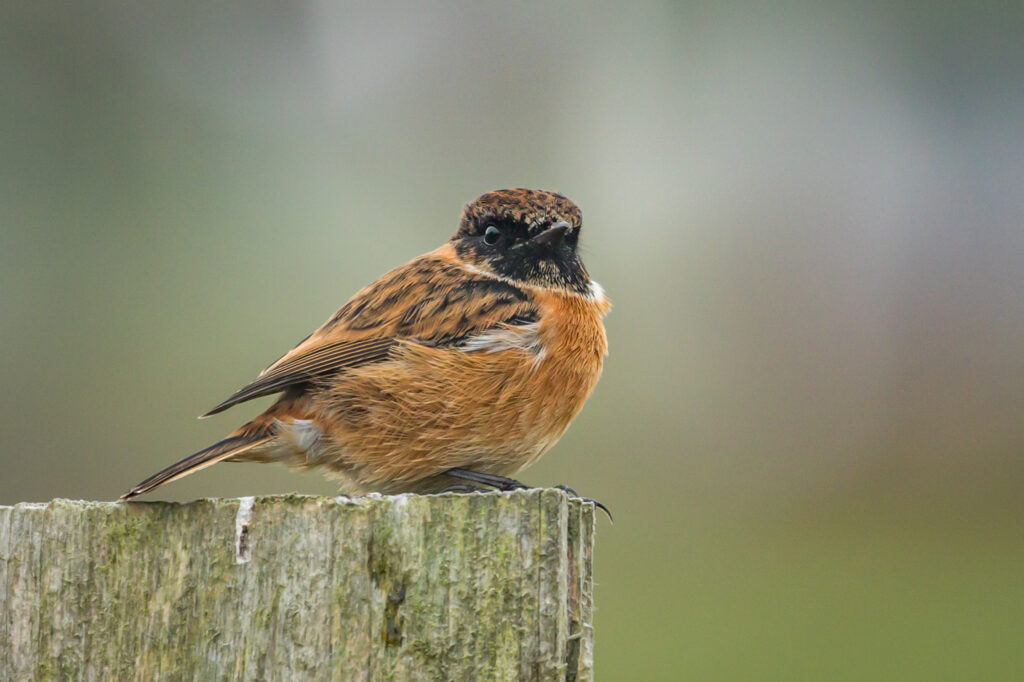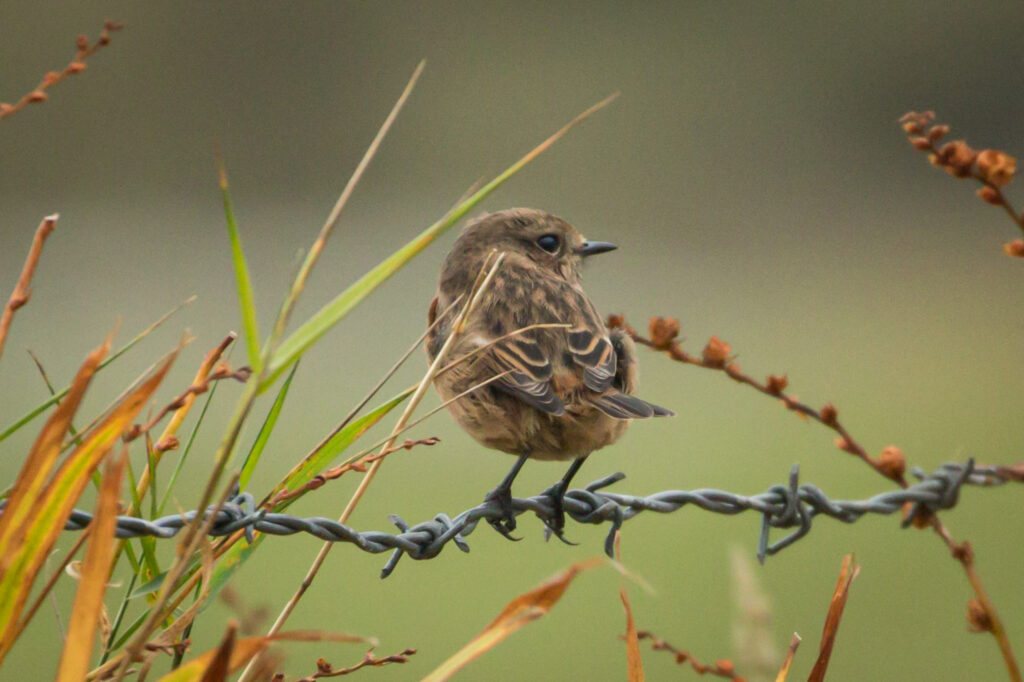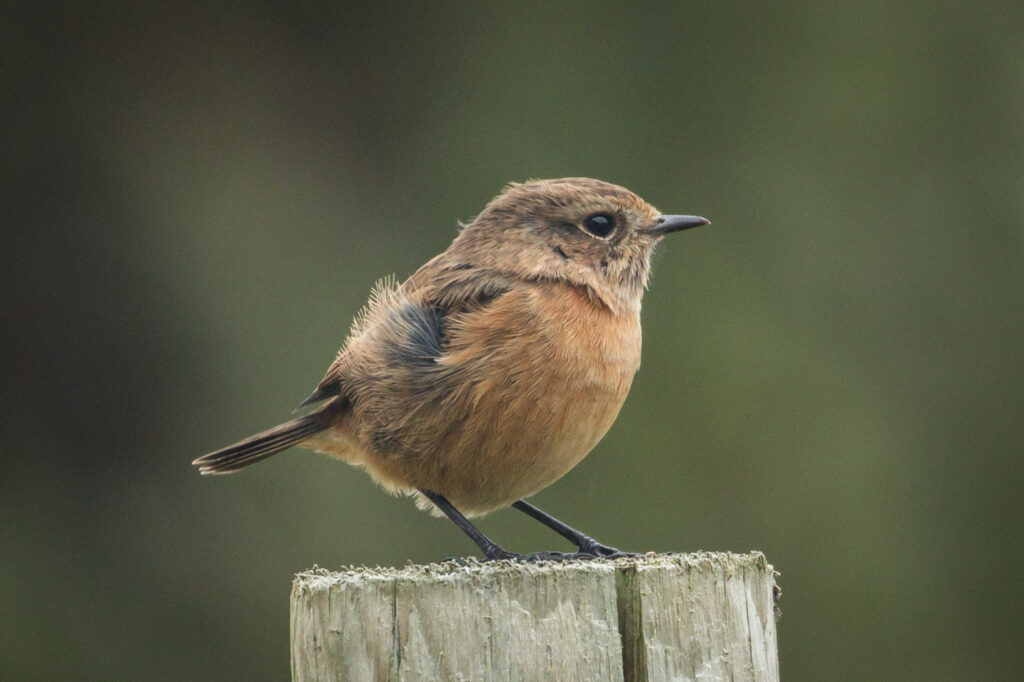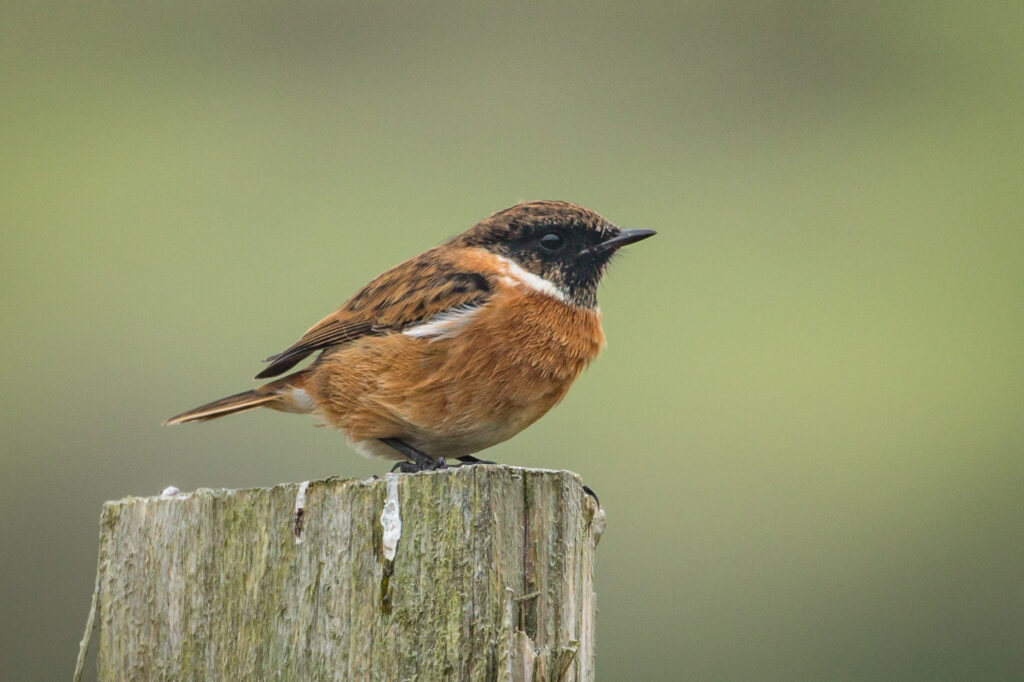 ---
Click Here if you would like to learn more about GreatBirdPics.  Membership is free; members can post their own great bird pics,  create an online gallery of their works, and receive emails about bird photography and birding.