When Karen and I attended a Field Guides birding trip to Alberta, Canada in mid-June 2023 our primary objective was to see the Canadian Rockies.  We didn't really expect to see that many Lifers, compared to the number of Lifers we saw on recent trips to Panama and Jamaica.  We ended up with 11 Lifers in Alberta.
I couldn't get a picture of or ended up with poor-quality shots of Sprague's Pipit, Chestnut-collared Longspur, Barrow's Goldeneye, Gray Partridge, and Ruffed Grouse. Below are some of our Lifers I did get good pictures of.
By far my most favorite Lifer was the White-tailed Ptarmigan.  We were in Jasper National Park and we got up early so we could be on the first gondola car up the mountain and search for it the crowds of people chased it away.  Aside from me tripping over a chain and cutting up my hand on the gondola landing, our plan worked like a charm.  Standing in the parking lot you can see the first part of the Jasper SkyTram – it took 7 and a half minutes to go to the top.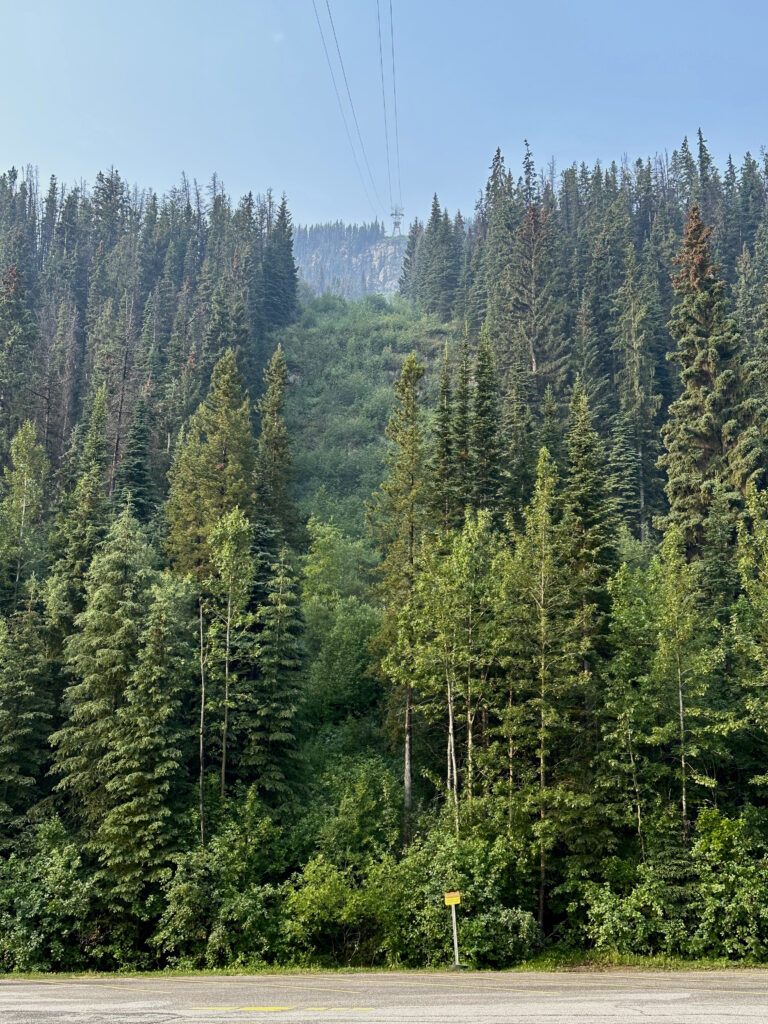 As the gondola reached the upper deck you get an idea of the distance we climbed up Whistler Mountain.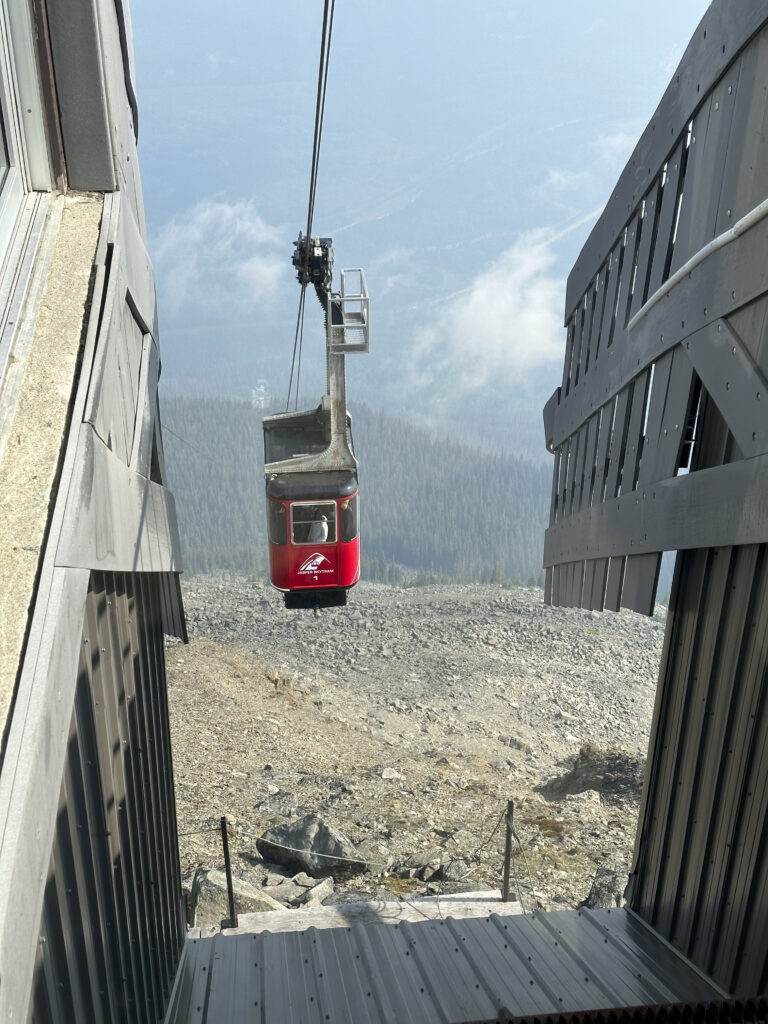 Once at the top we had an expansive view of the Canadian Rockies.  In spite of the sunshine it was chilly up there at 9 AM so we were bundled up.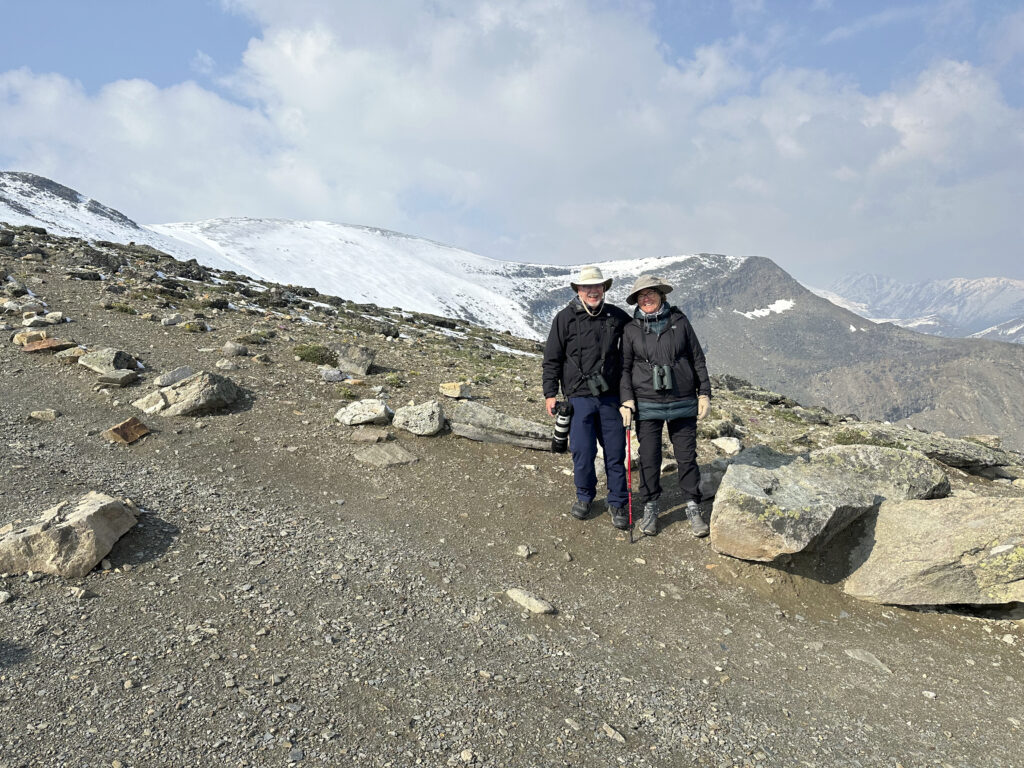 Our Field Guides guide Jay pointed up to the summit and told us we might have to climb there (almost a mile) to find the White-tailed Ptarmigan.  We started up the path and not more than 200 yards from the gondola deck our companion Jeff spotted the Ptarmigan!  Note that feathers even cover its toes in order to protect them from the cold temperatures it encounters.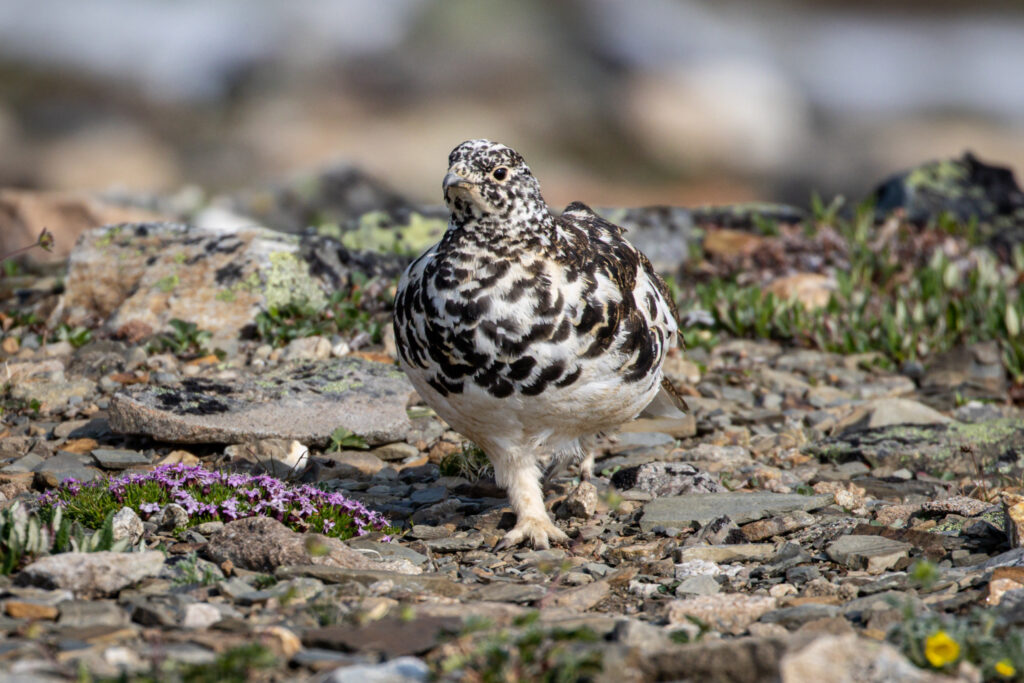 It obviously was used to people being around; it walked quite close to the path and stayed around us the whole time we were up there.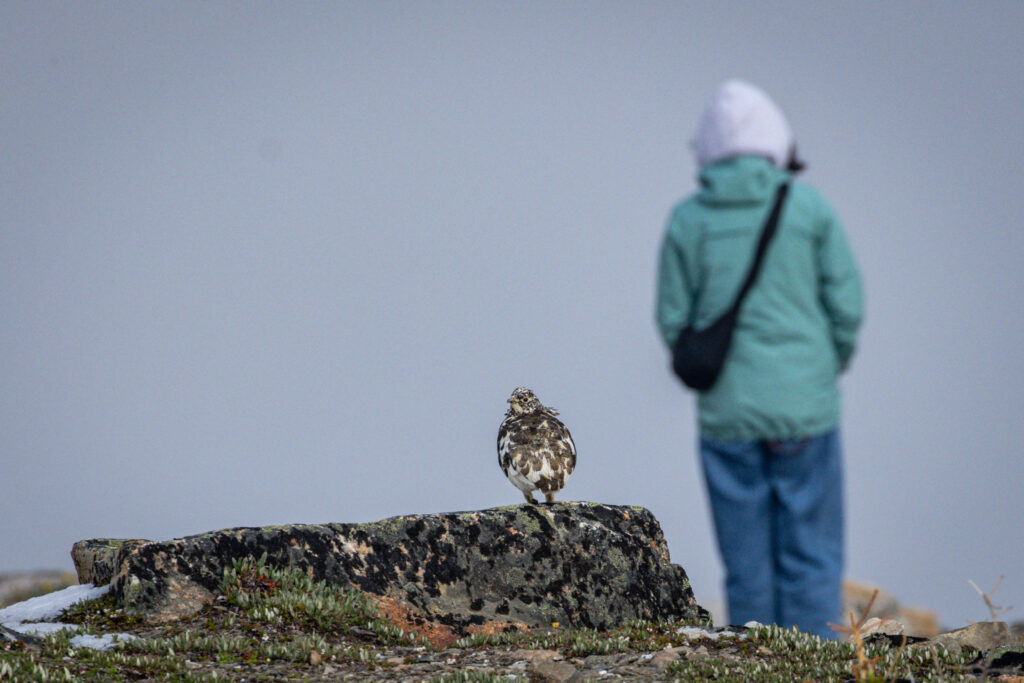 After focusing on the bird, I started noticing all the alpine wildflowers.  They were small and quite close to the ground and were very colorful.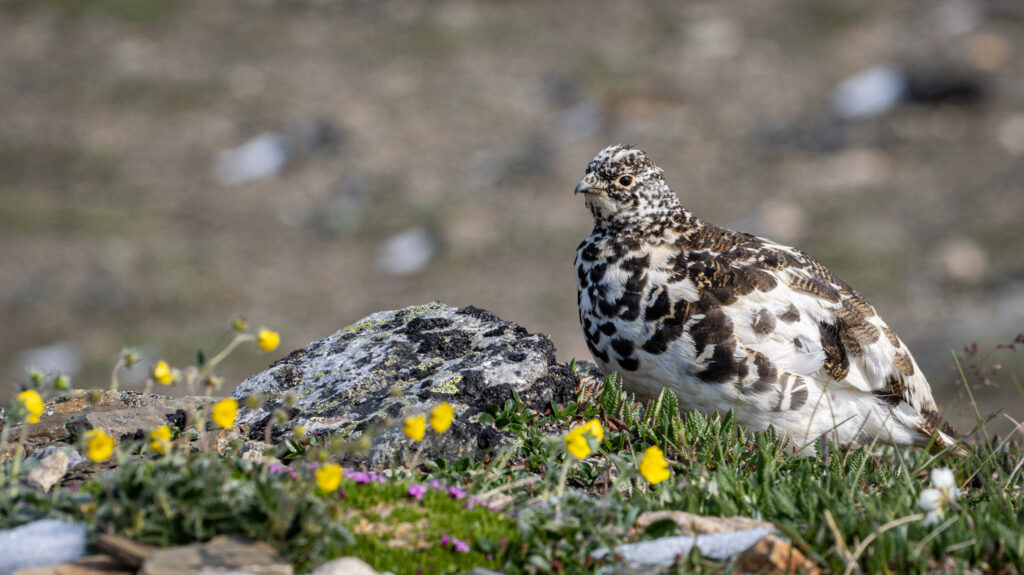 Another Lifer was the Ferruginous Hawk, a large raptor commonly found in the western parts of North America.  We came across at least four groups of them.  The first nest we saw with chicks was huge and looked like it was hanging precariously from a sheer cliff.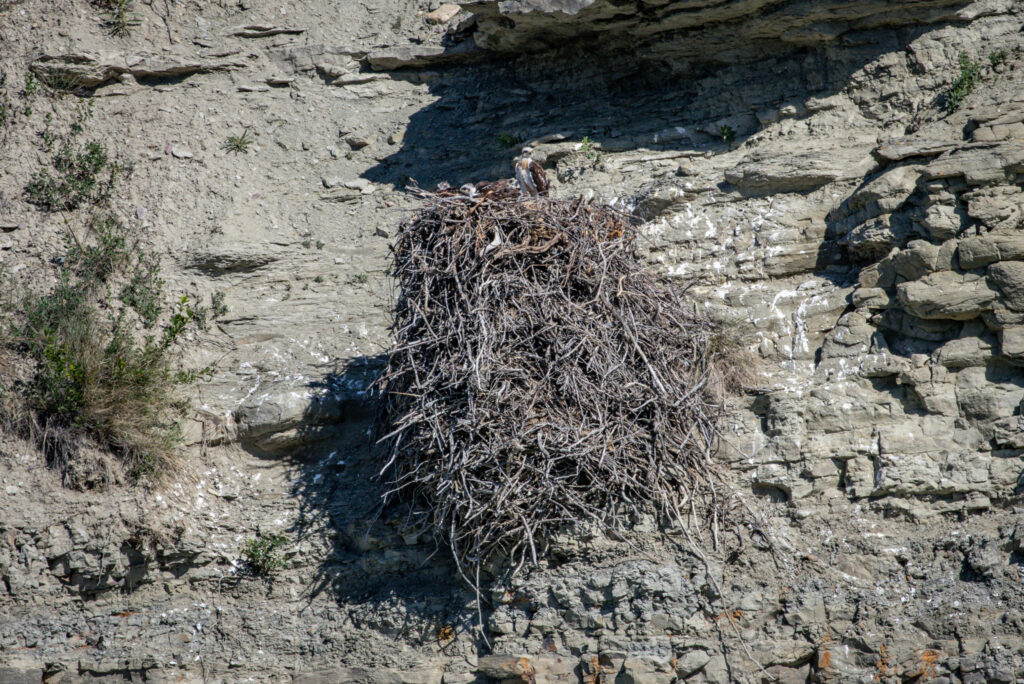 The next two times we saw them they had young roosting on a man-made platform.  Below, a Ferruginous Hawk in flight followed by a shot of an adult and young on one of the platforms.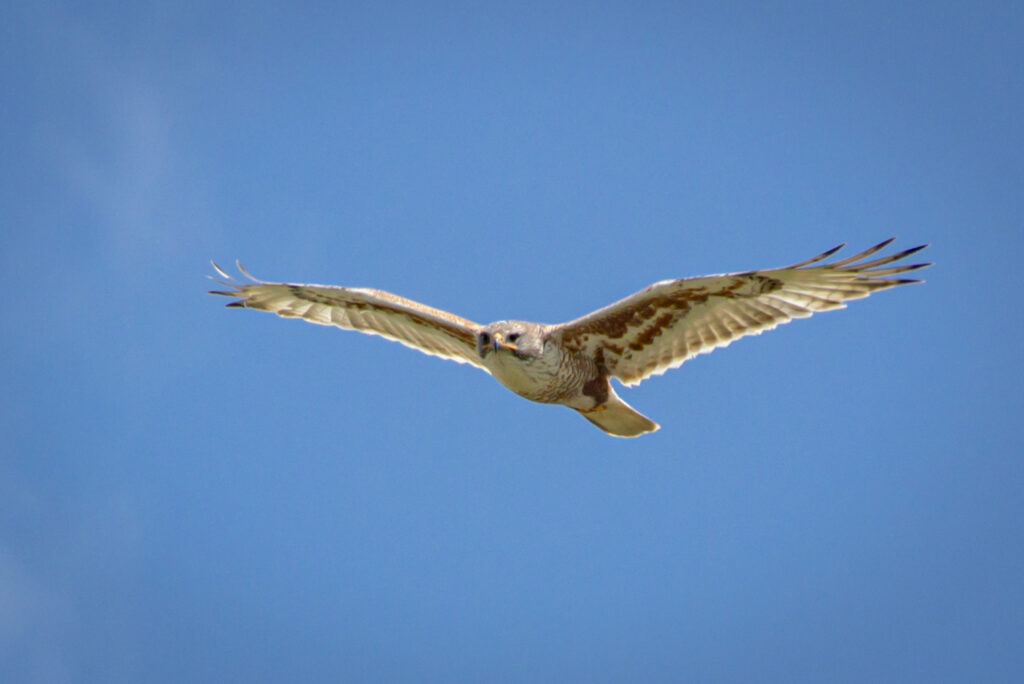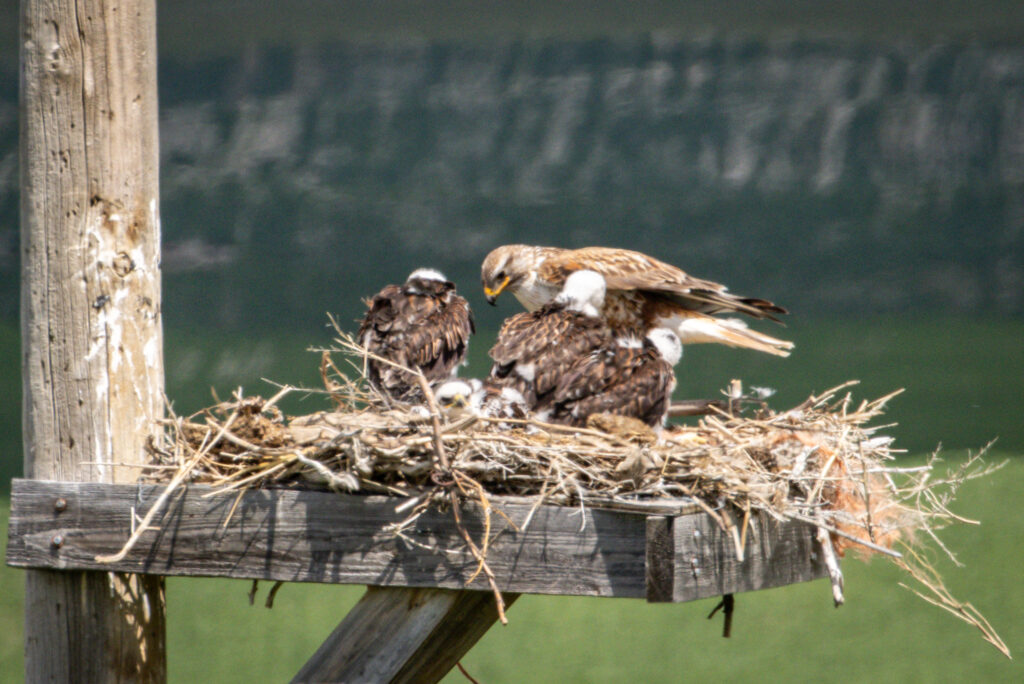 We actually saw more Lifers once we got out of the mountains and into the grasslands southeast of Calgary.  Although we didn't get close views, the Baird's Sparrow was a striking buff and brown-streaked bird.  Here is one waving back-and-forth atop some colorful wildflowers.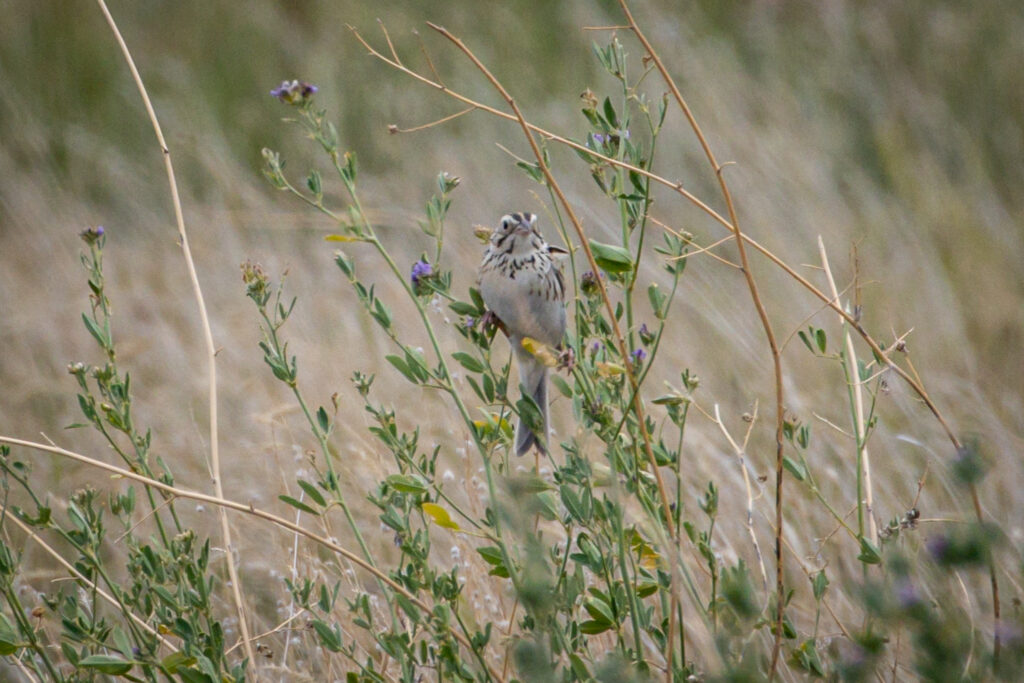 We can find Lapland Longspurs in the midwest during winter but I was unaware of the existence of other longspur species.  I still kick myself for not getting a good picture of the beautiful Chestnut-collared Longspur, but I was able to get this one of a Thick-billed Longspur (formally known as McCowan's Longspur).  Simply beautiful.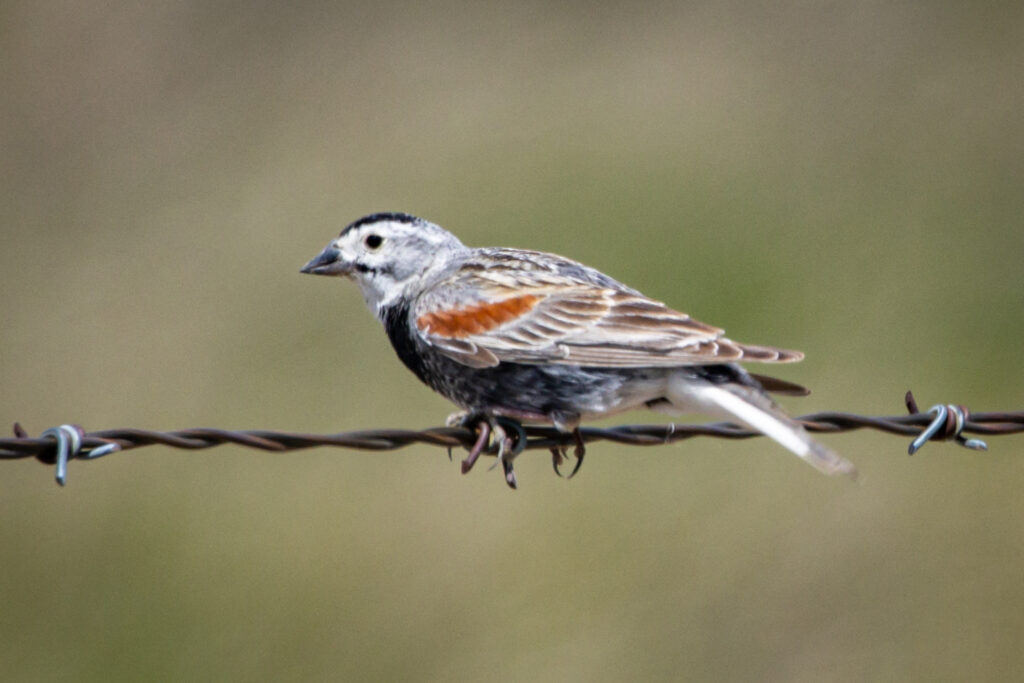 I'll continue to add posts about our Canadian bird trip in the future.  Some of our favorites to come include the American Dipper, Rufous Hummingbird and Bald Eagle.
---
If you enjoy seeing beautiful pictures of birds from around the world and reading about them Click Here to sign up for our mailing list.  Members can post their own GreatBirdPics and learn more about bird photography techniques.