I was looking through my folder of pics I'm going to add to GreatBird Pics (1592 images) I selected a couple of the more colorful shots to share with you today.  Take a look:
This Palm Warbler looks great posed within the flowers of a Red Bud tree.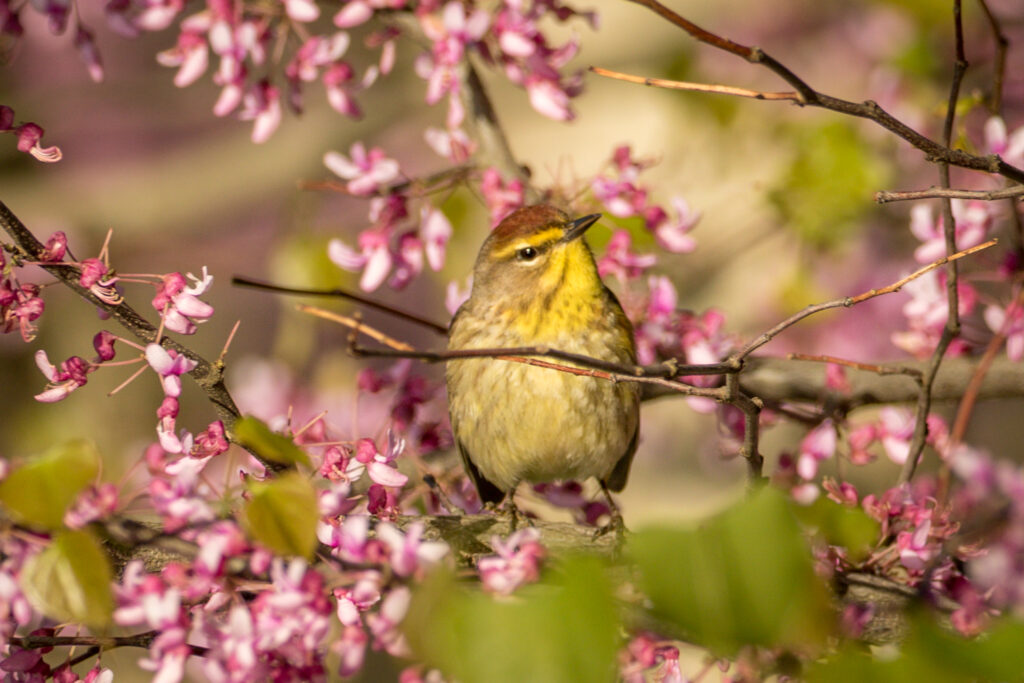 This male House Finch was feeding in a bush with small red berries.  A female can be seen in the background.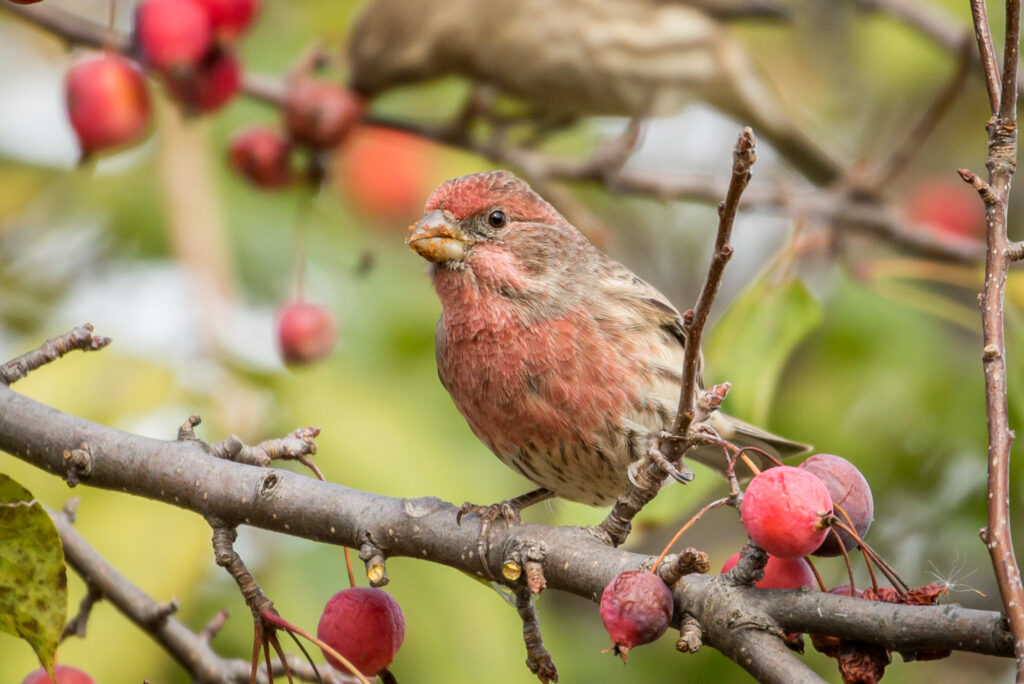 This Coot is displaying its white tail feathers in an attempt to attract a mate.  I always like a good reflection.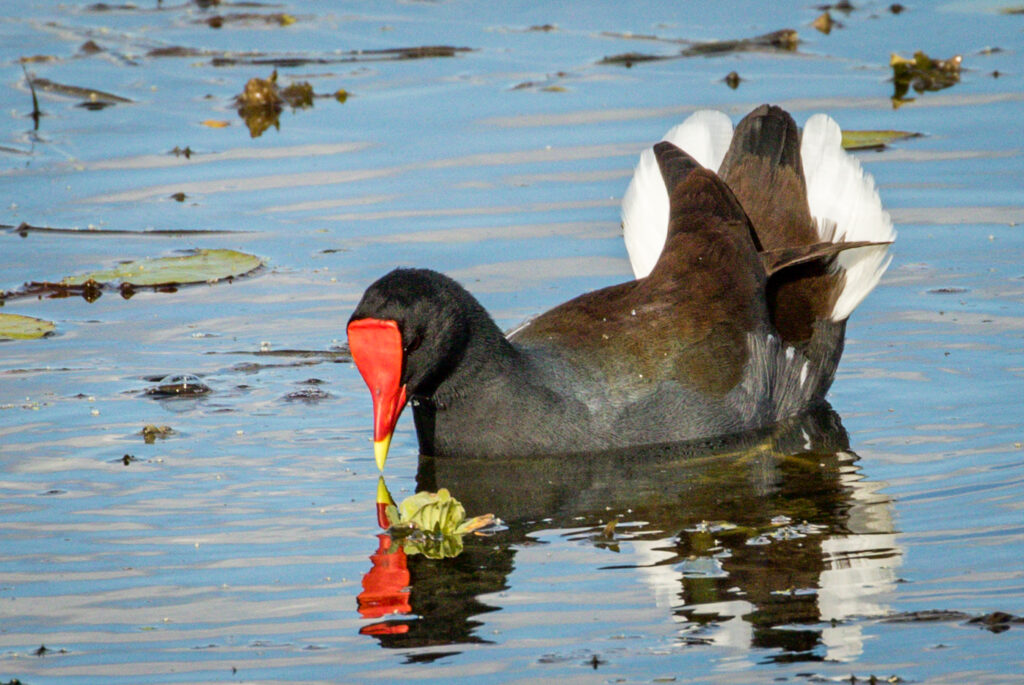 This immature Wood Duck swims through a colorful pond with reflections of purple wildflowers in the background.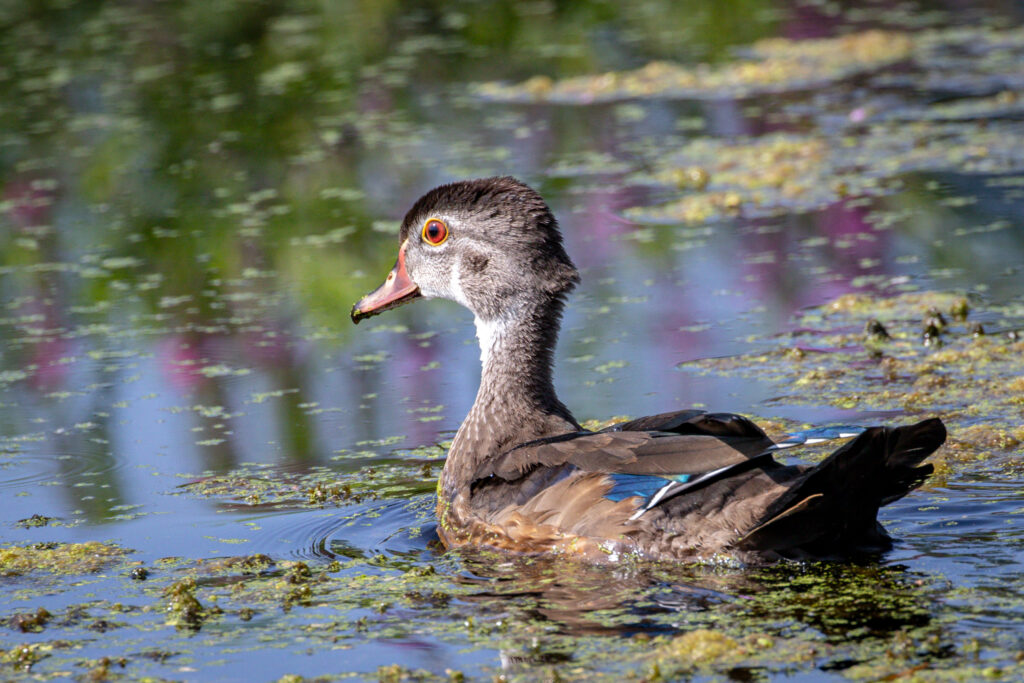 ---
If you enjoy seeing beautiful pictures of birds from around the world and reading about them Click Here to sign up for our mailing list.  Members can post their own GreatBirdPics and learn more about bird photography techniques.