While in Lisbon last month we took a (very crowded) bus to the Jerónimous Monastery, a historic church built to commemorate Vasco Da Gammas' trip to India (he and other famous Portuguese are buried there).  As we walked around we found cloisters with intricate sculptural details, vaulted ceilings, unique maritime motifs, and beautiful courtyards and gardens at this UNESCO World Heritage Site.  My eyes went to all the stone bas-relief carvings that covered just about every square inch of the outer courtyards and I soon noticed that many birds (or other creatures with wings) were part of the decorations.  We didn't do any "birding" that day but I did take some pictures of the birds at the church (my mind starts to wander after being a tourist awhile).  Enjoy!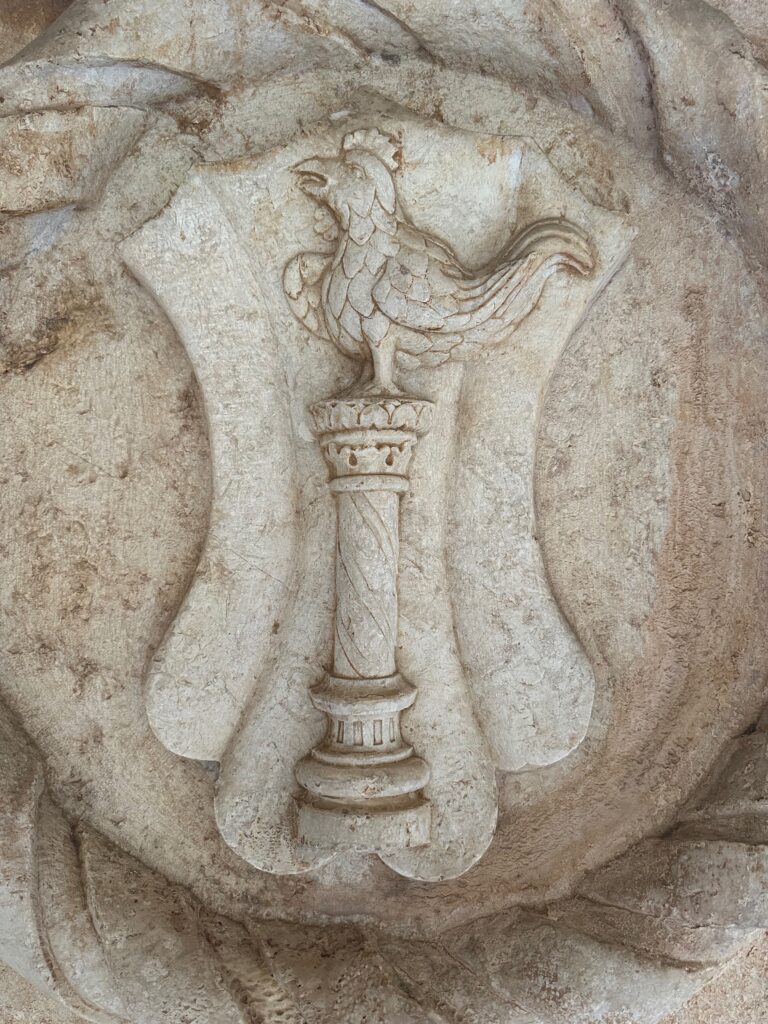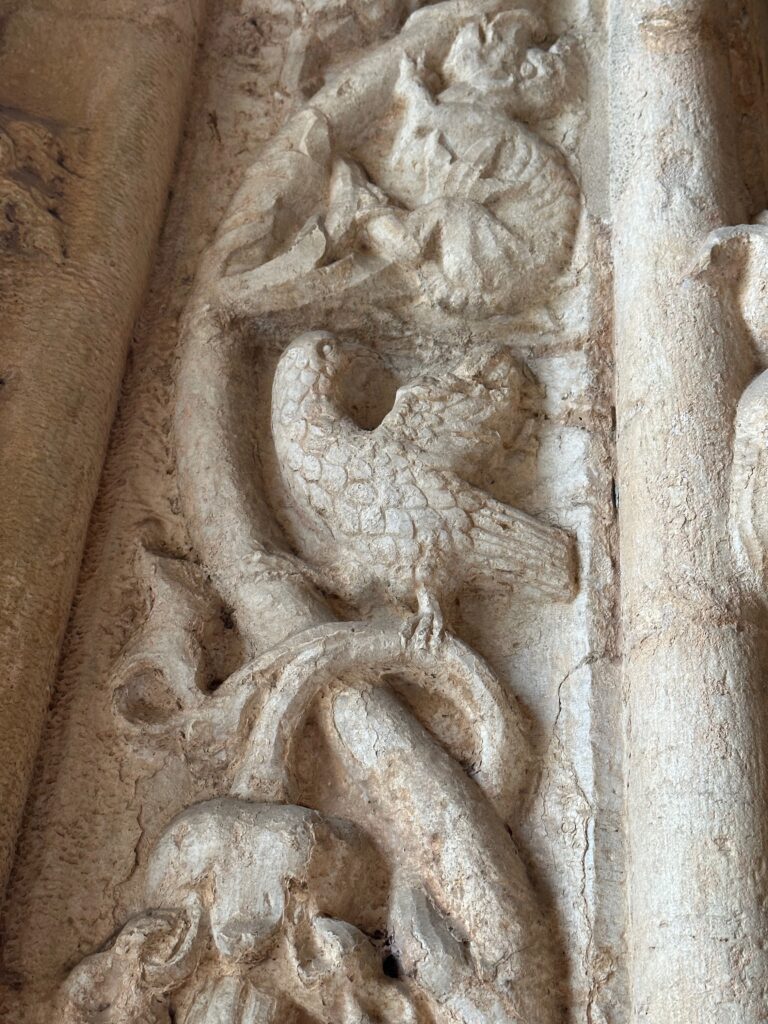 How about a tweety-bird gargoyle?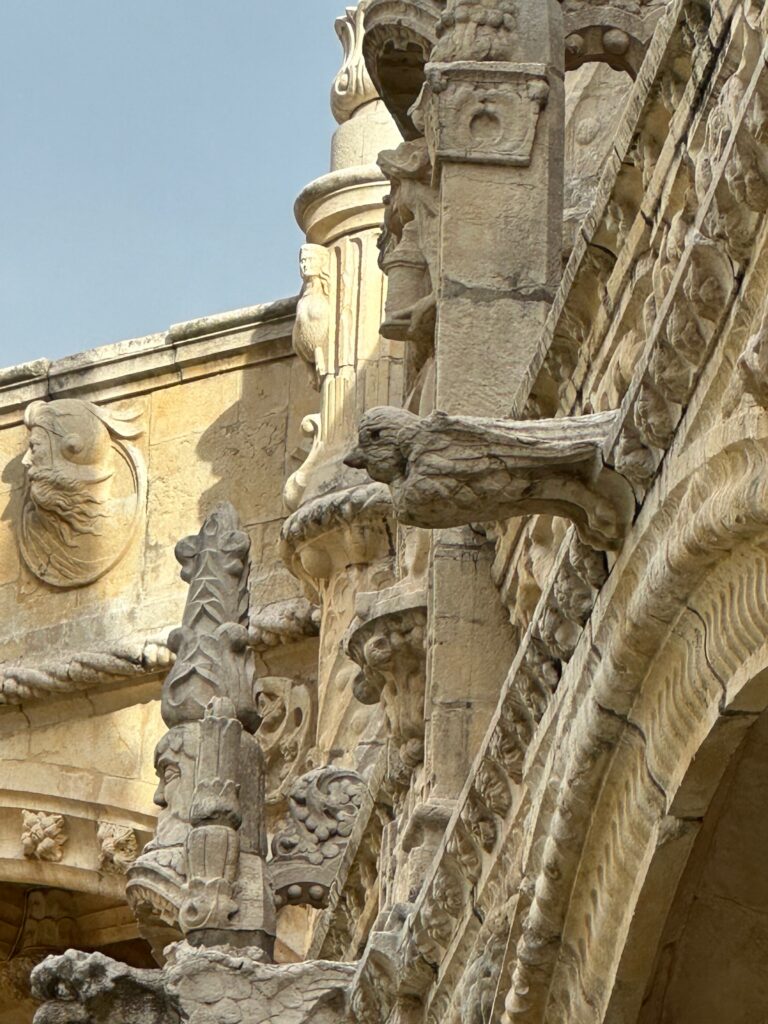 After walking around this beautiful site we strolled a couple of blocks down to the famous Pasteis de Bélum  shop for a local custard tart called Pastel de Nata and a Super Bock beer.  Delicious!  While waiting in line I noticed the old hand-made tiles in the entranceway with more bird images on them.  They're everywhere!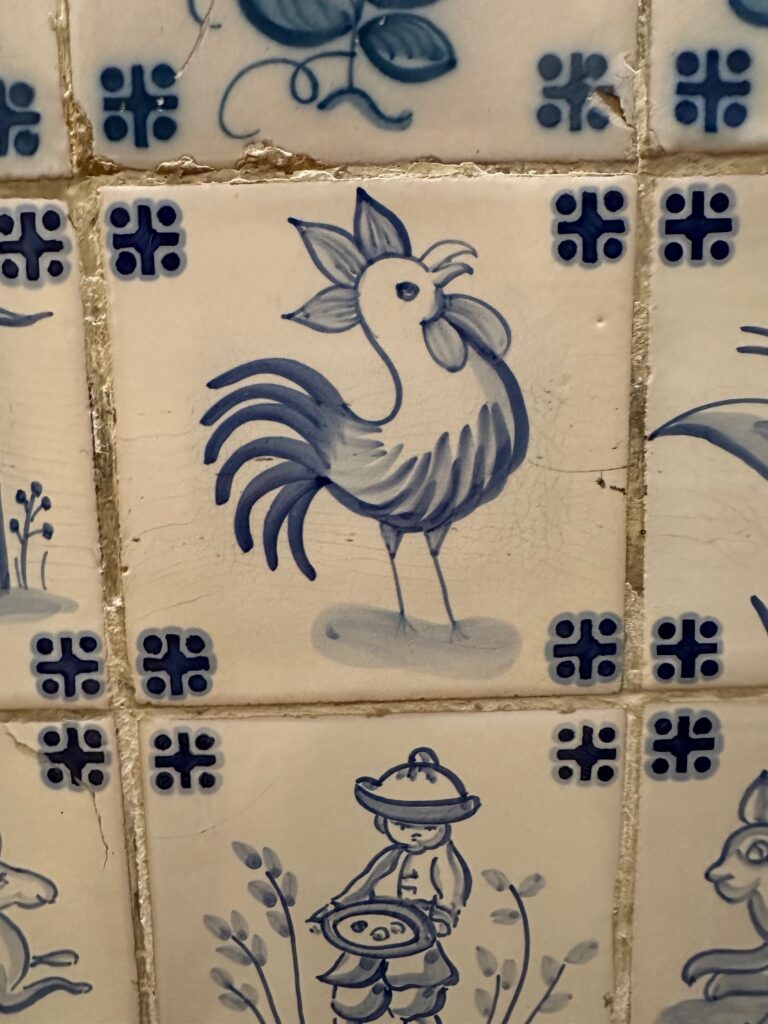 ---
If you enjoy seeing beautiful pictures of birds from around the world and reading about them Click Here to sign up for our mailing list.  Members can post their own GreatBirdPics and learn more about bird photography techniques.