Exploring Dunnagon Reservoir
Well as avid readers recall, I am trying to clear out a backlog of photos I've been intending to put up on GreatBirdPics.com. After today's work, I'm down to only 484 more pics to go!  The last couple of Monday Posts featured pictures from our trip a year ago to Pagosa Springs, Colorado and we continue with more bird pics from that area today.
We begin with a new species of Grosbeak for us.  Around the midwest we often see Rose-breasted Grosbeaks and (less frequently) Blue Grosbeaks.  The dominant Grosbeak species in the southern Colorado area was the Black-headed Grosbeak.  The large bill is a giveaway, as well as size and shape of the bird.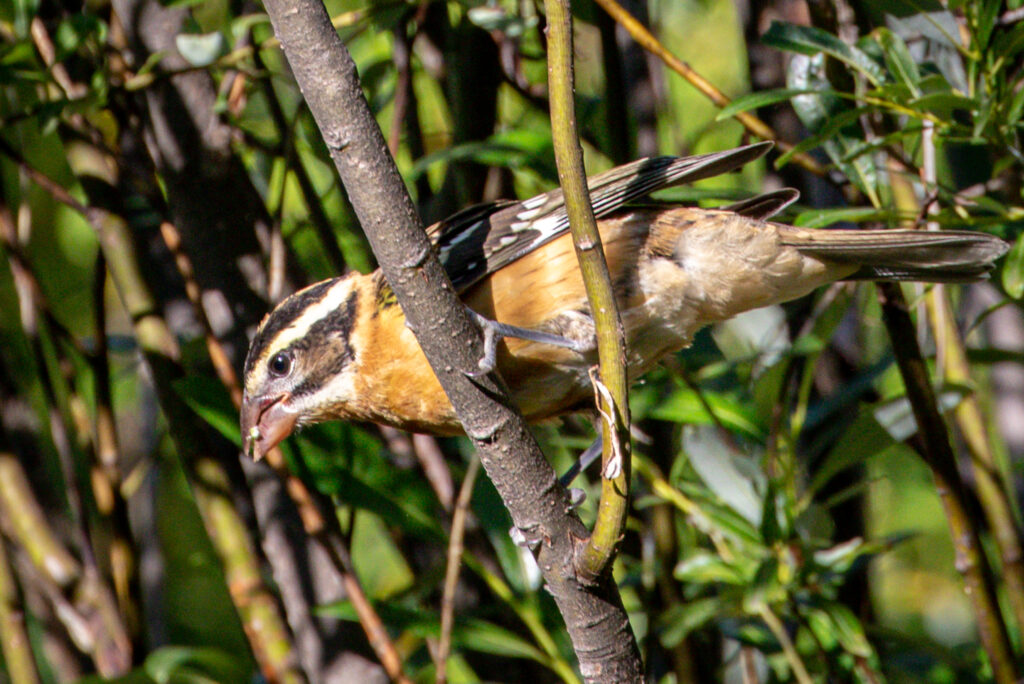 In the midwest we are almost exclusively limited to Ruby-throated Hummingbirds.  In southern Colorado there are at least 4 types of Hummers regularly found there.  Here is a photo of a Broad-tailed Hummingbird we saw perched.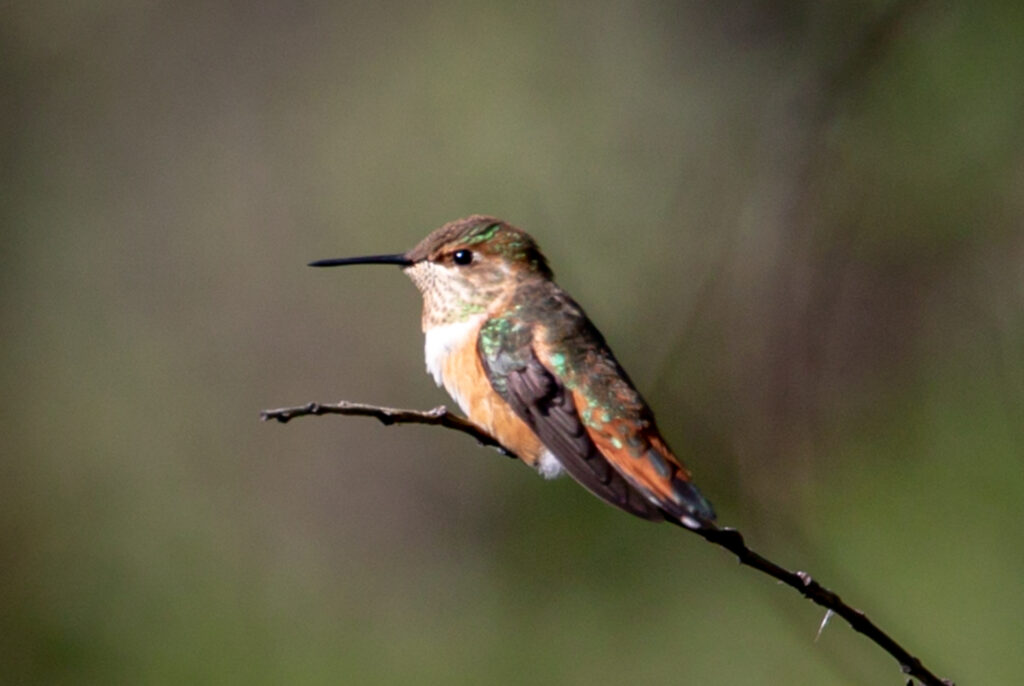 It's always a thrill to see a new Warbler and this one was no exception.  This Grace's Warbler caught a flying bug and was seeking a place to devour it.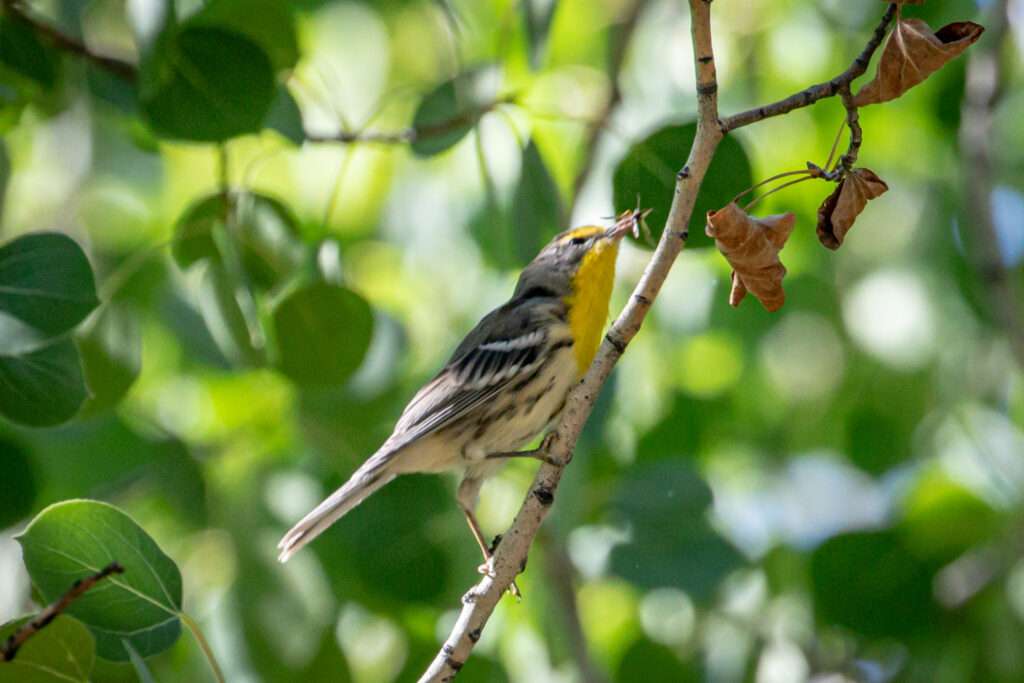 Lastly, we also saw a new type of Swallow there.  We have lots of Tree, Barn, Rough-winged, Bank and Cliff Swallows here in the midwest, but a Violet-green Swallow?  One of the most beautiful swallows I've seen.  Here a a couple of pics as they perched on a high power line.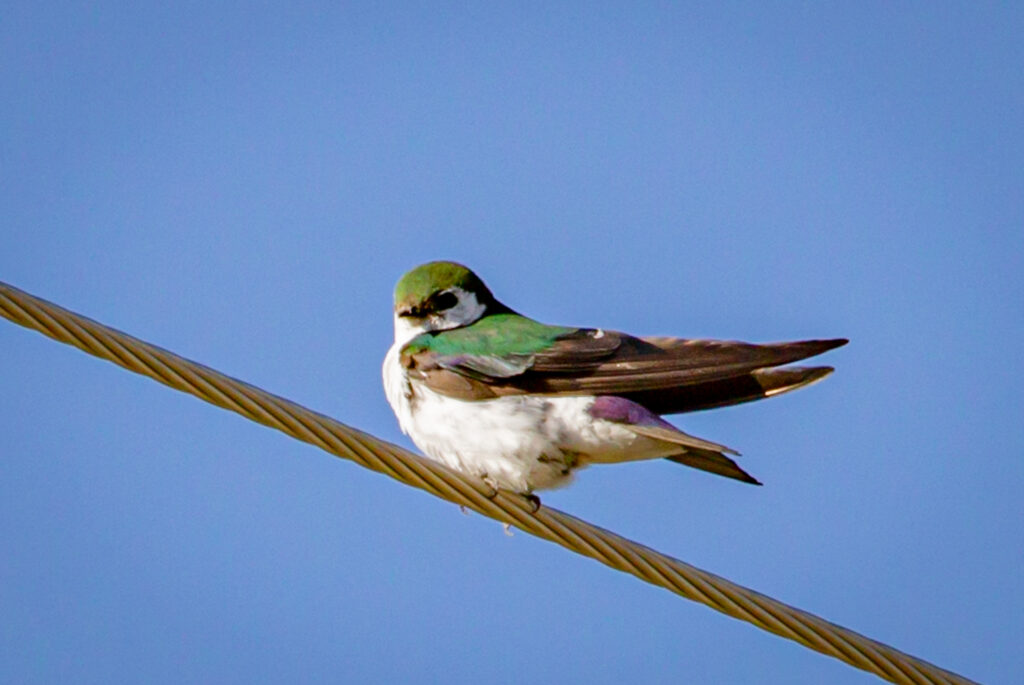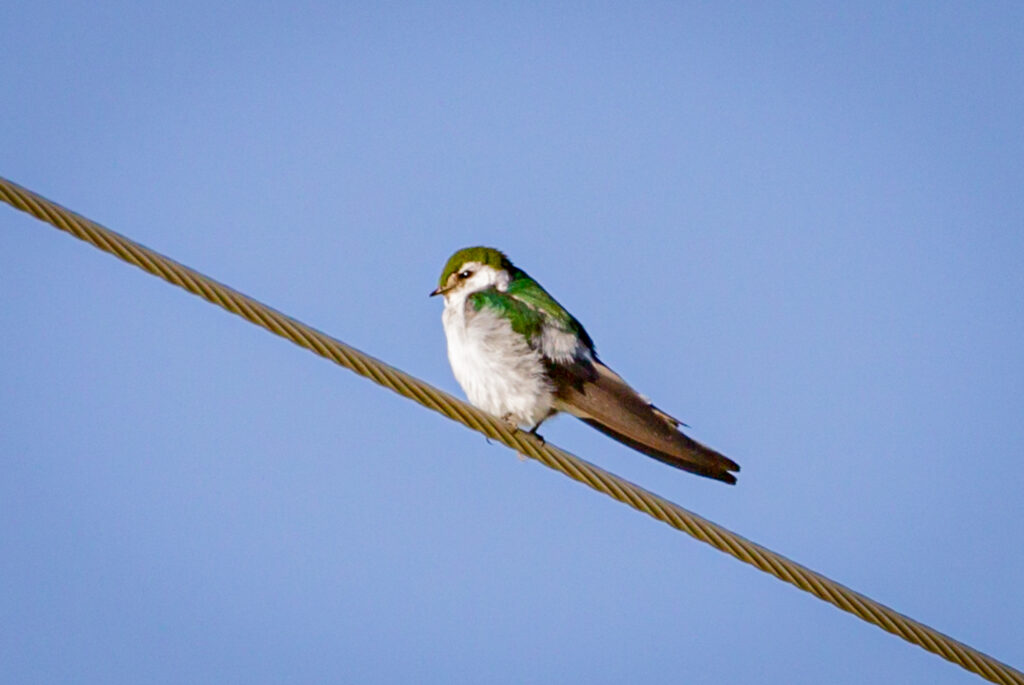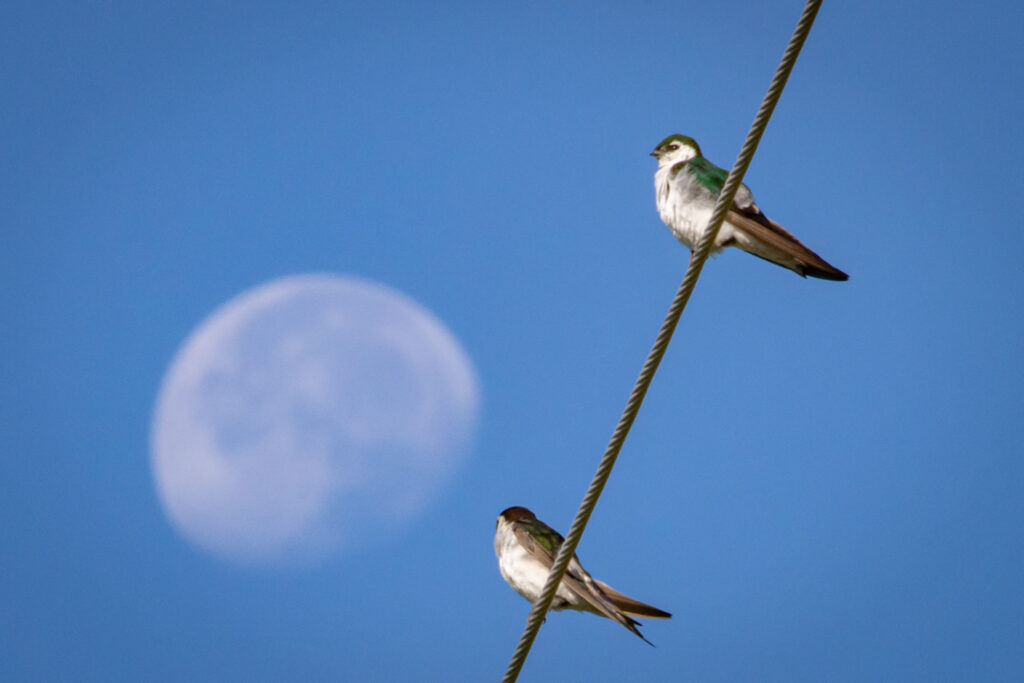 Well, I think I can squeeze at least one, maybe two, more Mike's Monday Pics from Colorado.  Until then –
Stay Safe, Go Birding, Take Pics, Share Here.  Repeat.
Mike
---
If you would like to learn more about GreatBirdPics.com CLICK HERE.   Members can post their own Great Bird Pics, communicate with other members, and will receive regular emails about bird photography.