First off, thanks to all who served in the Armed Forces and to those that supported them.  We wouldn't be here without you!
I recently did a quick trip to visit my dad in Hilton Head Island, South Carolina.  The Newell Audubon Center is right around the corner from his place so I often stop in there for a little birding.  This visit was rather uneventful – until I noticed a number of small birds gathering in one area.  Carolina Chickadee, Tufted Titmouse, White-eyed Vireo, and Brown-headed Nuthatch all were flying in and out of the same tree.  As I followed a Carolina Chickadee with my binoculars I noticed a football-sized brown object in that tree.  The smaller birds were mobbing an Eastern Screech Owl that was perched there!  This particular Screech Owl was a Red-morph and had a beautiful bright rusty color to it.  The Owl didn't pay much attention to the birds, although it shifted a bit on the branch – but it didn't move in the 45 minutes I was in the area.  Here are a couple of pictures of the encounter.  First is the Carolina Chickadee I was tracking, then a Brown-headed Nuthatch came in and landed on the same same branch the owl was leaned against!  A couple more pics of the owl itself.  I very neat encounter!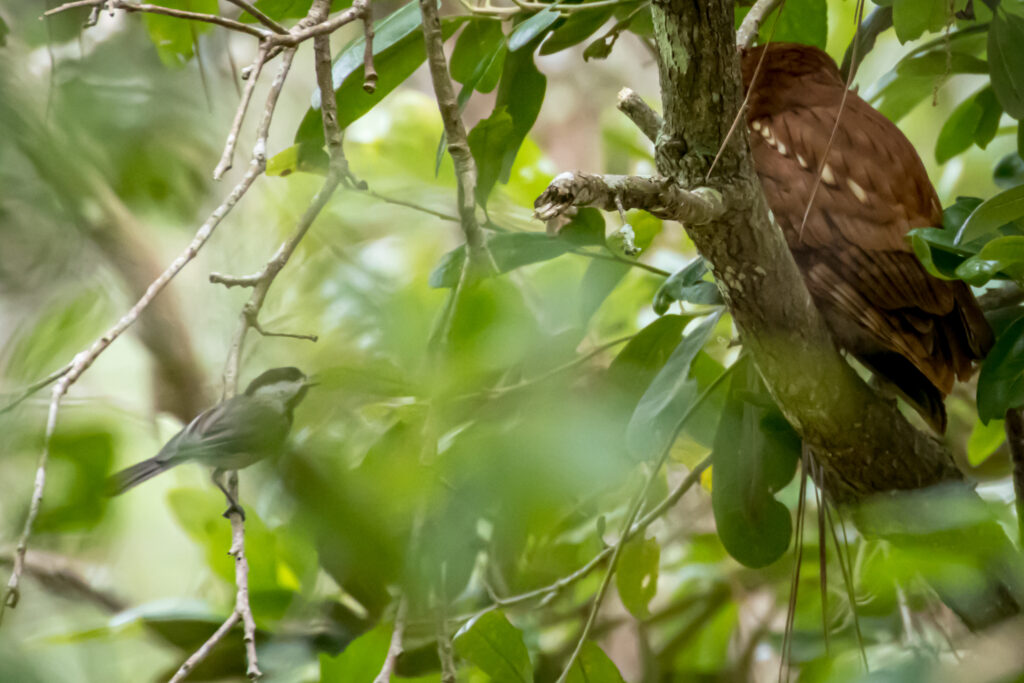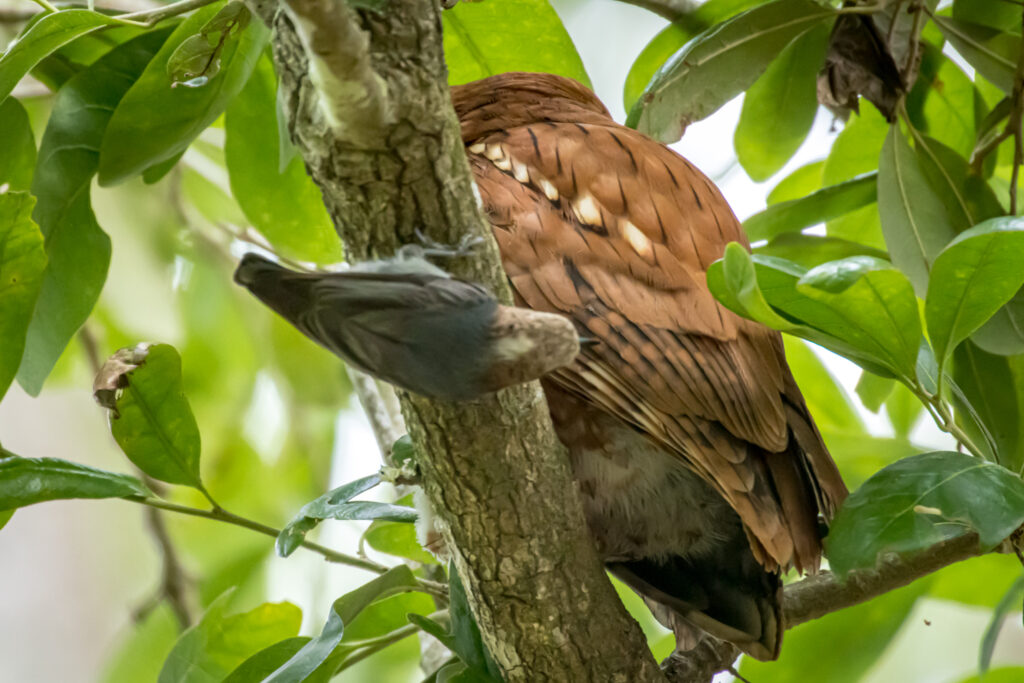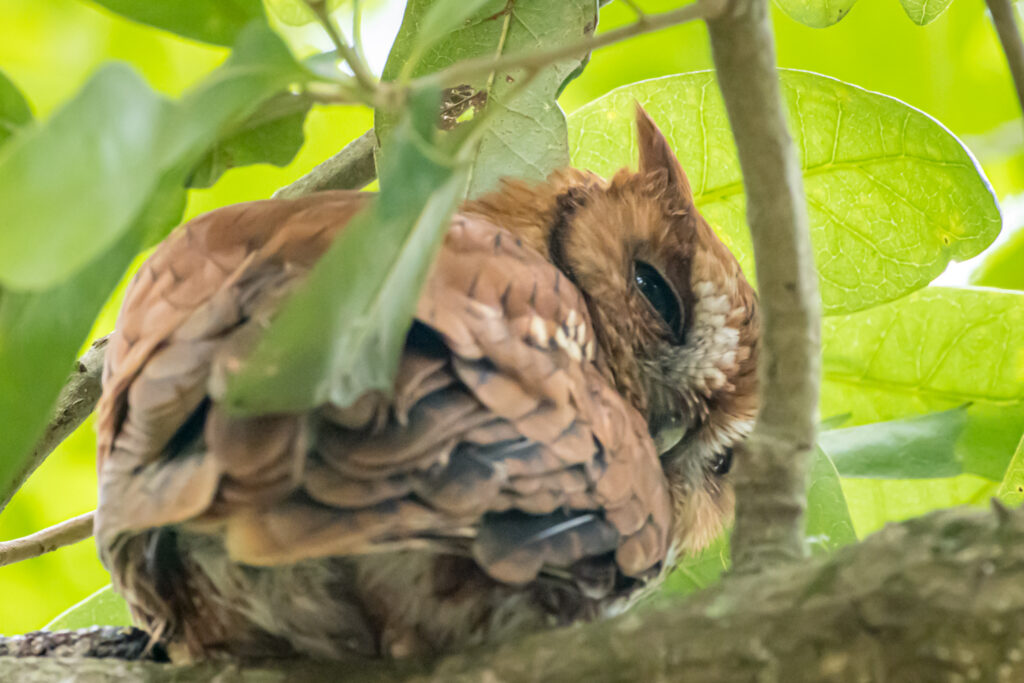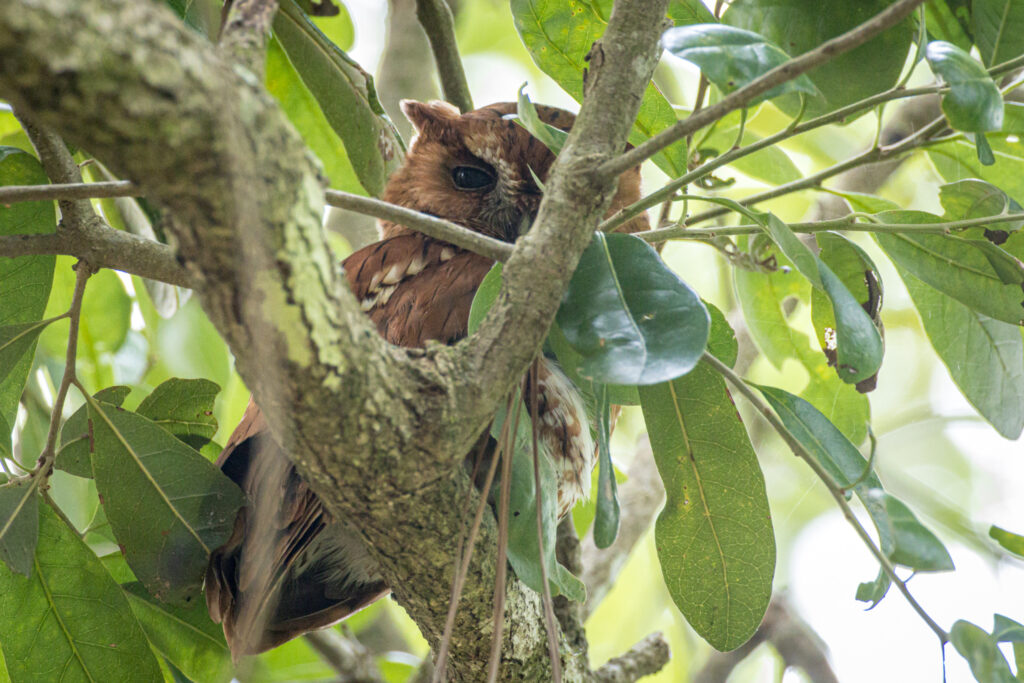 ---
If you enjoy seeing beautiful pictures of birds from around the world and reading about them Click Here to sign up for our mailing list.  Members can post their own GreatBirdPics and learn more about bird photography techniques.