Right! Right! You're Ruddy-well Right!
Another favorite bird we saw on the beach while staying on Tybee Island, Georgia was the Ruddy Turnstone.  These world travelers breed as far north as they can get – the northern shores of Alaska, Russia, the Queen Elizabeth Islands (north of Canada) and Greenland.  They migrate through the U.S. midwest and the U.S./Canadian west coasts and winter along rocky coastlines all the way down to South America.
Their name "turnstone" is derived from their foraging behavior – they dig their bill beneath the rocks and sand and them flip them up in search for insects and small crustaceans.  The "ruddy" part of their name surely comes from the brightly colored males during breeding season.  Often described as "calico" birds, the Ruddy Turnstone male is a bright combination of rust, black, brown and white colors (not to mention the orange feet).  Let's take a look at this interesting shorebird.
Osprey60 was on Tybee Island just before we were this fall.  He captured this great picture of a female at daybreak.  Even though the female is drabber than the male, the morning light illuminates this bird wonderfully.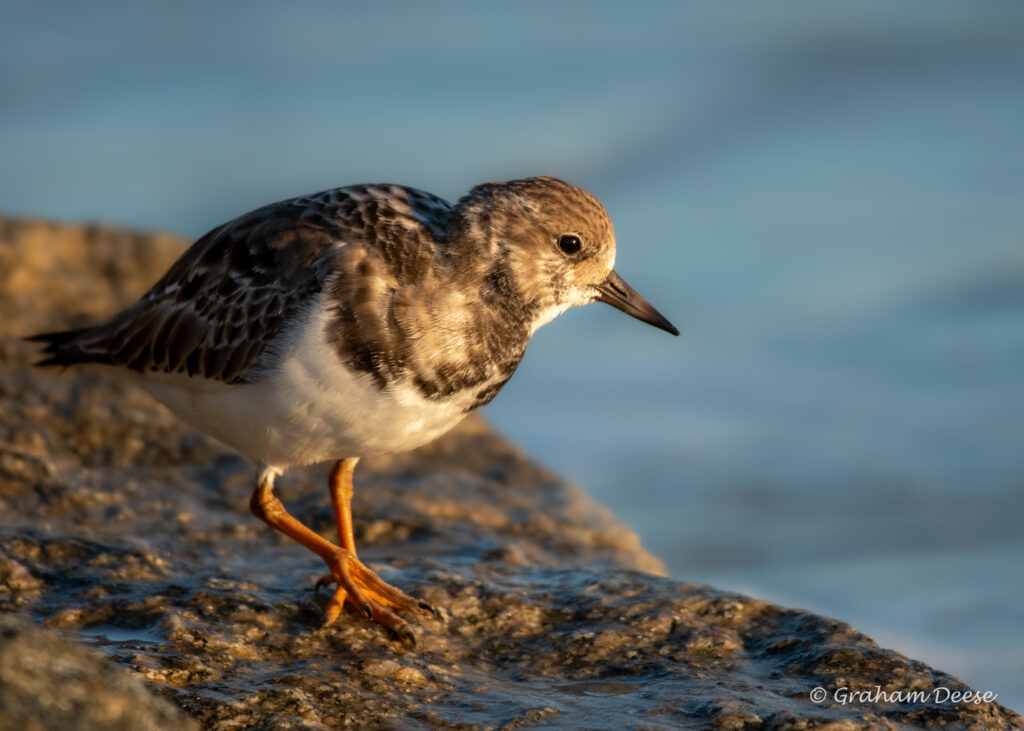 Next is one of my pictures of a breeding male along the water's edge.  No wonder it's called the "calico" bird!
Here's another shot of a male as it looks for food in a collection of reeds on the beach.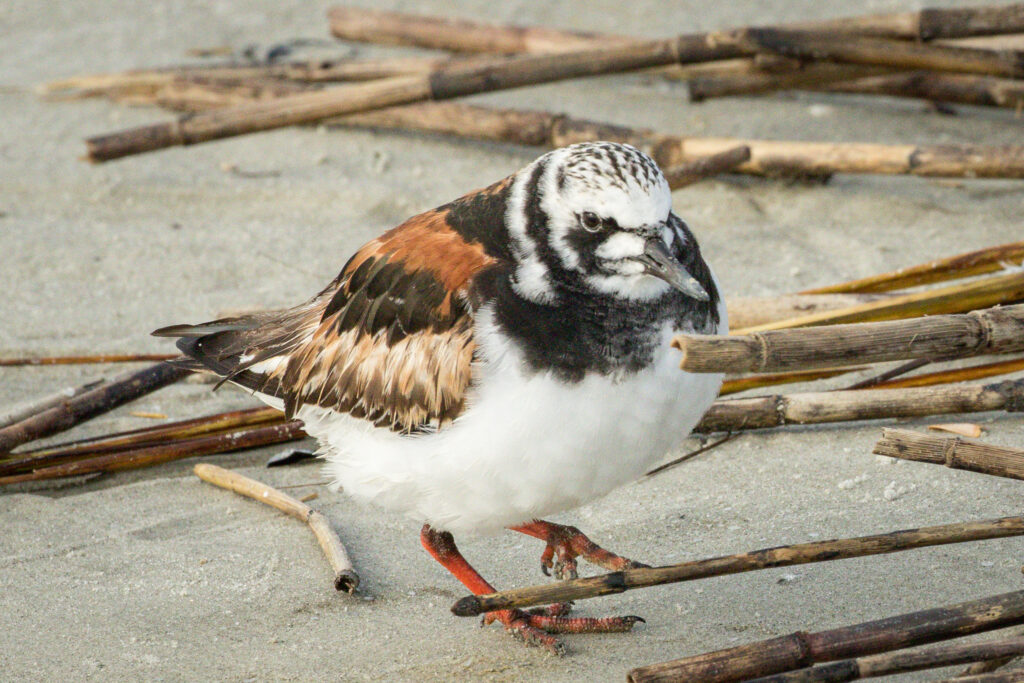 I had good looks at a couple of females on the beach as well.  The first pic is pretty representative of the females I saw.  The second pic shows a female tossing sand up into the air after digging for food beneath the surface.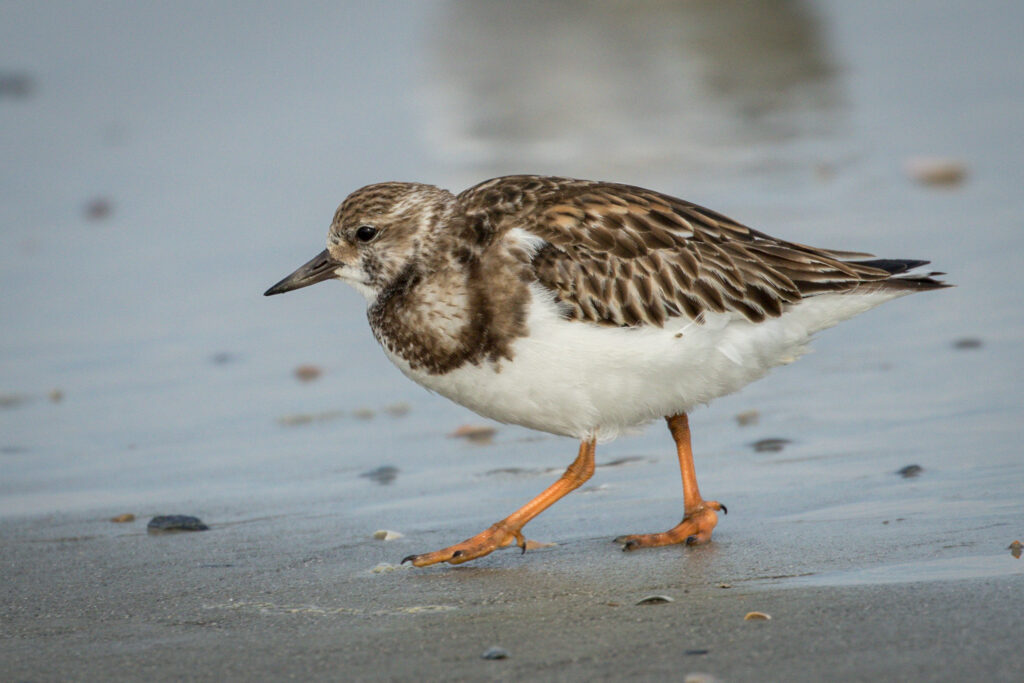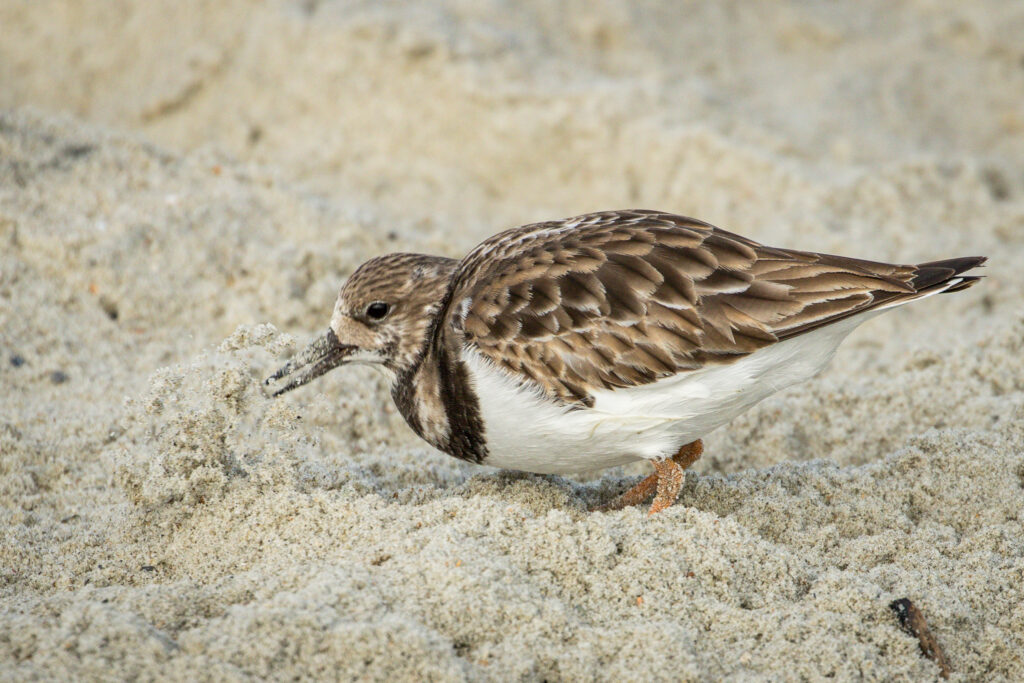 Finally, the female Ruddy Turnstone (right) is side-by-side with a Sanderling foraging for food.  The Turnstone digs its bill down and then throws up the sand in search of insects while the Sanderling's bill probes down for food.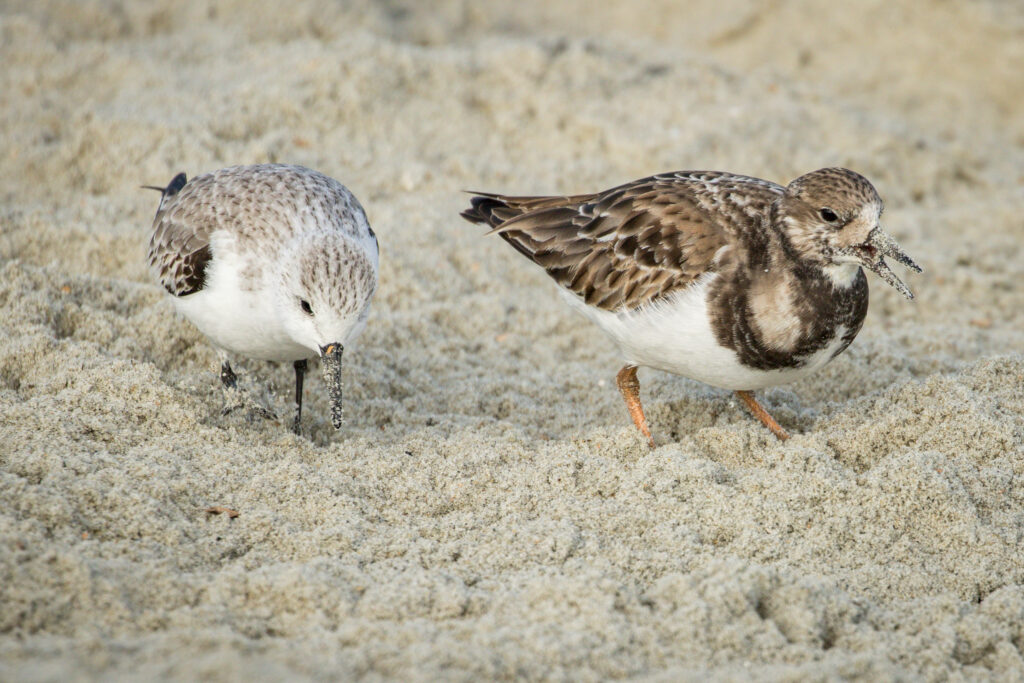 Another favorite bird from the shores of Georgia coming up soon.
Stay Safe.  Go Birding.  Take Pics.  Share Here.  Repeat.  
Mike  
---
If you would like to learn more about GreatBirdPics.com Click Here.  Members can post their own great bird pics, create an online gallery of their work, and receive regular emails about bird photography.