More Warblers For You
I know it was only Tuesday when I shared some warbler pictures but they are so cute and colorful and they are coming in fast I thought a few more wouldn't hurt.  Always a fan favorite, the Prothonotary Warbler is one species that stays the summer.  Here are photos from four of our members of just the Prothonotary.
Emil Baumbach found this one foraging on an old waterlogged log.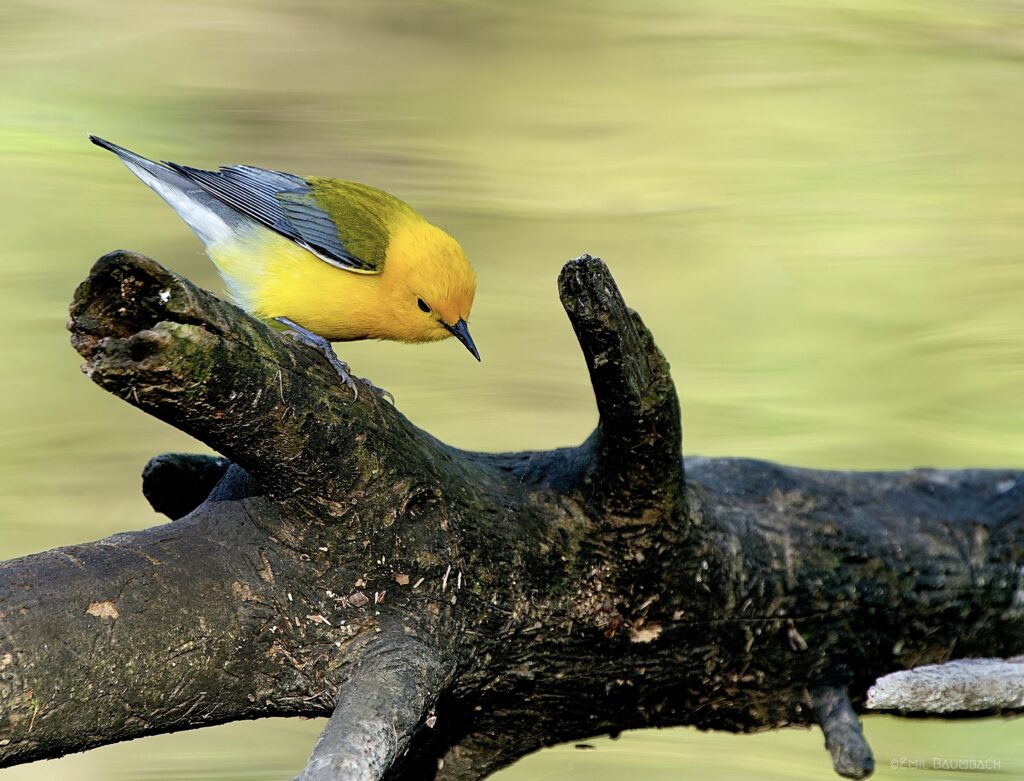 Asteinmann found this one foraging on a live tree.  And singing – they have a pretty distinctive song.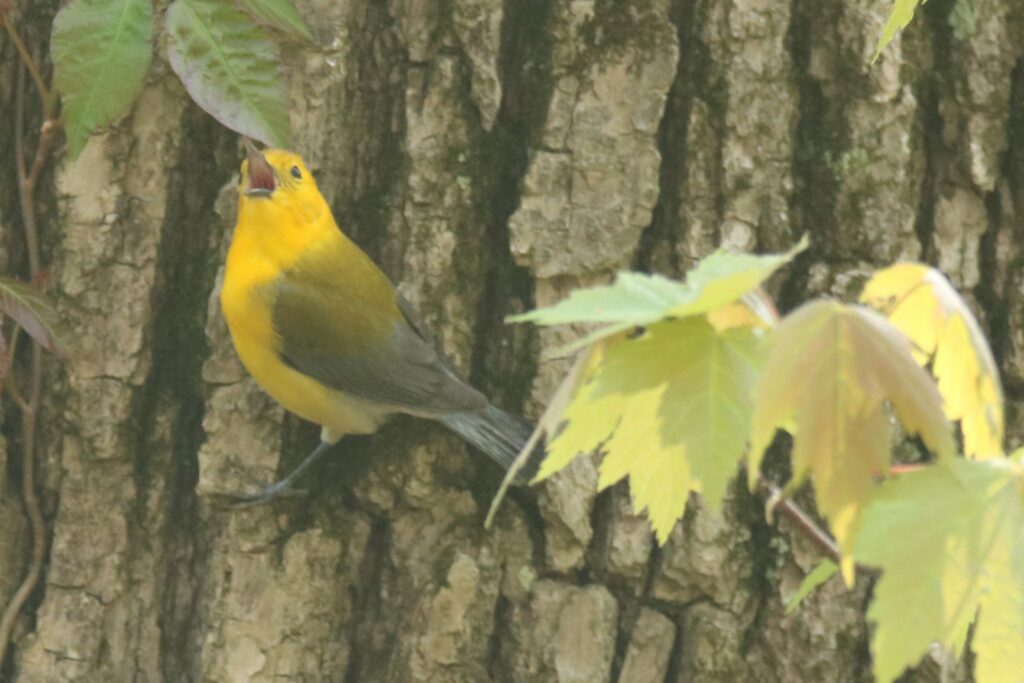 New member mikeaff continues to share some GreatBirdPics – this one has great detail in spite of the backlit photo.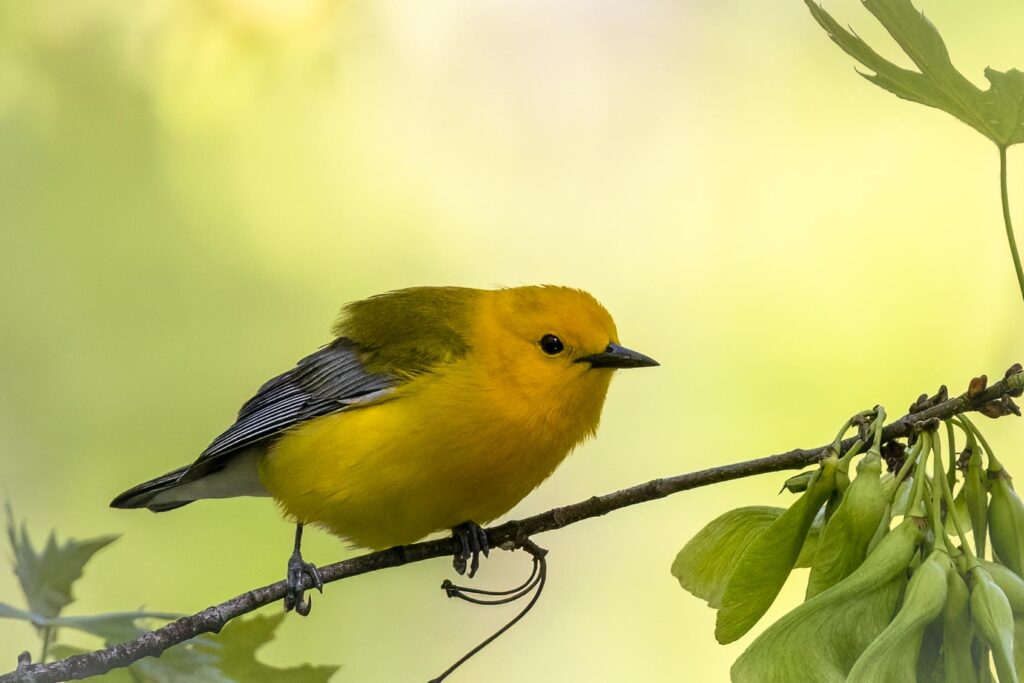 Finally, LinLark snapped off a couple of great shots of a Prothonotary Warbler.  This one dirtied itself while catching a little caterpillar for a snack.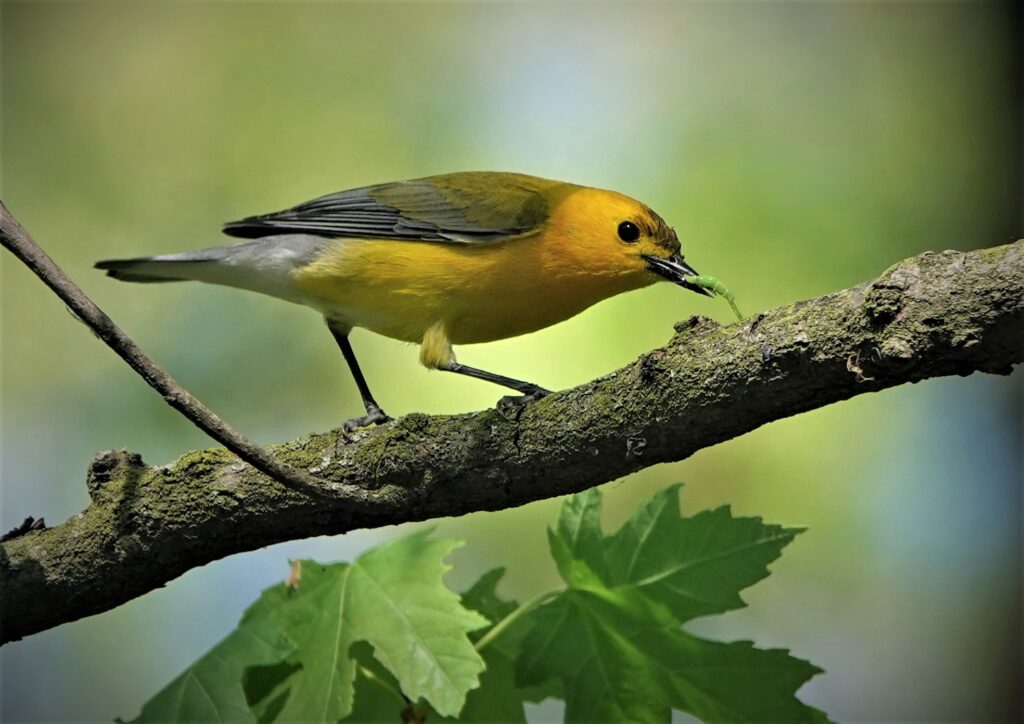 ---
If you enjoy seeing beautiful pictures of birds from around the world and reading about them Click Here to sign up for our mailing list.  Members can post their own GreatBirdPics and learn more about bird photography techniques.