One of the oddest stories about how a species got named is about the Ring-necked Duck.  As you might recall, ornithologists years ago would shoot birds in the field and then bring the carcasses into the lab to study them.  When the sample of a Ring-necked Duck was stretched out on the examination table a lighter ring at the base of the neck was observed so the duck was named for that field mark.  However, in most cases that ring does not show in the field as the duck usually doesn't swim about with its neck extended.  Here's what they usually look like, with no hint of a ring: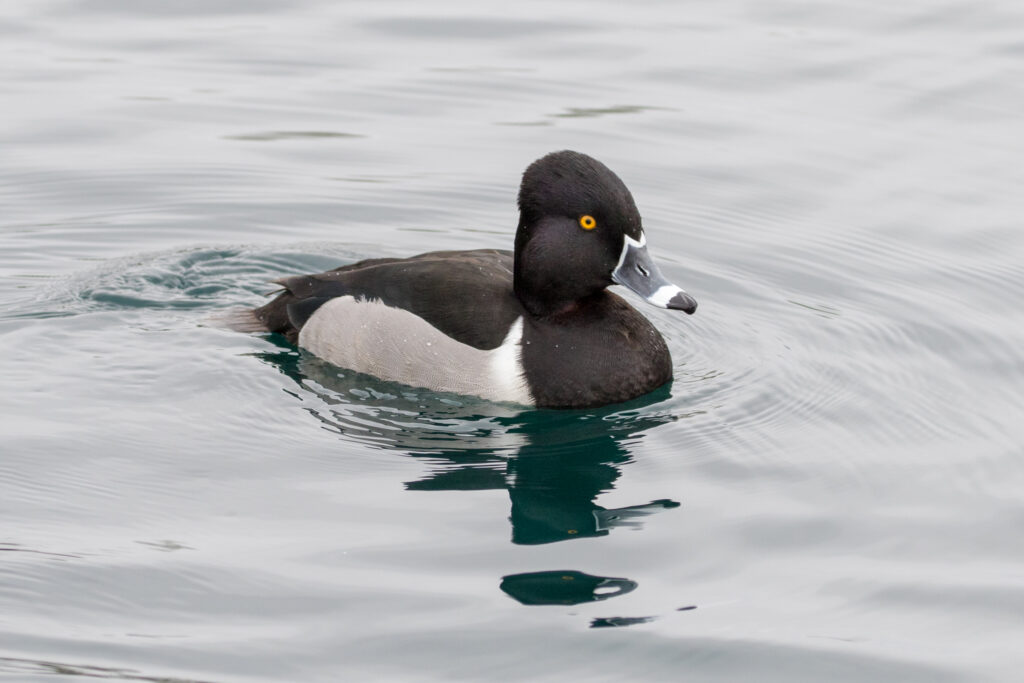 Last January we were in Florida and visited one of our favorite sites, Lake Apopka.  Only open on the weekends and holidays, Lake Apopka is an 11 mile drive along dikes separating large wetlands (formally a rice plantation).  In addition to the many wintering birds there it has some of the biggest alligators I've ever seen sunning themselves along the banks of the dikes.  While there we spotted some Ring-necked Ducks and lo-and-behold we could see the rings!  Such little things bring me joy!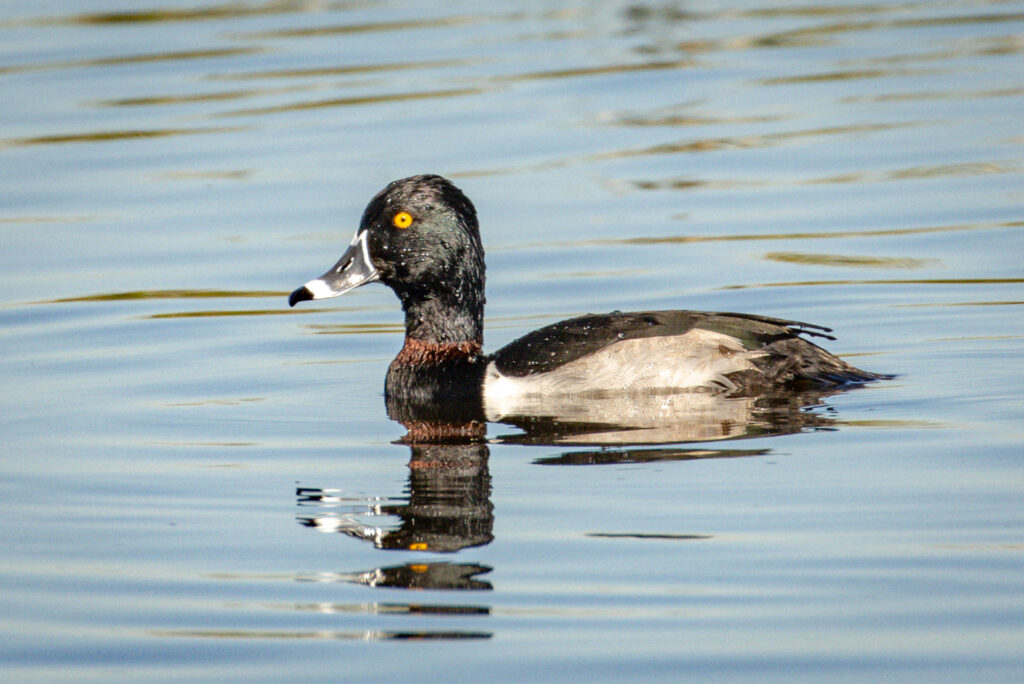 ---
If you enjoy seeing beautiful pictures of birds from around the world and reading about them Click Here to sign up for our mailing list.  Members can post their own GreatBirdPics and learn more about bird photography techniques.