One of our favorite birding spots, particularly for warblers, is Montrose Park.  Set right on the shoreline of Lake Michigan just a couple of miles north of Chicago's skyscrapers, Montrose is an oasis for migrating birds as they head north in the spring.  After flying all night they approach Lake Michigan and say, "Whoa!  That's a lot of water!"  Then they find one of the few spots of green trees and bushes to feed on before continuing their flights up north.
To help prevent all the wooded areas at Montrose from being trampled down, a white rope is hung along the borders of most of the paths.  The rope that encompasses "The Hedge" (a growth of small trees, bushes and brambles the warblers love) runs over a small puddle.  The first time I saw it I thought the puddle had formed during a recent rain storm.  However each time we went the puddle was there – it is formed by a small spring.  Even though Lake Michigan lays only 300 yards away, birds come to the puddle regularly to bathe and drink.  Many days one or two bird photographers will set up their tripods just the other side of the path from the puddle to get shots of the birds as they drink and splash in the water.
The birds often will gather in the vicinity before descending down to the puddle – they wait their turn or hesitate as a hiker walks on by.  When the coast is clear many of the birds will perch on the rope that hangs just a foot or two above the puddle before and after their visit.  I spent a little time there watching and photographing the birds on the ropes.
First seen was this beautiful male Yellow Warbler: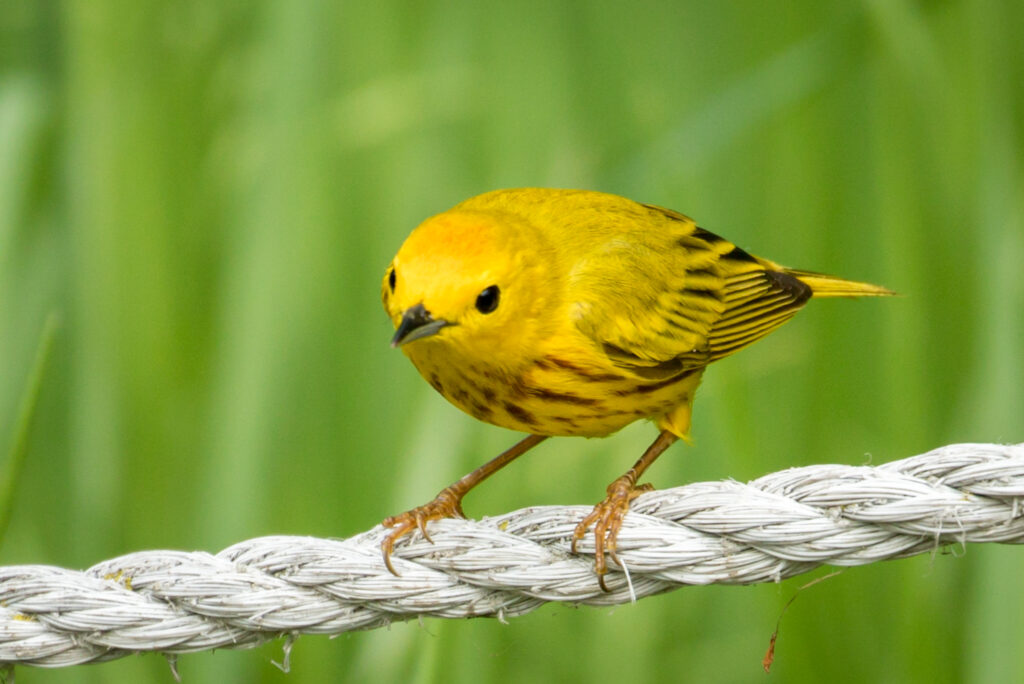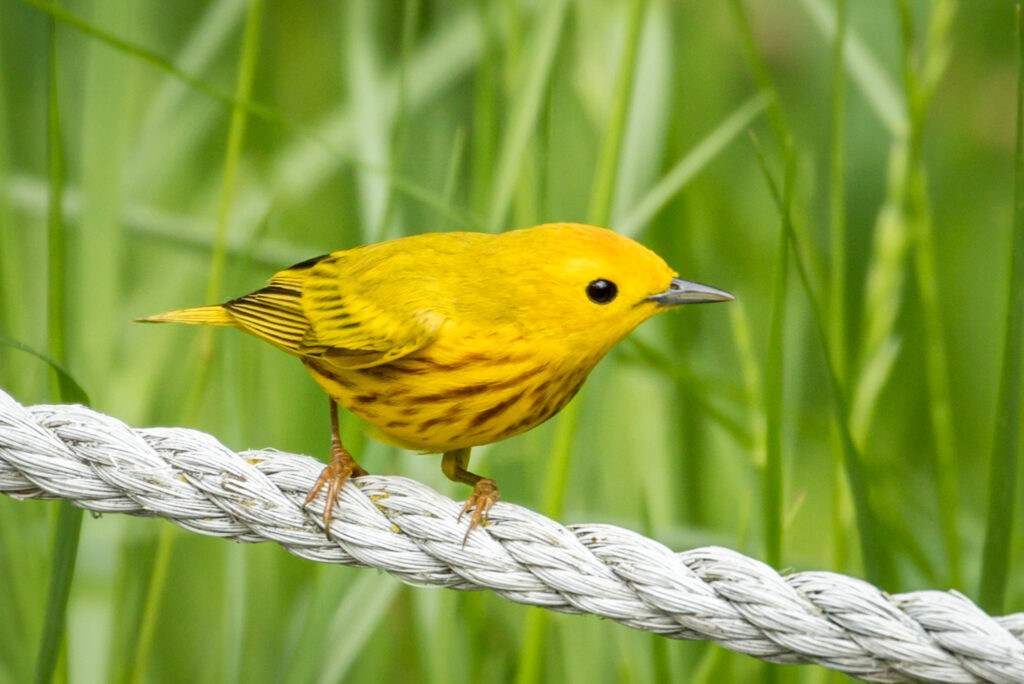 Shortly thereafter was this cute little female Bay-breasted Warbler: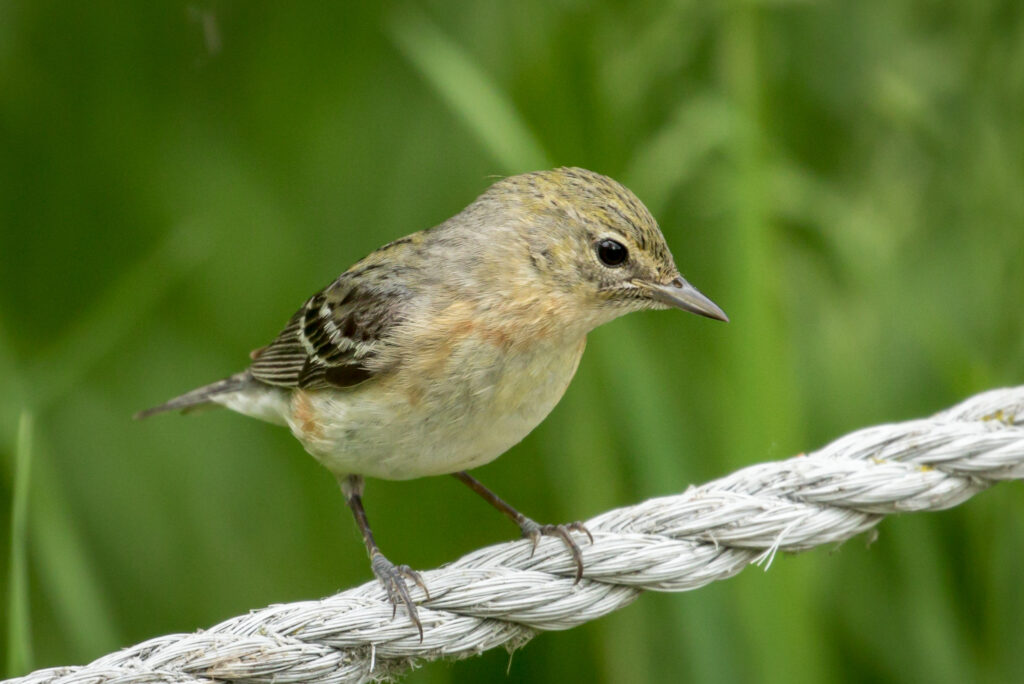 Being "on the ropes" isn't such a bad thing!
Stay Safe.  Go birding.  Take pics.  Share here.  Repeat.
Mike
---
If you would like to know more about GreatBirdPics.com CLICK HERE.  Members can post their GreatBirdPics here, communicate with other members, and receive regular emails about bird photography.