And The Winner Is…
You might recall that b

ird photographer Emil Baumbach recently posted two different versions of an Eastern Bluebird.  I asked, "Which one do you like better, and why?"
The first picture: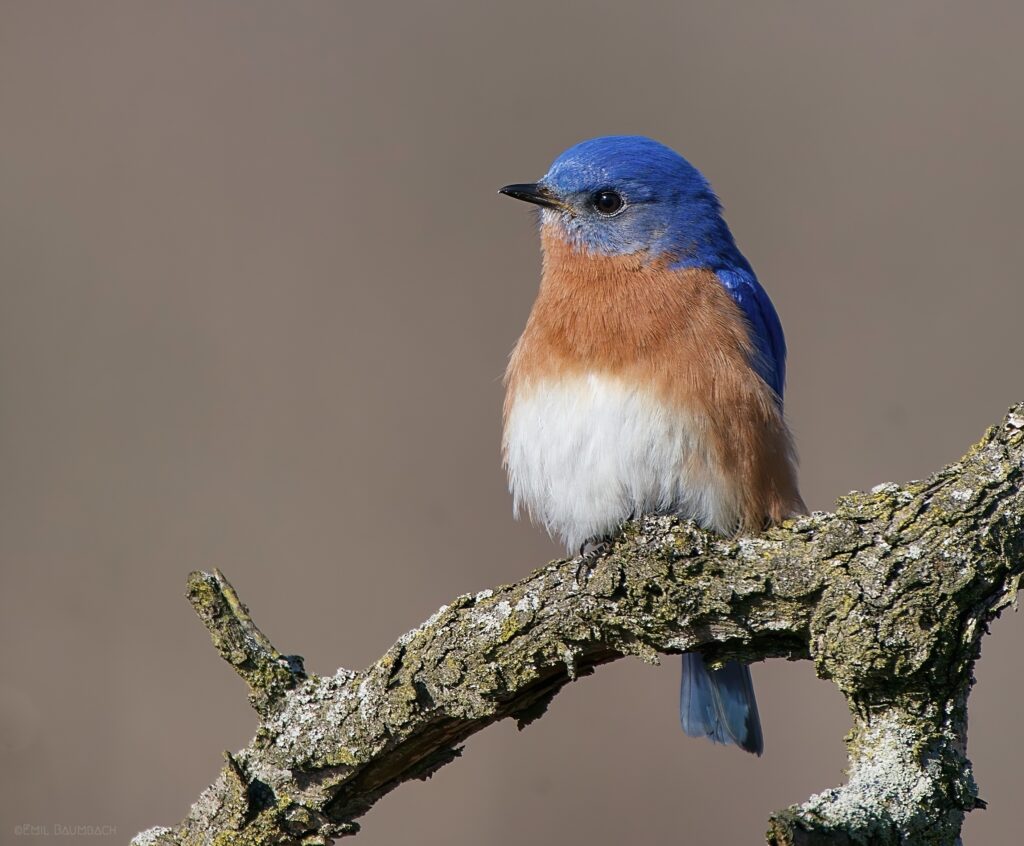 The second picture: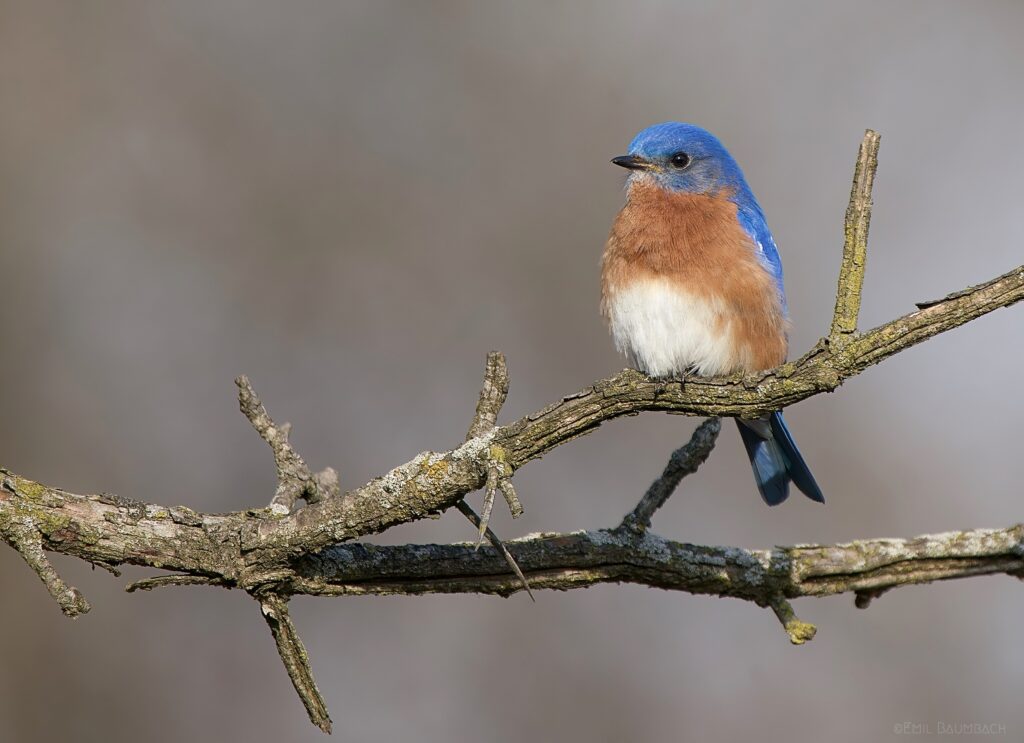 Here are some of the responses:
"First (cropped) by far. Rest of branch adds little; does not reflect "sense of place" and takes my eye away from bird. Even on my tiny phone screen first picture  shows more bird detail and keeps my eye on bird."
"I like the first photo. Less distraction."
"Hard to decide, but the first one, totally focused on bird. "
"I like the first picture better in terms of sharpness and color.  I like the second picture better in terms of composition.  Overall, I would give a slight edge to the first picture."
"I like the first one better – closer to see detail of the feathers,  colors and bark. The bark is very interesting. The bird is looking right at the photographer – more connection to the bird."
"I prefer the first as it has more "Bird" in it and the bird is more 'expressive' ."
"I prefer the second picture, mostly because of the bird's pose. In the second picture you can see the proportions of the tail. I also find the rigid profile of the first picture less appealing than the more angled view of the birds head in the second picture."
"It is a tough choice. I might go with the first one but only slightly. Emil is a master."
I couldn't agree with the last comment any more – Emil is a master!  So what did Emil (the photographer think about the two?  Here's what he said:
"I liked them both but for some reason I'm using the broader shot [second one] as my Facebook cover photo. I guess the better head turn, more pleasing mottled background, the perfect light and the better perch tips this one in my favor. Chicagoaudubon.org occasionally asks to use my photos as their background image and I sent them these same two photos and they picked the tighter closer image [first one]. So I guess as with all art related material, it's subjective and different for each person."
It's interesting that Emil preferred the second shot – I agree with him about the head position and a more interesting background.  I find there is too much branch in it though; all the little stubs going here and there are a distraction.  Perhaps cropping off some of the left side and bottom would bring less attention to the perch and more directly to the bird.
Great conversation to have – it made me look more closely to the photos.  Through such analysis we can become better bird photographers.  Thanks to all of you who responded – and to Emil for providing us with two great shots to compare.
Go birding.  Take pics. Share here.  Repeat. 
Mike  
---
If you would like to learn more about GreatBirdPics Click Here.  Members can post their own great bird pics, create an online gallery of their works, and receive emails about bird photography.